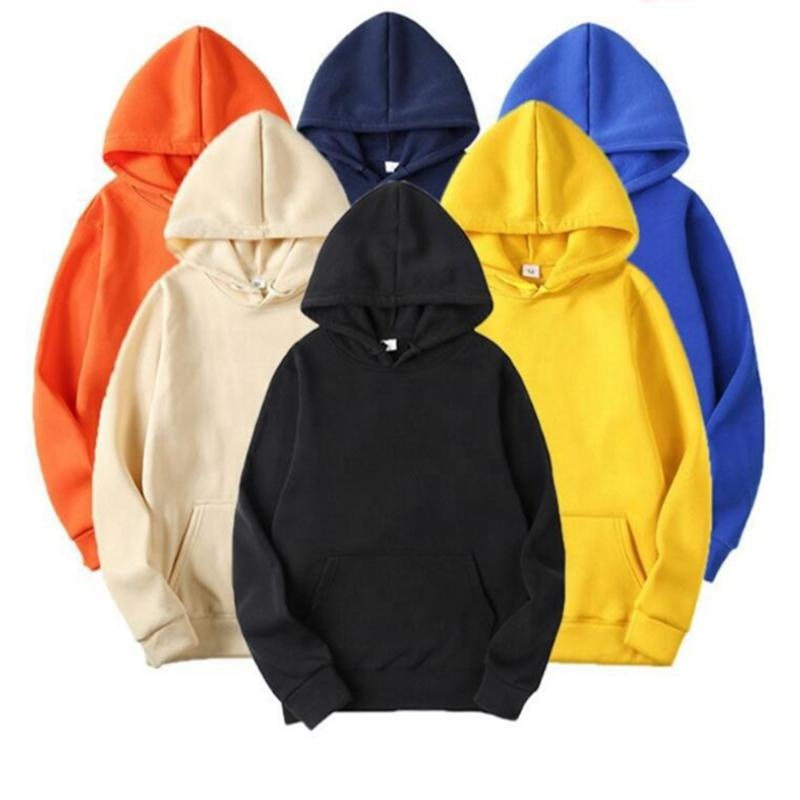 Best 10 Custom Hoodie Makers & Manufacturers
There are many custom hoodie makers to choose from, but we've compiled the 10 best based on quality, price, and customer satisfaction. Whether you're looking for personalized hoodie for marketing or sourcing new go-to branding for sale, these suppliers will have the perfect design for you.
At Noya Promo, we specialize in helping businesses create unique and customized hoodies and uniforms that can help promote their brand or product. We have a wide variety of hoodies available in a variety of colors and styles, so you can find the perfect option for your needs. And best of all, we offer fast turnaround times and affordable prices so you can get the most out of your marketing budget.
As a one-stop expert for corporate gifts from China, we have carefully researched more peers and list best hoodie makers for your online local service.
If you are not in a hurry for urgent needs, you can refer to various aspects to compare prices. It is also important to look beyond the price tag and consider the value of the product or service. Sometimes, it is cheaper to buy a higher-quality product than a lower-quality one. Finally, remember that not all products are created equal; some may be worth paying more for.
Here we go.
Best 5 Custom Hoodie Design Maker Online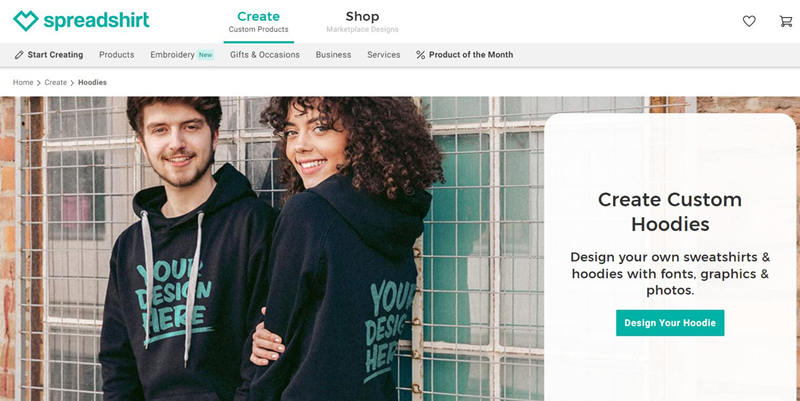 At Spreadshirt, you can design your own personalized hoodies and let your creativity go wild! Their high-quality clothing is perfect for any occasion, and they have a wide variety of styles and colors to choose from.
But before you do, personalize it with a design from Spreadshirt. Creating your own personalized hoodies is easy and there are tons of great designs to choose from. Whether you're looking for a special gift or just want to add some personality to your wardrobe, Spreadshirt has the perfect hoodie for you.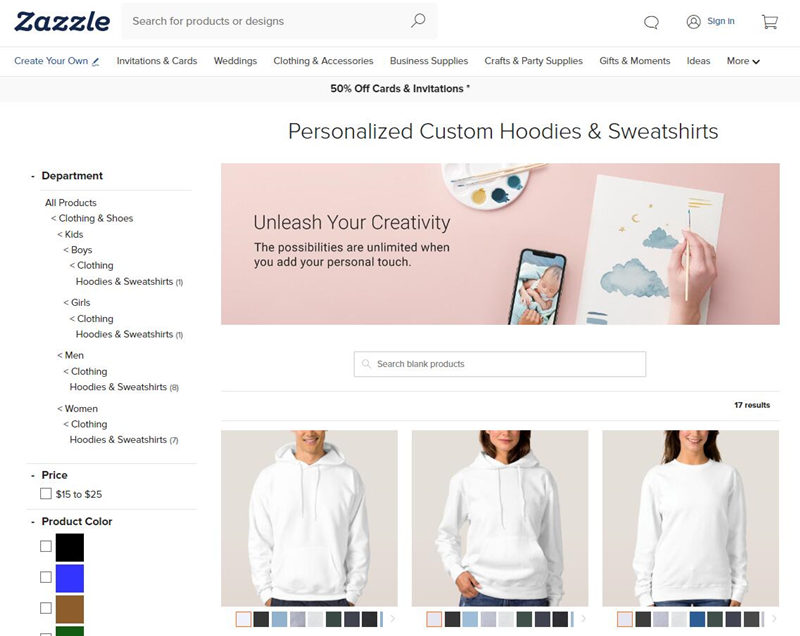 There are so many reasons to love hoodies! They're comfortable, stylish, and perfect for any weather. Hoodies are a great way to show your personality and style, and they're perfect for any occasion. You can wear them to school, work, or just around town. Hoodies are also a great way to keep warm on cold days.
Zazzle offers a wide variety of custom hoodies that you can personalize with your own designs and text. You can choose from a variety of colors and styles, and you can even add your own photos and graphics. Zazzle's hoodies are made of high-quality materials and they're machine-washable.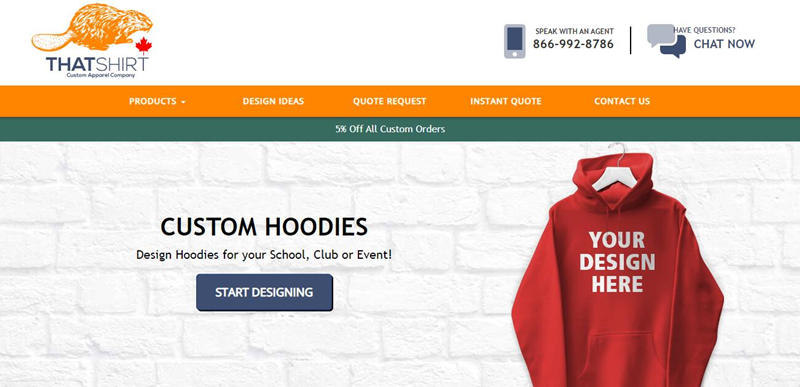 ThatShirt is a trusted provider of high-quality, bespoke t-shirt printing services for groups, companies and shops across Canada. They use only the latest printing technology and highest quality materials to produce hoodies that are sure to impress. Their team of skilled professionals take great pride in their work and are dedicated to providing the best possible customer experience.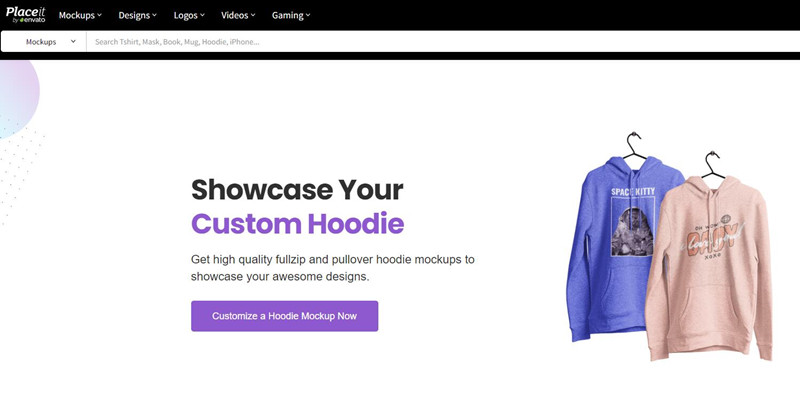 There's no need to spend hours in a stuffy design studio when you can create custom hoodies online with Placeit. Whether you're looking to make a one-of-a-kind hoodie for yourself or your loved ones, Placeit makes the process easy and fun. With our easy-to-use hoodie maker, you can create designs for every occasion, from birthdays to holidays to just because.

Printful is an online maker that lets you customize hoodies for your friends and family without spending a fortune. You can choose from a variety of colors and designs to create a one-of-a-kind hoodie for anyone on your list. Best of all, Printful offers free shipping on all orders, so you can save even more money on your holiday shopping.
Best 5 Hoodie Manufacturers & Suppliers
If you are looking for a unique and custom piece of clothing, Wooter is the perfect destination. They specialize in manufacturing custom hoodies, custom jackets, custom pullovers and other apparel. You can choose from a wide variety of colors, patterns and styles to create a one-of-a-kind look that will set you apart from the rest.
Jiangxi Green Hoodies Co., Ltd
Jiangxi Green Hoodies Co., Ltd. is a professional OEM and OEDM garment manufacturer. With over 10 years of experience in the industry, they are experts in producing all kinds of clothes, from hoodies and jackets to skirts and blouses. What's more, they specialize in eco-friendly materials, ensuring that their products are both stylish and sustainable.
Dongguan JDI Garment CO. Ltd
Dongguan JDI Garment CO. Ltd is a professional ODM OEM manufacturer and exporter specialized in custom hoodies and accessories. With over 10 years experience, they are committed to providing high quality products and services to their customers worldwide.
Their products include blouses, shirts, skirts, pants, jackets, sweaters and knitwear. They also offer a wide range of accessories such as belts, scarves, hats and gloves. Their factory is located in Dongguan City, Guangdong Province, China.
They have over 1000 experienced staff and advanced facilities such as digital printing machines, automatic lathes and sewing machines. All of hoodies products are made to order according to the customer's specifications.
Fujian Tianran Clothing Co., Ltd
The company is based in Quanzhou City, Fujian Province. It was founded in 2000, and specializes in the production and sale of men women hoodies. The company has a strong research and development team, with over 10 years of experience in the industry. It has a modernized manufacturing facility, and a large sales network covering more than 20 countries and regions.
Guangdong SAN Garment Factory
SAN garment production enterprise is a professional clothing company. They haveown factory and they produce custom design hoodies products. Not only do they produce high-quality clothing, but they also provide excellent customer service. You can be sure that when you work with SAN garment production enterprise, you will be happy with the results.
FAQs About Custom Logo Hoodie Design
Why Should I make logo printed hoodies?
Logo printed hoodies are a type of clothing that is commonly worn by people in different parts of the world. They are made from different types of materials, and they come in different colors and sizes. Logo printed hoodies are often used to keep people warm, and they can also be used for protection against the cold weather.
Sweatshirts have always been a popular choice for a layer when heading outdoors. They are comfortable and soft, and can be worn in a variety of ways. A new trend in sweatshirts is to have them customized with a design or phrase that speaks to the individual wearer.
This can add a stylish layer to your outdoor attire and make you stand out from the crowd. There are many different ways to customize your sweatshirt, so you can find one that fits your personality and style. Whether you choose a bright and colorful design or something more subtle, custom sweatshirts are a great way to show your personality and keep warm on those cool days.
Hoodies are not just for lazy days and can be used for sport activities. They make great gifts during company events and trade shows. Hoodies are perfect for keeping your upper body warm while you are working out. They come in different colors and styles, so you can find the perfect one for you. Hoodies can be worn by both men and women and are a popular clothing choice among many people.
How To Choose Your Best Hoodies Maker or Manufacturer?
When looking for a hoodie maker or manufacturer, it is important to consider a few factors. The most important factor is the quality of the hoodies that will be produced. It is also important to find a company that can produce the desired number of hoodies in a timely manner. Finally, it is important to find a company that has good customer service and is willing to work with the customer to get the desired results.
Why Choose Hoodies Supplier from China?
As the popularity of hoodies has increased in recent years, so too has the demand for them in the global market. Unfortunately, while this demand has led to an increase in production, it has not necessarily led to an increase in quality. As a result, many consumers are now wary of purchasing hoodies that are made in factories outside of North America and Europe.
Despite this perception, the main supply chains of hoodie factories are currently located in China and Southeast Asia. This is due, in part, to the lower labor costs in these regions. While there have been some attempts by Western companies to move their production facilities to these countries, the challenges associated with doing so have kept most from doing so.
There are many hoodie online makers in the United States that import hundreds of thousands of white labels hoodies each year. White labeling is a great way for these businesses to get their products to market quickly and efficiently. By using a pre-existing product, they can save time and money while still providing their customers with a high-quality product.
There are many benefits to making printed logo hoodies from Chinese factory and supplier, especially if your order is not urgent and the quantity is large.
By working with Noya, you can save money on production costs, and you will have access to a wide range of promotional products that can be customized to meet your marketing needs. In addition, Chinese factories are known for their high-quality workmanship and attention to manufacturing.
How To Custom Design Your Own Hoodies?
You can choose from a variety of colors and designs to create the perfect look for you. Here are some tips on how to get started:
1. Choose the right hoodie. Not all hoodies are created equal – some are made for more athletic builds, while others are designed for a more relaxed fit. Make sure you pick one that's comfortable and fits well.
2. Decide on a design. There are tons of different designs to choose from, so take your time and find one that represents you. Whether you want something simple or more complex, there's definitely a design out there for you.
3. Select the right color(s).
How much does it cost to make your own hoodie?
Anyone who has ever sewn knows that the cost of making something homemade depends on the style and the materials used. A simple T-shirt, for example, can be made for just a few dollars by using a cheap fabric like cotton. However, a more complex garment like a tailored suit will require more expensive materials and will likely be more expensive to make.
The same is true for hoodies. The cost of making a hoodie depends on the style and the materials used. For example, a basic hoodie made from fleece or cotton can be made for just a few dollars. However, if you want a designer hoodie with unique features and/or made from more expensive materials, the cost will be higher.
So how much does it cost to make your own hoodie? It depends on the style and the materials used.
Many hoodies design online generally range from $30-$60. If you have a large quantity, you can contact NOYA for free quotation comparison.