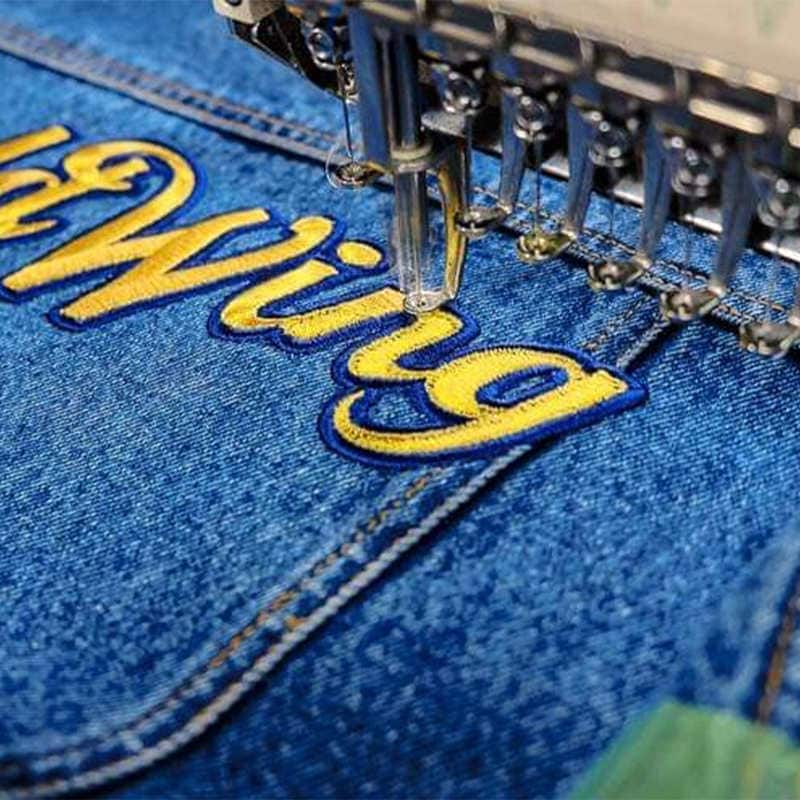 20 Best Embroidery Shops To Make Custom Printed Apparel
Introduction: why embroidery?
Embroidery is a great way to make custom printed apparel. It's a more expensive option, but the results are worth it. You can choose from a variety of fonts and designs, and the finished product looks high-quality and professional. Here are 20 of the best embroidery shops to get your custom printed apparel done right.
The top 20 custom embroidery shops

Noya – Custom Embroidering on Promotional Products
Noya is a business that offers customized embroidering on a variety of promotional products. Customers can choose to have their company's logo, name, or other design embroidered onto hats, shirts, bags, beach towels, uniforms, varsity jackets, and more. This makes for a unique and professional way to market one's business. Noya also has a wide range of corporate gifts to choose from, so that you can get creative and surprise your employees or clients.
If you're in need of high-quality, professional embroidery services, then you should definitely consider contacting Noya Promo. What's great about working with Noya is that we always strive to meet customer expectations and provide top-notch service. Plus, our products are always made with the utmost precision and attention to detail. Also we supply custom embroidery and screen printing products wholesale to many distributors in the world. So if you're looking for a reliable and trustworthy embroidery company, then be sure to contact Noya today!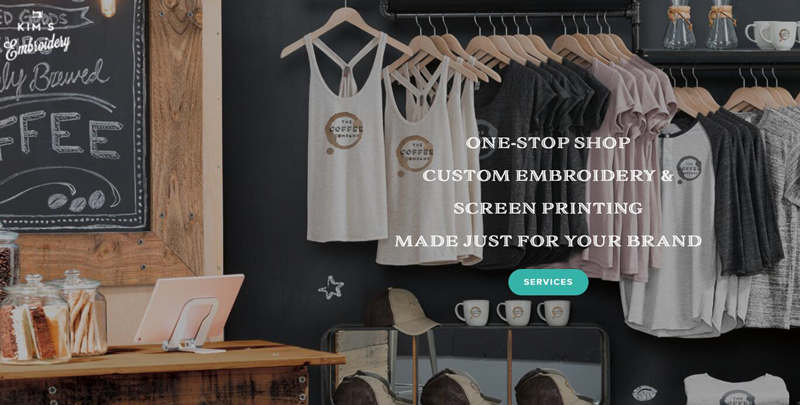 Located in South Bay Area California, Kim's Embroidery is a business that provides uniforms and workwear, garments and apparel, sports apparel, and children clothing. They offer custom embroidery and screen printing products including sports uniforms, apparel, hats and more. Their team is dedicated to providing quality products and services, so you can be sure you're getting the best possible value for your money.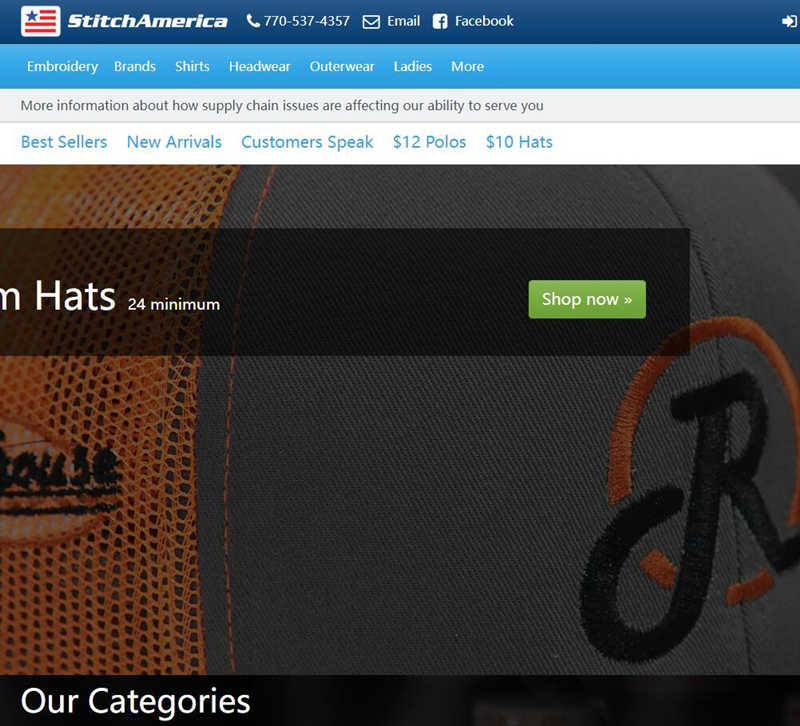 Embroidery is an art that has been around for centuries, and Stitch America is one of the best companies when it comes to this type of work. They are passionate about providing high-quality embroidery and are always looking for ways to improve their services. Whether you need a logo or text embroidered on a shirt, hat, or other item, these experts can handle the job.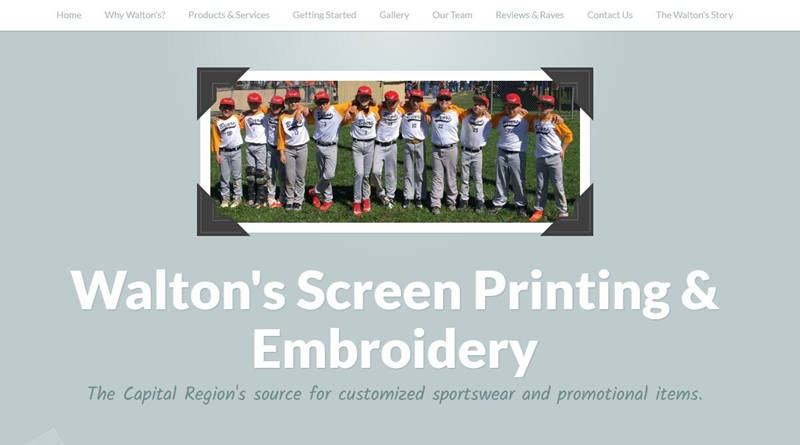 Walton's Screen Printing and Embroidery, founded as Walton's Sports Shop in 1929, is Upstate New York's oldest and most respected screen printer and embroiderer. For over 85 years, Walton's has been providing quality screen printing and embroidery services to businesses and organizations throughout the region. From small logos to large-scale branding campaigns, Walton's has the experience and expertise to get the job done right. Whether you're looking for T-shirts, hats, jackets, or any other type of apparel, Walton's can help you get the look you want.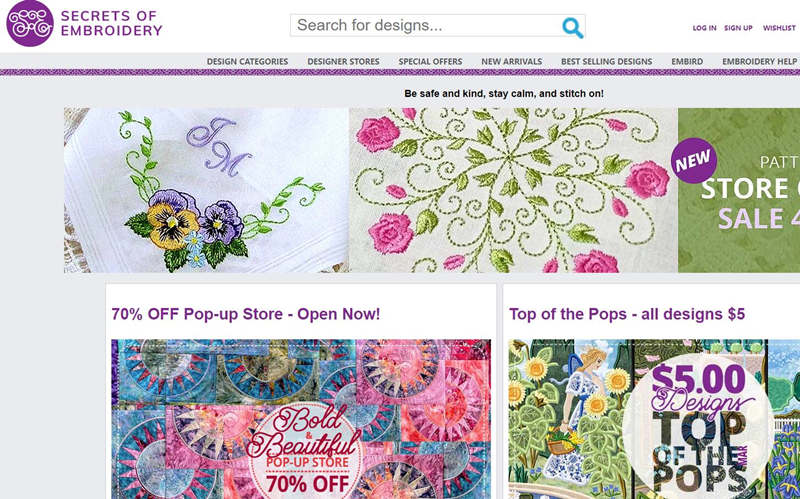 Secrets of Embroidery is a website that was created in 2000 as an online resource for the home embroiderer. It quickly became a popular website, and continues to be a valuable source of information for embroiderers of all levels of experience. The shop features articles on a variety of topics, from basic stitches to more complex designs. It also has a gallery of finished projects, as well as a forum where embroiderers can exchange ideas and advice.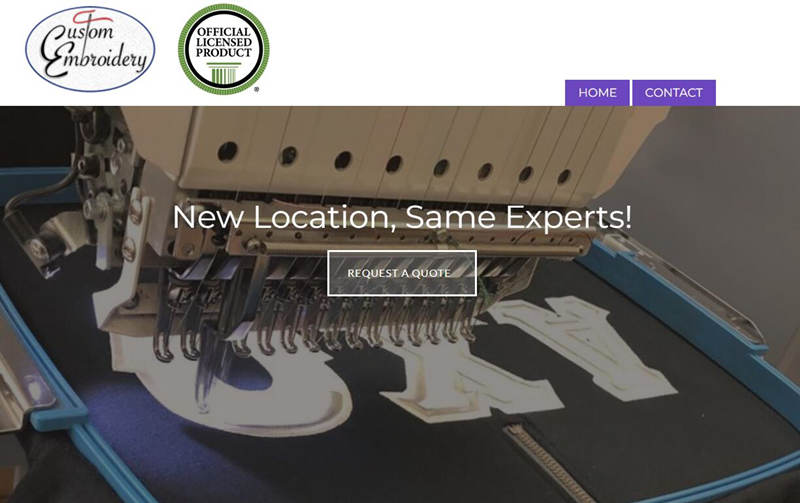 Custom Embroidery Vista is a shop that has been around for over 7 years, and in that time they have become the go-to spot for embroidery in the area. They have a team of experts who can help you with any project, from small to large. No matter what you need, Custom Embroidery Vista can make it happen.
They are experts in silk-screen and embroidered shirts, and they can help you create a look that is perfect for your business or organization. They have a wide range of options available, and can work with you to create a design that is unique and tailored to your needs. Embroidery and silkscreening are two of the most popular methods of decorating apparel. They offer a wide variety of options for customization, from fonts and colors to images and designs.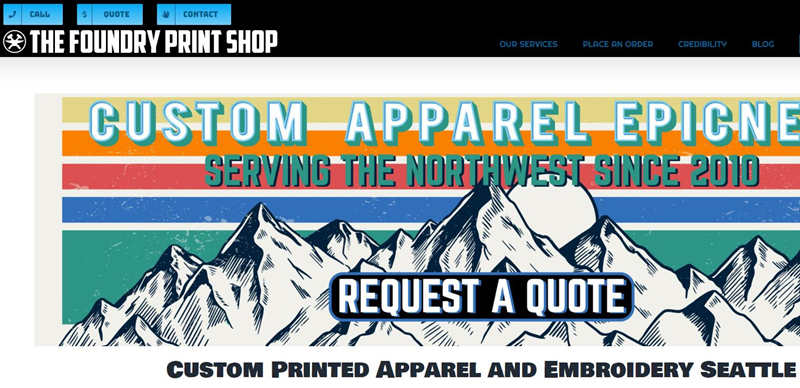 Located in Seattle's vibrant Georgetown neighborhood, The Foundry is a screen print and embroidery shop that specializes in custom embroidery and screen printing. Established in 2010, The Foundry has quickly become a favorite among local businesses and individuals for its high-quality work, fast turnaround times, and friendly customer service. Whether you need a logo or design printed on a shirt, a custom embroidered patch, or just some simple screen printing done for an event, The Foundry can help.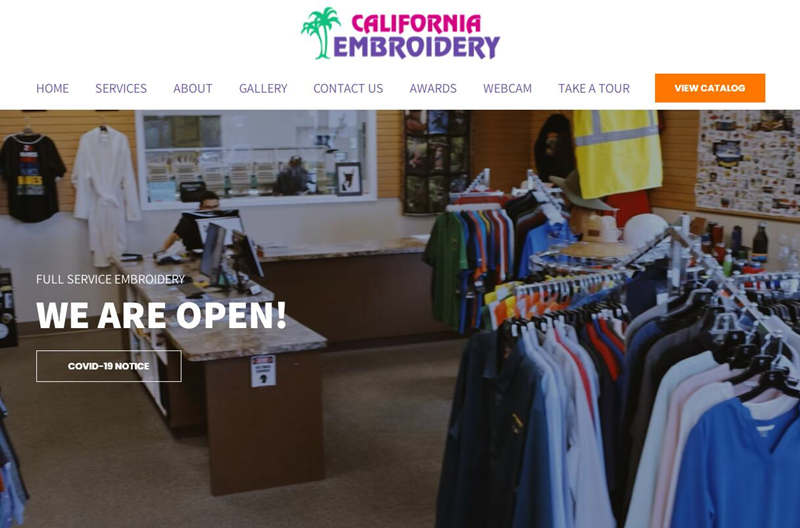 Gary and Wilma Holcomb founded California Embroidery in 1995, starting out as a small family-owned business. For over two decades, they have been providing high-quality embroidery services to customers in Fresno and the surrounding areas. With a staff of experienced professionals, they are able to handle any size order with ease. In addition to traditional embroidery, they also offer screen printing, vinyl lettering, and other services.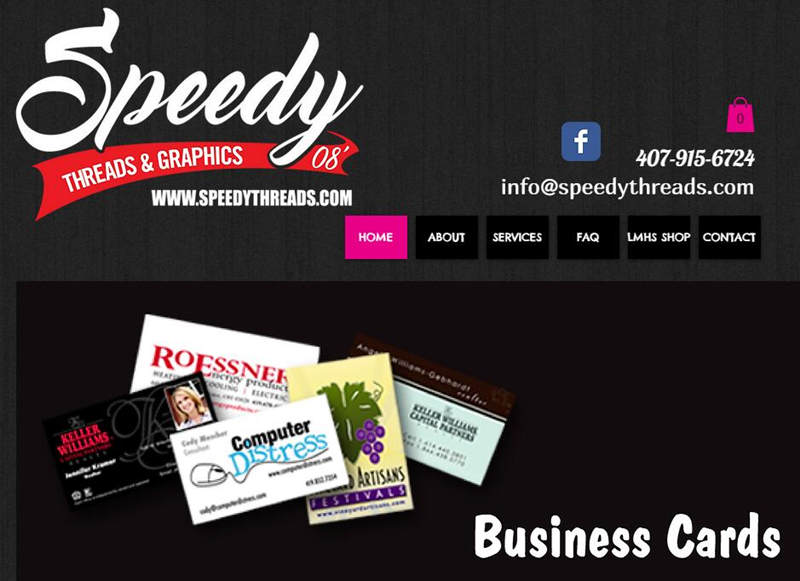 Speedy Threads & Graphics is a family business that has been in operation in Sanford, Florida for over 10 years. The business is owned and operated by the Speedy family, who take pride in providing high-quality thread and graphic products to their customers. In addition to traditional printing services, the business also offers digital printing, embroidery, and screen printing.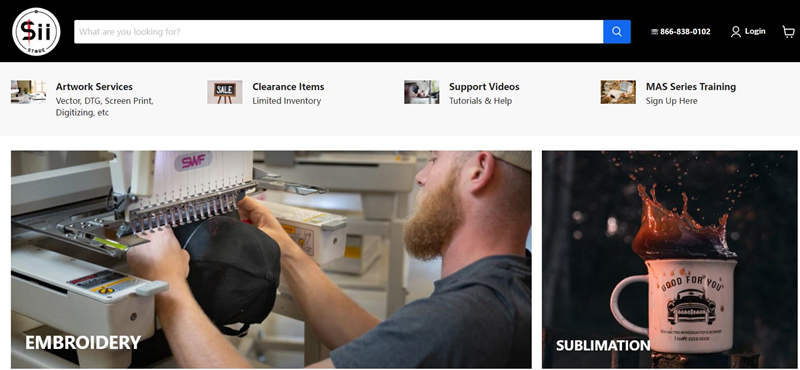 The Sii Store is a subsidiary of Stitch It International, Inc. and offers high-quality fabrics and notions at competitive prices. The company has been in business for over 30 years and supplies fabric to quilters, sewers, and crafters all over the world. The Sii Store offers a wide variety of fabrics, including cotton, flannel, fleece, velvet, and more. In addition to fabrics, the store also stocks a variety of notions, including thread, zippers, buttons, and more. They are passionate about embroidery, heat transfer, and sublimation. They use the latest technologies to create beautiful products that their customers will love.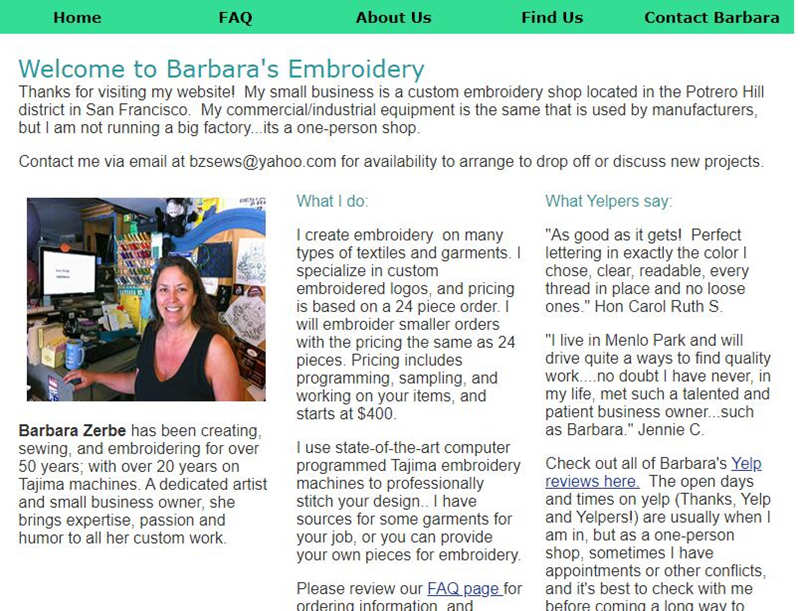 Barbara's Custom Embroidery is a San Francisco-based sewing company founded and run by Barbara Zerbe. Barbara has been sewing since she was a young girl, and started her own business in 2003. Barbara's Custom Embroidery offers high-quality, custom embroidery services to customers across the Bay Area. Her work has been featured in various local publications, and she takes pride in her ability to create unique, one-of-a-kind pieces for her clients.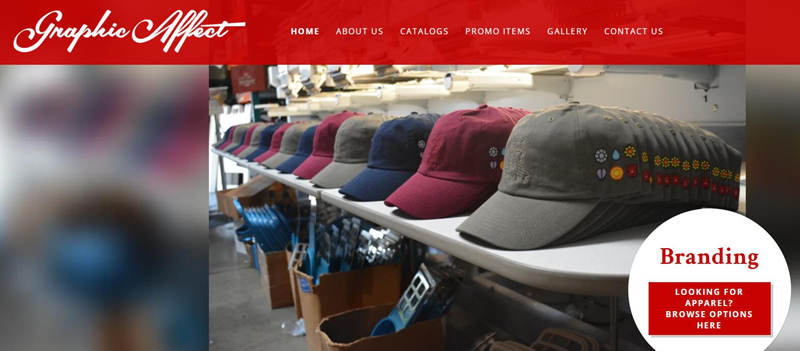 Graphic Affect Branding is a printing and promotional products company in San Jose that offers a wide range of branding apparel and services. The company has been in business for over 10 years and has a team of experts who can help you create the perfect branding strategy for your business. Whether you need custom t-shirts, hats, or promotional products, Graphic Affect Branding can help you get the results you need.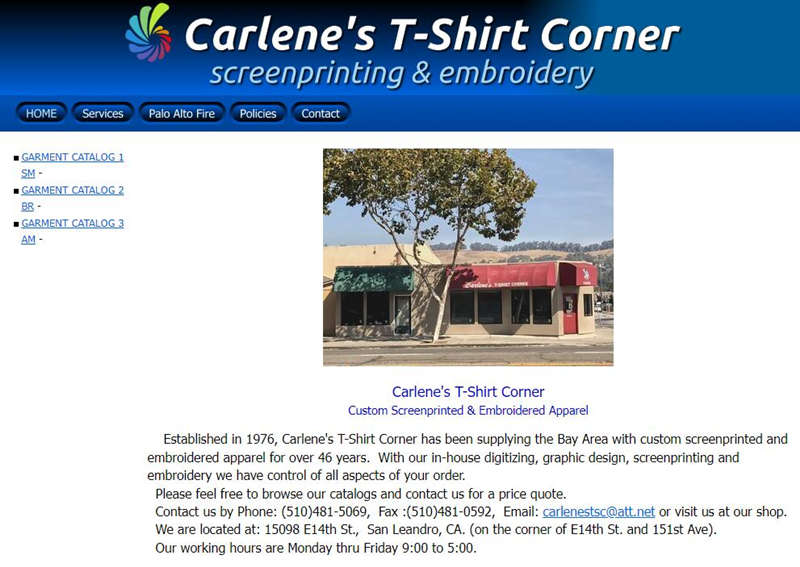 Carlene's T-Shirt Corner has been providing embroidery and screen printing services to the Bay Area since 1997. The shop is well known for their high-quality work, and they offer a wide range of services that cater to both businesses and individuals. Whether you need a tee shirt printed for your next event or an embroidered logo for your company, Carlene's T-Shirt Corner is the place to go. They also offer a wide range of colors and styles to choose from, so you're sure to find something that fits your needs.
Bare-bones brand is a retail chain dedicated to custom embroidered and screen printed apparel and accessories. The company was founded in 2008 by Kristin Moore, who share a passion for art and design. Bare-bones brand offers a unique shopping experience that is perfect for anyone looking for something special and unique.
TI Embroidery is a Bay Area based company that specializes in custom embroidery and screen printing. They offer a wide range of services and products, and work with customers to create unique, high-quality pieces. TI Embroidery has a great reputation in the community, and their products are well-loved by those who have used them.
When it comes to planning an event, one of the most important aspects is making sure that all of the necessary imprinted apparels are ready to go. For companies and groups who need quality screen printing, Coast Designs is the perfect solution. They provide high-quality printing services that can help prepare businesses and organizations for any type of event.
Starfish Printing is a company that offers screening and fulfillment, as well as embroidery. They are a family-owned and operated business, and they take pride in their work. They strive to provide the best possible customer service, and they are dedicated to meeting the needs of their clients. Their products are top-quality, and they offer a variety of services that are sure to meet your needs.
Embroidery to You is one of the best companies in the business for professional embroidery services. They have more than 15 years of experience, and they offer a wide range of services that are sure to meet your needs. Their team is experienced and knowledgeable, and they always work hard to ensure that your order is processed and delivered on time.
BYOG Build Your Own Garment is a business that started in 1990 with the idea of giving customers the ability to embroider their own clothes. The company has set up the right machines to handle all kinds of embroidery work, from logos and designs to names and initials. In addition to clothes, BYOG also offers embroidery services for hats, blankets, and other items. Customers can choose from a variety of colors and fonts to create a unique item that represents their personal style.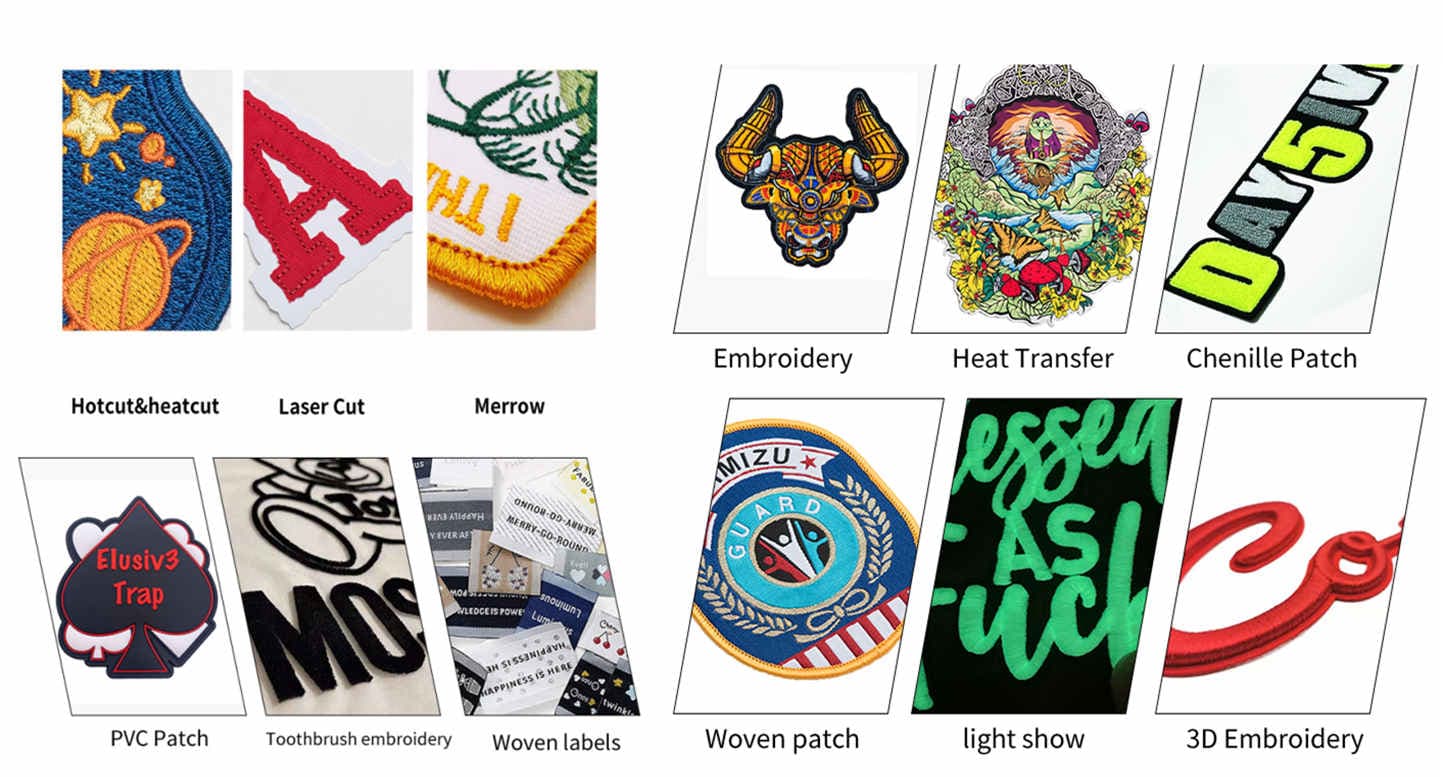 Embroidery vs Screen Print Which Should You Choose?
Durability of Embroidery vs Screen Print
When you are considering what type of decoration to put on a piece of clothing, you may be wondering whether to choose embroidery or screen printing. Both have their advantages and disadvantages, but when it comes down to it, durability is often the deciding factor. Screen printing is a process that uses a stencil to print designs on fabric, while embroidery is a type of stitching that can be used to create designs or lettering.
When it comes to quality, there is no comparison between embroidery and screen print. Embroidery is a much more durable option that will last much longer than a screen print. The thread used in embroidery is thicker and stronger than the ink used in screen printing. This means that an embroidered logo or design is less likely to fade or tear over time.
Cost comparisons
There are many different ways to print a logo or design onto a piece of clothing. Two of the most common are embroidery and screen printing. Each method has its own unique benefits and drawbacks, so how do you know which is right for your business?
Screen printing is a process where a stencil is used to apply ink to a garment. This method is ideal for large quantities because it is relatively cheap and quick to produce. However, the prints can sometimes be less detailed than those created with embroidery.
Embroidery is a process that uses thread to sew a design onto fabric. It produces a high-quality, durable print that looks very professional. The downside to embroidery is that it is more expensive than screen printing, and it can take longer to produce the finished product.
When you're choosing between embroidery and screen print, it's important to keep in mind that neither option is inherently better – it all comes down to what will work best for your specific application. Screen printing is a great choice for large quantities of identical items, while embroidery is perfect for small batches or unique designs.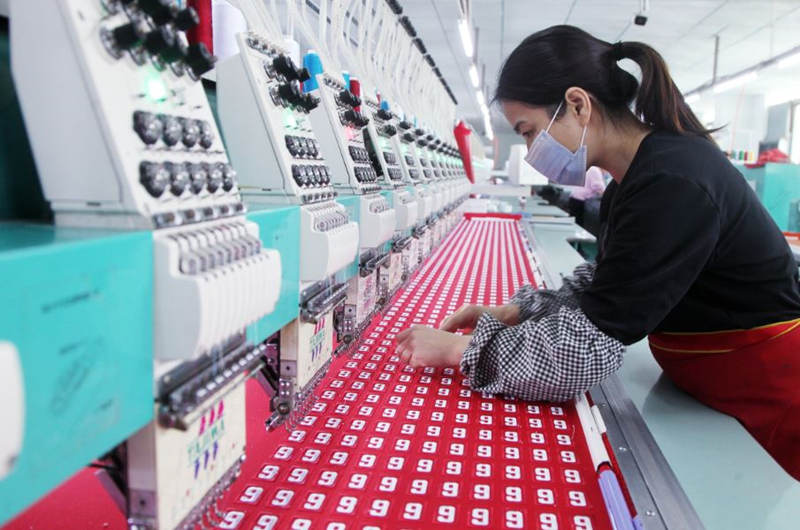 Applications of Embroidery
Embroidery is a centuries-old form of needlework that involves the use of thread and a needle to create designs on fabric. Though it was once used mainly for decorative purposes, embroidery can now be found in a variety of applications, from fashion and home decor to medical and industrial uses.
Embroidery has also been embraced by the DIY community, with enthusiasts using it to personalize everything from T-shirts to baby blankets.
It can be used on everything from heavy garments to delicate fabrics, and the results can be both beautiful and elegant.
In addition, embroidered logos are a great way to promote your business or organization. They are unique, eye-catching, and sure to get noticed. If you're looking for a way to add some extra flair to your wardrobe or promote your business, then consider using embroidery. You won't be disappointed.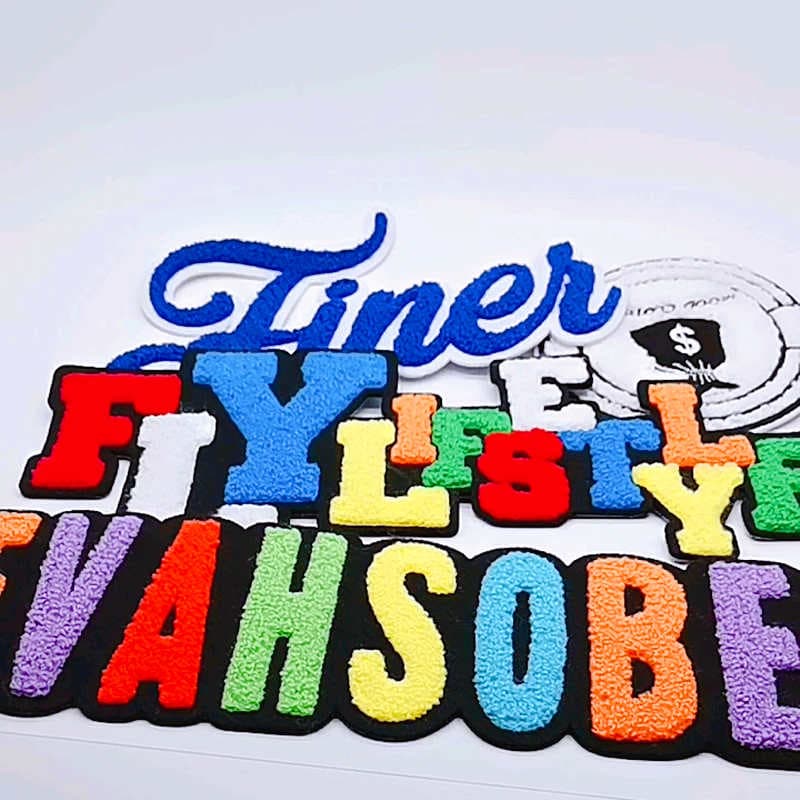 How to Choose the Right Embroidery Shop:
Factors to consider when choosing a custom embroidery shop
When you need custom embroidery, finding the right embroidery shop is important. There are a few factors to consider when choosing an embroidery shop.
The first factor to consider is the quality of the work. Look at samples of the work that the shop has done in the past to get an idea of the quality of their work.
Another factor to consider is price. Make sure to get quotes from a few different shops to find one that fits your budget.
The turnaround time is also important. Some shops can take weeks or even months to finish a project, while others can have it done within a few days.
Customer service is another important factor. Make sure to choose a shop with good customer service so you can be sure you're getting what you expect.
Conclusion
In conclusion, there are many great embroidery shops to get custom printed apparel. If you are looking for a quality, professional experience, then these are the businesses for you. Be sure to check out our embroidery wholesale service to get free quote. Thanks for reading!