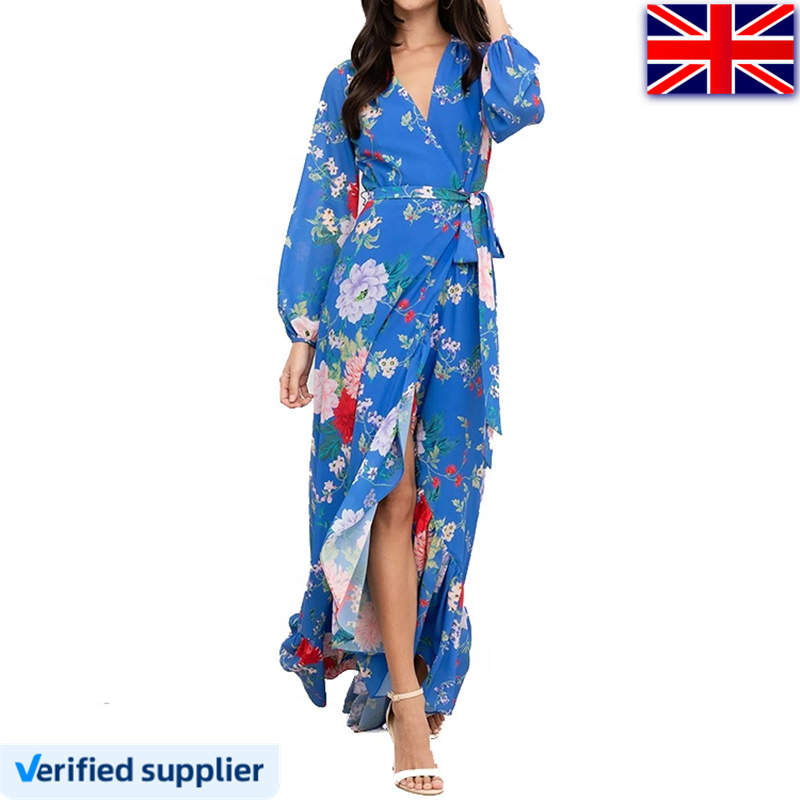 The Ultimate List: 30 Best Clothing Manufacturers UK
Manufacturing clothing in the UK is possible and there are a number of companies that offer this service. Depending on what type of clothing you are looking to produce, you may need to find a specialist manufacturer or factory. Some companies specialise in sportswear, others in casualwear, and there are also those that offer bespoke services. It is important to ensure that the company you choose is reputable and has experience in the type of clothing you are looking to produce.
In terms of cost, this will depend on the volume of clothing you are looking to produce, the materials used, the complexity of the designs, and the turnaround time. It is important to get quotes from several different companies and compare them to ensure you get the best deal.
The UK has a number of laws and regulations in place with regards to the production of clothing. It is important to be aware of these and to ensure that the company you choose is compliant with all applicable regulations. This will ensure that the clothing you produce is of a high quality and is safe for consumers.
If you're looking for the best clothing manufacturers in the UK, look no further. This list includes the top clothing manufacturers in the UK, based on customer reviews and ratings. From sportswear to formal wear, these companies have you covered.
How To Choose Your Best Clothing Manufacturers in UK?
1. Research: Before you start searching for a clothing manufacturer, do some research on the industry and the manufacturers available in the UK. Look at their past work and reviews, so you can gain an understanding of their capabilities.
2. Quality: Quality is the most important factor to consider when choosing a clothing manufacturer. Ask for samples of their products to assess the quality of the fabric, stitching, and overall construction.
3. Cost: Once you have a few manufacturers in mind, compare the cost of their services. Look at the cost of production, shipping, and other associated fees.
4. Location: Consider choosing a manufacturer that is located nearby. This will make it easier to coordinate the production and shipping of your clothing.
5. Reputation: Check the reputation of the manufacturer. Read customer reviews and ask for references to ensure you're working with a reliable partner.
6. Communication: Make sure the manufacturer is available to answer your questions and address any of your concerns. Good communication is essential for a successful partnership.
5 Benefits Of Choosing UK Clothing Manufacturer:
1. Quality: UK clothing manufacturers have a reputation for producing garments of high quality and craftsmanship. This is due to stringent regulations ensuring that all products meet the highest standards of safety and production.
2. Cost: Clothing manufactured in the UK is often more cost-effective than garments produced in other countries. This is because of the competitive nature of the market, as well as the availability of raw materials, skilled labour, and the use of modern technologies.
3. Quick Turnaround: With a UK clothing manufacturer, you can expect a quick turnaround time. This means that you can get your garments produced and shipped quickly and efficiently, allowing you to meet tight deadlines when necessary.
4. Ethical Production: By choosing a UK clothing manufacturer, you can be sure that your garments are produced ethically. All manufacturers must operate under the Ethical Trading Initiative, which outlines strict rules for labour practices, safety, and environmental protection.
5. Customization: With a UK clothing manufacturer, you can also enjoy the benefit of customizing your garments to meet your exact specifications. A variety of options are available, including fabric choice, colour, styling, and sizing.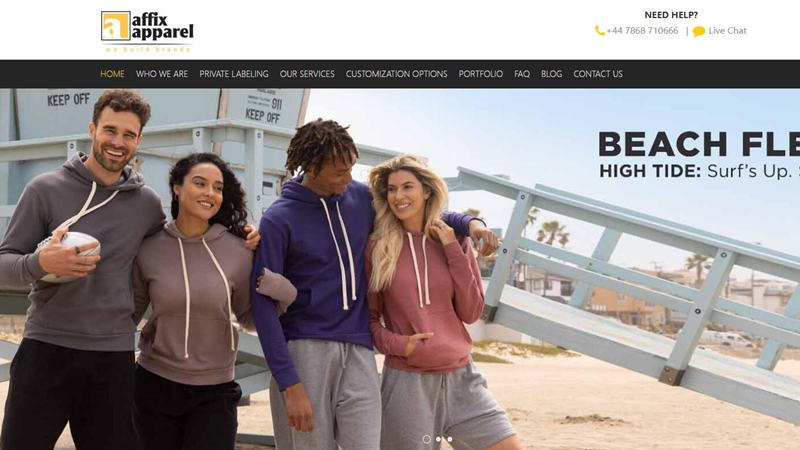 Affix Apparel is one of the leading custom clothing manufacturers in the UK. They specialize in providing standardized private label clothing for businesses of all sizes. Affix Apparel's experienced team provides personalized solutions to each customer, ensuring that their products meet or exceed industry standards.
Affix Apparel uses the latest technology and equipment to manufacture garments that are designed to last. Their focus on quality helps ensure that customers get consistent results with every order. The company also offers comprehensive design services, so customers can create a unique look for their own brand.
Additionally, Affix Apparel takes great pride in staying ahead of industry trends and developing innovative solutions to meet customer needs.
Services: Private Labeling, Cut And Sew Manufacturing, Custom Casual Wear Manufacturing, Custom Hoodies, Custom Sweatshirts, Custom Neck Gaiter, Fitness And Active Wears, Custom Made T-Shirt, Swimwear/Bikini Manufacturers, Custom Toddler/Youth Apparel, Custom Uniform Manufacturing
At SJ garment manufacturer, they understand how difficult it can be to source the right clothing manufacturers when starting out a new brand or expanding your existing one. That's why their experienced team are here to help. They specialise in providing quality, reliable support for all your clothing manufacturing needs.
Whether you're an established business looking to take advantage of our competitive prices and fast turnaround times, or a start-up with limited knowledge of the industry, SJ garment manufacturer is guaranteed to provide you with the best service possible. Their commitment to customer satisfaction is unmatched and their attention to detail ensures that every product produced meets high standards of quality and accuracy.
They believe that sourcing from UK based clothing manufacturers helps increase efficiency throughout the production process and guarantees that customers receive their orders on time every time.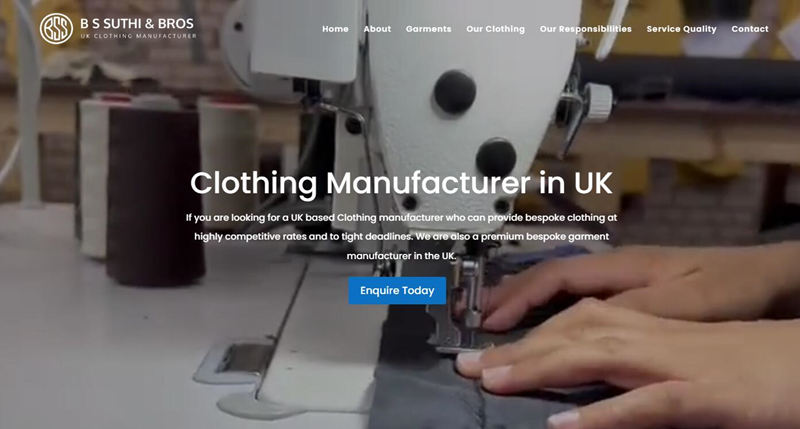 At B S Suthi & Bros, they've been manufacturing high-quality UK made clothing since 1969. With a history of over 60 years, their expertise in the field is unrivalled. Their jackets and garments are designed with attention to detail and craftsmanship that you can trust. They strive to ensure each piece is of the highest quality while still being affordable.
Their experienced team works diligently to ensure that every item meets their strict standards so that it will not only look great but last for years to come. Every garment is inspected multiple times by their skilled staff before being sent out for delivery, guaranteeing customer satisfaction and quality assurance on every purchase.
Their fabrics are sourced from ethical suppliers who provide them with certified organic cotton as well as other sustainable materials so you know your purchase comes from a responsible source.
Creative Sourcing UK Clothing Manufacture is a great option for those who are looking for bespoke clothing solutions. Their range of services includes fabric printing, garment design, sublimation printing and tailoring. They have become renowned for their commitment to quality and excellent customer service.
With an in-house team of experienced fashion designers, Creative Sourcing has the expertise to create tailor-made garments that meet the highest standards of quality. In addition, they offer a range of materials including organic fabrics which can be printed with eco-friendly inks. This makes them one of the most sustainable options when it comes to manufacturing clothes in the UK.
Karpelle is a leading UK ladies clothing manufacturer established in 1986. Their main activities are focused on the manufacture and supply of high quality and fashionable ladies clothing.
They offer a wide range of sizes and styles to meet the needs of all customers, from petite to plus size. Karpelle offers expert tailoring solutions for both fashion retail stores and wholesale suppliers around the world.
Their mission is to provide clients with the perfect blend of fit, comfort, style and quality at an affordable price point. With over 30 years experience in manufacturing, they pride on commitment to innovation, sustainability and customer service excellence.
Their experienced designers are constantly creating trend-setting designs that will keep you looking stylish season after season. They also offer customised solutions for specialised orders like fashion dresses or corporate uniforms.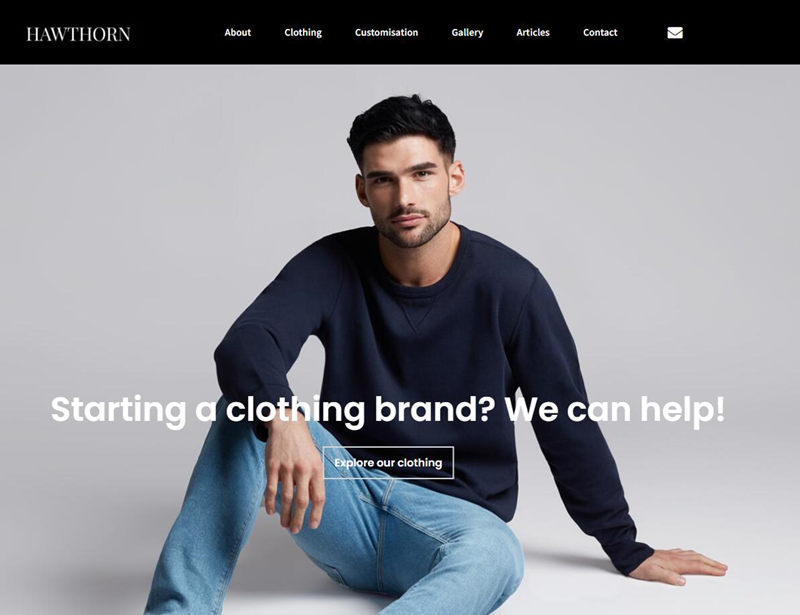 Hawthorn is one of the UK s leading clothing manufacturers, producing clothing for many fashion startups, small clothing brands, SMEs and emerging designers. And their team is passionate about delivering high quality garments on time and to budget.
They're proud to be a British company that supports British jobs, and they have a long history of working with UK-based suppliers. Their ethical manufacturing practices are also very important to them, and they work hard to ensure that their supply chain is as sustainable as possible.
When it comes to finding the best clothing manufacturers in the UK, look no further than Felipe Tadd. A leading manufacturer of high-quality apparel and home textiles, Felipe Tadd is skilled in producing and delivering top-notch products that meet the needs and expectations of their customers.
With over 20 years of experience in the industry, Felipe Tadd has established themselves as a reliable source for quality clothing and textile products. Their team of experienced designers and craftsmen are dedicated to creating garments that are not only fashionable but also comfortable and durable.
By working with 150 factories( based in India, Bangladesh, and China) that adhere to these standards, Felipe Tadd is able to provide its customers with products that are ethically sourced and of high quality.
Whether you're looking for casual wear, formal wear, or anything in between, Felipe Tadd has something to offer. Their extensive collection of clothing and textile products are sure to meet your needs and exceed your expectations.
DSA Manufacturing Limited is a leading clothing manufacturer based in UK & Istanbul, producing premium quality garments at an affordable price.
Their team of experienced designers and pattern-makers work closely with their production team to ensure that each garment is made to the highest standard. They only use the finest fabrics and trimmings, sourced from the best suppliers in the UK and Turkey.
Some of the ways they can help include streamlining your production process, improving communication between you and your team, and helping you troubleshoot any problems that may arise. They want to help you be successful, and they believe that by working with DSA, you will be able to achieve your goals.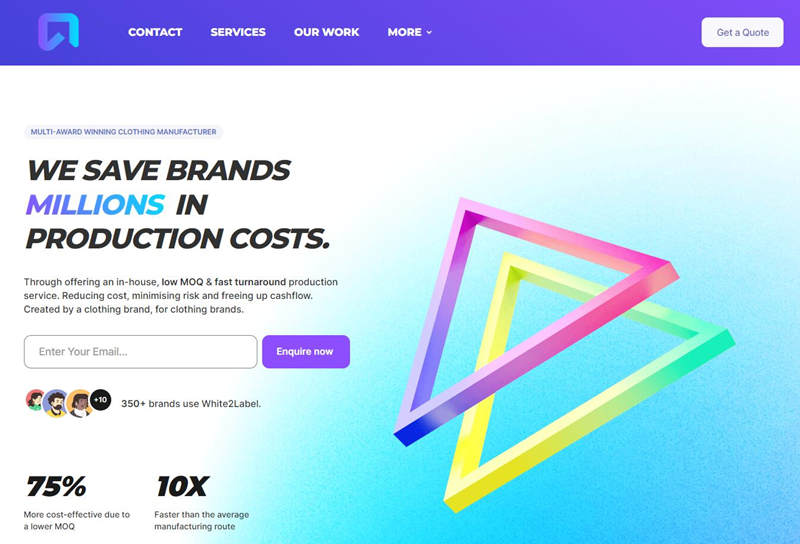 Since 2018, White2Label Manufacturing is a UK based company that specialises in both white label and bespoke product services for sportswear brands. Utilising extensive experience and knowledge of the sports industry, they are able to support clients from design to delivery.
They offer an end-to-end service which includes sourcing high quality materials, manufacturing garments to the highest standards, and providing a wide range of finishing options. Their team of expert designers and machinists are dedicated to creating garments that meet the specific needs of each client.
By having a low MOQ, White2Label allows customers to order smaller quantities which helps to keep costs down. The fast turnaround time means that customers can receive their orders quickly and without having to wait long periods of time. This is beneficial as it means that you can get apparel products on the market faster and start selling them sooner.
Whether you're looking for a small batch of bespoke items or large scale production, White2Label Manufacturing can provide a solution that meets your requirements. With their flexible approach and competitive pricing, they are the perfect partner for any sportswear brand.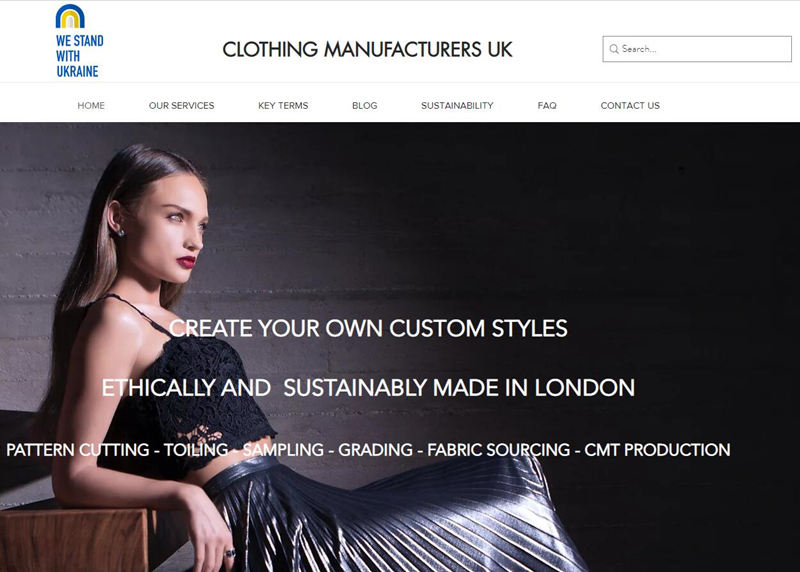 At Clothing Manufacturers UK, they creating custom womenswear , menswear and childwear located in london.
Their team of experienced designers who will work with you to create the perfect garments for your brand. They also have a wide range of fabrics and trims that you can choose from to make your garments unique.
They also offer a full range of manufacturing services, from cutting and sewing to finishing and packaging.
Their clothing product is made with the correct fabrics and trimmings, so you can see what the production garments will look like. This is beneficial because it allows you to check for quality and make sure that the final product meets your standards. Additionally, it allows you to see how the garment will look before it goes into production, so you can make any necessary changes.
So if you're looking for the best clothing manufacturers in the UK, look no further than Clothing Manufacturers UK.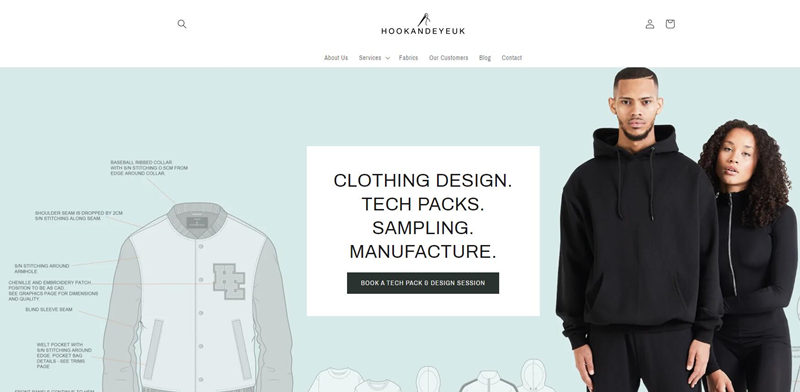 At Hook and Eye UK, they know a thing or two about clothing design and manufacturing. They've worked with fashion and streetwear brands across the UK and internationally, so they know what it takes to create high-quality garments that meet your unique vision.
Whether you're starting a brand from scratch or looking to revamp your current collection, they can help you achieve the look you want. They'll work with you to create prototypes, source materials and manufacture your garments to the highest standards.
If you're looking for a clothing manufacturer in the UK that can help you take your brand to the next level, look no further than Hook and Eye UK. They're experts in garment construction, pattern cutting, grading and sourcing, so they can bring your vision to life exactly as you imagined it.
Lyfecycle is a sustainable clothing supplier, providing custom clothing sourcing to both large international brands & start-ups. Their vision is to build a more sustainable future for the fashion clothing industry, and they are proud to work with some of the biggest names in the business to make this happen.
They believe that fashion should be fun, sustainable and stylish – and their collections reflect this. They offer a range of different services to their clients, from sourcing and manufacturing eco-friendly fabrics to help them create their own unique designs.
They create custom, one-of-a-kind clothing that is both stylish and eco-friendly. They use only the highest quality sustainable materials to create their garments, so you can feel good about what you're wearing.
They are passionate about making a positive difference to the fashion industry, and they are always looking for new ways to improve their products and services.
F Chand & Co is a UK based clothing manufacturer who has been supplying custom label clothing for many brands since 1978.
Their products are made from the finest materials and are designed to last. They offer a wide range of products including shirts, suits, jackets, trousers, and more.
Their design development team has years of experience in the industry and can turn your sketches into professional grade patterns. Tech pack implementation is key to streamlining the manufacturing process and ensuring that your vision for the product is carried out.
Pattern cutting is a complex process that their experts are well-versed in. Sampling is an important part of the process to ensure that the final product meets your standards. Fitting and pattern grading are essential to ensuring a perfect fit for your garments. They also source fabric and trim to meet your specifications and budget.
Since 1960s, Unlimited Fashion is the leading clothing manufacturers in uk. The company has been manufacturing quality clothing for over 60 years and has established itself as one of the leading clothing manufacturers in the UK.
The company offers a wide range of clothing items for both men and women, including formal wear, casual wear, and outerwear. Unlimited Fashion is known for its high quality standards and attention to detail, which has led to its popularity among both customers and retailers alike.
Their apparel products are collections for luxury brands who showcase at London Fashion week and produce costumes for movies and theatre shows. The features of their clothing products are the luxurious fabrics, the intricate designs, and the perfect fit. The benefit to the customer is that they can feel confident and stylish.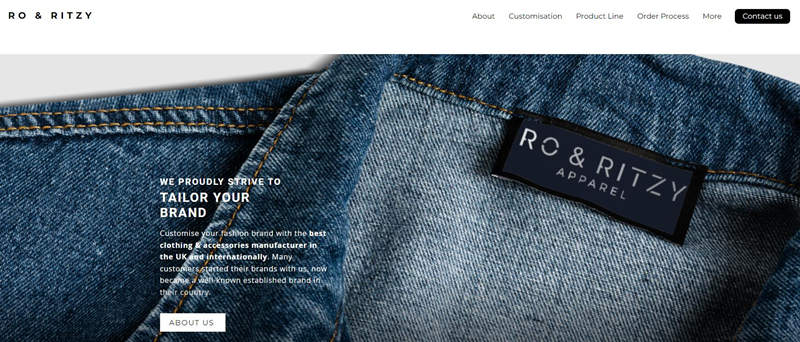 Ro & Ritzy Apparel is a sustainable custom clothing and clothing accessories manufacturer in the UK, specialised in manufacturing custom menswear, womenswear and childrenswear for USA, the UK, Canada, and the EU.
All of Ro & Ritzy's products are made from sustainable materials such as organic cotton, eco-friendly natural dyed fabrics, various prints, embroidery, which are all sourced from local suppliers in the UK. The company is also a member of the Fair Wear Foundation, which means that all of their products are manufactured in ethical working conditions.
So if you're looking for some stylish, sustainable and ethically-made clothing, then Ro & Ritzy Apparel is definitely worth checking out!
The Remaining 15 Clothing Manufacturers UK
| | | |
| --- | --- | --- |
| Company Name | Services | Location |
| Garmentec Clothing Manufacture  | manufacture and supply clothing, work uniforms and the best technical wear | Sheffield, UK |
| Rosecarth International | One of the leading UK clothing manufacturers | Bradford, United Kingdom |
| Cookson & Clegg  | from producing leather products to manufacturing some of the world's most robust, functional and iconic pieces of clothing | Lancashire, UK |
| Uneek Clothing Company Ltd | Manufacturer of Polos, Sweats, T-Shirts, Jackets, Childrenswear, Hi-Viz, Workwear, Sportswear | London, UK |
| London Sewing Services Ltd | produce high-end finished garments for designers, companies and independents | London, UK |
| FPM UK Ltd | Supply men's, ladies and children's clothing products to both the corporate and retail sectors | Birmingham, UK |
| Fashion Threads | Fashion Design, Clothing Sourcing and Manufacturing company | Brighton, UK |
| Urban Textiles Ltd | manufacturer of workwear and fashion apparel for all sectors | Wolverhampton, UK |
| ASK Trading Ltd | Specialising in ladies wear, Providing high quality bespoke garments | Rochdale, UK |
| Silk Routes Limited | Clothing designs, specification sheets, measurement charts, labelling and manufacturing | England and Wales |
| Oh-Sew-Whitty | provide advice and planning on all aspects of clothing manufacturing, production, design, and development within the workplace | Huddersfield, UK |
| Weather Wise Wear  | Outdoor Clothing Manufacturers | UK |
| Tamarin Clothing | Custom Recycled Clothing Manufacturers UK, supplier of leisurewear garments to the UK market | UK |
|  Burlington Uniforms Ltd | one-stop shop from suiting to workwear, outerwear to high visibility, footwear and PPE garments | Middlesex, UK |
| Force GB | one of the UK's leading manufacturers of performance sportswear | West Yorkshire, UK |
Conclusions
We hope that this list of the best clothing manufacturers in the UK has been helpful. With this comprehensive list, you now have access to the best quality clothing manufacturers in the UK, giving you the perfect opportunity to source quality apparel for your business.
From high-end luxury brands to fast fashion, you're sure to find the perfect clothing manufacturer for your needs. With the right manufacturer, you can save time and money, and provide your customers with the best quality garments.