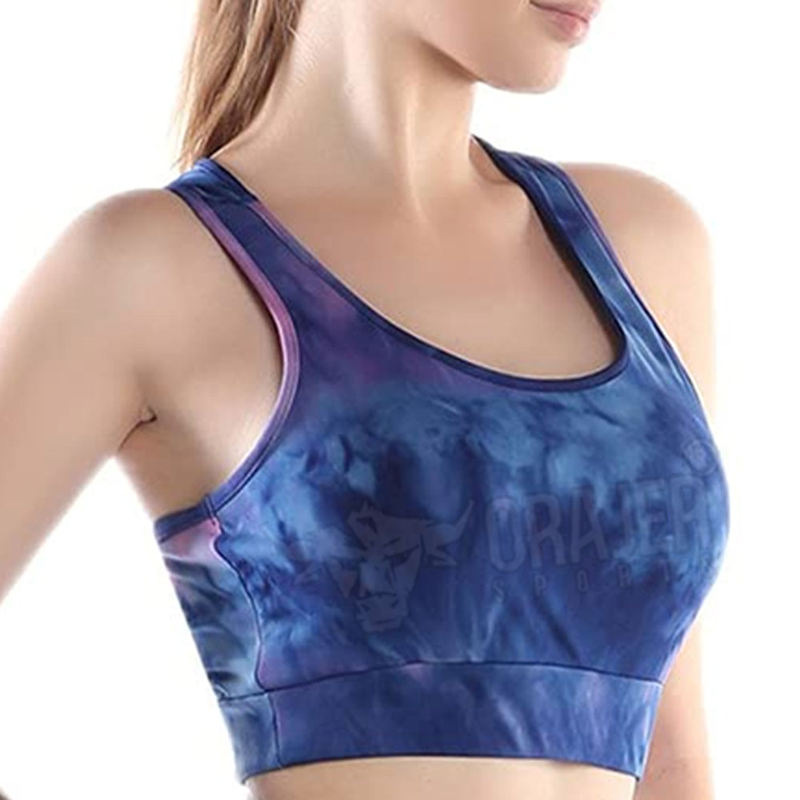 Best Ethical Activewear Manufacturers Australia
As ethical and sustainable fashion continues to gain traction and become more accessible, you may be wondering which activewear manufacturers in Australia are doing their part to ensure their products are sustainably and ethically produced.
If you're looking to support ethical Australian businesses while keeping up with your healthy lifestyle, you've come to the right place.
This article will provide a comprehensive list of the best ethical activewear manufacturers in Australia that offer stylish yet sustainable pieces.
Related Blog:
Why Choose Ethical Activewear Manufacturers?
There are several reasons to choose ethical activewear manufacturers.
Firstly, you can be sure that the clothes you buy are produced in a responsible manner with fair wages, safe working conditions, and minimal environmental impact.
Secondly, ethical manufacturers are committed to using sustainable materials and production processes, which makes their products more eco-friendly.
Thirdly, ethical activewear manufacturers usually have higher standards of quality and craftsmanship, ensuring that your clothes will last longer.
Finally, when you purchase from ethical manufacturers, you can be sure that your money is going towards a company that is trying to make the world a better place.
How to Choose Ethical Activewear Manufacturers?
1. Research the Company: Take the time to research the company and its manufacturing practices. Look for information on their website, such as their mission statement, and any certifications they may have.
2. Ask for Evidence of Ethical Practices: Ask for evidence of ethical practices such as fair wages, safe working conditions, and environmental sustainability.
3. Research Materials: Check to see what materials the company uses and where they source them from. Choose a manufacturer that uses sustainable materials such as organic cotton or bamboo.
4. Inspect Their Production Process: Ask for a tour of their production process and how they ensure their products are ethically made.
5. Check Reviews: Read reviews from customers and other ethical brands to get an idea of how the company operates.
6. Choose Local: Choosing a local manufacturer is a great way to reduce your carbon footprint and support local communities.
Best Ethical Activewear Manufacturers Australia
K-Lee Designs Activewear Manufacturer
K-Lee Designs is an Australian manufacturing company that has been creating fashionable yet functional sportswear for customers all around the world since 1988. Established in Melbourne, K-Lee Designs have become renowned for their excellence in designing and producing swimwear, activewear, gymnastics wear, dancewear, and leis.
Their designs always feature bright colours as well as modern silhouettes to provide customers with innovative and stylish solutions to their activewear needs.
Aside from producing high-quality garments using top of the range fabrics that are comfortable and durable, K-Lee Design are also dedicated to ethical production practices.
They source their materials only from certified suppliers who maintain stringent environmental policies alongside paying fair wages and providing safe working conditions for its employees.
Fitness Clothing Manufacturer, one of the most renowned activewear manufacturers in Australia, is revolutionizing the worldwide fitness fashion market. Founded in 2004, Fitness Clothing Manufacturer has made a name for itself by creating high-quality and stylish apparel that is both comfortable and durable.
Their mission statement is to provide customers with ethically sourced and eco-friendly activewear that helps them achieve their fitness goals while making a positive impact on the environment.
The company offers an extensive range of products including leggings, shorts, tanks, hoodies and more – all designed to help customers stay fit while looking fashionable at the same time.
What sets Fitness Clothing Manufacturer apart from other competitors is their commitment to sustainability; they actively use recycled materials for their production process which helps reduce waste created during manufacturing. Additionally, they are constantly innovating new technologies to ensure their products are long lasting and environmentally friendly.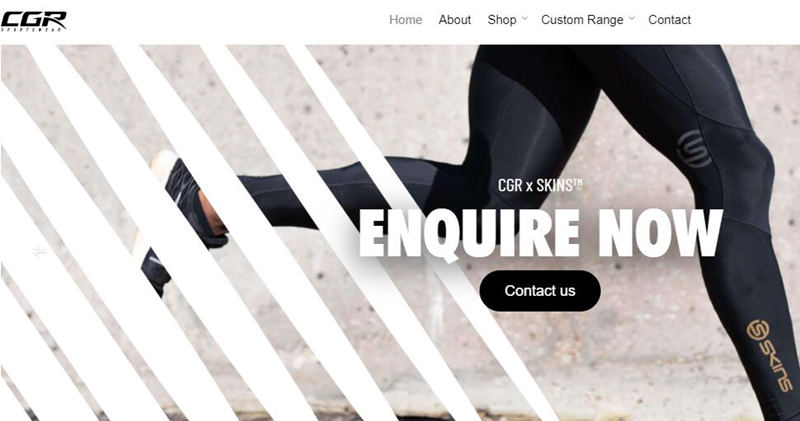 CGR is an Australian owned sporting apparel supplier with over 18 years of in-house design and production experience. Their custom sporting garments are engineered for comfort and performance and have been licensed by AFL Victoria for over 10 years. As a team, they pride on being involved in both community and elite sporting organisations, offering reliable, affordable and high-quality service Australia wide.
Their high-quality performance engineered collections of basketball, netball, football and soccer apparel are well-positioned to meet the requirements of all customers.
At CGR, they are proud to collaborate with their partners to create innovative insulation and fabric technology. Their garments have been engineered to the highest standards to meet the demands of performance sport, while also maintaining a strong aesthetic edge.
At SA Sportswear, they understand how important it is for athletes to look and feel their best. That's why they take custom sportswear to a whole new level. With their deep expertise in custom uniform manufacturing, design and sublimation, they've outfitted teams of all sizes and levels, from juniors to professionals.
Their team of experts is dedicated to providing the most comfortable and durable fabrics, and manufacturing process guarantees maximum performance. Their talented design team will work with you to create a uniform that matches your team's style and stands out from the competition.
EVO Sportswear is an Australian owned manufacturer of custom printed sportswear, offering expertise and assistance to design your own garments. They are pioneers in jersey and sublimation manufacturing in au, and provide state-of-the-art teamwear for professional and amateur clubs, schools, and corporate clients.
Their more than 50 years of combined experience guarantee the finest quality of products – lightweight, with antibacterial coating, moisture technology and breathable fabric – that will enhance your athletic edge.
Their goal is to help you reach your ideal look and feel the difference a piece of sportswear can provide on your body and performance.
Founded in 2004, Engage Athletic has been passionately providing Australian sportspeople with innovative custom sportswear. Their Melbourne-based factory is the hub of their operations, where they source the world's best materials and manufacturing techniques, and bring them back to create top-tier performance gear.
They guarantee high quality, competitive pricing, quick production and easy service as part of our commitment to providing the best experience.
At Engage Athletic, they believe in building strong partnerships with clients and providing an open dialogue. They promise to deliver custom sportswear that is made for you – from graphics and fabrics to cut and design – featuring world-class materials and manufacturing techniques.
For over 90 years, Sherwood Sportswear has been at the forefront of the Australian custom sportswear industry. Established in 1930 by the Spicer family in Yarraville, Melbourne, Sherwood have been providing sporting clubs and groups with quality, custom uniforms and jerseys, netball dresses and more.
With decades of experience and a reputation as one of the longest-standing local suppliers of high-quality, Australian-made sportswear, Sherwood Sportswear has become one of the country's most recognizable names in the industry. What started out as a specialist producer of knitted football jumpers for the VFL, has now grown to include a range of AFL Victoria, Eastern Football Netball League and Western Region Football League clients.
At Sherwood Sportswear, they offer the opportunity to personalize your sportswear, from custom jerseys and netball dresses to hockey gear and beyond. As your club's sportswear represents its history, identity, mantra and reputation, they take extra care to provide your team with a sense of professionalism and spirit.
Belboa Sports, renowned for producing quality sportswear in Melbourne, Australia, is committed to delivering affordable and high-grade products. Their products are crafted with the finest raw materials, state-of-the-art technology and superior designs, giving them a smooth finish and providing optimum comfort and value.
As Custom Sports Uniforms Suppliers in Australia, they ensure that their customised sportswear is of the highest standard and reflects the team's values. In addition, they also design and manufacture customisable team hoodies for clubs, schools and teams. These hoodies are perfect for on and off field representations and also make great souvenirs during tours.
At Xadvantage, they specialize in the manufacture of high-quality and durable sports apparel, located in East Maitland NSW. Their family-owned business has been providing superior sportswear to customers across Australia for many years.
Their commitment to detail, passion for innovation, outstanding customer service and use of advanced technology ensure a finished product of the highest standard. They offer genuine Australian-made garments and are proud to stand behind their authenticity.
Their selection includes all sports gear, from game uniforms and training gear to tracksuits, polos, hats and socks, as well as Compression Garments (Skins), school sporting team apparel and end of year shirts.
Struddys has been a proudly Australian-owned and operated business since 1975, specialising in the manufacture of sports and school wear as well as corporate apparel. What started out as a small family-run manufacturing business has now grown to become one of Australia's leading suppliers of ethical activewear.
The company is committed to creating quality apparel that meets the highest ethical standards in terms of labour practices, environmental responsibility and sustainability. Struddys works with only the finest quality materials and production processes to ensure that every item produced is both comfortable and durable. In addition, each piece of clothing is designed for maximum comfort and performance while being affordable for consumers.
Struddys also goes above and beyond when it comes to supporting local communities.