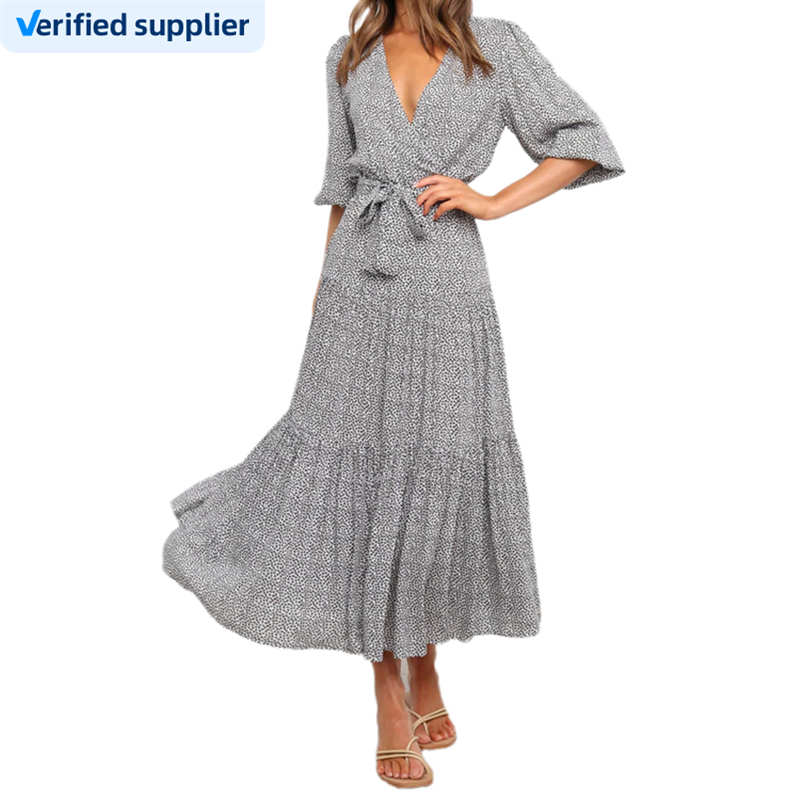 30 Best Australia Clothing Manufacturers
Are you struggling to find the right Australia Clothing Manufacturers for your business? Are you looking for a quality product but don't know where to start? Look no further! We've compiled a list of the top companies so you can easily compare and find the perfect one for your needs.
We know that it can be difficult to find good quality clothing, so we wanted to make it easier for people to find the best manufacturers. We searched through many different manufacturers and found the ones that we thought were the best. We hope this article will help you find the perfect manufacturer for your needs.
These companies have a reputation for quality and style, so you can be sure you're getting the best of the best. They know how to make a fashion statement! From edgy and unique designs to classic and chic styles, there's something for everyone in this list.
5 Benefits of Choosing Australia Clothing Manufacturer:
Australia has a great reputation for producing high quality clothing.
Australian manufacturers have a lot of experience and expertise.
There is a wide range of Australian clothing manufacturers to choose from.
Australian manufacturers can produce clothing to meet a variety of budgets.
Australian manufacturers offer a lot of flexibility when it comes to customizing orders.
Noya is constantly seeking to develop and improve our processes, utilising the latest technologies so that we can provide the best custom apparel manufacturing service possible. We believe that every person deserves to have access to quality clothing. We believe that clothes should be comfortable, stylish, and affordable.
Founded in 1978, Qualitops is an Australian Clothing manufacturer, specialize in ethically produced fashion garments for both men and women.
Their clothing is made from high quality materials and construction, ensuring that their apparel products will last customers a long time. They are committed to providing their customers with the best possible shopping experience, whether they are shopping in-store or online.
Their company was created out of a desire to make quality, affordable clothing accessible to everyone. They believe that everyone deserves to look and feel their best, no matter their budget.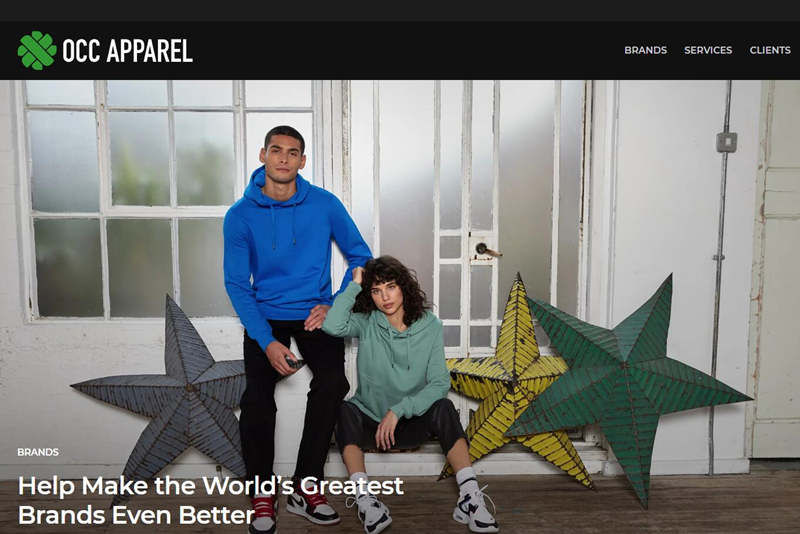 Founded in 2004, OCC Apparel is a leading global production experts in branded clothing manufacturer in au. They use the latest technologies and best practices to create high quality garments that are made to last. Their clothing is made from sustainable materials such as bamboo, hemp and organic cotton.
They are committed to fair trade and ensuring that their workers are paid a living wage. They are also passionate about protecting the environment and minimising our impact on the planet.
Their core warehouse is the hub for all garments, with the processes of cutting, folding and packing handled within their own premises. This means they build their business on a fast fashion philosophy to rapidly design, produce and deliver the latest trends at an affordable price.
Sphinx Australia Clothing Manufacturer is one of the oldest and most experienced clothing manufacturers in Australia. With over 30 years of experience, they know how to produce high-quality garments that are made to last. Their products are perfect for those who are looking for quality over quantity.
They use only the finest materials and their attention to detail is second to none. Their products are available in a wide range of sizes so you can find the perfect fit for you. They also offer a bespoke service so you can have your clothes made exactly to your specifications.
If you're looking for Australian-made clothing that is of the highest quality, then Sphinx Australia Clothing Manufacturer is the perfect choice for you.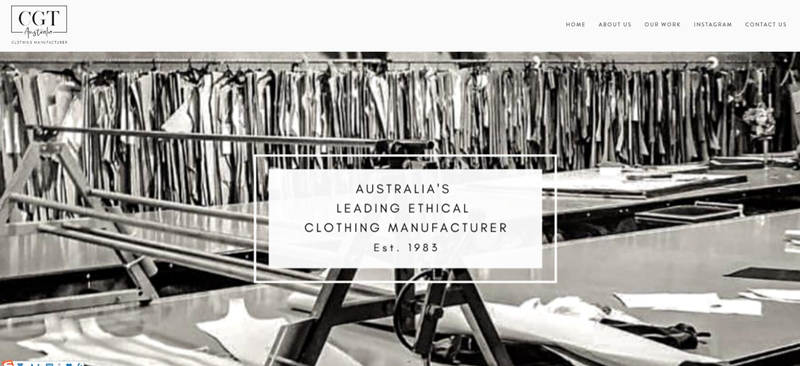 CGT Australia Pty Ltd is a clothing manufacturer that has been in business for over 40 years. They have produced clothing for some of the biggest names in the fashion industry, including Scanlan Theodore, Nike, Adidas, Mambo, and Sitro. Their products are known for their high quality and attention to detail.
They have a team of highly skilled and passionate designers who work hard to create beautiful products. They believe in the power of fashion to make people feel good about themselves, and they are dedicated to helping fashion brands reach their full potential.
In recent years, CGT has expanded their business to include online retail. They now sell their products direct to consumers through their website. This allows them to reach a wider audience and offer competitive prices.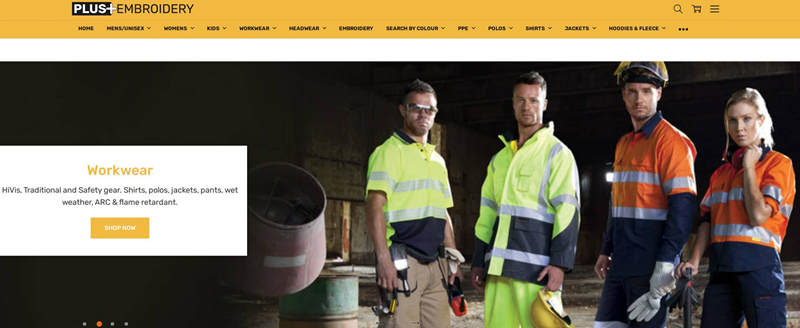 If you're looking for high-quality embroidery and printing solutions, PlusEmbroidery is the perfect choice. They offer a wide range of services, including custom designs embroidered workwear and corporate uniforms for 20 years.
PlusEmbroidery is a great choice for businesses or individuals who are looking for top-notch embroidery and printing services. Their team of skilled professionals are dedicated to providing the best possible results for their clients.
Whether you need help with designing a logo or brand identity, or you're looking for someone to handle your printing needs, PlusEmbroidery is the perfect partner. They offer high quality services at competitive prices, so you can be sure you're getting the best value for your money.
You can be assured that you are getting a durable, well-made product that will last for years.You can also be confident that their clothing products are safe and meet all industry standards.
Alanic Clothing is one of the leading private label fitness apparel manufacturers, wholesalers and distributors in au. The company has been operational for over a decade now and has its headquarters in USA, Australia, Canada and UK. Alanic Clothing has built up a massive clientele including some of the biggest names in the fashion industry.
The company specializes in designing, manufacturing and wholesaling a wide range of high-quality garments for both men and women.Alanic Clothing is one of the few companies that offer a complete solution to their clients, from design to delivery. This makes them a one-stop shop for all your fashion needs.
Alanic Clothing has a team of highly skilled and experienced designers who are always up-to-date with the latest trends in fashion. This allows them to create garments that are not only stylish but also comfortable and affordable.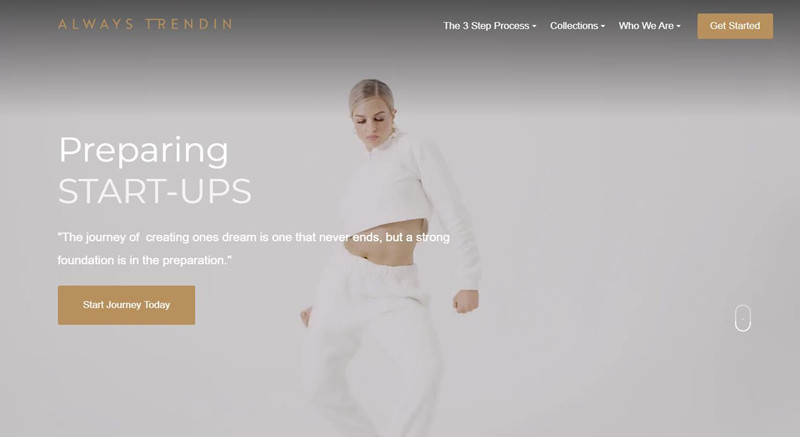 Always Trendin is an Australia-based clothing manufacturer that offers a range of stylish and trendy clothes for men, women, and children. The company has quickly become one of the leading suppliers of affordable yet fashionable clothing in Australia.
The company's philosophy is all about making trendsetting fashion accessible to everyone. Whether you're looking for the latest streetwear or beachwear, Always Trendin has something to suit your style. With a huge range of sizes and styles available, there's something for everyone at Always Trendin.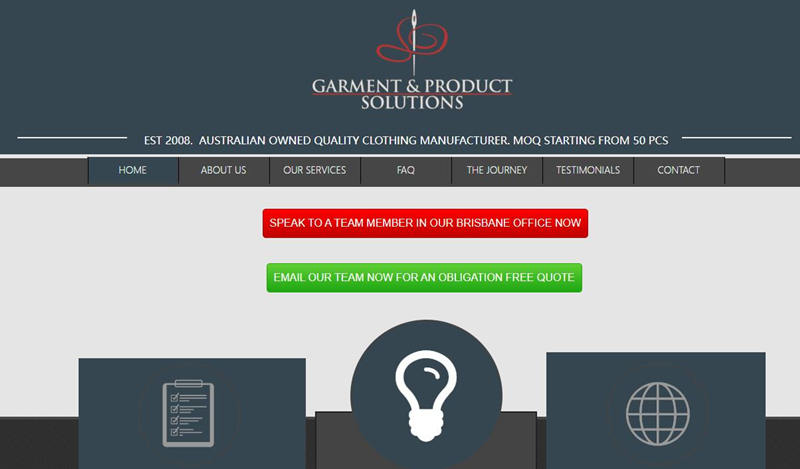 There are many reasons to consider Garment and Product Solutions for your offshore manufacturing needs. The company has a long-standing reputation in the industry, and has built up a trusted network of suppliers and manufacturers. This means that you can be confident that your products will be made to the highest standards, and that you will receive good value for money.
Their team of experienced designers will work with you to create a product that meets all your requirements. They pride ourselves on their attention to detail and their ability to create products that are both functional and stylish.
Garment and Product Solutions also has a commitment to customer service, and provides a dedicated account manager to each client. This ensures that you always have someone to turn to with any questions or concerns, and that your manufacturing process runs smoothly from start to finish.
JJ Australia is a Melbourne-based company that has been in the business of manufacturing denim clothing for over 20 years. The company uses only the highest quality denim fabrics and employs a team of skilled artisans to create their garments. JJ Australia's clothing is renowned for its durability and style, and the company has a loyal following among both everyday consumers and celebrities alike.
JJ Australia denim clothing manufacturing capabilities are second to none. At JJ Australia Denim Clothing Manufacturing, they have the capacity to produce both small and large quantities of production line orders in denim clothing. This includes a range of items such as jeans, shirts, and skirts. Their team is highly skilled and experienced in denim garments production.
Since 1990s, Textile Link is one of Australia's leading clothing manufacturers, with a vast range of products that will suit any need. They have a huge range of fabrics and materials to choose from, so the limit is truly your imagination. Their team of designers are experienced and passionate, so you can be sure that your clothing will be made to the highest standard.
Textile Link offers a complete service, from design to manufacture to delivery, so you can be confident that your order will be handled professionally and efficiently.
KJ Production House is one of the leading clothing production and manufacturing services providers in Australia. They offer a complete range of services that include fabric sourcing, garment construction, pattern making, grading, sampling, and mass production.
They have a team of experienced professionals who are experts in their respective fields and are dedicated to providing the best possible service to their clients. Their extensive experience in the industry ensures that they are able to meet the specific requirements of each client and produce high-quality garments that meet international standards.
KJ Production House is committed to providing excellent customer service and ensuring that all orders are delivered on time. Their online ordering system makes it easy for customers to place orders and track their progress. They also offer a wide range of payment options to suit different budgets.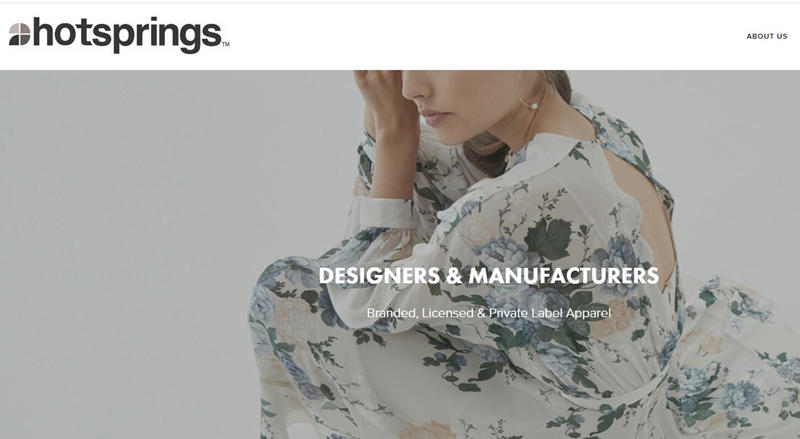 In just 20 years, Hotsprings has established itself as one of Australia's leading fashion clothing manufacturers. With an enterprising attitude and a focus on customer service, the company designs, sources and manufactures apparel programs for many of Australia's leading retailer house brands.
Hotsprings prides itself on its ability to meet the ever-changing needs of its customers. Whether it's creating custom-made garments or developing new fabric technologies, Hotsprings is always looking for ways to improve its products and services.
Babylon Industries Pty is an Australian company that was established in 1977. It is a manufacturer of clothing and embroidered products.
Babylon Industries Pty has been manufacturing quality clothing and embroidered products for over 40 years. The company's product range includes t-shirts, polo shirts, jackets, workwear, and more. Babylon Industries Pty is a trusted name in the industry, and its products are known for their durability and comfort.
Lahay was founded in 1996 as a contract sewing service, manufacturing orders for other brands. In 2007, Lahay started to have their own label with a focus on ethical and sustainable fashion.
Lahay is committed to slow fashion, producing high-quality garments that will last for years. Their timeless designs are perfect for any wardrobe, and their ethical values make them a brand you can feel good about wearing.
Established in 1985, D R Manufacturing Clothing Australia is a Brisbane based design and manufacturing business that focuses on creating high quality, stylish and affordable clothing. The company has been in operation for over 35 years and has built a strong reputation for providing quality garments that are perfect for any occasion.
Whether you are looking for something to wear to the office or a night out on the town, D R Manufacturing has something to suit your needs.
The company offers a wide range of clothes for both men and women, including shirts, dresses, pants, skirts and more. There is sure to be something to suit everyone's taste and budget. D R Manufacturing also offers custom made garments, so you can have something truly unique that is made just for you.
The Remaining Best 15 Australia Clothing Manufacturers
| | | |
| --- | --- | --- |
| Company Name | Services | Location |
| LP Garments | Australian Made Clothing Products | Victoria, Australia |
| The William Apparel Company | One Stop Uniform and Custom Apparel | Perth, Australia |
| Australian Stitch | Quality Australian Made Basics Wear | Fitzroy, Australia |
| Manufacture My Product Pty Ltd | Manufacture of Apparel, Linen, Bedding and Fabric | Melbourne, Australia |
| Collins Textile Group | Custom Clothing Manufacturers, Bath Towel, Mink Blanket | Melbourne& Sydney, Australia |
| YOGI & BOO Clothing | Ethical Garment & Clothing Manufacturer | Australia, Indonesia |
| GEMI | Manufacturing Swimwear, Garments, Uniforms, | Australia, Indonesia |
| Le Pritchard | Making Underwear, Clothing, Cushions, Homewares | Victoria, Australia |
| Valeria Label | Australian Wholesale Fashion Clothing Manufacturer | NSW Australia |
| Mantua Sewing Studio | Clothing Labels, Clothing Manufacturing | Logan Central, Australia |
| Champco Clothing | Clothing Manufacturing, Screen Printing, Embroidering | Victoria, Australia |
| Darnee Fashions | Australian Clothing Manufacturer | Melbourne Victoria |
| DNA Manufacturing | Embroidery, Polo Shirts, Uniform, Safety Wear | Brisbane, Australia |
| S&F Garment Manufacturing | Custom Manufacturing, Label and Wholesale Garment | Australia, Indonesia |
| CB Clothing | Australian Cotton Blank t-Shirts & Apparel Manufactured | Victoria, Australia |
Conclusions
Many people stubbornly insist that clothing must be made in Australia, but they ignore the fact that most of the world's clothing is actually made in Asia . In fact, 70% of all clothes and shoes sold in Australia are imported, and almost all of those come from China.
There are a few reasons for this. First, labor is much cheaper in China. Second, Chinese factories are often able to produce clothes faster and in larger quantities than Australian factories. And finally, many Chinese factories are owned by Australian companies, so the clothes are still "made in Australia" even though they're actually made in China.
So if you're looking for cheap, fast fashion, we will help to custom branding clothes that were made in China. Contact Us Today!