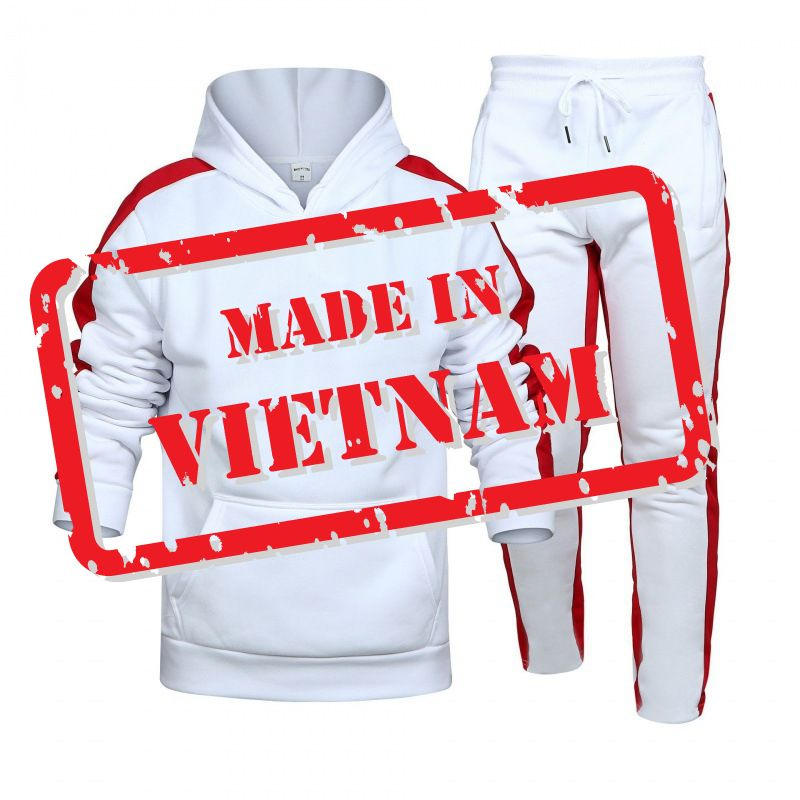 Best 10 Vietnam Clothing Manufacturers & Suppliers
Vietnam has emerged as a significant player in the textile and garment industry over the past few decades. This is primarily due to its low-cost labor, which makes it attractive for manufacturers looking to reduce costs. The country's textile and clothing industry has seen tremendous growth over the years, with exports increasing significantly.
However, with intense competition from other countries such as Bangladesh, India, and China, how does Vietnam stack up when it comes to quality and cost?
This article examines the complete guide to everything about vietnam clothing manufacturing.
The Rise of Vietnam's Garment Industry: A Comprehensive Overview
Vietnam's "Vietnam Electronic News" reports that the textile, clothing, and footwear industry is expected to achieve a record high export volume of 71 billion in 2022. Specifically,textile and garment exports are projected to reach 44 billion, an 8.8% increase from the previous year, while footwear and handbag exports are expected to reach 27billion.
Why Choose Vietnam Clothing Manufacturers
Vietnam's low labor wages and raw material costs are a massive advantage for developing its clothing manufacturing industry. The country has established itself as a top player in the global textile and garment industry thanks to these factors, along with its favorable geographical location, well-developed infrastructure, and government support.
The Vietnamese government has taken various measures to attract foreign investment in the textile and garment sector, including tax incentives, streamlined procedures for setting up businesses, and policies that promote sustainable production practices. This has resulted in significant factory growth and production capacity over the years.
Moreover, Vietnam's workforce is known for its diligence, skills, and adaptability. Workers' productivity remains relatively high despite low wages compared to other countries such as China or Bangladesh. As a result of this combination of factors – low labor costs coupled with high-quality output – many international brands have chosen Vietnam as their preferred destination for sourcing clothing products.
The average monthly salary of Vietnamese production workers is only US$216, less than half that of Chinese workers. Not only that, but Vietnam is also one of the countries with the most significant labor force in Southeast Asia, with 57.5 million workers, which is equivalent to the combined labor force population of Malaysia and the Philippines.
These have provided advantages in human and material resources for the rapid development of Vietnam's manufacturing industry.
Additionally, since joining the WTO in 2007, Vietnam has signed numerous bilateral and multilateral agreements with countries such as Japan, South Korea, and the European Union. These agreements have allowed Vietnam's textiles to benefit from a "zero tariff" policy for export in many countries.
Vietnam's textile and clothing products have gained export competitiveness through various means. These include the low cost of labor and other production factors and the signing of bilateral and multilateral agreements with countries such as Japan, South Korea, and the European Union. Thanks to these agreements, Vietnam's textiles can now enjoy a "zero tariff" policy for export in many countries.
Vietnam's textile and clothing products have become more competitive in export. This is due to a combination of factors, including the low cost of labor and other production factors, and the signing of bilateral and multilateral agreements with countries such as Japan, South Korea, and the European Union. As a result of these agreements, Vietnam's textiles can now be exported to many countries with a "zero tariff" policy.
Exploring Vietnam's Garment Industry: Opportunities and Obstacles
Despite the surge in garment orders, some Vietnamese manufacturers hesitate to accept new orders due to their limited production capacity. The shortage of labor and raw materials is currently the most significant challenge Vietnamese garment enterprises face.
However, analysts predict that Vietnam's textile and clothing exports will surpass the projected target of US$42-43 billion this year. Vietnam's primary markets for textile and clothing, including the United States, Europe, and Japan, have already achieved considerable success.
Vietnam's rapid development has a flip side: the gradual erosion of its cost advantages. The first is labor costs, which have increased for the past decade. According to the Vietnam News Agency, the minimum wage in Vietnam will increase by 6% from July 2022 compared to the current wage base.
The surge in food prices due to high inflation in the United States and Europe is expected to reduce the purchasing power of consumer goods. This will significantly impact the textile and clothing industry, resulting in a sharp decline in business orders during the third and fourth quarters.
Additionally, the ongoing Russia-Ukraine conflict has caused gasoline prices and shipping costs to rise, leading to increased production costs for enterprises. Furthermore, raw material prices have increased by almost 30% compared to previous years, posing a significant challenge for businesses.
Moreover, Vietnam's industrial landscape lacks vertically integrated enterprises with complete industrial chains and mature upstream and downstream clusters. The scarcity of upstream supply chains, such as yarn, fabrics, and accessories, is also prevalent in Vietnam.
As a result, the country's textile and garment manufacturing industry still heavily relies on imported raw materials. According to the Vietnam Textile and Apparel Association, China accounts for 55% to 60% of the supply of raw and auxiliary materials for Vietnam's textile industry, mainly clothing raw and additional materials, yarns, and fabrics.
This dependence on imports from China also undermines the overall anti-risk capacity of Vietnam's textile and clothing industry.
How to Choose Your Right Vietnam Clothing Manufacturers?
Here are some tips on how to choose the right Vietnam clothing manufacturers:
Research: Do your research on the different clothing manufacturers in Vietnam. Look for reviews, ratings, and feedback from previous clients. Check their website, social media pages, and online directories to get an idea of their services, products, and pricing.
Quality: Look for manufacturers that offer high-quality products. Check their materials, stitching, and finishing. Ask for samples or visit their factory to see their production process.
Experience: Choose a manufacturer with years of experience in the industry. They should have a good understanding of the market, trends, and customer needs.
Communication: Communication is key when working with a manufacturer. Choose a company that is responsive, transparent, and easy to communicate with. They should be able to understand your requirements and provide regular updates on your order.
Pricing: Compare the pricing of different manufacturers. Look for a company that offers competitive pricing without compromising on quality.
Capacity: Choose a manufacturer that can handle your order volume. They should have the capacity to produce the quantity of products you need within your timeline.
Sustainability: Look for manufacturers that prioritize sustainability and ethical practices. They should use eco-friendly materials, reduce waste, and treat their workers fairly.
By considering these factors, you can choose the right Vietnam clothing manufacturer that meets your needs and expectations.
10 Best Vietnam Clothing Manufacturers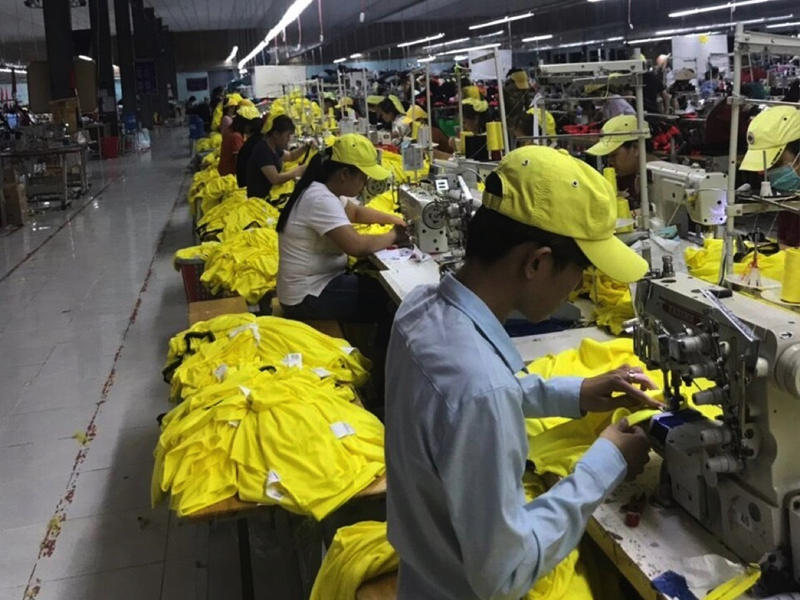 Thai Son S. P Vietnam Clothing Manufacturer
Thai Son S.P is a family-owned sewing factory in Vietnam producing ladies' jersey fashion garments and sportswear for over 30 years. They have three facilities that make casual and fashionable cut-and-sew knitted wear, equipped with 50 flat lock machines for sportswear.
They produced over 1,000,000 cloth face masks in Vietnam in 2020 and are standing by to receive orders. They are a sewing factory first and a cotton knit fabric supplier in Vietnam second. They have 15 sewing lines and 2 sample lines, with in-line and final QC that meet an AQL 1.5 standard.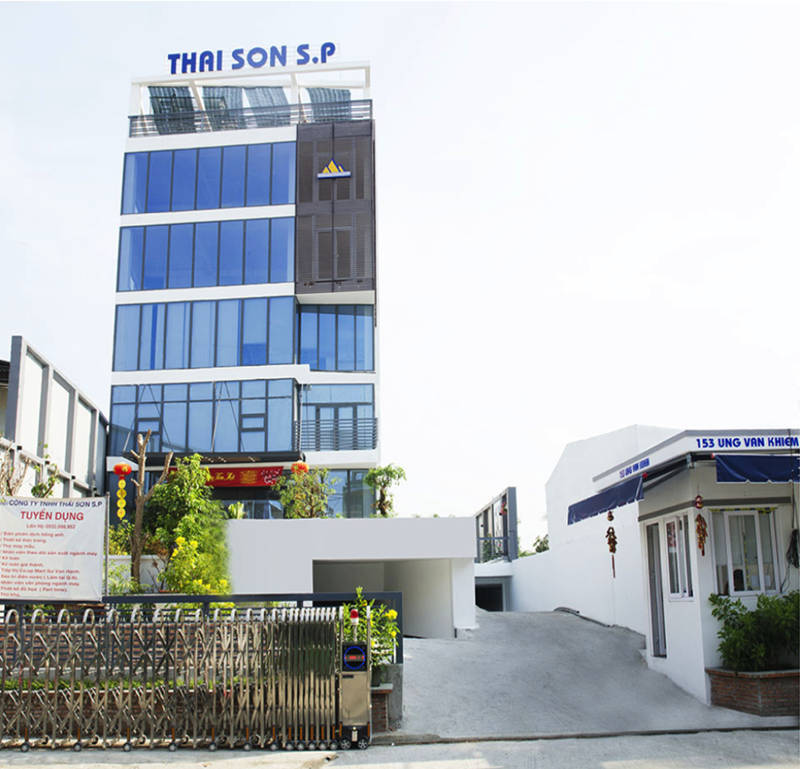 Their merchandising staff speaks English well to facilitate clear communications and reduce any delays from misunderstandings. They have a design team to help develop new styles and can source trim and accessories to bring designs to life. They can handle everything from fabric to packaging and quote prices in FOB, CIF, or DDP terms.
Their regular MOQ is 1,000 pieces per style, but they can be flexible depending on the requirements of the business and the MOQ of yarn and fabric production. They import yarns from India, Korea, and China and produce their fabric, allowing them to control price and quality and reduce lead time.
Highlights: Fabric Sourcing and Development, Trim Sourcing and Development, Accessory Sourcing and Development, 3D fitting
Check Out Thai Son S. P
March 29 Textile Joint Stock Company
March 29 Textile Joint Stock Company, now known as Textile and Garment Joint Stock Company 29/3, was established in 1976 and specialized in manufacturing and trading cotton towels and garments. They have eight factories, including five apparel, two versions, and one cotton towel factory, with a workforce of over 3,700 people.
Their main export markets include the USA, EU, and Japan, and their export turnover in 2019 reached over 62 million USD. Their annual production capacity comprises over 18 million garment products, including sportswear, medical uniforms, suits, casual pants, jackets, and nearly 500 tons of cotton towel products.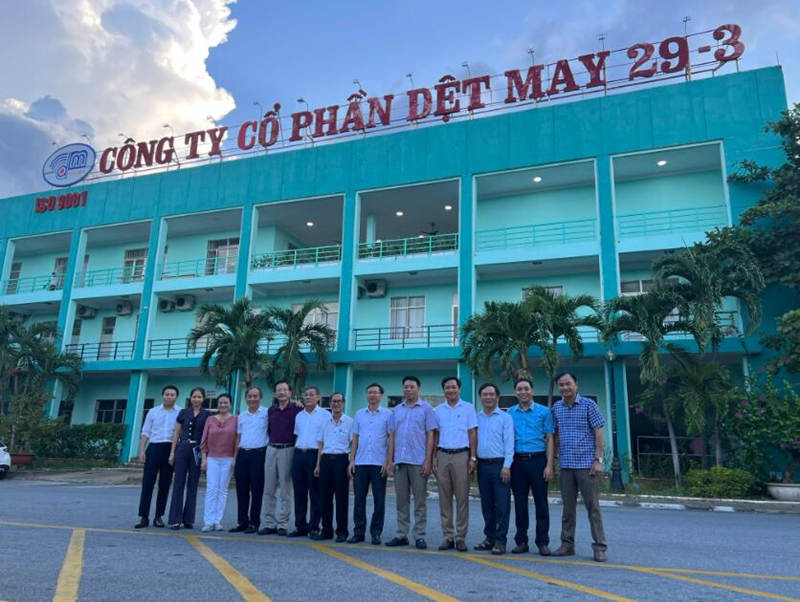 Their cotton towels are supplied to over 1,000 hotels and high-end resorts in Da Nang and neighboring provinces and cities. The company has received numerous awards and certifications, including the Third Class Independence Medal, Class I Labor Medal, Class III Victory Medal, and the Emulation Flag from the Prime Minister.
The State President and the Order of Merit Labor class III for the Company's General Director have also awarded them the First Class Labor Medal. They have won gold, silver, and bronze medals at domestic fairs and have been recognized as a "Prestigious exporter" for many years.
They have also been awarded the Top 200 Vietnam Gold Star Award and won the title of "High-quality Vietnamese goods" voted by consumers for many years. They have been certified as a "Top 100 ASEAN Famous Brands" and a "Comprehensively strong Vietnamese enterprise – Qmix 100."
Highlights: Sports clothes, Medical uniforms, Veston, Cotton towels
Check Out March 29 Textile Joint Stock Company
Thygesen Textile Group Vietnam Company
Thygesen Textile Group (TTG) is a leading textile manufacturer with its head office in Denmark and a subsidiary in Vietnam. The company was established in 1931 by Carla Soren Thygesen, who started producing underwear for women and children in a small production facility in Denmark.
Today, TTG has eight international subsidiaries involved in the textile industry, including a Vietnamese manufacturing company and a share in a German company. The company's core competencies include the development, production, and sale of knitted/space fabrics, hosiery, and finished garments.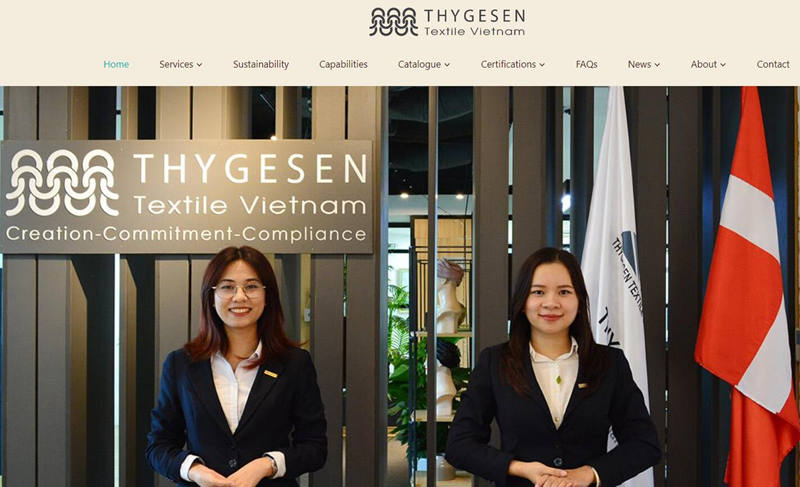 TTG employs over 1,400 people in various countries, including Denmark, Vietnam, Germany, Slovakia, Turkey, the USA, Mexico, China, Korea, and Japan. Thygesen Textile Vietnam is one of the best clothing factories in Asia, offering ODM/OEM services with strong capacity and expertise.
The company has attained multiple certifications, including ISO 9001: 2015, ISO 13485: 2016, WRAP, FDA, CE marking, GSV, OEKO-TEX 100, and SA 8000:2014. The average production lead-time is between 8 to 12 weeks, and quotations and fabric & technical solutions are provided in 3-5 days.
Highlights: Casual Fashion, Workwear, Activewear, Kidswear, Knitted Garments, Underwear, Hospital Wear & Bandage
Check Out Thygesen Textile Group (TTG) 
VIKING VIETNAM CO. LTD
Viking Vietnam is a leading garment manufacturer located in Hoc Mon, Vietnam. They specialize in high-quality waterproof outerwear, leisure, military, and workwear. With over 300 skilled personnel, they can manufacture orders of all quantities and offer a full FOB service. Their export markets include many EU countries, Scandinavia, the USA, South America, Japan, and Hong Kong.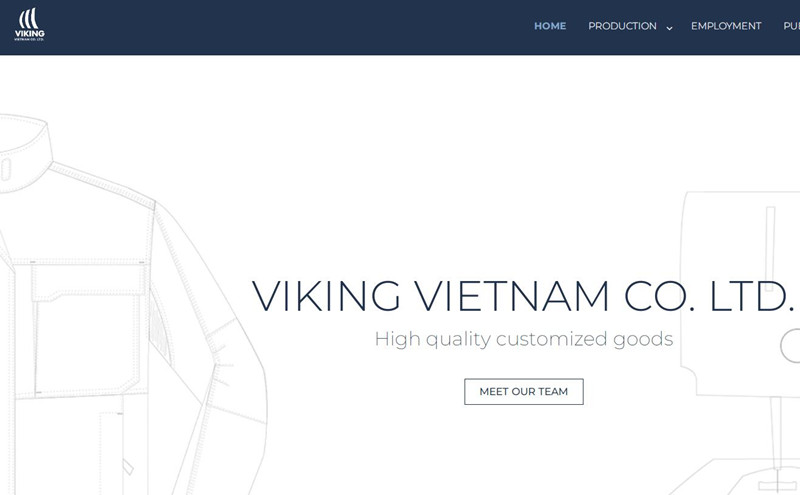 They are a Goretex Fabric licensed manufacturer of military, workwear, and consumer products and hold distribution licenses through their Viking Denmark parent company. Viking Vietnam operates Total Quality Management procedures in compliance with their registration of the ISO 9001:2015 standard and meets the exacting standards of SA8000.
They are a fully compliant partner of WL Gore and have licenses for manufacturing and distributing two and 3-layer Goretex fabrics. Viking Vietnam ensures total care for its local environment, production facilities, and employees. They welcome any independent audit of their facilities.
Highlights: Flameretardant, Hivis, Waterproof/Breathable, Waterproof Jackets, Trouser, Bib trouser, Vests, Rainwear
TAL Apparel Limited, Vietnam Clothing Manufacturer
TAL Apparel has been a global garment giant manufacturing garments for over 70 years. The company was founded by CC Lee, who moved to Hong Kong from Shanghai in 1946. TAL Apparel is the world leader in producing technologically advanced garments that combine superior styles, comfort, and functionality. The company makes shirts, blouses, knits, pants, outerwear, and suits for many famous garment brands.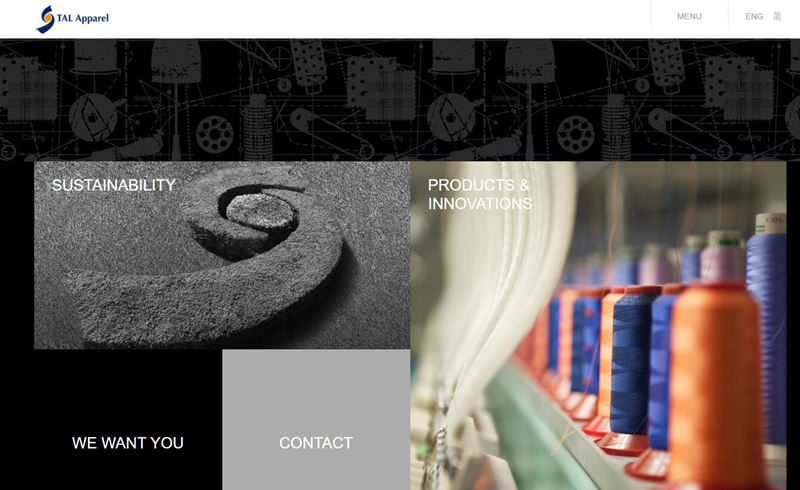 TAL Apparel has factories and offices in 7 countries and a more than 26,000-strong workforce. The company has sold over 1,000,000,000 garments since 1983, and TAL Apparel manufactures one of every six dress shirts sold in the U.S… The company is committed to continuous innovation and sustainability and embeds sustainability in its operations, supply chain, products, and services.
TAL Apparel invests in its people and gives back to the communities in which it operates. The company offers quality garment manufacturing, innovative products, and services across the apparel supply chain stages.
Highlights: Shirts, Pants, Knits, Suits and Outerwears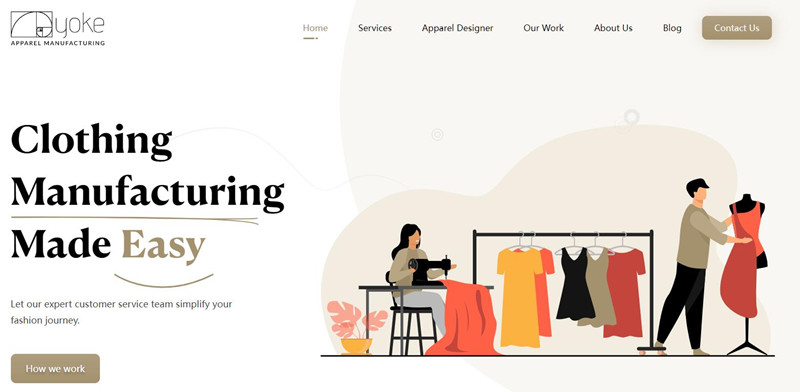 Yoke Apparel Manufacturing
Yoke Apparel Manufacturing is a social enterprise based in Đà Nẵng, Vietnam. The company aims to partner business with community development by providing employment opportunities to at-risk Vietnamese women displaced from their communities. Yoke offers full-time employment and a chance to gain a new skill in the textile industry.
The company also provides an educational program that includes learning English, financial management, health improvement, and transferable employment etiquette. Yoke equips startups with brand strategies to create a profitable and sustainable business. The company is a one-stop shop for business and fashion, connecting fashion visionaries and corporate clients to the highly skilled Vietnamese workforce.
Yoke's strict quality control procedures and lower labor costs ensure the global best deal. The company's motivation is to inspire a new generation of humanity restorers that value love. Follow their social channels to keep up with Yoke's journey and those involved.
Highlights: Fashion Design & Production Intensive, Technical & Realization Phase, flexible manufacturing solutions for brands of all sizes.
Check Out Yoke Apparel
ICM Factory Direct Vietnam Clothing Manufacturer
ICM Factory Direct is a manufacturer of logoed sporting apparel for corporate promotions. They own and manage their own factories making shirts, headwear, and custom embroidery. With years of experience in Asia, they have outstanding local knowledge and a network of excellent contacts enabling them to source the best materials at competitive prices.
ICM Factory Direct offers a range of choices for logoed sporting apparel to suit many budgets and business models. They focus on small to mid-size orders with MOQ's as low as 25 units per order. Their Classic product range consists of headwear, shirts, bags, and various accessories embroidered with the logo of the client.
They offer customized subcontracted manufacturing services for a wide range of products. From their base in Vietnam, they are able to provide exceptional quality and competitive pricing. They can manufacture for clients who demand the very highest quality in workmanship and materials.
Highlights: face mask, headwear and sports apparel
Check Out ICM Factory Direct
Fashion Garments (FGL) Vietnam Clothing Manufacturer
Fashion Garments (FGL) is a sustainable apparel manufacturer in Vietnam that was established in 1994 with 100% foreign investment. FGL has grown exponentially from a single manufacturing plant to 8 state-of-the-art factories across Vietnam, employing over 10,000 people and producing over 250 million garments annually.
FGL aims to be the most innovative, sustainable, and socially responsible apparel manufacturer in Vietnam through its unique approach to customer service, manufacturing excellence, and employee engagement. Recently, FGL received the "Quality Award" for apparel business from American Eagle Outfitters during the "Global Vendor Summit – 2021."
FGL is committed to corporate social responsibility and sustainability, integrating them into everything they do. As a member of the Hirdaramani Group, FGL has a legacy of building successful and long-lasting customer relationships. The Hirdaramani Group has manufacturing operations in Sri Lanka and Bangladesh, with sourcing offices in Vietnam, China, and Hong Kong.
Highlights: Garments Manufacturing, Sourcing and Development
Check Out Fashion Garments (FGL)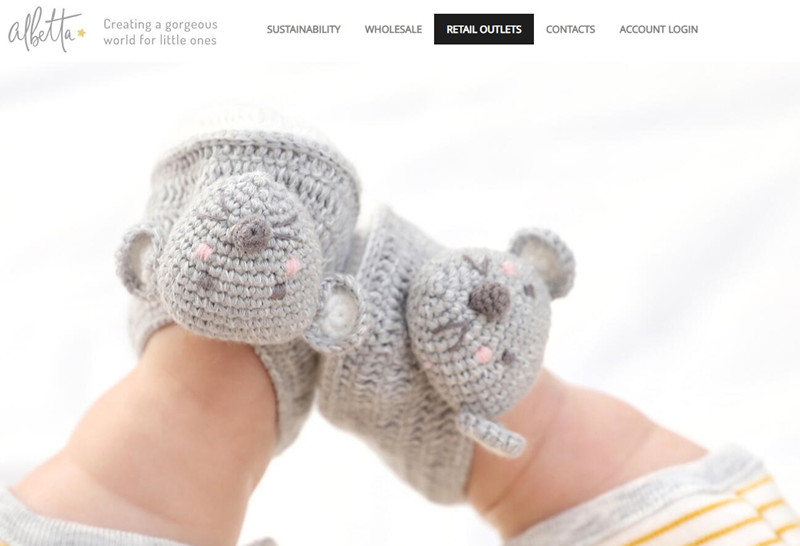 Albetta Vietnam Clothing Manufacturer
Albetta is a company that produces garments and toys with a focus on ethical and sustainable practices. They provide their staff with good wages, benefits, medical insurance, and a pension plan. The company complies with the principles of the Ethical Trade Initiative (ETI) and undergoes regular audits to ensure they meet the standards set by the International Labour Organisation.
Albetta uses high-quality fabrics, thread, and accessories that are free from harmful chemicals and undergo wash and colour fastness tests. All their toys are CE certified, meeting strict European standards on health, safety, and the environment. The company has schemes in place to re-use and recycle all their waste fabric, and any excess garments are donated to charities or given to their employees.
Albetta aims to reduce the environmental impact of the garment industry by extending the life of their garments and using sustainable farming practices.
Highlights: design and manufacturing services for a range of own label garments, toys and shoes
Check Out Albetta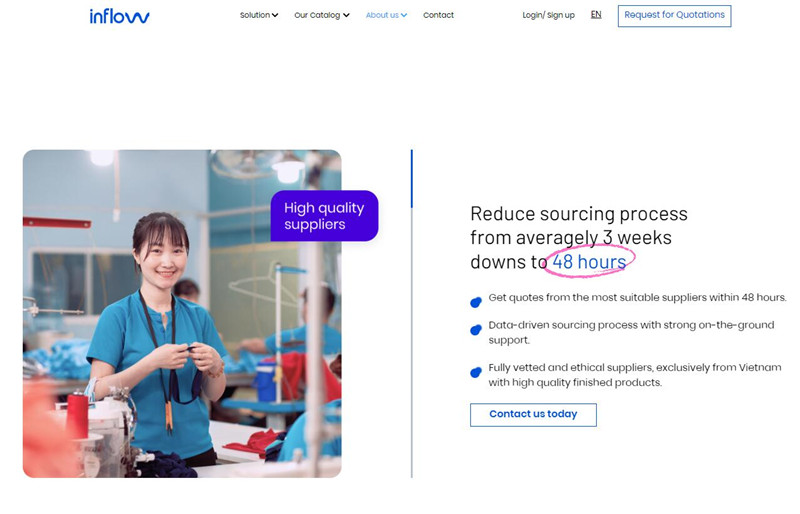 Inflow Vietnam Clothing Sourcing
Inflow is Vietnam's first supply chain and manufacturing platform for fashion brands. They offer a wide network of suppliers, an effective supply chain management system, and secured payment options to help small and medium brands easily source, track, and manage their production.
Inflow's partner suppliers are committed to ethical and sustainable production practices, and they are always in search of the best sustainable raw materials, dyes, and packaging for their clients' brands. Inflow is not competing on cost, but good quality, and they commit to paying fair production costs to their partner manufacturers to contribute to their sustainable and ethical supply chain.
Inflow's mission is to empower entrepreneurs to grow their brands globally by making the manufacturer process accessible, transparent, and effective on their tech-enabled platform. They prioritize the environment by establishing a strong commitment to sustainable and responsible activities.
Inflow is committed to quality in everything they do and constantly analyzes customer insights to apply technology to solve problems for their clients at speed.
Highlights: A supply chain and manufacturing platform for fashion brands
Check Out Inflow
FAQ About Vietnam Clothing Manufacturer
What types of clothing does the Vietnam Clothing Manufacturers produce?
Vietnam produces a wide range of clothing, including:
T-shirts
Jeans
Dresses
Skirts
Jackets
Sportswear
Swimwear
Underwear
Suits
Uniforms
Hats
Scarves
Gloves
Can the Vietnam Clothing Manufacturers produce custom designs?
Yes, most Vietnam clothing manufacturers offer custom design services. They can work with clients to create unique designs and produce them in bulk quantities. However, it is important to communicate your specific requirements and expectations clearly to ensure that the final product meets your needs.
Additionally, some manufacturers may have minimum order quantities or additional fees for custom designs, so it is important to clarify these details before placing an order.
What is the production capacity of the Vietnam Clothing Manufacturers?
The production capacity of Vietnam clothing manufacturers can vary depending on the size and capabilities of the factory. Some smaller factories may have a production capacity of a few hundred pieces per month, while larger factories can produce tens of thousands of pieces per month.
The production capacity can also depend on the type of garment being produced, as some garments may require more time and resources to manufacture than others. It is important to discuss production capacity with the manufacturer before placing an order to ensure that they can meet your production needs.
Does the Vietnam Clothing Manufacturer provide fabric sourcing services?
Yes, many Vietnam clothing manufacturers provide fabric sourcing services. They have established relationships with fabric suppliers and can help clients source the right fabrics for their garments. This can be especially helpful for clients who are not familiar with the local fabric market or who are looking for specific types of fabrics.
The manufacturer can provide fabric samples and help clients choose the best fabrics for their designs. However, it is important to note that some manufacturers may charge additional fees for fabric sourcing services, so it is important to clarify these details before placing an order.
What is the quality control process of the Vietnam Clothing Manufacturer?
The quality control process of Vietnam clothing manufacturers can vary depending on the factory, but generally, it involves several steps to ensure that the final product meets the client's specifications and quality standards. Here are some common steps in the quality control process:
Fabric inspection: The fabric is inspected for defects, color consistency, and other quality issues before it is used in production.
Pre-production sample: A sample garment is made to ensure that the design, fit, and quality meet the client's requirements.
In-process inspection: The production process is monitored to ensure that the garments are being made according to the approved sample and quality standards.
Final inspection: The finished garments are inspected for defects, sizing, and other quality issues before they are shipped to the client.
Packaging and shipping: The garments are carefully packed and shipped to the client.
Some manufacturers may also have additional quality control measures, such as third-party inspections or testing for specific quality standards. It is important to discuss the quality control process with the manufacturer before placing an order to ensure that they can meet your quality requirements.
What certifications and awards has the Vietnam Clothing Manufacturer received?
Many Vietnam clothing manufacturers strive to obtain certifications and awards to demonstrate their commitment to quality, sustainability, and ethical practices. Some common certifications and awards that clothing manufacturers may pursue include:
ISO 9001: This certification demonstrates that the manufacturer has a quality management system in place to ensure consistent quality in their products and services.
ISO 14001: This certification demonstrates that the manufacturer has an environmental management system in place to minimize their environmental impact.
Oeko-Tex Standard 100: This certification demonstrates that the manufacturer's products have been tested for harmful substances and are safe for human use.
WRAP (Worldwide Responsible Accredited Production): This certification demonstrates that the manufacturer is committed to ethical and responsible manufacturing practices.
Fair Trade Certification: This certification demonstrates that the manufacturer is committed to fair labor practices and paying fair wages to their workers.
It is important to research and verify the certifications and awards of a specific manufacturer before placing an order to ensure that they meet your requirements and standards.