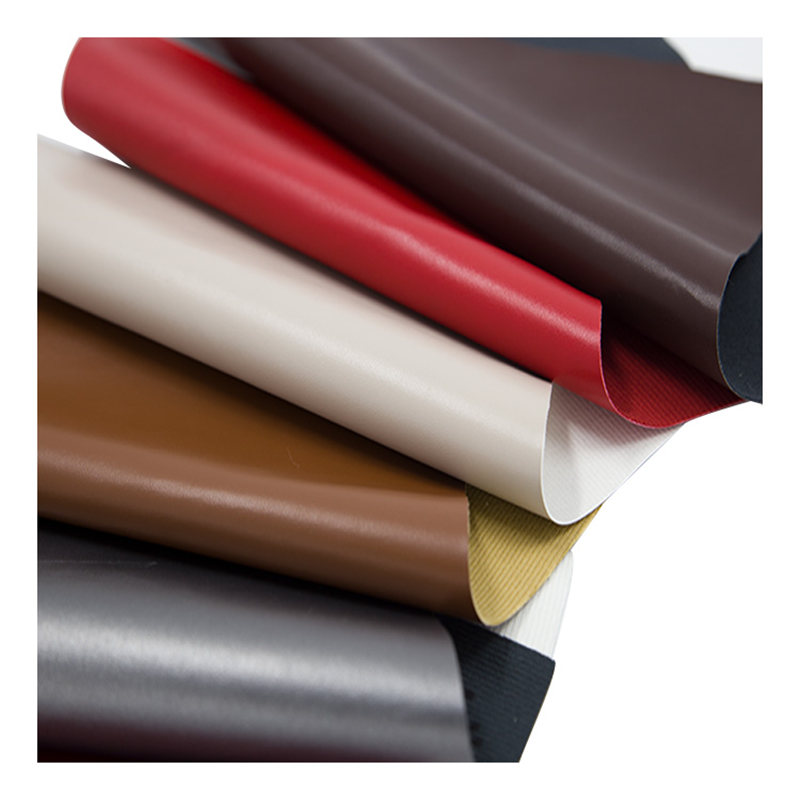 Top Faux Leather Manufacturers
Faux leather is a great alternative to real leather and can be used in a variety of applications. It provides the look and feel of leather without the high price tag that comes with genuine leather products. With so many faux leather manufacturers on the market today, it can be hard to decide which one is right for you. In this article, we will discuss the best faux leather manufacturers in terms of quality, affordability, selection, customer service, and more.
Top Faux Leather Manufacturers & Suppliers
The Mitchell Group, established in 2004, is a primary global converter of coated fabrics for upholstery markets. They offer a wide range of faux leather products for commercial and residential use, including Sta-Kleen Polyurethane and Performance Fabric, ReCast, Grand Slam, The Mitchell Collection, and NuLeather.
Their products are rigorously tested for quality and technical engineering before introduction to the market. The company's corporate offices are located in Niles, IL with a distribution center and customer service center in Pontotoc, MS, and a Shanghai trading company that manages exports and quality control.
The Mitchell Group takes pride in building long-term partnerships with customers in various target markets through internal house account specialists and independent territory and market specialists.
Brentano Fabrics , led by Iris Wang, is an internationally recognized source for fabrics and wallcoverings in the residential, hospitality, and commercial industries. Their range includes vegan leathers, indoor/outdoor options, stain-resistant finishes, and eco-friendly textiles.
Brentano's commitment to beauty and performance means constant innovation and evaluation of fibers, weave structures, and colors. With over 30 years in the industry, they hire the most skilled design professionals and provide ongoing training and exceptional benefits. They are committed to animal and environmentally friendly products, exemplified by their development of vegan/faux leathers.
Brentano also has a policy and commitment to equal opportunity employment. Their visually rich collection features a stunning mural centerpiece, Haiku, inspired by their textile counterpart Utopia.
NUPELLE® is a company that specializes in producing brand new, exclusive leather alternatives that are 100% toxin-free, good for the environment, and safe for human bodies. They prioritize sustainability and compliance with regulations such as PETA, GRS, and REACH.
NUPELLE® offers a variety of vegan leathers, including eco-friendly polyurethane and innovative sustainable options made from unconventional raw materials such as pineapple leaves, fruit wastes, industrial scraps, and recycled plastic.
NUPELLE® is committed to constantly researching and pursuing better solutions for sustainability. They also collaborate with designers to release related collections and become a platform for gestating design in Taiwan.
Recyc Leather is a green innovative company that produces eco-friendly products made from sustainable materials through smart recycling of natural leather fibers from traceable pre-consumer leather wastage. The result is a highly durable and lighter product that retains the traditional appearance and feel of genuine leather.
Recyc Leather offers a green alternative to genuine leather from both a sustainable and economical aspect. Their finished products cater to global brands, product designers, and labels looking for a new sustainable material with unbeatable design and color options.
Founder Aron Yu's 10 years of experience in designing and manufacturing leather products allowed him to formulate a vastly improved recycled leather product that was stronger and softer. Previously not common, it is now acceptable to label products as "recycled leather" due to their smart recycling system and certified recycling process.
Recyc Leather aims to expand its production lines and work with companies across different industries to meet the increasing demand for ethical, green, and recycled products.
Yarwood is a leading UK-based leather supplier that offers a wide range of faux and real leather fabrics in various finishes and colors, suitable for both commercial and residential projects. With one of the largest collections of upholstery leather certified to Crib5 and BS7176, they specialize in bespoke style, finishes, and applications, including bespoke color matching services.
Yarwood's leather products meet the high standards of the automotive industry, making them a choice supplier for various car companies. Their leather ranges are used extensively across bars, restaurants, hotels, workspaces, and other industries.
Yarwood also produces complementary fabrics to simplify and speed up the process of selecting fabrics that work well with their leather and faux ranges. They work closely with designers, specifiers, and architects to help choose the perfect leather from their ranges for their project, offering next-day delivery service on samples and orders.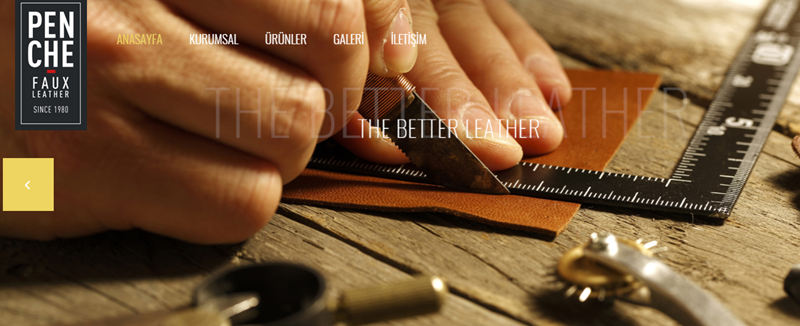 Penche is a leading manufacturer of PU and PVC-based faux leather in Turkey with over 35 years of experience. Their 12,000 sqm factory in Istanbul produces artificial leather for a wide range of sectors including industrial, residential, decorative, contract, and fashion.
With extensive facilities and an in-house R&D lab, Penche can tailor the highest quality, planet-friendly, and durable products to meet client specifications. They have built a strong and reliable supply chain and maintain the latest technologies and trends through trend forecasting and continuous research and development.
Penche values original ideas and places equal importance on high-design and high-performance materials.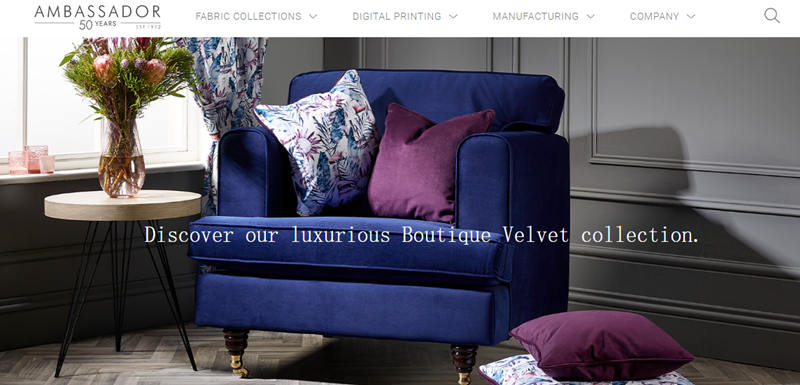 Ambassador Textiles began as a family-run business selling fabric on a market stall 50 years ago, but has since grown to occupy a purpose-built 18000 sq. ft warehouse. They supply a diverse range of fabrics for various markets including manufacturing, upholstery, pet, nursery, and digital print. Their fabrics range from Fleece and Faux Fur to Velvet and Vinyl, with color palettes ranging from traditional to bright and bold.
Ambassador Textiles prides itself on consistently sourcing quality fabrics at affordable prices, and their experienced fabric buyers and managers constantly check for quality and value for money. They offer a wide range of Faux Leathers and vinyl collections that meet British standards, including non-FR options.
They keep the manufacturing of their exclusive range of soft-furnishings local and are actively sourcing new ranges of eco-friendly and recycled fabrics. The company's purpose-built premises maximize efficiency, enabling a fast turnaround on orders. The experienced team of well-trained staff provides quick and efficient order processing and advice to customers.
Altfield London is a premier curatorial distributor of high-end Textiles, Wallcoverings, and Leather products from around the world. In addition to distributing established brands such as Armani/Casa, Brentano, and Glant, Altfield also produces its own collections of Fabric, Wallcovering, Leather & Faux Leather that complement the brands they represent.
Their lines are designed for high-end residential and commercial interiors, providing the perfect balance between beauty and performance. The company has evolved since its inception in 1993, adapting to the growing demand for high-quality products and craftsmanship, and has become a leading design house for weaves, textures, and innovative wallcoverings.
Altfield services clients ranging from superyachts, top restaurants and hotels, high streets, and boutique shops to luxurious homes. They showcase their brands, including 18 other designers, such as Elizabeth Dow, Maya Romanoff, and Weitzner, in their Design Centre Chelsea Harbour showroom.
Bolt Threads is a material solutions company seeking to create sustainable alternatives for the fashion industry. They have developed Mylo™, a leather alternative made from mycelium, which offers the same luxurious feel and aesthetic as traditional leather but without the environmental impact of livestock farming.
Bolt Threads uses Green Chemistry principles to transform mycelial networks into soft, earthy biomaterial, which is then processed by an LWG gold-rated tannery. The company has offices in California and the Netherlands and collaborates with world-class brands to meet the highest aesthetic and performance standards.
Innovatex Sdn Bhd is a leading distributor of faux leather and fabric in Malaysia. Their brand, INNOVA, represents quality, reliability, and trendsetting products.
With over 30 years of experience, they provide customized solutions for their clients in various sectors, including interior design, furniture, automotive, marine, bedding, and healthcare. INNOVA focuses on innovation, constantly expanding their product range to meet the changing needs of the industry.
The company's export-quality materials undergo rigorous testing and are customizable with features such as fire resistance, UV protection, and antibacterial properties. INNOVA is dedicated to being a design partner, providing top-notch service, technical expertise, and high-quality covering materials to make creative ideas more beautiful, comfortable, and durable.
FAQ About Faux Leather
What is faux leather?
Faux leather, also known as synthetic leather or vegan leather, is a man-made material that mimics the look and feel of genuine leather. It is usually made by layering a fabric base with a polyurethane (PU) or polyvinyl chloride (PVC) coating to give it a leather-like texture and appearance.
Faux leather can also be made from other materials such as recycled plastic, cork, and mushrooms. It is often used as a more affordable and animal-friendly alternative to real leather in various applications such as upholstery, clothing, and accessories.
How is faux leather made?
Faux leather is typically made by layering a fabric base with polyurethane (PU) or polyvinyl chloride (PVC) coating. The process generally involves the following steps:
A fabric backing material, such as polyester, cotton or nylon, is selected as the base for the faux leather.
The fabric is coated with a layer of liquid polymer, usually PU or PVC, to create the leather-like texture and appearance.
The polymer-coated fabric is then treated with various chemicals, dyes, and finishes to enhance its durability, color, and other properties.
Once the finishing process is complete, the faux leather can be cut and sewn into various shapes and sizes for use in different applications.
Other methods of making faux leather include using recycled plastic, cork, and even mushrooms. These materials are processed into a fabric-like material and then coated with a polymer layer to create the leather-like texture and appearance.
What are the benefits of using faux leather?
There are several benefits of using faux leather, including:
Animal-friendly: Faux leather is an animal-free alternative to genuine leather, making it a more ethical choice for those concerned about animal welfare.
Affordable: Faux leather is generally less expensive than genuine leather, making it a more budget-friendly option.
Durable: Faux leather can be very durable and long-lasting, especially when compared to some types of genuine leather which may require more maintenance.
Low maintenance: Faux leather is typically easier to care for than genuine leather, which is usually water-resistant and can be cleaned with a damp cloth.
Wide variety: Faux leather comes in a wide range of colors and textures, giving consumers many options.
Environmentally friendly: Some types of faux leather are made from recycled materials or natural fibers, making them a more eco-friendly option.
Consistency: Unlike genuine leather, faux leather has a more consistent texture and appearance, making it a good option for those who prefer uniformity in their products.
Is faux leather eco-friendly?
Faux leather can be eco-friendly, depending on the material and manufacturing process. Some types of faux leather are made from recycled materials or natural fibers, such as cork or mushroom, which can make them more environmentally friendly than genuine leather.
Additionally, the production of faux leather typically requires less water and energy compared to the production of genuine leather. However, some types of faux leather are made from materials like polyurethane (PU) or polyvinyl chloride (PVC), which can harm the environment during the production phase and when disposed of. Researching the type of faux leather is essential to determine its environmental impact.
How does faux leather compare to real leather's durability and quality?
Faux leather can be a durable and high-quality material, but it typically does not match the longevity and quality of genuine leather.
Genuine leather is a natural material that has been used for centuries and is known for its strength, durability, and aging properties. Real leather can become softer and more supple with time, while faux leather may begin to crack or peel over time.
Faux leather is generally water-resistant and easier to clean than real leather, but it may not hold up as well to extreme heat or cold. Regarding quality, genuine leather has a more luxurious look and feel, while faux leather can appear more synthetic.
However, there are many different types and grades of genuine and faux leather, so it's important to consider individual products carefully before making a purchase decision.