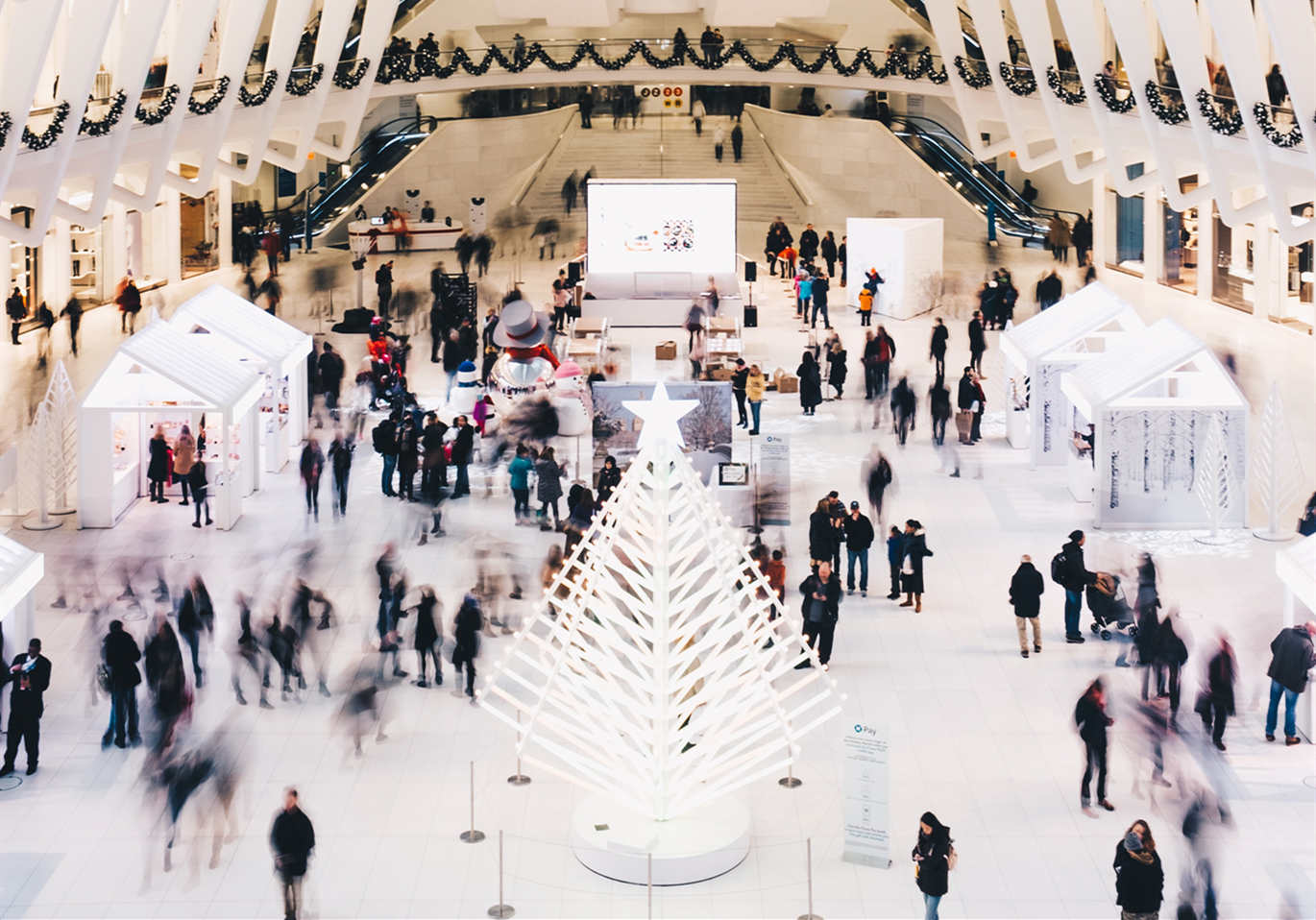 2022 The Best 70 Exhibition Design Companies
Are you looking for best exhibition design companies for your next trade show and event planning? Exhibition design companies specialize in offering first-hand museum exhibit design and entertainment services. They offer high-end solutions for exhibits and events.
At Noya, we are a premier promotional product supplier, our experts design branding products that may be used to market your business during trade shows. Such as bulk wholesale sunglasses, custom printed logo t shirts and promotional gifts etc.
In this article, we will list the best exhibition designs companies that will offer customized exhibits that will promote your business to the next level.
The Ultimate Guide To Promotional Products for Your Exhibition
1. Pro Exhibits Design Company
Located in California USA, ProExhibits is a global producer of experiential events, exhibits, and architectural environments.
They have more than 30 years of experience. It has lent a hand to a couple of clients in maximizing their tradeshow and exhibition interior design.
They have been creating events, exhibits, trade shows and displays. If you are ready to outshine your competitors, they are ready to execute. In addition, they offer a permanent installation that increases conversion rates from clients to customers.
Source: https://www.proexhibits.com/
2. Formula D Exhibition Design Company
Formula D is a renowned company with immense experience in exhibits and designs using edge media technology.
They have offered exhibition hall design services to its clients for the last 15 years across the globe, such as museums, science centres, corporate visitor centres and brand lands.
The team has diverse expertise in exhibition space design in their work. They design holistically by looking at every aspect, from content development to detailed and interactive exhibit designs.
Source: https://www.formula-d.com/
3. Alexis Exhibits Design Company
Located in Ohio USA, Alexis Exhibits is an industry leader in custom trade show displays and exhibits. They design, manage and produce container booth designs for all clients worldwide.
Alexis Exhibits combines strategic creativity, thoughts, experience, and passion for delivering high quality and the best trade shows exhibits they can offer.
They offer a fantastic job coupled with incredible craftsmanship for the booths; this is the most preferred company when looking for a world-class trade show exhibit.
Source: https://alexisexhibits.com/
4. Genesis Exhibits Design Firm
Genesis Exhibits is a premier hybrid /in-person/virtual/ event marketing company. They provide a wide range of exhibits, displays, and 3d stall designs.
They include virtual event solutions, customized islands, modular booth rentals, portables hybrid, and digital alternatives. Genesis Exhibits has an office based in New York and San Francisco, serving its clients across the globe.
Source: https://exhibitsbygenesis.com/
5. Condit Exhibits Design Firm
Located in Denver, Colorado USA, Condit has been a Colorado company for over 75 years. In 2019, Condit expanded its exhibit design presence even further with the acquisition of Exhibit Source, Inc. Together, Condit and ESi have more than 110 years of combined experience in the trade show industry.
They specialize in the creation of custom event and trade show exhibits, museum exhibit design and booths, and built structures that are used by their clients around the globe. They thrive in creating and exceeding customer satisfaction experience and beyond.
The team thinks smarter and dreams big as they come up with wild ideas that will make your dream event and trade show a success.
Source: https://condit.com/
6. Catalyst Exhibits Design Company
Located in Pleasant Prairie, WI 53158 USA, Catalyst's mission is to be the most client-centric, design-infused tradeshow exhibit company.
As a global, full-service provider of custom tradeshow exhibits, design-driven rental solutions, and all supporting services, Catalyst Exhibits has contributed to the success of hundreds of clients at tens of thousands of tradeshows.
Just as catalysts intensify and accelerate chemical reactions, they do the same when it comes to your events, trade shows, exhibits and they intensify your brand.
Their account and program department offer interactive exhibition design as they take in every detail for all the services they offer; in addition, they have an online portal that manages portables and selection of marketing services.
Source: http://catalystexhibits.com/
7. Image Design and Communications
Image Design and Communications, Inc was founded in 1999 as a leading provider of Trade Show Exhibits.
With over 40 years of combined talent in the exhibit industry, Image Design is positioned to offer you the full service capabilities – Custom Trade Show Display Design, Graphic Production, Turnkey Show Services, and Rentals.
They are a leading company in this industry. It offers a wide range of trade show exhibits designs at affordable prices.
Source: https://imagedesigncom.com/
8. Insta Group
At Insta Group, they empower brands by using various curatorial designs for exhibition stalls designs and portable displays for product launches and events. They have over 10 years of experience that they have come up with stall designs and brand activation.
If you are looking forward to having an exhibition, they can lend a hand in the creation of a new concept for your exhibition.
Source: https://www.insta-group.com/
9. Marketing Genome Trade Show Exhibits
Marketing Genome is an award-winning trade show Company with its offices based in New Jersey and California. They build high-quality displays, trade show exhibits, and events that connect with your clients. Recently, it was recognized as the fastest-growing company and top 50 Exhibit Company in the US by INC 5000. They have continued to expand and serve the US client and worldwide at large.
Source: https://marketinggenome.com/
10. Booth Pop Exhibits Design Company
Based in Southern California USA, Booth Pop is a branch of Fantastic Displays Inc., created specifically to work with trade show exhibitors.
At Booth Pop, they are always searching for ways to improve their products and services. They enjoy connecting with clients as they are ready to hear their feedback. They take pride in offering a diverse and affordable exhibit stand that displays in the market. Whether you need vinyl, fabric, freestanding or retractable, they provide the best services solutions.
Source: https://www.boothpop.com/
11. MOD displays Exhibition design Service
MOD displays was launched back in 2007. Its core beliefs is that offering trade shows, exhibition banner design displays must be easy.
They curate a wide range of exhibits, signs, displays, booths, tents, and other accessories that offer high-quality standards that ensure that you get durable products that are used in your business events and trade shows. They have a friendly team of experts that are available for consultation.
Source: https://www.moddisplays.com/
12. Iconic Displays Exhibits Agency
The trade show display experts at Iconic Displays have been helping customers for more than 20 years.
You can get the best outcome for your next tradeshow with a high-end booth created by iconic displays. Whether you want to grow your client base or launch new products, build your brands.
Their booths display and exhibit rentals will definitely convey the desired message. Their team offers great work when it comes to planning, design, and implementation. They are a credible and reliable team.
Source: https://www.iconicdisplays.com/
13. Radon Exhibitions Firm
RADON is a leading exhibition stand design company in Poland Europe. They has experience of more than 16 years in the exhibition stand industry and have a long list of satisfied clientele.
They offer high-end and high-quality, world-class exhibition stands, modular exhibition stand, double decker exhibition stand & pavilion exhibition stands that help to showcase your brand. They ensure that they make your brand the most appreciated and talked about in the town during the tradeshow or event.
They specialize in the creation of exhibition designs. It also has several years of experience in the customization of stall designs and fabrication.
Source: https://www.radonexhibitions.pl/
14. Curatorial Exhibitions Design Service
Curatorial is based in California USA, dedicated to creating, preserving, and connecting their craftsmanship with clients worldwide.
For over 33 years that they have been in the industry curatorial, they have offered high tech fine art services to exhibitions, advertisements to various museums, artists' collectors' , galleries, and individual clients.
Curatorial strives to solve all impediments that may occur from art creating, display, logistics, shipping exhibition programming, and Management.
Source: https://curatorial.com/
15. Museum Exhibition Design Company
This is a UK-based company that is involved in design studio and museum exhibition designs. They focus on gallery projects and museum exhibitions for temporary, traveling, and permanent exhibitions.
They have a dedicated team that strives to deliver top-notch design solutions that are aesthetically pleasing. They are also involved in creating large projects in addition to exceeding clients' satisfaction.
Source: https://www.madesignstudios.co.uk/
16. Brandi Projects Exhibition Design studio
Brandi Projects is an exhibit design, display, and fabrication firm, located in Brisbane, Queensland. They create engaging and remarkable experiences across Australia.
In addition, they provide the full planning you require to turn your ideas into reality.
Brandi Projects offer comprehensive solutions for exhibition center design, receptions, foyers, interactive and interpretive displays, trade show displays, and themed spaces.
Source: https://www.brandiprojects.com.au/
17. Reich&Petch Exhibition Design Company
Reich&Petch is a global multidisciplinary design company founded in 1987. Their work influences the way people learn, interrelate, experience, and eventually recognize the world around them.
Through their open and cooperative process, they make content available through outstanding design. Reich&Petch turn ideas into appealing environments and convert openings into results. They are a company of thinkers, designers, and makers who create all projects regardless of their size.
Source: https://www.designrp.com/
18. Exhibit Solutions Inc
Founded in 1989 based in Canada,Exhibit Solutions Inc is designer and builder of exhibits for trade shows and events.
In addition to providing the solutions you expect from a full-service exhibit house, Exhibit Solutions Inc offers the customer service and experience you would expect from a boutique firm.
The company was founded on the values of providing quality products and unique customer service. They extremely value the relationships with their customers, and they handle every challenge to guarantee a smooth and successful event.
Exhibit Solutions' entrepreneurial spirit and commitment to high-quality products and services continue to be an important part of their business.
Source: https://www.exhibit-solutions.com/
19. GSM Project
GSM Project is a multidisciplinary design and production company Founded in 1958, with offices in Dubai, Montreal, and Singapore.
They work together with associates across various industries, including science centers, real estate developers, and brands, to create memorable visitor experiences.
GSM Project Strives to deliver enhanced solutions to meet the increasing needs in exhibition projects.
Source: https://gsmproject.com/
20. Rmg Group Exhibition Design Company
Located in Mississauga, Ontario Canada, Rmg Group is a full-service marketing agency, fully equipped to create comprehensive, 360 degree solutions, all under one roof, or support individual tactics as necessary.
With more than 25 years of experience in museum display design, their success is rooted in their passion and driven by the yearning to create an inspiring experience.
Their operation includes exhibition pavilion design, design and branding, exhibit asset management, marketing strategy, and many more. As a full-service company, the Rmg Group is all set to create comprehensive services from concept to implementation.
Source: https://rmggroup.ca/
21. ATELIER BRÜCKNER
Based in Stuttgart | Germany, ATELIER BRÜCKNER comprehends and designs narrative style and spaces for exhibitions, brands, museums, and trade fairs. From messages and content, they create amazing ideas and produce unforgettable concepts that set global standards.
They are proud to have 200 national as well as international awards.
ATELIER BRÜCKNER works with a team that takes each project with creativity and commitment.
Source: https://www.atelier-brueckner.com/
22. Jackrouse (JRA)
Jack Rouse is an attraction design company that delights the senses and kindles joy. Customers trust them to create memorable experiences for brand attractions, museums, theme parks, and leisure destinations all over the world.
Documented as one of the leading attraction design firms in the world, Jackrouse has organized, designed, and created over 100 experiences for global audiences.
Source: https://www.jackrouse.com/
23. Cinnabar Exhibition Design Company
Cinnabar offers exhibition wall design, production, and development. They focus on interpretative planning, information delivery systems, specialty fabrication, and content preparation.
They are inventors at incorporating sustainability considerations in every aspect of projects. They believe teamwork is at the heart of the creation process. Cinnabar has been at the front position in the production and creation of award-winning exhibitions.
Source: https://cinnabar.com/
24. Dutch Invertuals Exhibition Design Company
Based in Netherlands, Dutch Invertuals is a team of professionals who work with a global network of more than eighty talented and enthusiastic designers.
They work on various projects for customers in the fields of exhibition, product design, and interior while initiating their own exhibitions as well.
Dutch Invertuals work together to create an exhibit that meets your requirements and surpass your expectations.
Source: https://www.dutchinvertuals.nl/
25. Design Clarity Exhibition Design Company
Based in London United Kingdom and Darlinghurst NSW Australia, Design Clarity is a global creative agency. Design Clarity offers innovative interior design solutions for your space – retail, food, hospitality workplace, brand identity and graphics.
Design Clarity uses human-centered thinking to apprehend and test insights. They approach every project in a unique way and work to understand your arrangement, requirements, team behavior, and your personal needs.
They design spaces resulting in experiences that unite customers with your brand. Design Clarity work with you to come up with a design that fits your digital and physical retail strategy.
Source: https://designclarity.net/
26. Exhibitus
Located in Atlanta, Chicago and New York, Exhibitus is the leading trade show booth design company in USA. Exhibitus creates an incredible experience that wins your audience. They do their best for excellence with all custom environments that they design and build.
Whether it is branded interiors, trade shows, events, outdoor exhibition design, or digital experiences, they have got you covered. Just bring your ideas to Exhibitus's designers and master engineers, your success, their passion.
Source: https://exhibitus.com/
27. Deckel & Money Penny
The Deckel & Money Penny is a committed team that delivers face-to-face as well as effective experiences resulting in measurable results.
Since 1964 they have been improving ways to make brands create long-lasting impressions.
Their services exceed customer's expectations with every engagement. What they do is what keeps their customers coming back. Deckel & Moneypenny is an experience maker.
Source: https://deckelmoneypenny.com/
28. Astound group Exhibition Design Company
Astound group creates amazing events and exhibits for the most inspirational brands in the world. They create programs, events, and environments that engage attendees in their customers' brands.
They solve difficult hitches in design and construction, particularly with complex geometry and materials.
Astound groups create unforgettable moments which connect several of the leading sports brands in the world with their enthusiasts.
Source: https://www.astoundgroup.com/
29. World Class Graphics
They specialize in helping businesses to showcase their brand awareness through trade shows, corporate events, and car graphics.
They have been in service for more than 30 years; it has created innovative high-end trade shows, displays. They have a highly experienced workforce that guides you through the process with the goal of communicating your business brand.
Source: https://worldclassdisplays.com/
30. EmagiKits Exhibition Design Company
They have innovative and patented technology that transforms commercial workspace construction. Thereby, they can create a seamlessly high-quality, affordable work structure that is used for retail events without major disruptions.
They are made of high-quality materials that include interlocking blocks and fiberboard panels. EmagiKits art exhibition poster design structures are sustainable, durable, easy to ship, move, build, and store.
Source: https://emagispace.com/
The Remaining 40 Best Exhibition Design Companies are Listed Below
| | | |
| --- | --- | --- |
| Company Name | Services | Location |
| Origin Studios | Exhibition & Experience Design | Ottawa, Canada |
| Bouw Design Agency | Museum Exhibits and Brand Development | Ottawa, Canada |
| HOLMAN | Museum And Cultural Exhibits, Trade Show | Ottawa, Canada |
| ExpoSystems | Booth and Exhibits Design | Toronto, Canada |
| Exhibit Solutions Inc | Designers and builders of exhibits | Ontario, Canada |
| Double Dare Design | Exhibition Design | BC, Canada |
| Haley Sharpe Design | Experience Design and Planning Agency | Canada, UK, UAE |
| AldrichPears Associates | Interpretive Planning and Exhibit Design | Vancouver& Dartmouth, CA |
| Blue Rhino Design | Design, Development and Fabrication of Exhibits | Ontario, Canada |
| Radiant Exhibits | Exhibits & Trade Show Booth Design Displays | Ontario, Canada |
| GES | Turnkey Exhibit Systems, Booth and Stand Design | Canada, USA, UK, UAE |
| Salient Design & Exhibits Inc | Custom Trade Show Booths | Ontario, Canada |
| Pacific Group Displays | Design and Fabrication of Custom Exhibits | Calgary, Canada |
| Exhibit Studio Ltd | Designing, Printing, and Fabrication for Events | Alberta, Canada |
| Westwind Design Group | Custom Displays & Interactive Exhibits | Calgary, Canada |
| Skyline Exhibits | Custom Modular Exhibits | USA, Canada, Australia |
| Exhibition Co | Design and Build Exhibition Stands and Booth | New South Wales, Australia |
| Lightwell  | Make Digital Installations for Exhibitions | New South Wales, Australia |
| Freeman Ryan Design | Exhibition Design, Graphic Design | New South Wales, Australia |
| Thylacine Design | Design/Make Exhibitions and Cultural Projects | New South Wales, Australia |
| Brandi Projects | Display and Exhibit Design and Fabrication |  Queensland, Australia |
| UCON Exhibitions |  Custom Exhibition Stands – Design & Build | New South Wales, Australia |
| Colab Design Group | Designing, Creating and Building Exhibition + Event | New South Wales, Australia |
| Arterial Design | Interpretive Design & Experience for Exhibitions | Melbourne, Australia |
| Impact Displays | Exhibition Design and Custom Trade Displays | New Zealand, Australia |
| Barrett Exhibition Group | Designing & Manufacturing Displays for Exhibitions | Western Australia |
| DesignBUILD Expo | Design, Building, and Construction for Exhibitions | Melbourne, Victoria |
| Expo Centric | Full-Service Experiential Agency | New South Wales, Australia |
| The Exhibit Company | Exhibit Strategy, Custom Exhibit Design | New South Wales, Australia |
| 3D Comm | Custom Design Exhibition Stands and Displays | Victoria, Australia |
| 24 Design Ltd | Exhibition Design and Build Practice | Manchester, UK |
| Elevations Exhibition and Design | Exhibition Design, Build and Event Management | London, Northampton & Dubai |
| Echo Design | Design, Build and Manage Exhibition Stands, Interiors | Berkshire, UK |
| Limeblue LTD | Design of Exhibition Stands and Retail Interiors | Haslemere, England |
| SMA Design | Exhibition + Museum Design Consultants | UK, USA, Switzerland |
| Expose Designs Ltd | Exhibition Design & Build, Modular Solutions | Rudgwick, West Sussex |
| Quadrant2Design | Design and Build Exhibition Stands | Poole, England |
| Fernleigh Design | Exhibition & Event Specialists | Wales, UK |
| Casson Mann | Museum, Exhibition and Interior Designers | UK, France |
| JBH Design & Exhibitions | Exhibition Stand & Interior Design | Blyth Northumberland, UK |