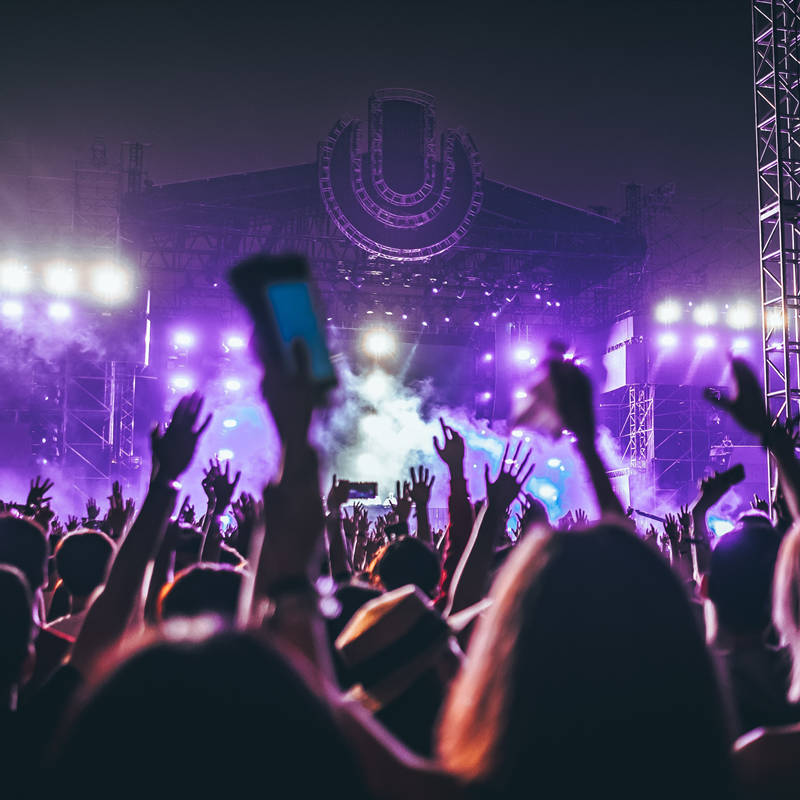 Top 12 Music Marketing Agency Companies
There are many music marketing agency companies to choose from when looking to promote your music. It can be hard to decide which company is the best for you and your band.
To make things a little easier, here is a list of the top 12 music marketing agency companies, based on their experience, clientele, and services offered.
Musical instruments and shapes with logo are a great way to promote your music. Noya offers a wide variety of music promotional products that will help you reach your target audience. Such as custom enamel pins, custom embroidered hats, promotional sunglasses, custom tumblers.

With so many different options to choose from, you're sure to find the perfect product for your needs. Whether you're looking for something small and simple or something larger and more elaborate, Noya has the perfect promotional item for you.
Best Music Marketing Companies
The music industry has changed dramatically over the past decade. The Internet and technology has allowed for new ways of promoting and distributing music.
MusicPromoToday is a full service marketing and branding agency for both professional and independent artists. They offer a wide range of services, including social media marketing, website design, and radio promotion.
Starlight PR has been working in the music industry for over two decades, building a reputation as one of the premier marketing firms. They have worked with some of the biggest names in music, and have a wealth of experience in marketing and promoting concerts and tours.
In addition to their marketing services, Starlight PR also offers consulting services to help artists and managers develop their careers.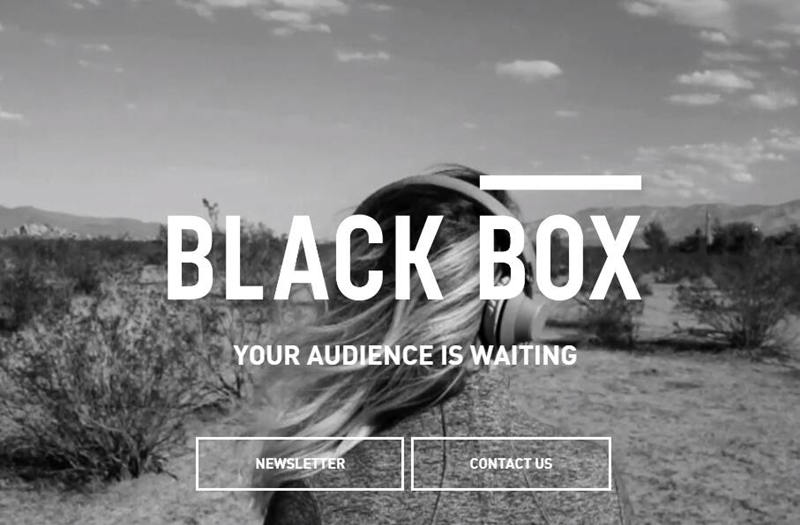 Founded in 2014, Black Box is a MODERN MARKETING AGENCY designed for the music industry based in Los Angeles, CA and Nashville, TN. They understand the challenges artists face when trying to make a name for themselves, and they have the tools and resources to help them succeed.
They offer a full range of marketing services, from branding and website design to social media marketing and radio promotion.
If you're an up-and-coming artist, or even just a music lover, you've probably come across View Maniac. The company is one of the biggest online music marketing agencies, and for good reason.
They offer an unbeatable combination of affordable prices and high-quality services. Whether you need help getting your music out there or just want some advice on how to make it big, View Maniac is the place to go.
Since its inception in 2011, Music Gateway has been the go-to destination for musicians of all genres and levels of experience to connect with one another, collaborate, learn and grow.
The site has grown into a comprehensive resource for music-makers of all stripes, with features that include a global songwriter and producer community, a powerful search engine for session musicians, an online recording studio and more.
They offer artist promotion services, which can help your music career in many ways. Services include music distribution, marketing, and more. Music Gateway is the perfect solution for any artist looking to get their music heard by a larger audience.
Organic Music Marketing is #1 Best Atlanta-based digital music marketing agency. They offer a variety of services to help you reach your target audience, including social media marketing, website design, and email marketing.
They understand the importance of reaching your target audience and will work with you to develop a custom marketing plan that fits your budget and needs.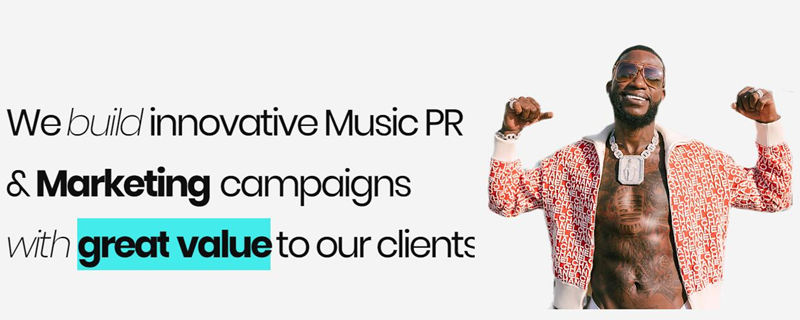 In this day and age, it's more important than ever for musicians to have a good marketing strategy to get their music out there. That's where WMR Music Group comes in. They're a new and fast-growing Music PR Agency that was founded by two experienced music industry professionals.
They know how to get your music heard by the right people. They have a wide range of services to offer, from social media marketing to radio promotion. And they're always up for a challenge.
In the music industry, Symphonic Distribution is a name that is becoming more and more well known. Symphonic is an independent music distributor that has been working hard to build a name for itself in the music industry.
Symphonic Distribution offers a number of services that are beneficial to artists and labels, including digital and physical distribution, marketing, and royalty collection. Symphonic has also been working to create partnerships with other companies in the industry in order to provide even more services to its clients.
In a music industry where shady business deals and marketing schemes are rampant, De Novo Agency stands out as an anomaly.
This young company has made a name for itself by being 100% transparent with its clients, offering them an honest and realistic assessment of their chances for success. From the very beginning, De Novo Agency has been built on a foundation of trust and respect.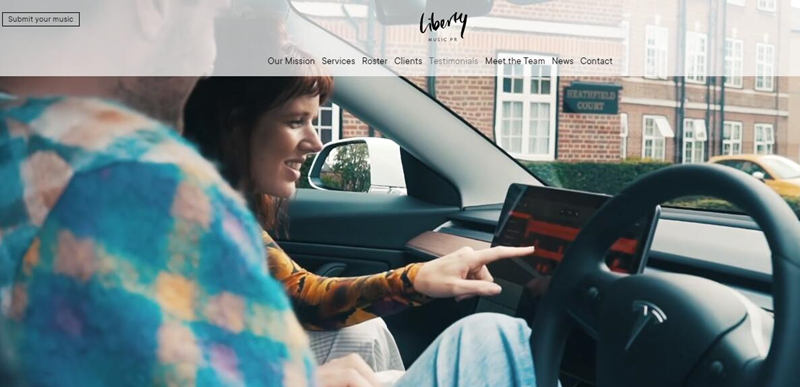 Liberty Music PR is a digital publicity company that was launched in 2016 by founder and CEO, Bee Adamic. Bee has over 7 years of experience in the music industry, and she created Liberty Music PR with the goal of helping independent artists get the recognition they deserve.
Liberty Music PR offers a variety of services, including social media marketing, press releases, website design, and more. They work with artists from all over the world, and have had great success in helping them reach new audiences.
If you're an independent artist who is looking for some help getting your music out there, then Liberty Music PR is definitely worth checking out.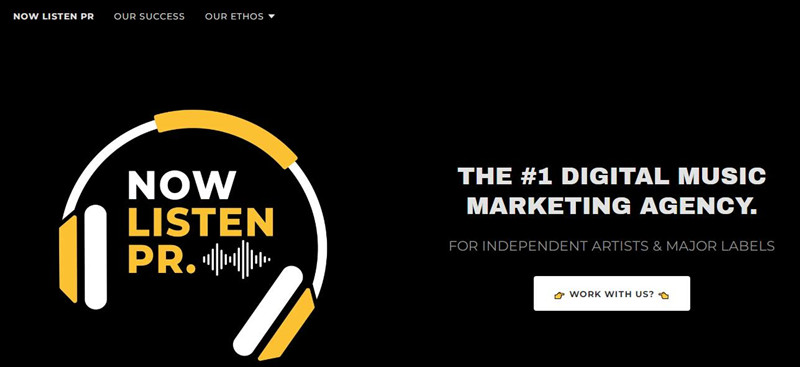 Now Listen PR is a digital marketing agency that specializes in music marketing based in London UK. They create innovative and customized campaigns that help their clients reach their target audience and achieve their marketing goals.
Their team has a wealth of experience in the music industry, and they use their expertise to help you get the most out of digital marketing efforts.
They believe that great marketing starts with understanding your target audience, and they work with you to develop campaigns that speak to your fans and followers.
So if you're looking for an agency that can help you take your music marketing to the next level, look no further than Now Listen PR.

A music marketing and PR agency can help develop and execute a comprehensive plan that will get your music the attention it deserves.
At MARKETING MUSICIANS agency, they combine a number of different strategies to produce results, including online marketing, social media outreach, publicity campaigns, and event promotion.
They have years of experience working with both major and independent artists, and they know what it takes to get your music heard.
FAQ'S About Music Marketing
What Is Music Marketing?
Music marketing is a process of promoting and selling music. It includes developing strategies to reach potential fans and customers, and creating campaigns to drive attention to the music. Marketing efforts may include advertising, publicity, social media, and other tactics.
Marketing a new album or artist can be challenging. There are so many different ways to reach potential fans these days, from social media to streaming services to radio airplay.
It's important to think strategically about who your target audience is and what channels will reach them most effectively.
There are many different elements of a successful music marketing campaign. Some key components include creating an eye-catching logo and artwork, developing a strong social media presence, writing effective press releases, and arranging promotional appearances and interviews.
Why Is Music Marketing Important?
The music industry is constantly changing. With the advancement of technology, it has become easier for artists to produce and distribute their music.
This has resulted in an oversaturation of the market, making it more difficult for musicians to make a living from their music. In order to be successful, musicians need to have a strong marketing strategy.
There are many different ways to market your music. One of the most effective methods is to create a website and use social media platforms to promote your music. You can also distribute your music through online stores and streaming services.
It's important to understand that marketing your music is not a one-time event. You need to continually promote your music in order to stay relevant and reach new fans. By using the right marketing strategies, you can increase your chances of success in the music industry.
How To Promote Your Music?
There are many ways to promote your music, and it often depends on the type of music you play, as well as your budget. You can start by creating a social media profile for yourself and your band, and make sure to post regularly about your music.
You can also distribute flyers and postcards in local businesses and venues, or even put up posters in public places. Additionally, you can hold concerts and workshops to get your music out there, and connect with other musicians who might be able to help spread the word.
By using a variety of methods, you can increase the chances that people will hear your music and fall in love with it!
What is the best music marketing agency?
There are many music marketing agencies to choose from, but how do you know which one is the best for your band or artist? It can be tough to decide, especially when there are so many factors to consider. Price, services offered, and location are all important factors to think about, but they're not the only ones.
Before you decide on a marketing agency, it's important to understand what exactly music marketing entails. Marketing a band or artist is much different than marketing a product.
With a product, you can simply focus on getting your message in front of as many people as possible and letting them decide if they want to buy it. With bands and artists, you need to take into account things like who the target audience is, what the competition is like, and what kind of image the artist or band wants to project.
What is digital music marketing?
Digital music marketing is the process of using digital channels to promote and sell music. This can include using social media, online advertising, and email marketing. By using digital channels, artists can reach a wider audience more easily and cost-effectively than traditional methods.