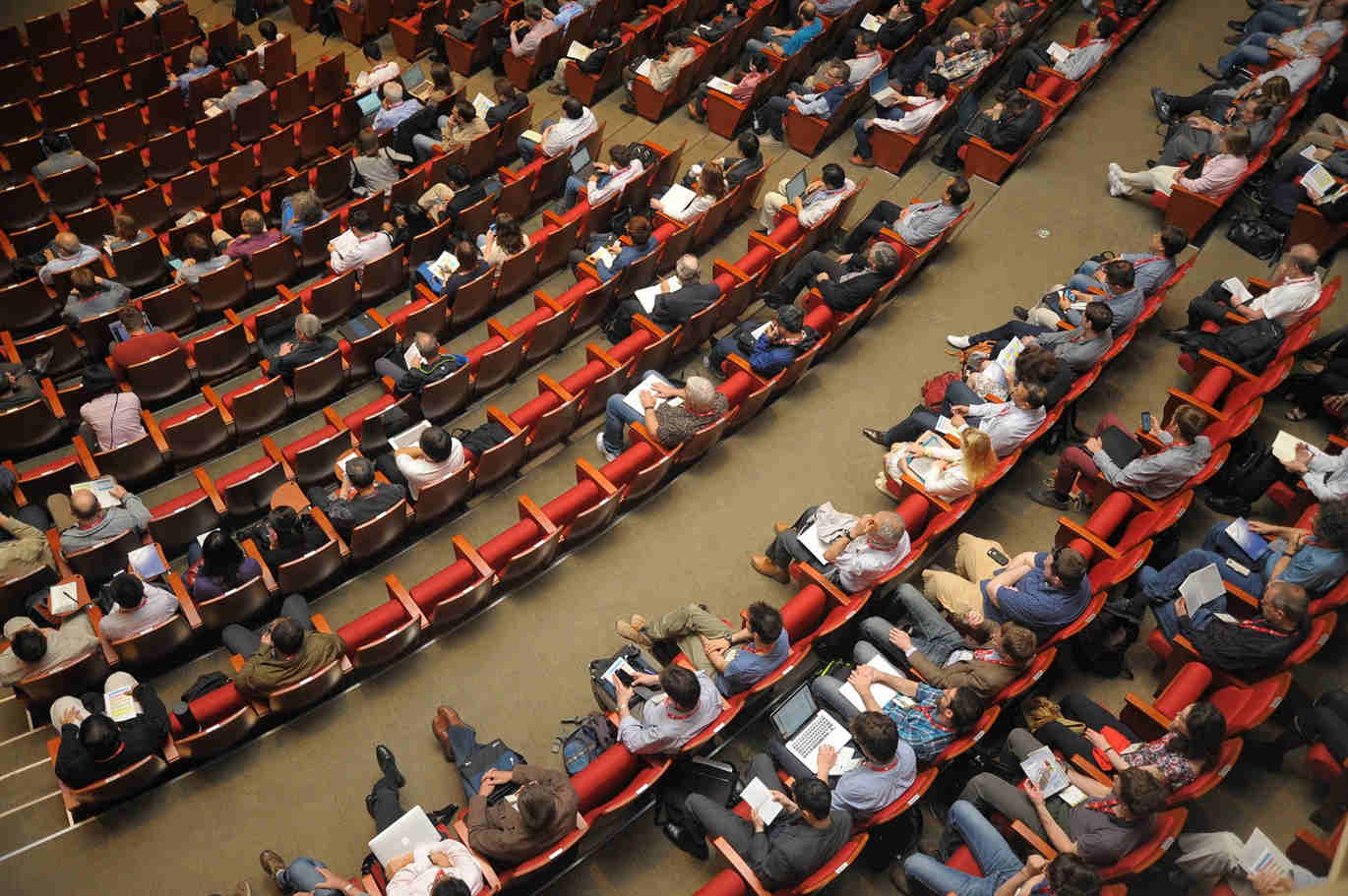 The Definitive Guide to Event Planning In 2022
Introduction
In this most complete guide, it's easy for you to learn all knowledge of the whole event planning from booking your venue to make your next business function a success.
Event planning involves handling a multitude of projects with only one goal: ensuring that you get a successful event. 
The event planner's role is to handle all aspects of formal events, personal events, weddings, anniversaries, and meetings. 
They are involved in searching for the venues, destination management company and other logistics.
Below we will look at everything you need to know and guide you to event planning.
As the leading promotional products supplier, Noya also help to create a memorable experience for your events.
The Ultimate Guide: How To Choose Your Promotional Product Supplier
Here we go…
What is Event Planning?
Event planning is the process of running a project like a ceremony, a convention, meeting, party, tradeshow, team convention, or building activity. 
Event planning entails establishing timelines, budgeting, choosing and reserving the event locations. 
It also involves getting permits, planning food, organizing transportation, coming up with a theme, organizing activities, choosing speakers and keynotes, organizing equipment and facilities, developing unforeseen event plans, and managing risk.
Event Planning is the demanding work of planning events or meetings. It can be an extremely challenging career choice.
There are several factors that you need to consider while you are planning an event. 
You need to ask yourself questions before you start planning, for instance, which is your target market or audience?  Who are the guest speakers? What value do you need to pass to your community? How long should the event last? And what kind of technology you may require to achieve a fantastic and memorable event.
Are you creating awareness of a product? A single-day event with a keynote can make sense. Do you want to bring together thousands of consumers? 
A two-day customer conference can be perfect for you. If you are Hosting an association or an in-house meeting, a day of small sittings can be a good fit.
How to Become an Event Planner ?
Becoming an event planner is not just about throwing parties, but it is about organizing programs which address the impression, purpose, or message that the client wants to communicate.
Event planners usually work for extended hours to create and implement the details of almost every meeting set-up, including public conferences, private seminars, employee retreats, industry trade shows, and many more.
The duties needed differ depending on the exact industry. However, all event planners will classically be responsible for these tasks:
Ø  Meet with the clients to know why they are holding an event or meeting
Ø  Plan the event rentals details, including location, cost, and time.
Ø  Ask bids from caterers, venues, as well as other service providers
Ø  Go to the venues to confirm the usability and make sure they meet the requirements
Ø  Organize menu, rooms, transportation, product giveaways, and other services
Ø  Supervise all activities to make sure that everybody is satisfied
Ø  Check bills, invoices, and approve payments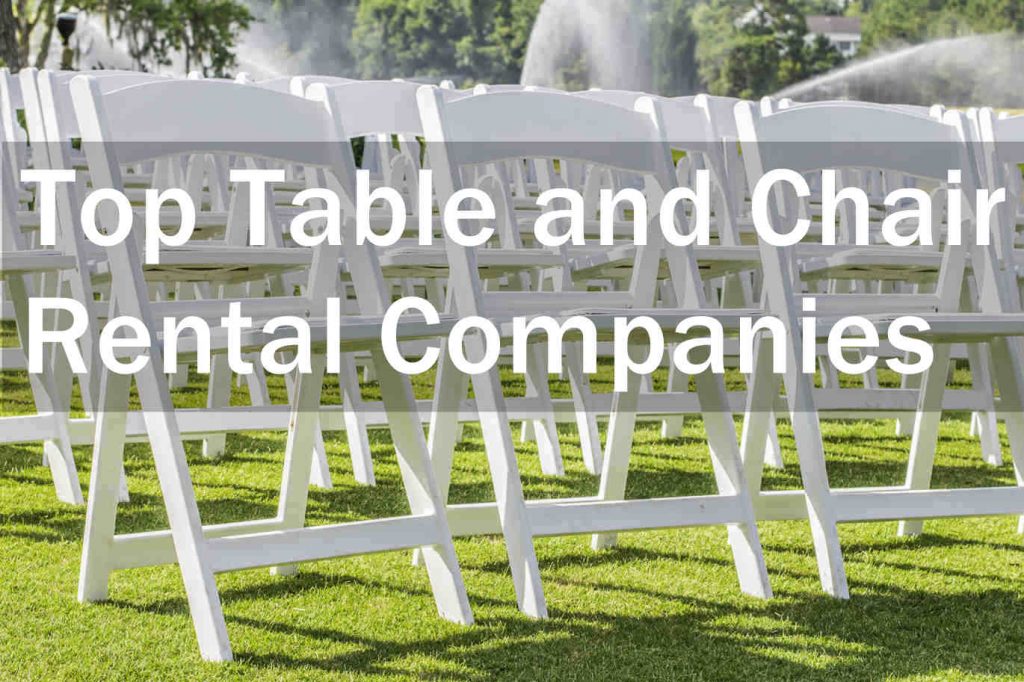 To become an event planner, you must:
Ø  Be a Degree holder in management, public relations, hospitality, or related field.
Ø  Have experience in project management along with a good record of successful events.
Ø  Have outstanding organizational skills with the capacity to multitask even under pressure.
Ø  Have Strong interpersonal and communication skills.
Ø  Be Creative, thinking out-of-the-box.
Ø  Be able to lead a big team and allocate tasks effectively.
Ø  Able to keep an eye on details
Ø  Have time management skills.
Ø  Have financial knowledge, with the capability of adhering to plan budgets and processing invoices.
Qualities of an event planner 
Ø  Identifying the requirements and expectations of the client for each event
Ø  Coming up and executing event ideas and themes.
Ø  Coordinating providers, staff, caterers, and entertainment
Ø  Organizing all logistical essentials of the event
Ø  Organizing set-up, tear-down, as well as clean-up operations
Ø  Anticipating the needs of the attendees and making preparations against possible risks.
Ø  Compiling post-event reports on the efficiency of each event
How to Plan an Event?
Event planning is a multimillion-dollar industry that has employed millions of people across the globe. Therefore, destination management companies are competing so as to offer a high-end event that exceeds clients' needs.  
It is one of the most cumbersome careers in the world that takes much dedication and time.  An event may be hybrid, in-person, or virtual.
Some of the popular events are meetings, team building activities, a holiday party, appreciation event training exhibitions, seminars, summer parties, conferences, Christmas parties, private dinners, brainstorming sessions and many more.
Events can be categorized based on their type, size, as well as context. It has two goals, marketing or promoting companies and building long-term working relationships between the clients and the company. 
Event planning is done professionally or casually both in the social and business setting.  In the recent past, event planning has become versatile, and it's constantly changing in nature.
There's just a simple question that you may ask yourself.  Is the event external or internal? An internal event is that one done with the organization.
Getting a great plan, it is always good to ask this question. The event may be either virtual, hybrid, or in person, and it's from this you may proceed to the event planning process
Depending on the kind of event you are organizing, you might require to do some research before you start. Many people usually skip this important phase, and it can mean ruin for the accomplishment of the event.
This takes into your mind the client's vision of the event and works toward making it become a reality.
Therefore, before planning any type of event, first, outline the goals and objectives of your event. The majority of event planners jump directly into planning without considering this important piece of information.
Never make this blunder! Setting goals and objectives for your event will really make the planning process much easier for you.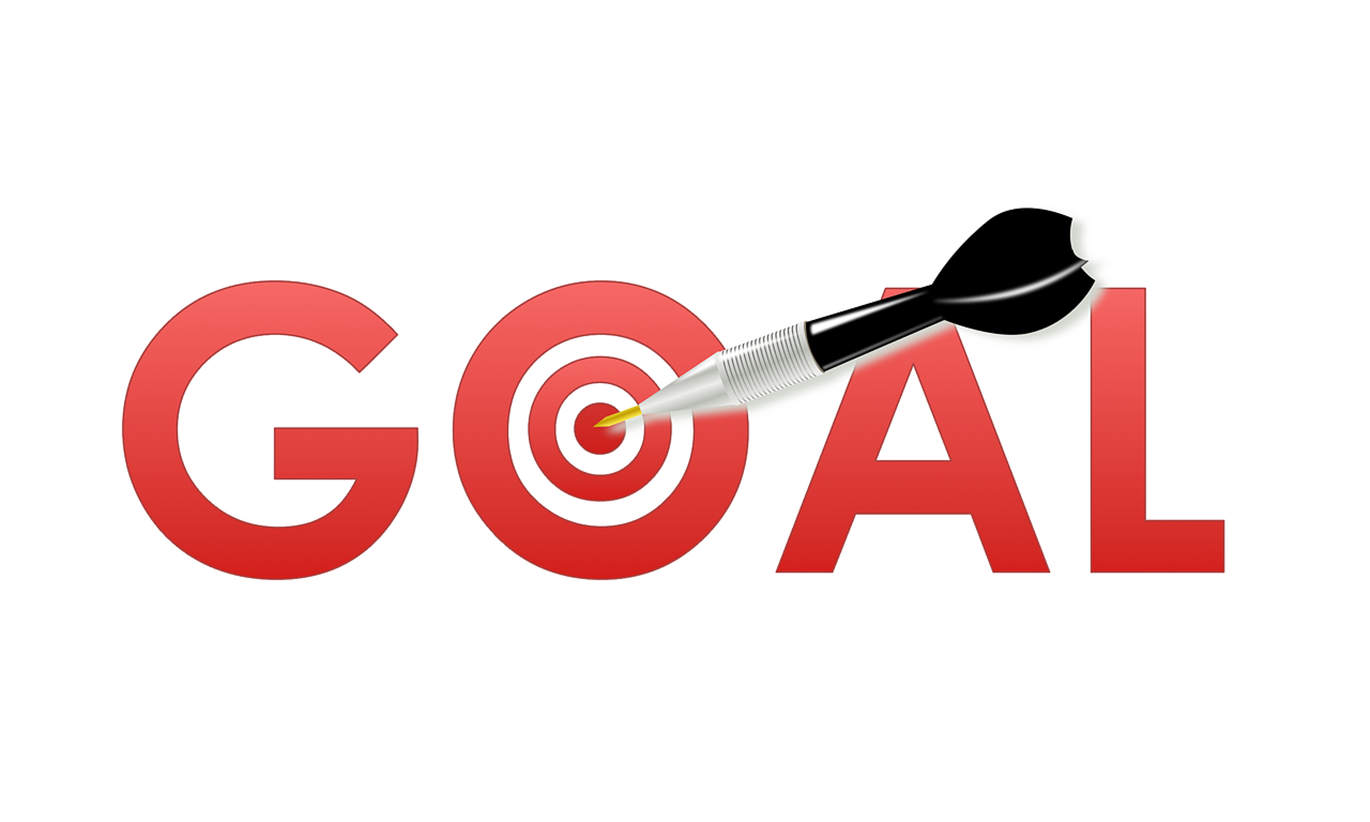 1. Develop Your Event Goal and Objectives
What is the crucial goal for this event?
Date: The time frame for the event, like in six months.
Attendees: How many attendees will there be? Will it be a 100 guest's event, a 1,000 guest, 5,000 guests, or 10,000 guest event? You must begin to consider the size. Is the event a local one, or are the attendees from all over the country? You will also want to keep the demographics of your attendees in mind as you plan. 
Location: Is the event local?  Will the event be held at a destination?  Begin to make a shortlist of cities and venues which make sense for the event.
Event type: Are you creating awareness of a product? A single-day event with a keynote can make sense. Do you want to bring together thousands of consumers? A two-day customer conference can be perfect for you. If you are Hosting an association or an in-house meeting, a day of small sittings can be a good fit.
Creating a budget in event planning is an important early step which helps to make clear other features of your plan. In addition, creating a budget helps to keep away from undesirable surprises such as running out of cash for décor, among others.
This is the "why" which drove you to plan your event from the word goes.
For minor events, you might individually be handling numerous or all of the tasks highlighted in this part. 
However, it takes a prepared team to accomplish and create a successful event project plan for big events, which is more than only a to-do list.
A project plan is a comprehensive breakdown of every action that identifies owners, due dates, dependencies, and completion status. 
You must be able to explain every action element by diagramming it to your highest event goals. 
If you're creating a team from the ground up, it is very important to assign roles early on to guarantee responsibility. All team members must report to the project manager who has effectiveness across every moving piece.
Choosing the date and venue for your event are two main considerations that will shape the rest. Begin researching venues earliest possible because the event marketplace is overcrowded. 
Thus, it is important to find the time when there will be the availability of the venue.
From the name and the theme of the event to the website design of the event and the on-site feel and look, the branding of the event sets the quality for your event.
When clients think of your event, you would like a strong personality to show. Moreover, a powerful event brand offers a vision and helps to navigate your event direction.
2. Get Started with Event Planning Template
Event planning templates offer a rough guide on where you may start your plan. Even though it doesn't cover everything, it offers a basic structure or the skeleton of the event. 
Understanding these goals and objectives is fundamental to clarifying your thoughts and serving as a reference point for making a smart corporate plan.
They define the dates, venue, catering, and other service providers for the event. Everything that is done in the event plan is the centerpiece in achieving the goals and objectives of your event. 
During this time, you may think of how the event will be held. The best way is to think and consider the best and greatest concerts that were ever held.
Writing a list is a requirement, an art form, and good common sense. It is an easy way of making command out of a disorder. It is a calm exercise of navigating challenges.
Planning can be done 8–12 months in advance.  This is the time for ideas, and there will be heaps of them. 
You will get good ideas, bad ones, game-changing ones, and average ones.
What is an event planning template?
Ø  When event managers are planning an event such as product launches, conferences, weddings, or other corporate events, event planning templates may help to act as the checklist for the event.
Ø  This may map up all the finer details you require to consider before the d-day such as mapping up of these sections from the agenda, marketing to the guest invitation. '
Ø  Your team focuses on the details that are essential for a successful event to take place and collaborates with other teams as required.
Ø  An event template offers an adaptable technique that ensures a strategic plan of the event as you may not lose essential details for your event.
Ø  When an event planner is organizing an important event, it is good to use an event planning template.
Ø   This is flexible enough that adjustments may be made so as to keep changes even at the last minute of the event. This helps the service providers to work hand in hand, saving time and resources.
Ø  Depending on the type of the event and the date, it offers freedom to start planning from the lowest part as you get into specific details on your timeline as the big day comes closer.
Ø  Always ensure that all the details are included and shared among the team members.
How to use the event planning template
Ø  This starts with brainstorming about the event's purpose. What are the requirements for a successful event, the resources available from then you may have your template.
Ø  Limit it to just one page. This shows transparency and easier follow-up as everyone gets involved.
Ø  The template isn't only meant for one event, but it can be used for monitoring and evaluating future events.
Ø  This helps in making important details afterward.
Ø  It helps to store information in regards to attendance ticket sales feedback from the guest as you figure out different ways of improvement.
Key point to check out on event planning template
Always Track Return on Events (ROE)
Searching for ROE for each event or across several events is essential. This gives you a great insight into a particular event or across several events. 
Tracking your budget, negotiations, and actual expenses show return on investment on your goal and objectives, as this will help make your next budget.
Not all people may understand what it takes to have a successful event and how ROE may be determined, but they understand money issues. 
Whether it is a large or small event, it is very important to know where each buck goes.
Measuring Your Event Success to Prove Event ROI
Event management does not come to an end when the event does.  It is very important to ascertain the success throughout the event and recognize areas that require improvement. 
Data collected during the course of the process will assist you in doing this. Asking live is the best way to know how the attendees felt regarding the event.
The Event management software permits you to trace attendee data and collect information on registration, engagement, interactions, and many more to help validate event ROI.
3. Choose the Best Date
The optimal way of choosing the date is to scribble down various possible dates and allow the attendees to choose the finest date for them. 
This is perfect for smaller events such as team thinking sessions. For bigger events like seminars, this can be a bit difficult.
You can check other business events happening to evade unwanted competition. Moreover, ensure that you have not booked your event during famous holiday times to evade losing potential attendees. 
Some common sense will help a great way. For instance, you can't hold a conference on Christmas Eve or organize an after-work party on a Monday evening.
It can be very sensible to have a backup date and also a backup for the backup date just in case your chosen date is taken. 
Essentially, business event planning has various plans b's waiting to take the stage.
4. Create a Budget
Event planning is a huge and challenging task, whether you are organizing a big conference or a small meeting! 
Each event, regardless of how complex or simple, requires thorough planning and organizing. From creating the correct budget to promoting the event, there are several factors you are supposed to start considering early to make the entire process as smooth as possible.
When it comes to money matters, no one is ready to talk about it; however, budgeting is an essential process as the whole team needs to be reading on the same page. 
You are required to nail down your event budget as soon as you start event planning.
This will include the food venue technology and entertainment, just to mention but a few. There are a lot of things that need to be taken care of. 
Start with setting out a clear budget as this will make it easier for you to check out the venue charges and way several options that you may have as some may cost much more than you think. A Point to note; always remember that sponsors have an impact on your budget.
It is an important step that helps to make clear other features of your plan. In addition, creating a budget helps to keep away from undesirable surprises such as running out of cash for décor, among others.
You have to determine the amount of money you intend to spend. This comes without leaving behind cutting costs where necessary. 
This isn't a completely complicated process because there are systems that are available for tracking the amount spent in an event.
Sometimes you may go wrong due to high hidden costs, and inflation rates affect the cost of your event. Budget isn't a science but a matter of prediction and probability. After the events are over budget is one of the most scrutinized parts of the planning process.
You may think of getting more sponsors as this reduces some burden on your budget. 
There is a general rule when it comes to budgeting; when you have come up with the actual budget figure to spend, you are most likely to spend 10% more than that.
Making your event plan shouldn't take so much of your time as you pull things together. 
There are several tracking tools for the budget as it makes it possible to summarize your overview by showing everything you need to check on and its projection.
Suppose tracking your budget isn't that easy, or expense information isn't accessible to analyze your event effectiveness as you improve on spending. 
In that case, that may be a huge mistake and make things more difficult.
Embracing technology isn't an option. This is the best option for event budgeting.  It reduces stress levels by giving better analysis and offers much more time you can spend while doing other activities pertaining to event planning.
Every decision must be based in reference to the budget if it can fit the better, but if you have no other option, you have to look for a cheaper option.
You don't have to spend so much time analyzing the service provider's history; you may do this with budget tracking tools.  
This allows you to have an easier understanding of how you can spend your money among the service providers and get a smarter budget in the future using the same service providers.
Remember always to negotiate for better discounts and quality deals with your suppliers based on the traction history.
5. Selection of The Theme and Event Branding
The theme of the event should go hand in hand with the purpose of the event. A good theme will attract the attendees and also connect with the purpose of the event. 
All themes are not created equal. Once you decide on the theme, it will impact decorations, entertainment, food, and many more. The theme is an impactful message corded all through the whole event or the branding.
Every event should have a purpose from its inception. This is communicated prior to the event itself to the guests and the venue. 
This is a key part of the event planning process, for instance, developing a new product or service launch. Therefore the theme and every other aspect must serve this purpose. For instance, the venue may have ample packing, strong WIFI, so on and on.
Always be original by making a killer theme. This is one of the bases for your event to become successful.  
Getting a killer theme helps to distinguish you from the other competitors in the event planning industry.
You may have to know other specific aspects required at the events to take place successfully. What is the theme for the year? What are the features you need to consider before the event takes place? 
This helps to brainstorm your ideal ideas with your team as you look forward to having a good event taking place in the city.
When clients think of your event, you would like a strong personality to show. Moreover, a powerful event brand offers a vision and helps to navigate your event direction.  The branding of the event sets the quality for your event.
Create yourself unique and custom-printed promotional products for your events. This may be complemented by some promo items (such as custom pens, custom water bottles, custom tote bags, and more) all set for your event. 
This gives you a chance to show your creativity and be enthusiastic with your event planning ideas. Remember that people always judge corporate events, so you have to invest your precious time and money to build a reputable name. 
The attendees get a long-lasting impression and experience. It's always your duty as a corporate event planner to make this always happen as you require being in the limelight for a very long time.
6. Event Promotion and Marketing
Events are a major piece of the marketing mix, and thus, your event management system must incorporate the other sales and marketing tech stack and tools that you have, such as social media tools, your CRM system, and an e-marketing solution.
Share the data, computerized processes, track your registrations (and attritions), build reports quickly, measure the ROI and save treasured planning time by merging event and marketing tools. 
If you make your events more quantifiable, you will get a higher chance of profitability.
Development of a website used to be a difficult task, especially if you didn't know about creating an event plan. 
An event Website is a great way to promote and market your events. This increases your online visibility as possible
Use an easy event registration method to form a stress-free online registration process along with a targeted event website. 
The noble event management technology will provide you with the essential tools to assist you to increase the visibility as well as traffic to your event website easily by incorporating SEO keywords. 
This will allow you to trace registration form proposals and bulk up the bottom line of your event by providing extra sponsorship openings.
You may make full use of social media and paid ads that will help to promote your events.
Unfortunately, this depends on your budget.  If the budget is limited, this can be an obstacle in strategizing your event. 
The main purpose of your event marketing is to communicate with your attendees, as without them, there isn't an event that can take place.
The marketing plan template offers you an outline of how you may begin till the end. Event software is also available in the market that aids in cutting down the time spent on promotions and writing emails. 
One of the essential things when it comes to event marketing and promotion is to start early enough. You may develop a plan and start planning an event as you automate your work as much as possible.
Use viral marketing (teaser campaigns, videos, contests, pics,) social media, and promotions to stimulate awareness before your event.  
Maintain the flow of the content to make your attendees vibrant during your event with funded mobile apps, Facebook posts, tweets, Instagram, blogs, and Snapchat. 
The agenda is a good selling point and is supposed to be incorporated into your event marketing strategy. Event management software may assist you in organizing a request for your speakers and more. Create a strong agenda that will appeal to your attendees.
Also, provide your attendees with videos and photos, event recaps, infographics, and highlights, and the like. 
The goal here is to prolong the life of your event further than just the event dates, thus making your attendees more devoted to your organization.  
You can make it easier by using event marketing software to computerize some of your processes.
7. Event Duration and Size
As you plan events it's good to determine the proposed number of attendees that you want to reach out to as well as the duration of the event. 
When you get the exact number, it will help you know your budget estimates and proposed venue.
If you intend to get more people, the larger the venue or high the cost for your virtual event tools, this may translate to a high return on investment.
In general, the duration of the event is determined by the type of event you intend to offer; for instance, if it is a conference, it may take a few days, while it is a product launch, it may take hours or a day.
8. Book Your Venue
Choosing the date and venue for your event are two main considerations that will shape the rest. Begin researching venues earliest possible because the event marketplace is overcrowded.
Thus, it is important to find the time when there will be the availability of the venue from the name and the theme of the event to the design of the event and the on-site feel and look,
You can't purchase a suit just because it looks good only to realize that it does not fit you. This is the same case with event venues. Do not pick a venue just because you like its appearance.
The chosen venue has to serve a purpose first. Does it fulfill your desired capacity? Is it fit in your budget? After that, you should consider the style. 
Does the aesthetic of the venue match your audience, company, and whatever you are trying to attain with your event?
The region you pick to host your event determines a lot too. For instance, if you are a startup and you would like your presence felt, you can host an event in the hip, up-and-coming area of the city. 
On the other hand, if you are going to put on a stylish function, pick a venue in a high-class area.
Events do not happen in a vacuum. They take place in spaces where your guests will be able to navigate. 
Therefore, you require a place that preferably has good accommodation, smooth transport links, bars, and restaurants.
The venue and its location say a lot about you and what you are trying to get. Likewise, the vendors you opt to work with will have a huge impact on your event. 
You have lots of research to do, and various vendors are coming for your events, like technical suppliers, caterers, and photographers, to mention just a few.
It may help you get the best way to utilize the available space. When it comes to décor, they are experts in that and will assist you in coming up with the theme of the event that will complement the décor. 
This creates cohesive designs and styles that will help your event look great.
For unglamorous affairs, organizing street food may be the ideal catering match. If there are more illustrious events, it will make sense to choose a silver-service catering option.
9. Getting Sponsorship
Getting sponsorship offers two great things for your event: they offer funds for your dream event. This reduces your cost, and the funds may be used to get bigger and better venues set out for elegant designs, good speakers, and much more.
The other benefit is that you can offer reduced-price tickets. Getting reduced tickets gives you a better chance to get more attendees for your concert or event. 
The more people attend your event, the more popular your brand becomes. Get more ideas and experience.
This is a win-win situation for the host and the sponsor. Always aim at getting a renowned sponsor as this gives your event kudos, and attendees taking it more seriously.  
As the event gets closer to the d day, you are able to monitor what is going on, and you don't have to remember everything. You can ask for help from your friends as you look for sponsorship.
10. Launch Ticket Sales
You would like to build enjoyment and scarcity for your event. Thus, do your advertisements when your tickets are out as an event in and of itself. Perhaps, to promote early sales, you can give an early birds discount.
An excellent business event planning idea may be registering with a platform that sells tickets online. This will definitely make the process of booking smoother for your guests, and it can also increase the visibility of the event.
Many free-to-use resources provide your guests with a smooth registration service, and they are completely branded.  
Some provide a flat rate for personal tickets sold, seamless registration, and customizable tickets, which boosts the attendee engagement.
11. Have an Event Planning Checklist
When planning an event, there are very many things you should think about. You have distinct concerns, though. This depends on how long you have been planning events. 
However, whether you have just been thrown into planning or you have been planning events in your whole life, there will always be unforeseen moments.
Events are, at times, unruly. Things don't go as you plan them, and that's why it is important to be flexible and ready to adjust. That does not mean that you should not plan as you can, though.
These checklist tracking tools have inbuilt graphs that record all the events' activities, therefore, offers an engaging model for tracking. 
You don't need so much time making them. They usually offer an easy way you monitor the costs incurred during the events. 
13. Identify Your Resources at Hand
How large is the event, and is your team big and prepared enough to handle it? If not, have you decided what contractors you require to hire? 
By creating the team this early, you will have ample budget to work with, and you won't create idealistic expectations.
14.  Familiarize with Speakers and Agenda Content
With several events, you have the capability of adapting based on the response of the attendee. If you use a mobile event app throughout your event and receive speaker ratings, you can straightforwardly see who is and who is not going well with the attendees.
Your speakers and entertainment are the major sources of inspiration for your event.  Make sure you have taken your time to source speakers who will align with the theme of your event and overall purpose.
If the speaker is rated poorly and they are going to do a similar talk at a diverse time, adjust the schedule.  You can take the session of that speaker off the agenda and replace it with a higher-rated speaker, and your attendees will thank you.
Give your attendees and guests something that will remain in their hearts for long that they may not like to get somewhere; for instance, get them a famous band, comedian, or guest speaker.
15. Check Your Double Checks Twice
To become a successful business event planner, you require having relentless attention to detail.  Even though it is not the most beautiful part of the job, it is possibly the most significant. 
You have got to be like a wolfhound smelling an aroma.
Apart from this, it is important to do a lot of practice runs to get any mistakes out of the way practice makes perfect, and particularly for events with huge teams and distinct buddies.  
The event can turn into a circus quite fast unless everybody is well drilled.
Volunteers and staff who have had a practice run or two will execute their work more smoothly and confidently, especially when it comes to showtime. It might look like a waste of time, but excellence is not given to those who do not ask for it.
16. Personalize the Invitations for High Attendance
You can treat the invitations like targeted e-marketing campaigns by subdividing audiences by job role contact and type with an eye-catching call-to-action that will reverberate with them, thus getting many people to RSVP.
17. Always Be Ready for Anything
While it is pointless to say again, things that you would have no way of foreseeing can come about anytime.  
Make sure your office is stocked with a first aid kit, sewing needles, and all that else that might be useful. 
You have a limited chance of forestalling a hungry chicken with a taste for fine food hovering around your event space, but it will be your duty to work out how to react.
Event Management and Event Planning
These jobs definitely have several similarities; however, they serve different functions. Clients searching for all functions of event management may not know why event planners don't meet their needs.
The skills required oftentimes overlap. An event manager can work as an event manager and vice versa. 
For you to understand what kind of profession you require, it is important to know the difference between the two.
Event planning
When we look at event planning, the key point considered in this case is the planning part. This is, of course, no event, whether big or small, may succeed without planning. 
This includes corporate event gala nights, weddings, birthdays, and conventions. Detailed plans are often drawn prior to the event happening. 
These plans include venues, dates for the event, the theme to be used, and the approximate rates.
Event planners work hand in hand with the clients from the inception to the end. This starts with the concepts of the events, and it's from there they work out other details that may entail the delivery of a memorable event.
Event planning involves working together with the client as they help them to envision the event. The planner takes into his mind the client's vision of the event and works toward achieving their goal, and makes it practical. 
The key goal is to meet clients' goals and objectives while they ensure that everything goes well as planned smoothly.
If we think of event planners as the bigger picture, their main role is to design events from the start to the end of the event. Therefore, achieving the goals of the client and even supersede them.
Event Management 
As indicated earlier, event planning is a bigger picture of the occasion. Event management is characterized by handling the finer details before and during the event. For the event to take place, it may involve moving parts.
It is the responsibility of the event manager to keep them moving in the right direction. When something goes missing or lost, it is his role to get them on track.
They make sure that everything works well and without any obstacles before and during the event. This includes problems that guests may see. 
Event management looks at the overview plan designed by the planner and figures out finer details that are involved in making the event a success.
As some of the functions overlap, event management may be involved in searching and reserving event venues and working with the service provider to ensure that everything works well for the event.                                                                                                              
While the event planning ensures that there is a proposed venue for the event, event management ensures that there is ample parking for the venue while service providers are all set up for the event.
Advantages of hiring an event planning company  
Depending on the event, whether a corporate or personal event, planning it may be cumbersome and time-consuming. You can do it yourself or with the help of internal teams.
A corporate event may take advantage of hiring professional event planners who will take care of all event rentals that you would like to be used in the event. Here are some of the benefits of hiring event planners.
Peace of mind
They help you ease the pressure that may come up due to overworking. Event planners help you out as you work hand in hand toward the same goals. 
A professional event planner will, in this case, assure you get the best of the best, and everything will work out at ease. They may fulfill not only your expectations but also exceed them.
Making your vision into reality
We all have our dream events, especially on those ones in lifetime occasions such as weddings, anniversaries, or graduations. 
An event planner helps you to get your ideas and make them into reality. It may be frustrating getting something different from the one that you were expecting. 
Hiring planners is the best way to ensure you get your dream event from the experts.
Saving money
If you want to get the best prices for your event in the market, planners or coordinators are there to offer you the best price for your event. 
They have several options when it comes to their service that you can choose from before you make the final decision on what to do with.
Taking care of finer details
This includes food, drinks, venue entertainment, and everything that comes along to offer during the event as well as ensuring that the finer details required for the event aren't missed out.
Making your event look great                                                                                 
Your preferred event planner may help you get the best way to utilize the available space. 
When it comes to décor, they are experts in that and will assist you in coming up with the theme of the event that will complement the décor. 
This creates cohesive designs and styles that will help your event look great.
How to come up with top event planning ideas
As already stated, event planning is one of the most difficult jobs in the world. Nevertheless, it is a lucrative business with the most hardworking people that work day and night tirelessly to create the most exciting and memorable event. They put your ideas into a reality.
To do so, they have to come up with event planning ideas that will help them deliver the best event ever. 
Even before attending roadshows or hosting events, it is important to think of how successful it will be.
To understand ideal event planning ideas properly, it comes with ensuring that the 5 Ws are taken care of. From this, you will be able to come out with a smooth flow of ideas that you can refer to and stay focused on. They include:
Where: This comes up when you are to decide on the where or the exact location that it will take place. What is the venue where the guest will stay if you come out of the town? This looks at the logistics such as transport, accommodation around the venue and accessibility is the key thing here.
Who: This involves looking at your target audience. For instance, if you are an exhibitor, you need to ask who the target is and what you want to attract to your booth. Inquire what is required of them so that you can bring and from this you can share the experience with others and benefit from them.
What: You should come upon what is your takeaway for the event. You may have to know what specific aspects are required at the events so as to take place successfully. What is the theme for the year?
What are the aspects you need to consider before the event takes place? This helps to brainstorm your ideal ideas with your team as you look forward to having a good event taking place in the city.
Why: Everything is done with a purpose. This comes with why you choose this instead of that. What will be the overall goals for the event that you may need to consider and choose for your future events?
When: This is when the event is to take place. This includes the season, time of the year that the venue may be available. When the people around will be available, what weather will it be like during the event dates?
All the above will help you to come up with a clear concept or idea that will make your event fantastic and memorable.
The 5 Concepts of Event Management That You Should Know About
Consultants: They bring expertise and experience during the vent planning and delivering memorable events to the clients. They cultivate a long-term working relationship between the parties involved.
They offer a complete solution in the event planning industry as you may focus on more profitable and strategic goals for your business.  
They help in delivering a positive and memorable event that will exceed your expectations.
Concept: This is the first step when it comes to event planning. During this time, you may think of how the event will be held. 
The best way is to think and consider the best and greatest concerts that were ever held. Even though it may not concert it will give an idea of how you want it to be like
Control: This is the most neglected and overlooked part when it comes to event planning. The best way is to go through all the processes to check if they meet the required minimum standard. 
This helps to make sure you are on the right track. You can go to the venue and see if it has ample space for your expected visitors. 
Check out other service providers such as catering if they have the potential to feed all your guests.
Coordination: This involves proper planning and scheduling of the event. This helps to conceptualize your occasions, therefore able to coordinate them.
This involves coming up with the theme or the agenda for the event. 
It may involve checking if there are other additional requirements for the event to take off successfully, such as audiovisual equipment tents, table guest speakers, and other factors.
Culmination: This involves the day of the event. This is the actual day that the event is taking place, and it is on this day, you and your team have to deliver and be at the top in everything.
During this day, it is expected that you have come up with an itinerary for all the people who are involved in participating in the event.
You may ensure that all the roads leading to the event are accessible and marked even before the event begins. 
You can have a possible rehearsal for the event before the d day for instance wedding or graduation.
Closeout: Once the event turns out to be successful, more work has to be done. 
They involve making sure all the payments have been made as well as the termination of the contract with the service provided is completed.
Ways to minimize stress during event planning
Event planning is considered one of the most stressful jobs worldwide in the recent past. A recent study showed that it had a 51.15% stress score.
The pressure is brought about by the high competition, demanding working environment that the involved travel makes it very exhausting. 
Some of the common signs of stress exhibited by event planners include:
Ø  Low morale and working energy even after enough  hours of  rest and sleep
Ø  Migraines and headaches
Ø   Constant anxiety every time
Ø  Lack of focus
Ø  Low immunity   causing frequent cold and flu
As we all know how stress may be devastating in the long run. It may lead to complicated medical conditions for event planners or coordinators. 
Below are some of the ways that you may relieve this kind of stress and ensure that you work efficiently, including:
Making technology your partner
Technology has really advanced in the 21st century. Event planners may take advantage of technology to sort out their tasks. This includes the tools that are available for event planning and management.
They help at every stage of event planning, such as setting up registrations, automation of tasks, and track records. 
You may choose the best software that will suit your needs and make your work much easier.
Working with reliable people
It takes devoted team workmates to offer a successful event. This ensures that people focus on the outcome and the goal of the event.
 It can be sharing ideas and tasks or working with dependable service providers who may lift off some of the weight, therefore, offering a memorable event.
Taking care of your team
 Stress is somehow contagious and may make other team members get infected. Therefore, you may have some ways that will help your work life more pleasant such as:
Ø  Encouraging and appreciate each other at the workplace
Ø  Allow them to show their talents
Ø  Reward them for a well-done job
Use checklists
This is an underrated strategy when you are reducing stress.  When it is used in the right way, it keeps your work more organized and on track. Always keep an updated list of the entire task you intend to undertake.
You may not worry about forgetting all the essential activities, and details like this help to keep in mind by using the event's website as you do more research. 
Event planning policies and guidelines
There are several important policies that you should get acquainted with when it comes to event planning. These policies ensure that the comfort and safety of all the parties are taken care of.
Ø  When the event is controversial, it is recommended that you may use a generic statement while you are promoting or advertising it. This helps the parties to acknowledge that the community may get to participate in the event.
Ø  Always set the tone for the event from the start. This involves coming up with the agendas and expectations of the event planners to the participants. Ensure that the event remains all-inclusive as well as respectful.  You are able to handle any obstacles that may come on the way.
Ø  Organizers are able to handle all the questions and the views of the participants as they engage with the speakers.
Ø  Event handling may be automated whenever possible. For the event to be effective, it is good that it may be automated. This helps to speed up event processes.
Ø  Humans respond efficiently to these tools at any time when  organizing an event. This  may be overwhelming and the resultant is missing some of the crucial parts while handling. It is very difficult to miss the point while the whole process has been automated.
Ø  Always ensure that all the members of the team organizing your event are willing to take care of all aspects of the event. This is done by dialogue, thereby solving any potential impediment amicably.
Ø  Set out the event goal and ensure  that these goals are consistent and  don't in any way  contravene
Ø  Law and order of the state it is being performed at. This goes hand in hand with some questions as to whom and why the event is taking place. Who are your potential audiences?
Ø  Thorough research may be done while selecting the guests so as to attract more guests to your venue. Set some goals for the speakers and ensure that all the event plans are handled and properly communicated, for instance, if it is a wedding or a corporate event.
Conclusion 
It is very cumbersome to plan events. Therefore, enough time is necessary to ensure that total collaboration between the parties is properly communicated. 
It is also essential to consider all the necessary things that may ensure that the event becomes memorable and favorable to all your guests. 
If something isn't captured, the event may go amiss and might be too late to correct it.
The event planners need to set up all monitoring tools so as to offer the best and effective processes that will make your ideal event become a success as they exceed all your expectations.
So now you have it, the ultimate guide to event planning. With it, you are able to make a flawless event, a career, and your dreams a reality, whatever they are.
The event industry is a captivating and far-reaching word. It is always changing, and this means that you are always learning.