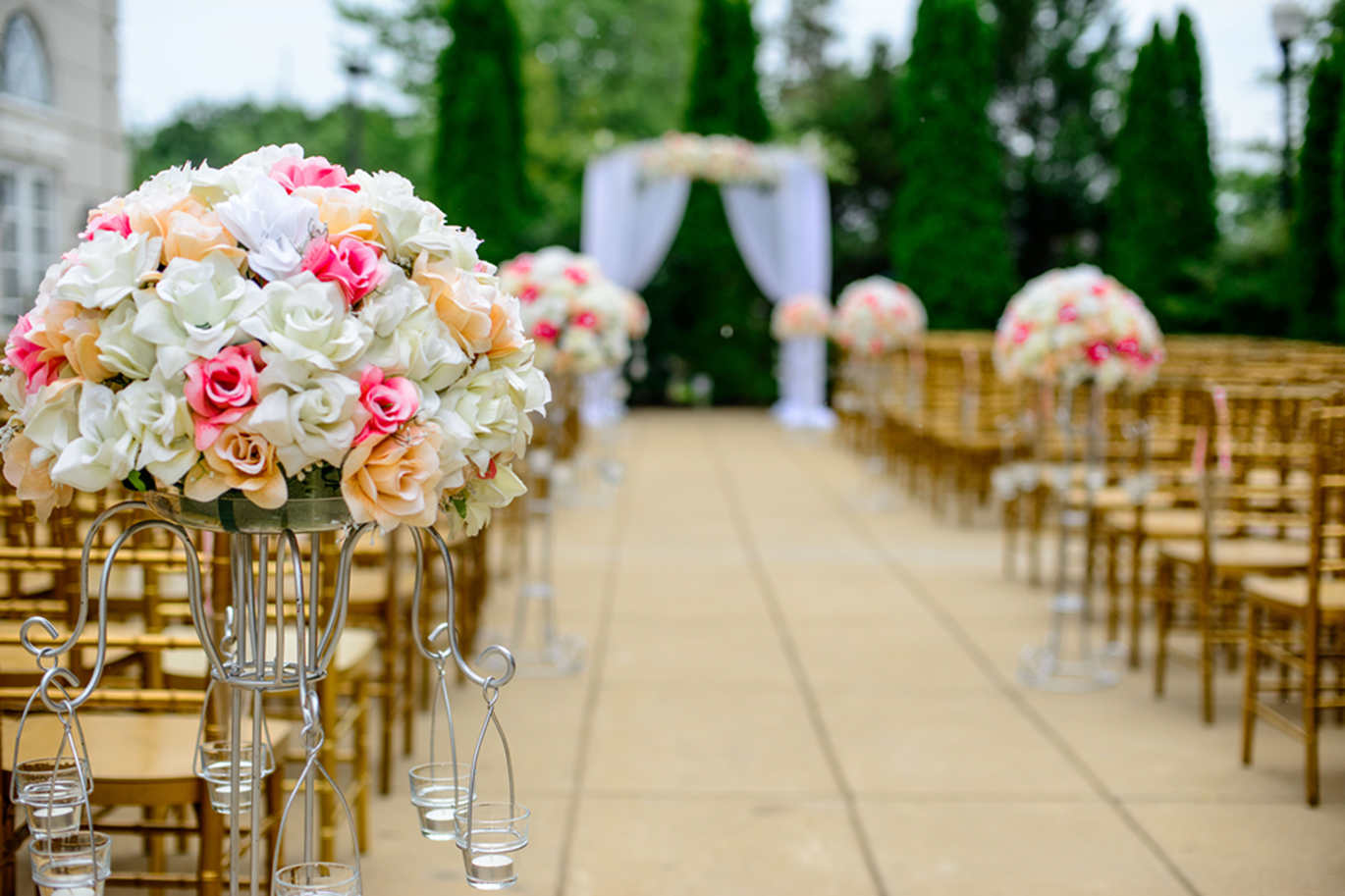 11 Best Event Management Companies
Businesses and individuals may, from time to time, require holding an event. They help organizations to develop and implement their event goals in their conferences and business occasions. Event management companies take pride in working with them and offer services to their occasion.
They require being passionate in their work, therefore, creating a strong brand as well as ensuring the best services at every event worldwide.
They continuously contribute to the sustainable event planning service industry. For the event to be successful, they require an expert event planner.
As your best promotional products supplier, Noya provides promotional items to help you create a memorable experience for your guests. Our top-notch team will help make your meeting or event a Day to Remember. Below are the top list of event management companies.
Best Event Management Companies in the US
An event is only as successful as the planning that goes into it. Located in New York, MKG has you covered whether you're planning a small private party or a major corporate conference. They create brand action by working with you to understand your goals and objectives, then developing a strategy to make your event a success.
From product launches and gala dinners to large-scale conventions and trade shows, MKG has a proven track record of delivering first-class events that exceed expectations. No matter what the challenge, MKG will work tirelessly to ensure your event is a success.
They have a wide range of services and packages that can be customized to fit your needs and budget with 35 years experience. They offer a complete turnkey solution for your event, from concept development and design to on-site management and execution. Their goal is to make your event a success, whether it's a small meeting or a large conference.
Event Solutions Management Company has a team of experienced event planners who will work with you to ensure your event is a success. They'll take care of all the details, from finding the right venue to coordinating the catering and entertainment.
Their NATIONWIDE LOCATIONS in the US: Los Angeles, CA; San Francisco, CA; Las Vegas, NV; Dallas/Fort Worth, TX; Chicago, IL; Miami, FL; New York, NY
Absolute Production Services has been in the event management business for 25 years. The company has worked with clients on a national and international basis, providing services that range from event planning and coordination to logistics and on-site support. Absolute Production Services has a reputation for being able to handle any type of event, no matter how big or small.
The company's team of experienced professionals have a wealth of knowledge and expertise in all aspects of event management. They are able to provide tailored solutions to meet the specific needs of each client. Absolute Production Services is committed to delivering successful events that exceed expectations.
The company has also worked with many Fortune 500 companies, helping them to organize and execute large-scale events.
Inspire my event planning company is located in the San Francisco Bay area. They provide services using the best event designs and entertainment.
They have been producing memorable occasions for more than 20 years of their service. They focus on both business and individual client needs during their events that they will never forget.
There are experienced event planners and caterers in San Francisco. They utilize their amazing cuisine and create events with a strong impact.
Inspire my event is composed of professional event planners that work across the united states that offer impressive results for their activities.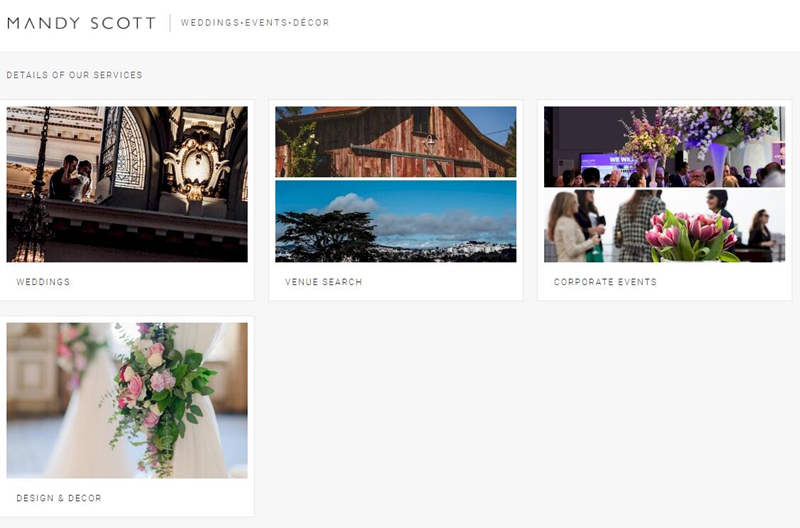 Mandy Scott Events has, over time, developed an impressive clientele that ranges from event planning to corporate consulting. They include Mandarin Hotel in Las Vegas and San Francisco, Vera Wang, Bentley, Google, Ferrari, Oracle, Porsche, Luis Vuitton, Lucas Films, and families and individuals.
They have also been featured on national TV by the national and international press. Several magazines have also shown interest in featuring Mandy.
Mandy Scott Events offer an event that is full of hugs, smiles, and happiness. They offer magical details that leave your event with warmth and memorable occasions.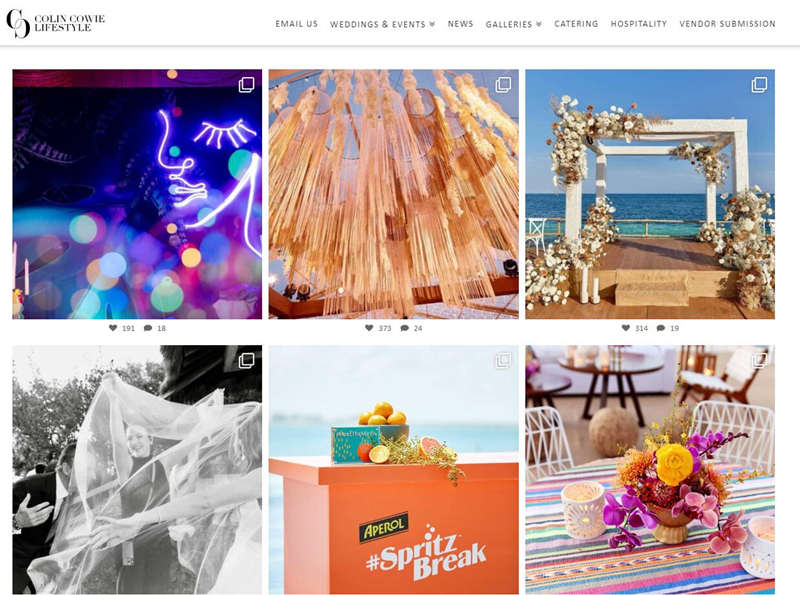 CCL is the leading wedding and event planner in NYC, Los Angeles, or anywhere else there is a special day that is taking place.
Colin Cowie plans, creates and designs luxurious events and weddings for their clients. For more than thirty years, they have polished their skills to provide a wide range of services. This accommodates their client's requirements.
The wedding planners team in New York uses the most exclusive and luxurious affairs with comprehensive planning and coordination services. If you are planning to have an event soon, the CCL team is there to offer help.
Southern Event Planners breathe and live weddings and events. They are at all times up to their elbows in crafts, and they are ever serious about their color-coded checklist and timelines. Sincerely, they are serious with their work.
They are usually expressed as Fire Breathing Detail Dragons, and they admit that with a lot of pride! They keep an eye on details, and that's what puts them above others.
Their event planning services are available for whichever aspect of your event. Show up looking amazing, and have a wonderful time with your family and friends with Southern event planners.
Le Rêve Event is a full-service boutique event planning, design, styling, and decor company. They are passionate about events, and this drives them to craft beautifully made and memorable experiences for you, your family, and your guests.
They don't just do their best to create an event, but they do their best to create an unforgettable experience. Their team works untiringly to make sure that your event is as wonderful as you dream.
They will work with you and offer their expertise and guidance all through the planning process. To them, no request is too small or too big; you dream it, and they create it!
Every part of Dreams In Detail's events is carefully managed by the well-known design and production expertise team that has gained numerous industry awards, features, press, and accolades. The team makes sure the client's dreams come true.
The flawless taste and elegant touches that look unimaginable are faultlessly carried out by the event planning, design, and production crew at Dreams In Detail.
Their headquarters are located in Beverly Hills, and they have offices in Las Vegas, Los Angeles, and NYC and are devoted to creating destination events all over the globe. Their team is pleased to manage your event anyplace your heart wishes.
With Two Kindred Event Planners, you will get a unique experience of having two professional planners at a fee of one.
From your first meeting until the day of your event, the co-founders Jonathan and Alison will be by your side every step along the way.
Both of them have twenty years of experience in event planning, including a wide background in catering. With their combined experience, they fully understand what is required to create a successful event.
If you are planning a wedding, birthday, or company event, Tk Events NYC will make your day the most unforgettable day of your life!
Perfect The Event is an event planner and wedding planning company based in Orange County, CA. They provide incomparable quality services when it comes to guaranteeing the most incredible day at your event!
They strategically create the vendor dream team of every client's desire, design visuals, curate fine details while having constant communication with their clients. Thus, the clients enjoy each and every step!
Many clients prefer Perfect the event because of their level of expertise and their intensive planning process, which makes your event a memorable day.
Signature Events represent the organizational skill, creativeness, resources, and sense of direction required to plan a real cultural celebration, a memorable wedding, a faultless company event, or a lively birthday party.
Signature Events has a creative team that comes up with new and exciting design ideas, embraces challenges, and assists clients in making those hard budget decisions whilst maintaining excellent services.
They take pride in creating a faultless stress-free event which you can really enjoy and be part of the enjoyment. They encourage their clients to relax, decompress and allow them to take care of the rest!