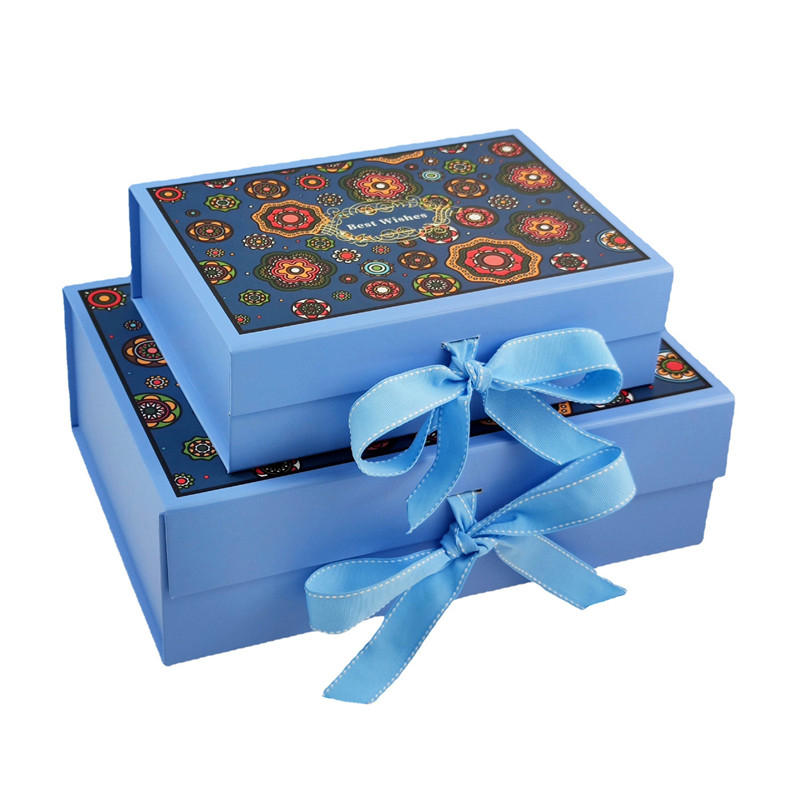 30 Best Packaging Companies in Oman
Are you looking for the best packaging companies in Oman? Look no further! In this blog, we will take a look at the top 30 packaging companies in Oman, including their services and packaging portfolio. With their help, you can trust that your products will be safely and securely packaged, ensuring they arrive at their destination safely and in perfect condition.
So, if you are looking for a good packaging company in Oman, then make sure to read on!
Noya is a fast-growing one-stop solution packaging provider from China. We offer a wide range of customized packaging solutions including paper packaging, plastic packaging, aluminum foil packaging for Oman market.

We are committed to providing our customers with the highest quality products and services. Our experienced team of professionals have extensive experience in the packaging industry and can provide innovative solutions tailored to each customer's individual needs.

We strive to provide excellent customer service and satisfaction with every order. Our mission is to provide the best packaging solutions for businesses around the world. We take pride in our commitment to quality and strive to become the leader in the packaging industry. With our extensive experience, customer-oriented approach, and competitive pricing, we guarantee our customers will be satisfied with the final product.
Related Blog: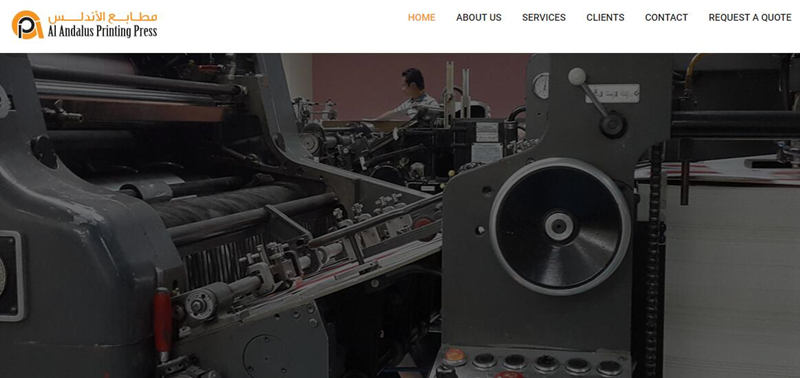 At AL ANDALUS PRINTING PRESS, they are specializing in customized food and beverage and retail packaging solutions, they are committed to delivering high-quality products that meet all of client's needs. Their experienced team utilizes state-of-the-art equipment and processes to ensure the highest standards of production are met.
From box design to carry bags, they provide a comprehensive range of packaging services for all kinds of products on the market. They offer highly personalized packages for an array of customers, including restaurants, supermarkets, catering companies, bakeries, cafes and more. Their staff has expertise in structural design and printing techniques so that every package looks attractive while also being cost effective.
Hightlights: Bakery Packaging Solution, Restaurants, Fast-food & Café Packaging Solution, Perfume Packaging Solution, Tissue Box Solution, Box Packaging Printing Solution, Printing Services Solution, Office Printing Solution
Address: Warehouse number 113, Al Wadi Al Kabir Industrial Road Oman
At Al Akhdar, they have a unique production process based mainly on recycling to produce their various packaging, household and business solutions. From cardboard boxes to polythene bags and shrink wraps, they offer a vast range of options for businesses in Oman. Their products are designed with the environment in mind – all recycled materials used to make their products has been collected from different sources such as factories and households.
Al Akhdar takes great pride in creating sustainable solutions for people living in Oman. Not only do they use recycled materials, but their entire manufacturing process is energy efficient and eco-friendly. They also employ innovative methods to reduce waste during production so that their products can be reused multiple times without any harm to the environment. By using this approach, Al Akhdar is helping create a better future for everyone living in Oman.
Hightlights: packaging, business and household solutions, paper bags,
Address: Al Musfah-Bousher, PO Box 434 P.C: 320, Muscat, Oman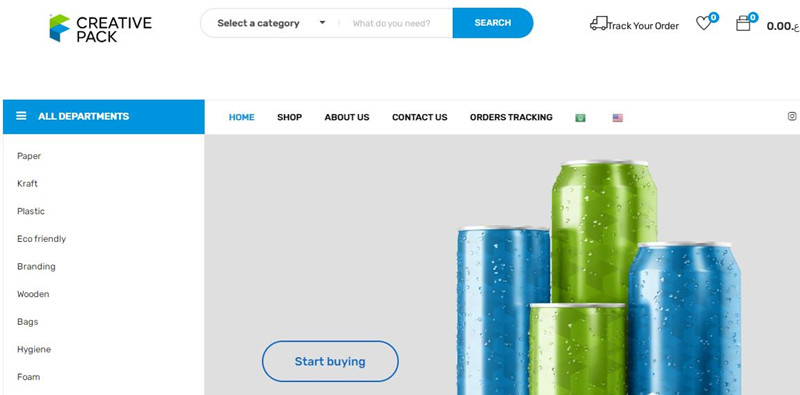 Creative Pack International is a pioneering food packaging and disposable products company in Sultanate of Oman, established in 2017. This Omani-owned business has revolutionised the way locals and tourists alike purchase packaged foods and disposables. With its emphasis on quality control, Creative Pack International ensures that all its products are safe to use, making it a popular choice among many customers.
The company's commitment to customer satisfaction is one of their hallmarks. By delivering consistent quality at competitive prices, they have gained a strong reputation among both commercial clients and individuals looking for innovative packaging solutions. From lightweight plastic bags to high-end vacuum sealed containers, Creative Pack International offers an extensive range of products tailored to meet the needs of local businesses and consumers alike.
Hightlights: paper bags, branding packaging, wooden packaging, craft bags
Address: Oman,Muscat, Bowsher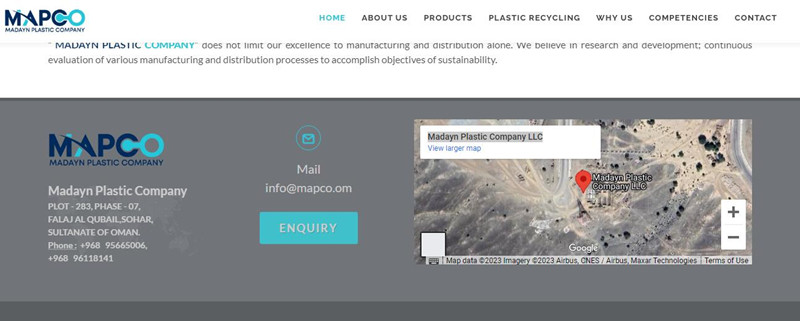 MADAYN PLASTIC COMPANY, also known as Soft Packaging, is one of the renowned packaging companies in Oman. It has been increasingly employed as an alternative consumer product packaging to match busy lifestyles. Its services include manufacturing and supplying plastic bags, sheets, films and shrink wrap products that are suitable for both domestic and industrial purposes. MADAYN has established an advanced level of quality control standards with internationally certified products and materials.
The company's motto "Passion for Excellence" underlines its commitment to delivering quality products and services to customers all over the world. They strive hard to maintain their high-quality standards while keeping up with the latest technologies in order to provide efficient service delivery. MADAYN also works closely with local businesses in Oman by providing them customized solutions that suit individual requirements in terms of budget and application needs.
Hightlights: HDPELDPE Shopping Bags, LDPE Lamination Films, Wicket Bags, Shrink films, shopping bags,
Address: PLOT – 283, PHASE – 07,FALAJ AL QUBAIL,SOHAR,SULTANATE OF OMAN
The Remaining 26 Packaging Companies in Oman
| | | |
| --- | --- | --- |
| Company Name | Services | Location |
| Bright Destination Trading | Promotion Packing, Co-Packing, Packaging Material Trading and Transportation | Oman |
| Bait Al Wadea Company | Transportation and Trade Selling packaging materials | Oman |
| Oman Royal Paper | The First Paper Mill in Oman, Sohar | Oman |
| Oasis Excellence Trade L.L.C | plastic recycling factory and a packaging materials manufacturer | Oman |
| Maalim Al-Shibak LLC | Purified Water Bottling Factory | Oman |
| Alpha Pack Oman | complete solution in packaging, designing, printing, and services | Oman |
| Flexibles Industrial Packages Co | printing and flexible packaging solutions | Oman |
| Mazoon Printing Press |  Food Packaging, Pharmaceuticals, Deterget, FMCG, Cosmetics, Perfume, Beverages, Bakery and Fast Food, Dairy and Dates Packaging, Entertainments, Tissue Boxes and Retail Packaging | Oman |
| Gulftech Industries (SFZ) L.L.C. | Paper Products, Plastic Products, Foam Products, Aluminium Products | Oman |
| Gulf Plastic Industries Co | Manufacturer of FIBC, FFS Bags and Plastic Packaging Products | Oman |
| Get Boxed | Acrylic Decorations,Handmade boxes,Acrylic boxes,Wedding invitations,3D lamps | Oman |
| ECO FRIENDLY PACKAGING | the sole egg tray manufacturer from waste paper | Oman |
| TAGHLEEF INDUSTRIES S.A.O.C. | specialized and multi-purpose films for the flexible packaging, labels, industrial and graphic arts applications | Oman |
| Ruwi Modern Printers LLC | Packaging Printing,Commercial Printing, Digital printing, book printing | Oman |
| National Plastic Factory LLC | Plastic Packaging Manufacturer | Oman |
| Muscat Packaging & Movers L.L.C | Mover packaging supplier | Oman |
| Omani Packaging Co | manufacturing and selling high quality paper corrugated packaging products | Oman |
| Oman Plastic Industries LLC | plastic packaging products manufacturer | Oman |
| Smart Creations LLC |  luxury packaging solutions, gifts & boxes | Oman |
| Sun Packaging CO | Flexible Packaging, PP Woven | Oman |
| Sumail Plastic Industries | manufacturer of Pet Bottles and Preforms | Oman |
| SOHAR PAPER CORES LLC | manufacturer of quality paper tubes and cores utilizing recycled materials | Oman |
| Keryas Paper Industry | producers of paperboard | Oman |
| Pacman CCL | label printer | Oman |
| Digital Printing Oman | packaging printing in oman | Oman |
| Excel printers L.L.C | package printing, | Oman |