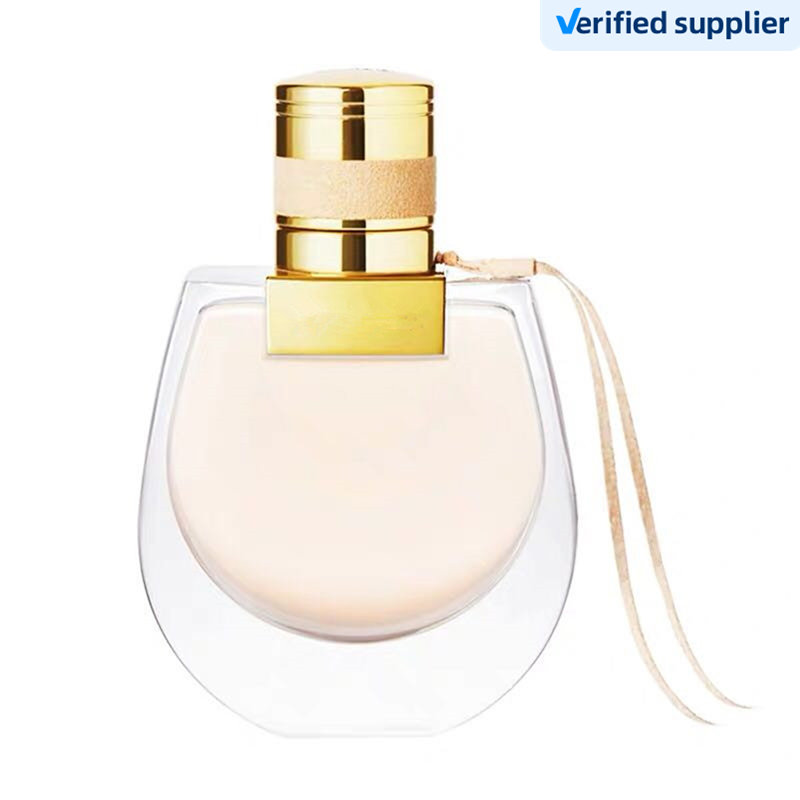 30 Best Perfume Bottle Wholesale Suppliers & Manufacturers
The scent of a perfume can be just as important as its packaging. Having the right bottle for your product is essential in creating an enjoyable experience for customers.
Finding a reliable and reputable perfume bottle wholesale supplier or manufacturer can be difficult, which is why we have compiled a list of 30 of the best ones out there to make the process easier.
All these suppliers and manufacturers offer high-quality products with competitive prices that won't break the bank.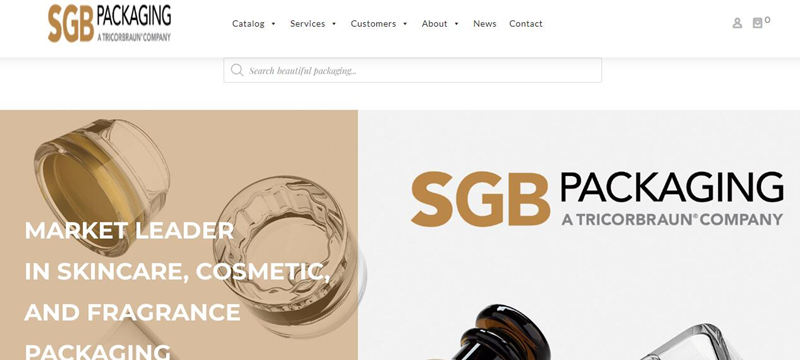 SGB Packaging Group Perfume Bottle Wholesale Supplier
The SGB Packaging Group, Inc. is one of the leading providers in the full-service packaging industry. For more than 10 years, they have been providing customers with high quality and innovative solutions for a large variety of industries, such as Cosmetics, Fragrance and Skincare.
SGB is committed to providing its clients with the best packaging solutions available at competitive prices. They utilize their extensive knowledge and professional expertise to ensure that each customer's product or service will be packaged in accordance with their needs and requirements.
SGB offers a wide range of packaging options including custom designs, molds and tooling for their customers' convenience. Their team also provides individualized consultations to ensure all details are thoroughly addressed throughout the entire process.
Source: sgbpackaging.com
Stocksmetic Perfume Packaging Supplier
Stocksmetic is the perfect choice for anyone looking for wholesale perfume bottle manufacturers and suppliers. Their extensive range of finely crafted, high-quality containers are designed to beautifully accentuate any scent and make it stand out from the crowd.
They have studied a complete range of versatile and refined bottles in order to pack your essences with unique luxury. Their fragrance collection comes in a variety of shapes, sizes, colors and materials to accommodate any occasion or mood. From simple glass designs to ornate crystal options, they have something to suit everyone's individual style.
All of perfume products are carefully selected for their quality and durability, ensuring your product will last no matter how often it's used.
Source: stocksmetic.com
Rockwood & Hines Glass Group Perfume Bottle Supplier
Rockwood & Hines Glass Group, an Asian-based subsidiary of the European-based Rockwood Hines Ltd, was established in 2005. The Group specializes in providing high quality glass bottles and containers for a variety of products including fragrances, perfumes and cosmetics.
With over 15 years' experience in the industry, Rockwood & Hines has become one of the leading wholesale suppliers and manufacturers of perfume bottles throughout Asia.
The company has gained international recognition over the past decade due to its extensive range of styles and colors that meet individual customer needs. From traditional designs to contemporary design options, their wide selection offers something for everyone.
All products are composed from premium quality materials making them highly durable with a long shelf life guaranteeing satisfaction for their customers across all industries.
Source: rockwoodglass.com
Stoelzle Glass Group Perfume Bottle Manufacturer
The Stoelzle Glass Group is one of the oldest and most respected perfume bottle manufacturers in the world. Established over 200 years ago, this family-owned business has a long history of producing luxurious glassware for some of the biggest names in perfumery. The company puts customer satisfaction at the top of their priority list, ensuring all products meet their exacting standards.
For centuries, Stoelzle has combined modern production techniques with an attention to detail that ensures premium quality and lasting durability. Their vast range of classic and contemporary designs are crafted from high-grade materials such as crystal and glass, providing customers with an impressive selection to choose from.
Whether you're looking for a traditional or custom design, Stoelzle Glass Group can provide exceptional service on any order size- large or small.
Source: stoelzle.com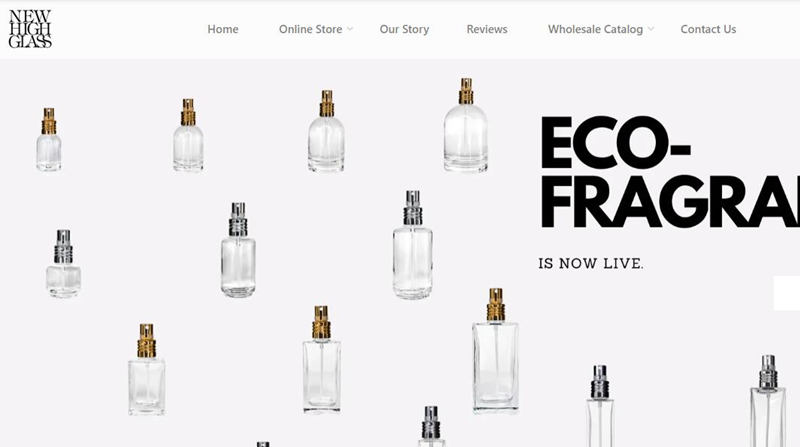 New High Wholesale Glass Perfume Bottles
New High Glass Company has been in perfume packaging for 40 years based in Miami.
They have new high-quality wholesale glass perfume bottles are perfect for perfumes, colognes.
These bottles are made with a durable yet lightweight glass material that can be easily handled and stored. The unique design of their wholesale perfume bottles includes a special finish to ensure an elegant presentation of your product. Plus, each bottle is paired with a top-notch perfume cap to maintain a tight seal on your fragrances.
Their goal is to provide customers with the highest quality products at unbeatable prices. With their selection of wholesale glass perfume bottles, they guarantee that you'll get exactly what you need without breaking the bank.
Source: newhigh.com
ESTAL Glass Custom Perfume Bottles Supplier
For the last 25 years, ESTAL Glass has been providing the best in custom perfume bottle solutions to those in need of premium packaging options. Their team of experts is committed to finding the perfect design and materials for any project, no matter how complex. When it comes to perfume bottles, their designers have a deep understanding of what makes these products attractive and eye catching.
They strive to create an aesthetically pleasing design that will be sure to capture attention and make your product stand out from the competition.
At ESTAL Glass they believe in using top-notch materials for all products and this holds true for our range of custom perfume bottles as well. All components are carefully chosen with quality-control tests performed at every stage during production. This ensures that each one meets their exacting standards so you can expect only the very best from them!
Source: estal.com
The Remaining 24 Best Perfume Bottle Suppliers & Manufacturers
| | | |
| --- | --- | --- |
| Company Name | Services | Location |
| Scentsational Shoppe Inc | Wholesale Perfume Bottles by the Case and Truckload, Glass, Plastic | New Jersey, USA |
| BestBottles | wholesale supplier and manufacturer of perfume bottles, glass bottles, perfume atomizers, fine mist sprayers | California, USA |
| MOYO naturallabs | Wholesale Plastic Perfume Bottles | California, USA |
| Kaufman Container | Bulk and Wholesale Glass Perfume Bottles, over caps, mist pumps, atomizers | Ohio, USA |
| ACS Pack | Wholesale Supplier of Perfume Bottles, Bulk Empty Fragrance Bottles | South Africa |
| Silhouette Scents | Wholesale Empty Perfume Bottles | South Africa |
| MalaysiaPackaging | bottle supplier specialized in perfume packaging and cosmetic packaging | Malaysia |
| Nature Tech Global SdnBhd | perfume bottle supplier and cosmetic bottle supplier in Malaysia | Malaysia |
| Zheo Lab HQ | supplying perfume bottles, cosmetic containers and packaging | Malaysia |
| Ampulla | Buy wholesale perfume bottles at the best price | United Kingdom |
| Lifestyle Packaging | Wholesale supplier of custom designed glass containers, personal fragrance bottles | United Kingdom |
| Pack My Product | wholesale fragrance bottles including atomiser spray bottles, mini perfume vials, perfume atomisers and glass perfume bottles |  Australia |
| Centaur Packaging | Aromatherapy Specialty Bottles, Aromatherapy Perfume & Specialty glass bottles wholesale prices |  Australia |
| Coverpla  | Supplier of primary packaging for the Fragrance and Skincare Industry. | France and Worldwide |
| Aboland Perfume Design | Manufacturer of Pefume Bottle, Glass Bottle, Perfume Cap, Perfume Box, Design Bottle | China |
| Liangze Cosmetic | Manufacturer of aromatherapy bottles, bakhoor bottle, aluminum bottle, plastic perfume bottle | Pujiang, China |
| Kali Development Co | Manufacturer of empty makeup palette, cosmetic box, perfume box, glass perfume bottle | Guangdong, China |
| Eu-Beauty Group Co | Manufacturer of Perfume Package, Diffuser Bottle Packaging, Essential Oil Bottle Packaging | Jiangsu, China |
| R.S Group Co | Manufacturer of Glass Bottles, Sprayers, Caps, Collars, Tubes and Paper box | Zhejiang, China |
| Aopai Metal Products Co | Manufacturer of Glass Dropper Bottle, Glass Cosmetic Bottle, Glass Perfume Bottle | Guangdong, China |
| Tsintong Glass Co | Manufacturer of Essential Oil Bottle, Perfume Bottle, Roll On Bottle | Anhui, China |
| Fengqi Industrial Co | Manufacturer of Perfume Bottle, Cream Jar, Airless Bottle, Dip Tube Bottle | Shanghai, China |
|  Shangying glass Products Co | Manufacturer of Wine Bottles,Drink Bottles,Perfume Bottles,Mason Jars,Flavoring Bottles | Jiangsu, China |
| Xianda Packaging Co | Manufacturer of Glass Bottles,Cosmetic Bottles,Food and Beverage Bottles,Amber Bottles,Caps | Guangdong, China |