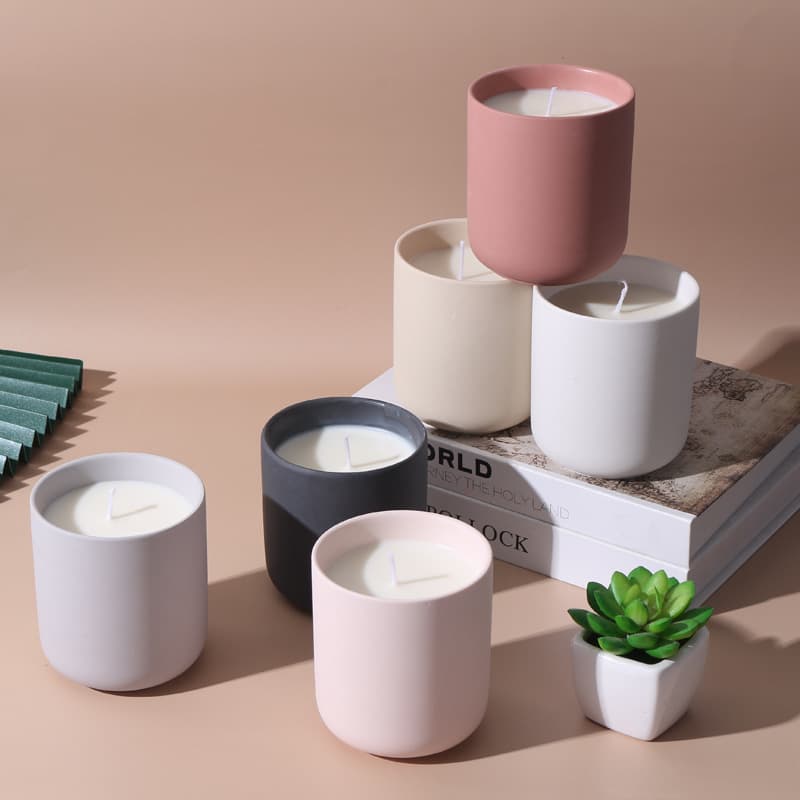 Best 20 Candle Manufacturers in UK 2022
Candle making is a centuries-old tradition that is enjoying a resurgence in popularity across the UK. From the simple, home-made candles to the intricate and creative designs available from some of the best candle manufacturers, there is something for everyone. Here are the top 20 Candle Manufacturers in the UK in 2022.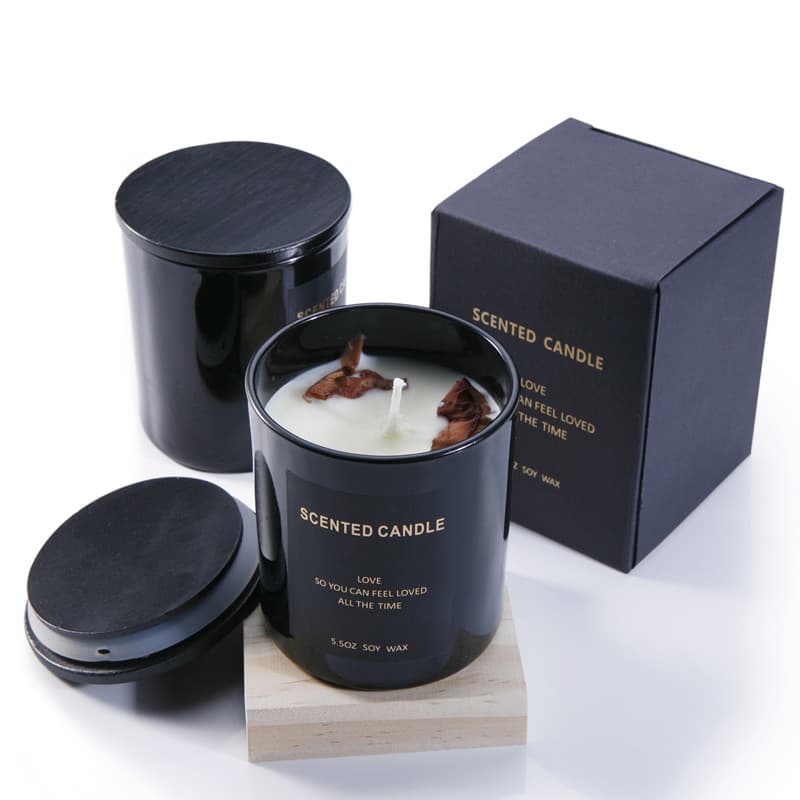 Noya Private Label Luxury Candle
Why we put our business here? As a private label candle manufacturer from China, we make soy wax candles, luxury candles, candle jars and scented candles for many candle brands from UK and other countries like usa, canada. Our mission is to make the best candles in the world and to provide our customers with the best possible experience.
As a luxurious and practical corporate gift, luxury candles come in a variety of scents, colors, and sizes. Candles are also a great way to set the mood for a meeting or special event. They can be used to create a relaxing and inviting atmosphere.
Our team has a wealth of experience in the candle industry. We use only the finest ingredients and hand-pour each candle ourselves. We take pride in our work and in our commitment to customer satisfaction.
We at NoyaPro, are happy to support private customization for your small business. With our wide range of customization options, you can ensure that your luxury candle business remains successful. Let us help make the process easy and hassle-free!
Related Blog: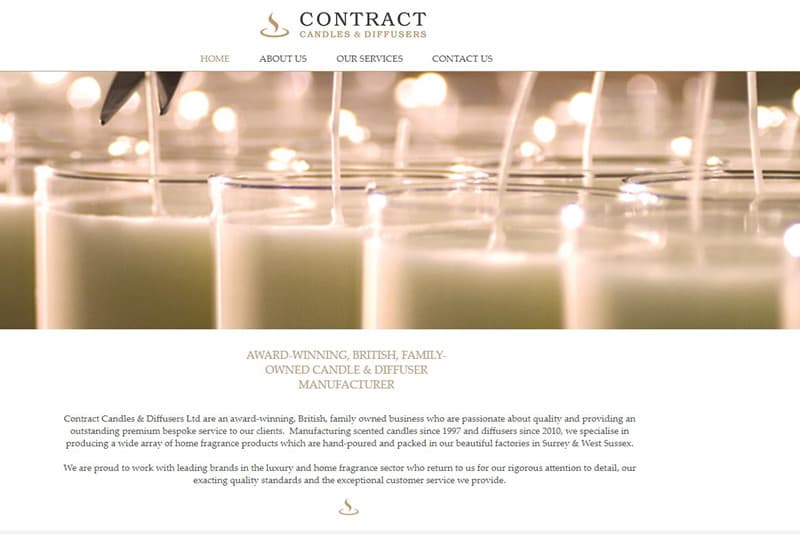 Contract Candles & Diffusers Ltd are an award-winning, British, family-owned company with extensive knowledge and experience in the candle making industry. Scented candles and diffusers have been manufactured at Masquespa (either Surrey or West Sussex) for almost two decades. They are proud to work with some of the leading luxury and home fragrance brands in the world. Their scents are created by experts with years of experience, and they take pride in their ability to provide beautiful, long-lasting fragrances for your home.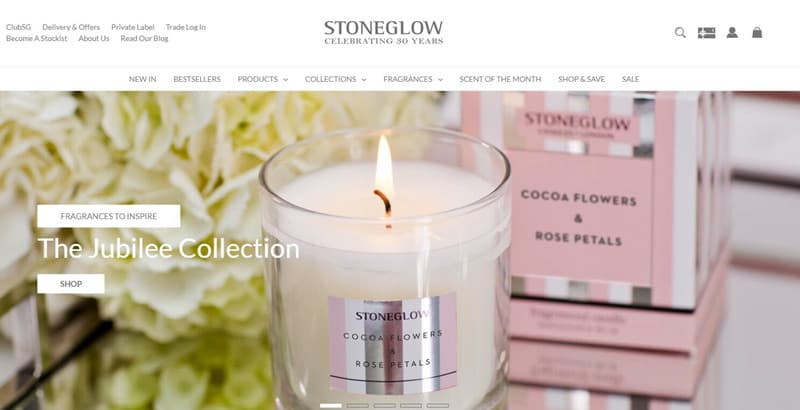 As the third generation to be involved in their family-owned business, Stoneglow Candles has been making home fragrances since 1980. Today, they are committed to supplying 3 generations of fragrance makers with a Private Label Service that supplies everything needed to make their own line of scented candles, reed diffusers, and room sprays. Stoneglow Candles UK has the skills and ability to make sure that your new products align with your brand name. Their wax choices range from superior service grade mineral wax to 100 natural blend wax to gel wax.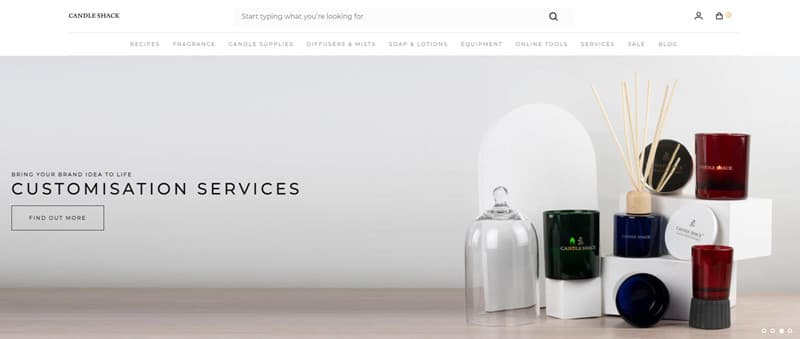 Candle Shack is a luxury candle vendor and manufacturer of candle-making materials and equipment. Established in 2010, the business is run by household and is situated in the West Carron Works industrial center in central Scotland. All candle manufacturing happens here at this spot, where state-of-the-art technology and handcrafted items blend to produce candles for some of the world's premier luxury brands.
They have become one of Europe's leading suppliers of candle making components, supplying some of the UK's leading candle companies and small businesses with over 1m worth of stock on hand at all times. An unsurpassed variety of products makes them an invaluable partner to the expanding candle manufacturers in this niche.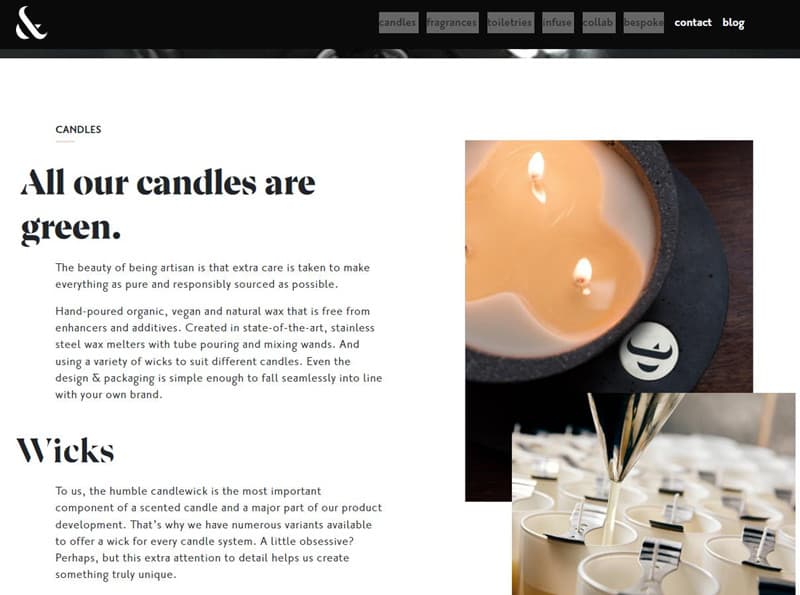 Stennah and Hope is a family-owned and operated business, and they take pride in their custom made candle products. They have been manufacturing candles, fragrances, and toiletries for over 25 years, and won numerous awards for their products. They have an amazing team of talented designers and researchers, and test every product to ensure that it is the very best.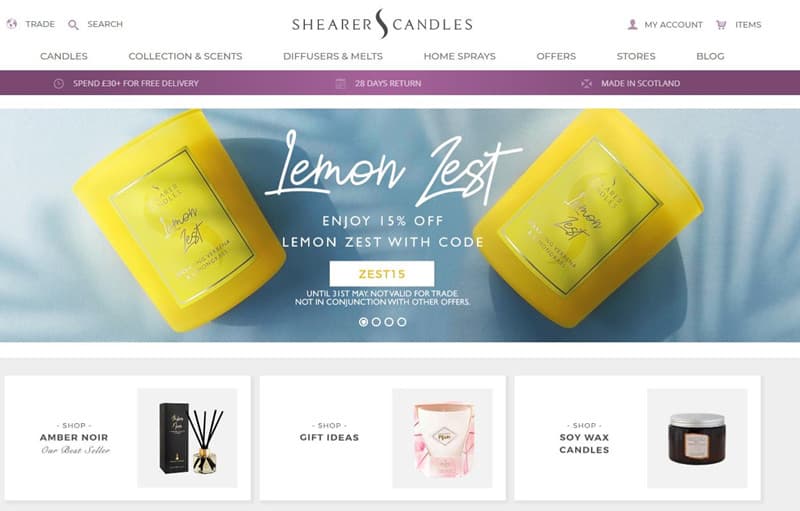 When it comes to candles, Scotland has something special to offer candlemakers. The country is home to some of the most beautiful scenery in the world, and this inspires many of the candlemakers to create candles with the theme and smells found in our stately landscape. The purest ingredients are often used in Shearer Candles, as well as unique scents that can only be found here. Whether you're looking for a nostalgic scent or something new and exciting, Shearer Candles are sure to please.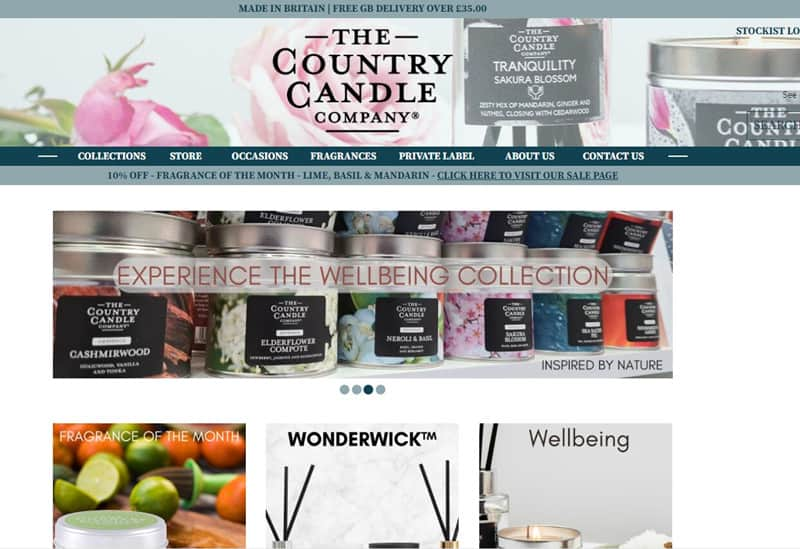 The Country Candle Company, a firm located in the southwest part of rural Hampshire, manufactures luxurious candles, reed diffusers, and wax melts. All of its products are cruelty-free, non-GMO, and palm oil free, and made in the United Kingdom. The company creates beautiful candles and reed diffusers that are not only good for your home but also for the environment. All of its products are completely palm oil-free and contain no artificial fragrance, coloring, or toxins.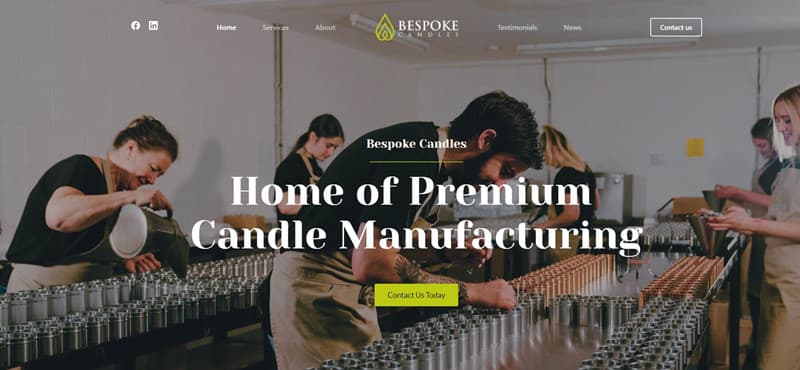 Bespoke Candles, based in Ireland, caters to the needs of individuals looking for home fragrances crosslinked with elegant and modern candles. As one of Ireland's largest contract candle fillers, the company crafts customized scent products, reed diffusers, wax melts, bath bombs, and dozens of other consumer items. The company has been creating custom scented products for 20 years, and its products are sold in over 500 retail outlets across the world.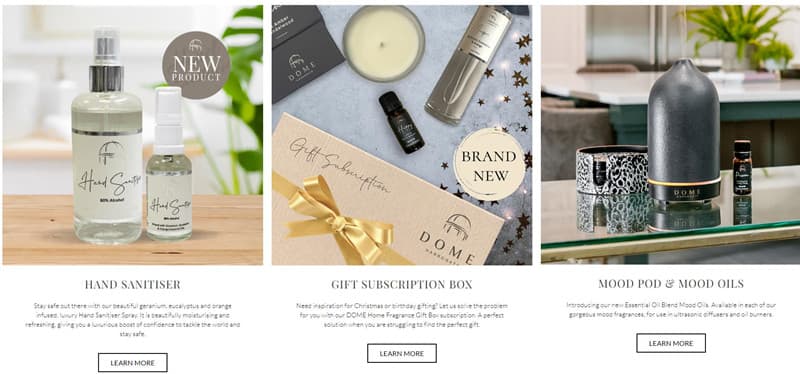 DOME Private Label is a UK candle manufacturer and custom filler that provides bespoke, private label candles to retailers and businesses worldwide. With over 10 years of experience in the industry, DOME Private Label has a reputation for supplying high quality candles that are tailored to each customer's specific needs. Whether you're looking for unique scents, shapes, or packaging, DOME Private Label can create a candle just for you.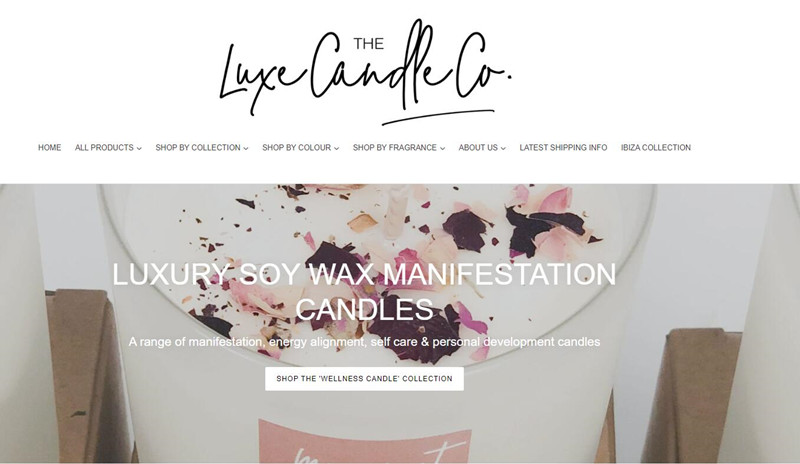 The Luxe Candle Co is a small, family-owned business that takes pride in their candle products. They make luxury candles by hand, and use only the highest-quality soy wax and essential oils. They believe that luxury should be ethically made, and that every product should be made with love. Their candles are perfect for anyone who wants to enjoy beautiful, scented candles that are made with thought and care.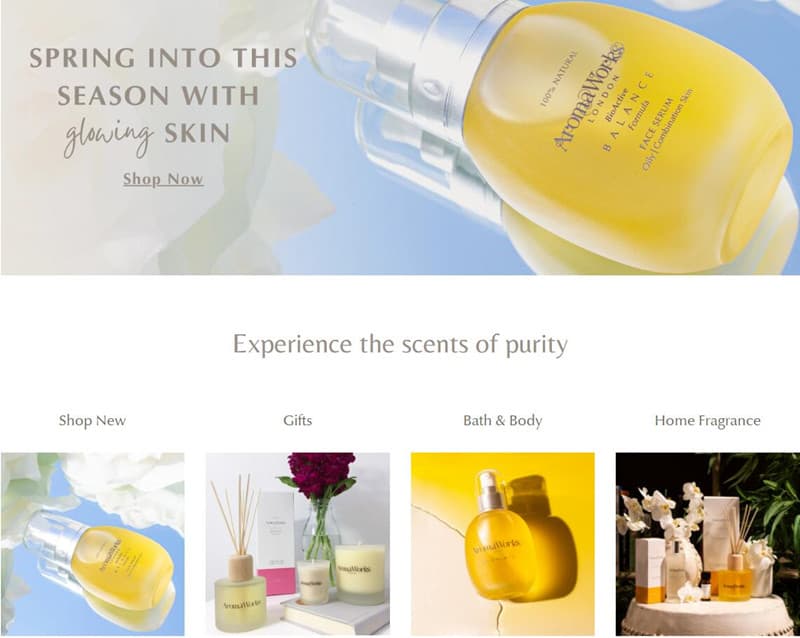 AromaWorks is a Multi Award Winning 100% Natural lifestyle brand combining a comprehensive range of Aromatherapy, Organic Skincare, Health Supplements and Herbal Remedies. They passionately believe in the power of nature to nurture, protect and enhance our wellbeing. Their candle products are ethically sourced, sustainably produced and 100% vegan.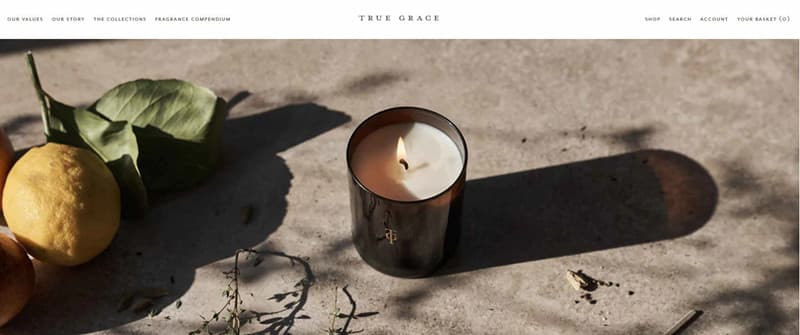 True Grace is one of the makers and purveyors of candles and other beautifully perfumed goods in UK. Combining the finest ingredients with a passion for fragrance, they create scents that transport you to another place and time. Whether you're looking for a luxurious gift or a little pick-me-up for yourself, they have just what you need. They use only the highest-quality ingredients, and never cut corners on safety.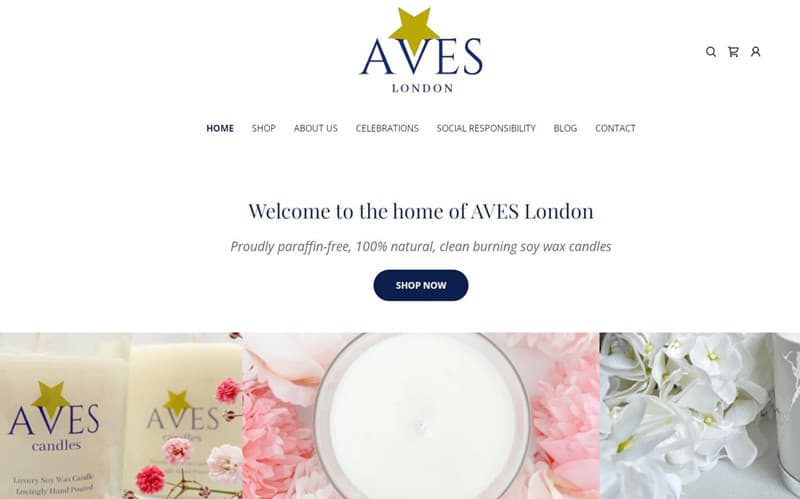 AVES candles are produced with 100% pure soy wax and 100% vegan and cruelty-free fragrances, producing no noxious soot. These candles come in a range of styles, including scents such as lavender, sweet pumpkin, and vanilla bean. Aves candles are perfect for any home or office, and their convenient sizes make them great for gift giving.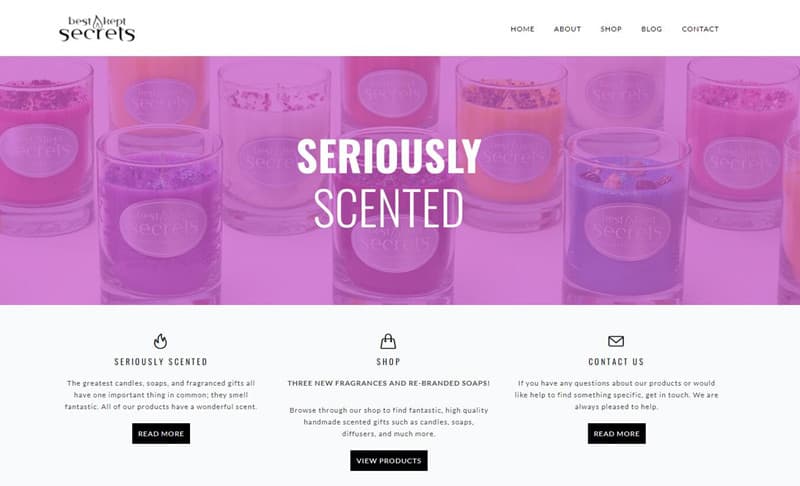 Best Kept Secrets, a business based in Morpeth, is a family-run manufacturer utilizing only premium locally sourced materials and traditional production and hand finishing to craft all its items.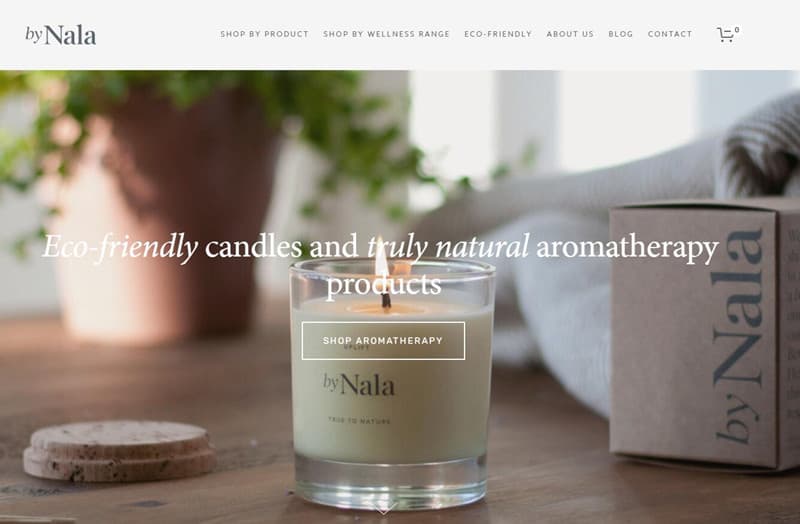 Located in Lancashire, the north of England, ByNala is a small, family-owned business that takes pride in their candle products and in the environment. They use natural and sustainable materials whenever possible, and they take care to craft each piece by hand. Different aromatherapy candles and reed diffusers are made with all-natural essential oil blends made to support your physical and mental wellbeing, promote happiness and calm, and aid your wellness.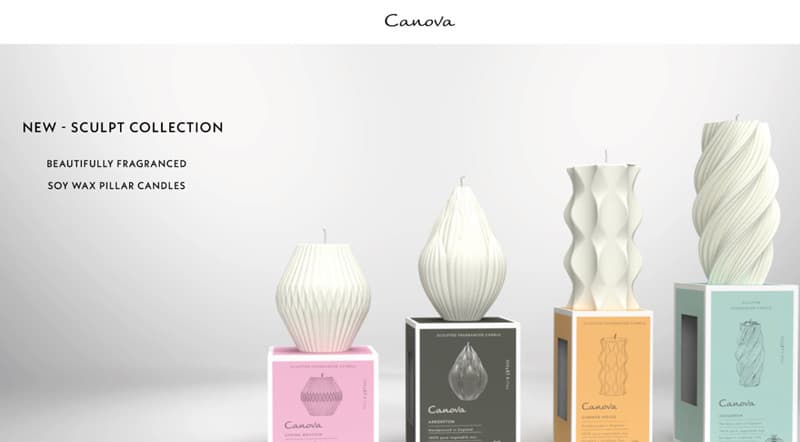 In 2008, two friends started Canova Candle with a simple goal: to make the best candles in the world. They believed that if they could make a candle that smelled great and looked beautiful, people would love it. And they were right! From their small studio in Herefordshire countryside, Canova Candle has grown into a leading brand of luxury candles in UK.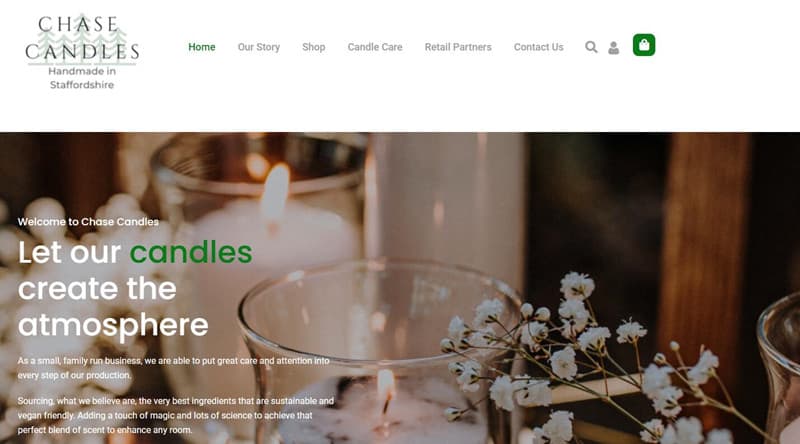 The small business Chase Candles cultivates and handmakes luxury soy-based candles at its operation in Cannock Chase, Staffordshire. The company's product line is cruelty free and vegan, due to the traditional manufacturing process used to craft its goods. Their scents are inspired by nature and their jars are made from recycled glass.
Trish, who has a workshop in a picturesque area of the Chiltern Hills, has created and designed her own line of luxurious vegan all-natural wax candles, which are inspired by the stunning surroundings. A true artisan product, each candle is individually created using traditional methods with the utmost attention to detail.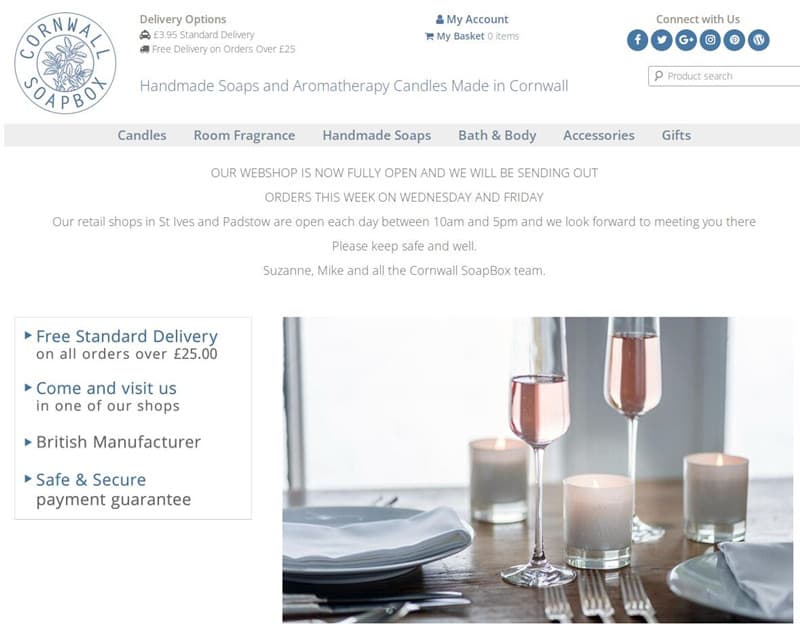 The Soap Box candles are handmade in Cornwall, and they use traditional methods and techniques that have been passed down through the generations. Their soaps and candles are made with natural ingredients and essential oils. They use only the finest quality ingredients, and their products are never tested on animals.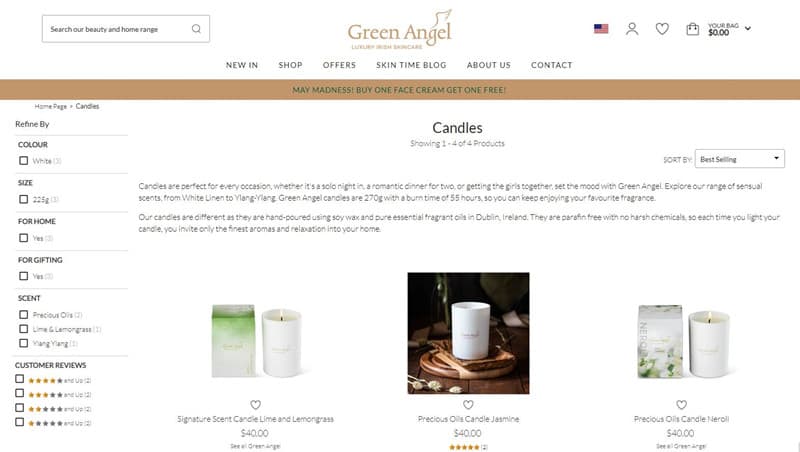 Founded in 2006, The GREEN ANGEL range of beauty products, sourced from eco-friendly seaweed and 100% pure essential oil in Ireland, was created by the Green Angel Skincare, Mary and Chris Mitchell.
Their luxury candles are hand-poured thanks to soy wax only, combined with their natural essential aromatic fragrances in Dublin, Ireland. They are parafin-free of harmful chemicals with no fragrances to harm you or your home, so each time you light your candle, you immediately experience only the most pleasant of smells.