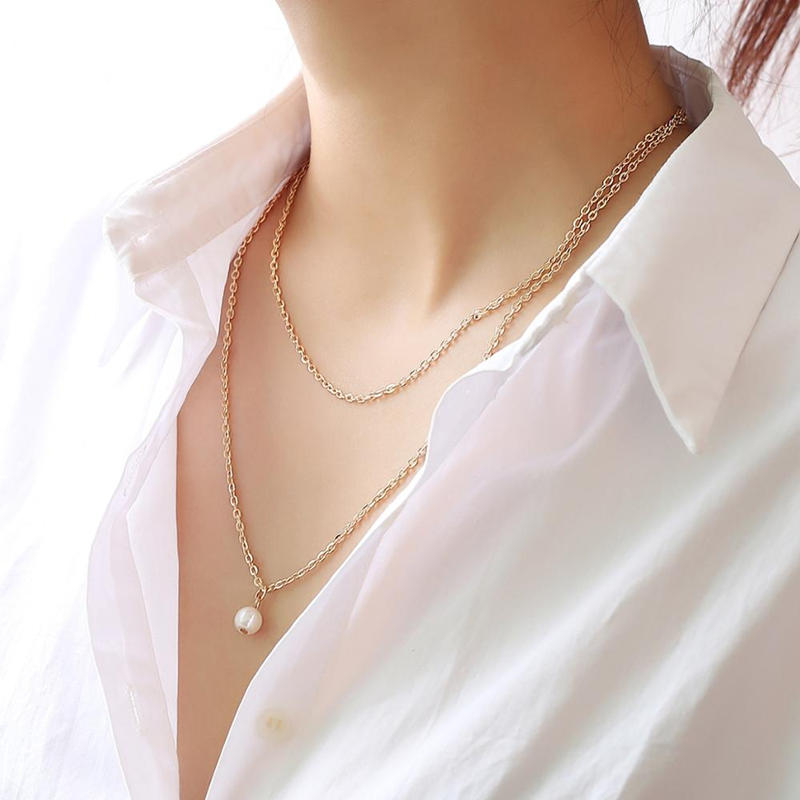 32 Best Wholesale Jewellery Suppliers & Manufacturers
Jewellery is an important part of any woman's wardrobe. Not only does it make a statement, but the right piece can complete an outfit and make a woman feel confident. Whether you're looking for something purely decorative or something to help you look your best, these are the best wholesale jewellery making suppliers and manufacturers in different countries:
Custom Jewellery Resource:
10 Best Wholesale Jewellery Suppliers in Australia

10 Best Canadian Jewelry Wholesale Suppliers

12 Best Jewelry Wholesale Suppliers in USA
Packaging and branding products are two of the most important aspects of marketing jewellery. Noya Promo has been a leader in the world of packaging and personalized business gifts for more than 20 years, supplying some of the biggest names in jewellery retail. We have everything from boxes and bags to tapes and labels, and we can help you find the perfect jewellery packaging solution for your brands.
10 best wholesale jewellery suppliers in australia
When it comes to finding quality wholesale jewellery suppliers, Australia is a great place to look. There are many reputable companies that offer high-quality jewellery products at competitive prices. Here are some of the best jewellery suppliers in Australia: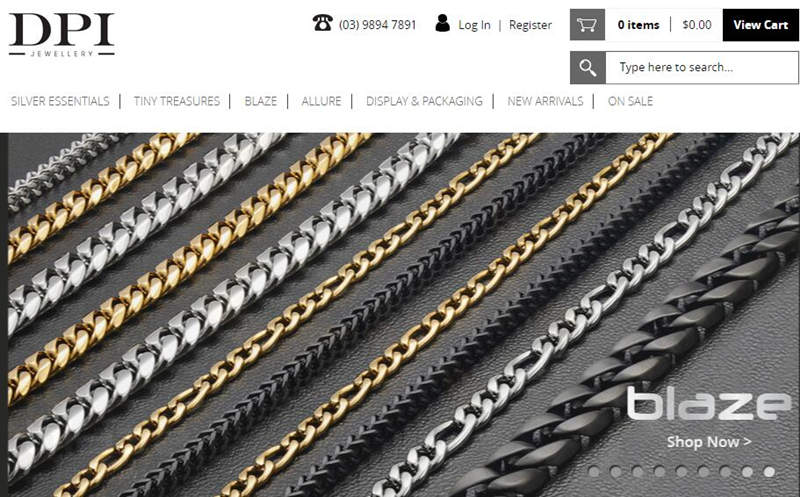 DPI Jewellery Pty Ltd is a long-standing, Australian-owned company that specialises in the design and manufacture of quality jewellery. They have been in business since 1988 and have continued to grow their reputation as a genuine, Australian-made jewellery supplier.
Their products are available through retailers all over the country, and they are committed to providing their customers with high-quality jewellery that meets their needs and exceeds their expectations.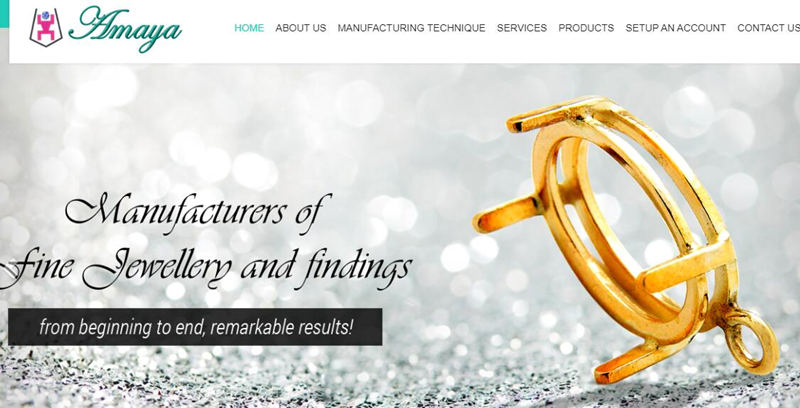 Amaya is a jewellery company that specialises in unique, one-of-a-kind pieces made from high quality materials. Drawing on some 30 years experience in the jewellery trade, their unique approach to jewellery design means that they can offer something truly special to their customers.
Whether you're looking for an engagement ring, a birthday present, or just a treat for yourself, Amaya has something perfect for you.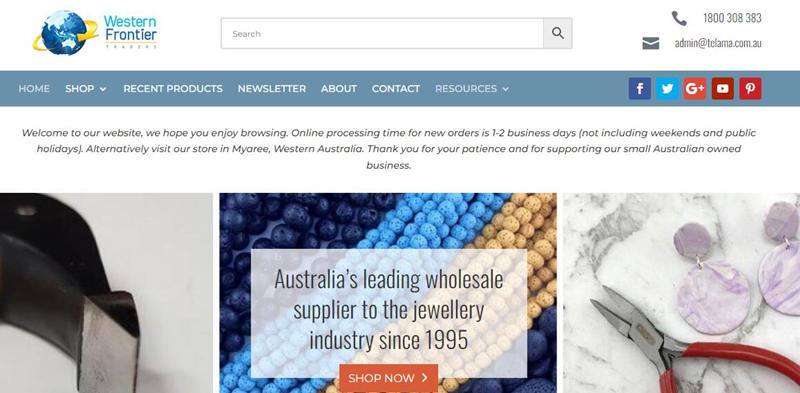 When Mark Freiden established Western Frontier Traders in 1995, he brought with him more than two decades of experience as a qualified jeweller. After honing his skills at some of the most prestigious jewellery stores in Johannesburg, Freiden decided to venture out and open his own business.
From its inception, Western Frontier Traders has been committed to providing quality jewellery products and services to its customers. Whether it's wedding bands, engagement rings or earrings, Freiden and his team take great pride in offering unique designs that cater to every taste.
What's more, Western Frontier Traders is one of the few jewellery stores in South Africa that offers a custom design service. So if you can't find the perfect ring or necklace elsewhere, don't worry – the team at Western Frontier Traders will be happy to create something special just for you.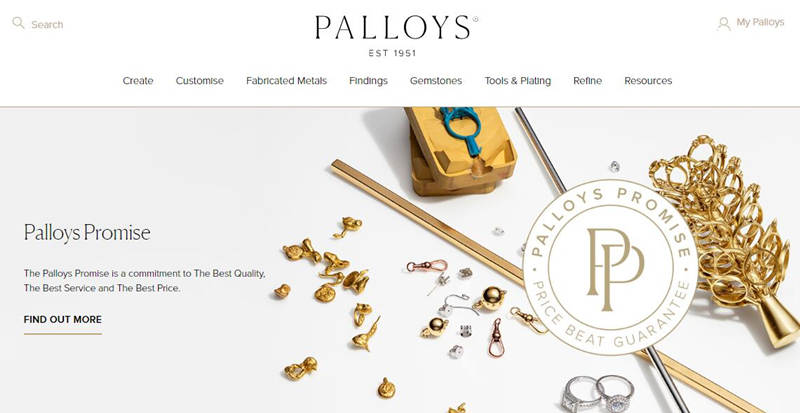 Palloys is an Australian jewellery brand that has been around for over 70 years. It is known for its high-quality, custom-made jewellery, and is considered to be one of the most respected brands in the industry. Palloys' jewellery is made from only the finest materials, and is designed to last a lifetime.
Whether you're looking for an engagement ring, a wedding band, or simply some new earrings, Palloys has something to suit every taste and budget.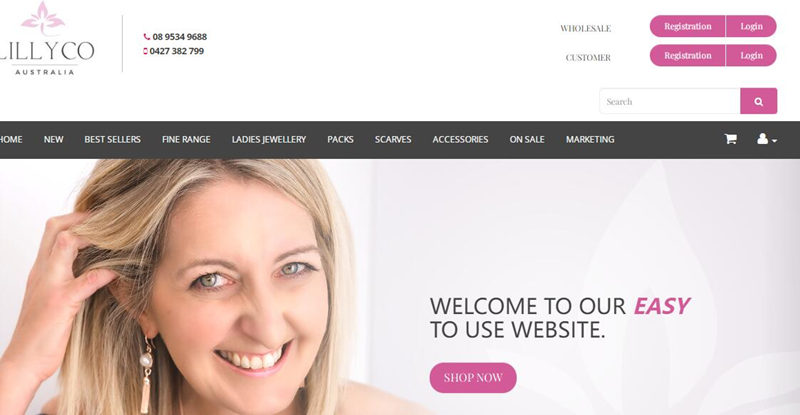 Lillyco Accessories Australia PTY LTD was founded in Australia in 2009 by Jane Bryer with extensive experience in the fashion industry. The company is a leading supplier of fashion accessories to the retail market, supplying a wide range of products to major retailers throughout Australia.
Lillyco has a strong commitment to providing quality products and service, and takes pride in its reputation for innovation and creativity.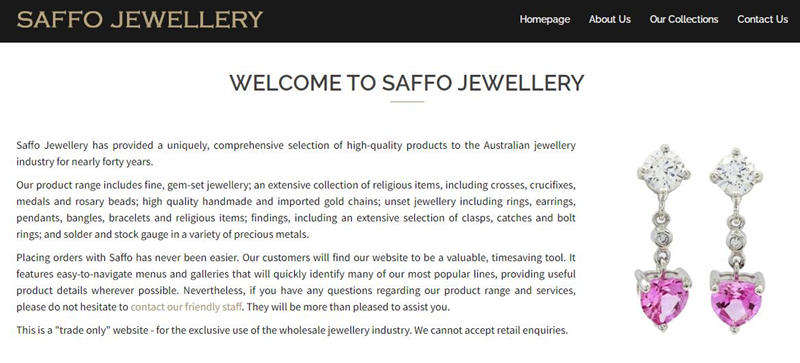 Saffo Jewellery is one of the most popular jewellery wholesale suppliers in Australia. It provides a uniquely comprehensive selection of high-quality products at affordable prices. The company offers an extensive range of products for men, women and children, including rings, earrings, necklaces, bracelets and chains.
The company is known for its excellent customer service and its commitment to providing quality products at affordable prices.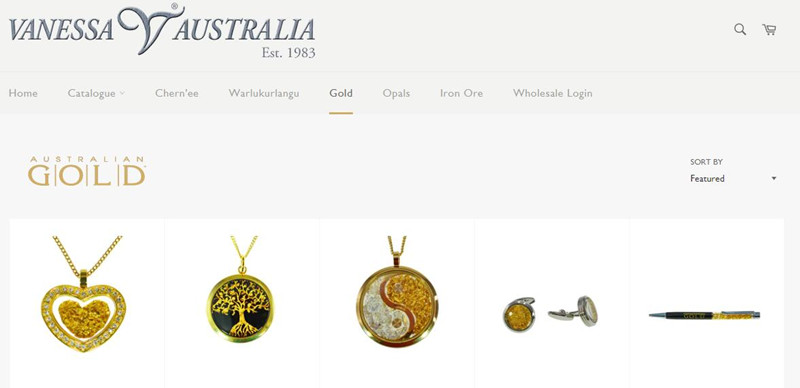 Vanessa Australia is a family-owned and operated business that has been supplying quality jewellery to retailers across Australia since 1983. Their facility in Western Australia allows them to design and manufacture their own jewellery, giving complete control over the quality and authenticity of jewellery products.
They are proud to offer an extensive range of affordable jewellery, including earrings, necklaces, bracelets, and rings.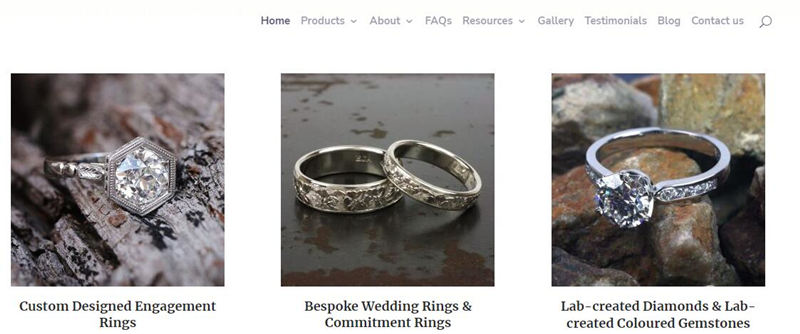 Ethical Jewellery Australia has been at the forefront of the movement towards greater environmental and social responsibility in the jewellery industry. They work with artisanal communities all over the world to create beautiful, sustainable pieces.
Their jewellery is made from recycled and Fairtrade gold and silver, and they use only natural gemstones. Ethical Jewellery Australia is committed to creating beautiful pieces that are also ethically and environmentally responsible.
By choosing their jewellery, you can feel good knowing that you are supporting sustainable practices.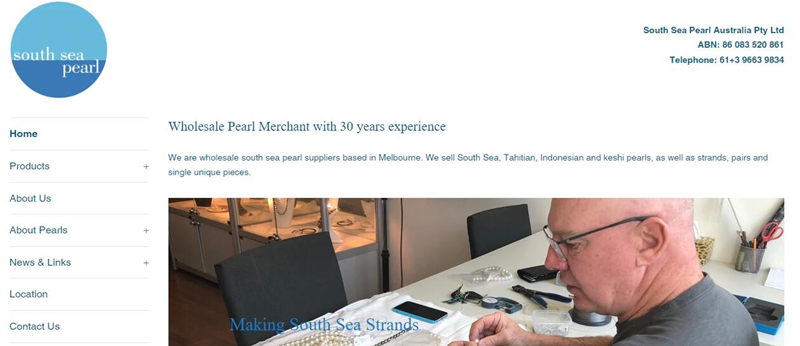 South Sea Pearl Australia Pty Ltd is a statewide wholesale supplier of South Sea pearls in Melbourne, found in Australia by the Director of the company, Richard Trayling, who deals with pearl grading for over 27 years. They source for their pearls directly from suppliers in Australia, Tahiti, and Indonesia.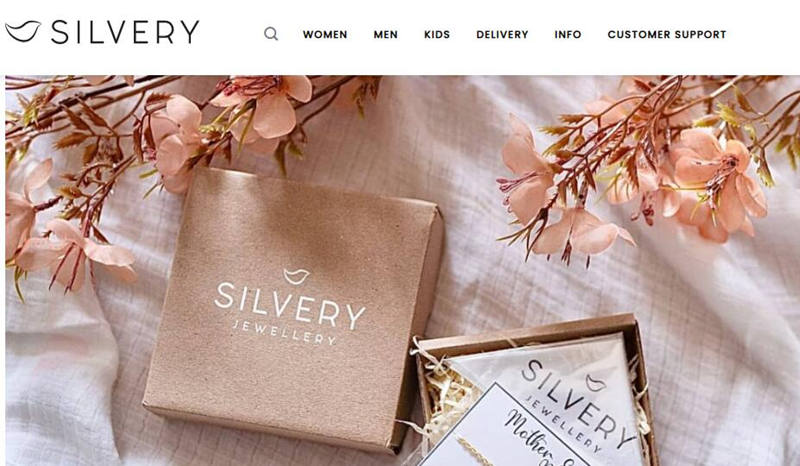 Silvery Jewellery is a unique wholesale jewellery supplier that originated from South Africa. What makes Silvery Jewellery so special is the fact that it is a home-grown business, run by a 20 wonderful people team.
They offer an exquisite range of silver jewellery, including earrings, bracelets, necklaces and rings. Silvery Jewellery also offers a custom design service, so you can create your very own bespoke piece of jewellery.
10 best canadian jewelry suppliers
Canadian jewelry suppliers offer a wide variety of unique and exquisite pieces. Whether you're looking for something classic or something more contemporary, these suppliers have you covered. From world-renowned brands to small independent businesses, there is sure to be a supplier that meets your needs.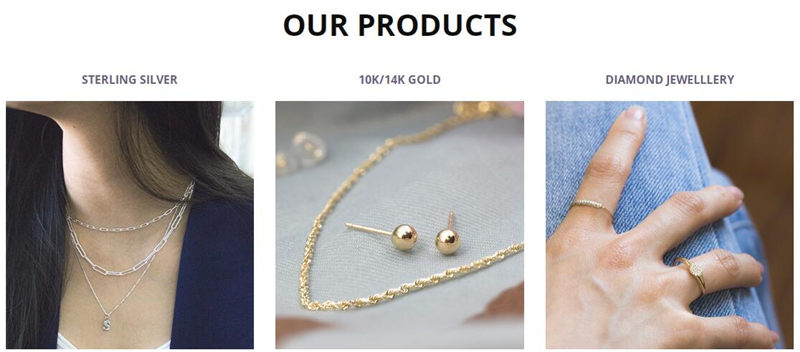 Since 1986, House of Jewellery has been the leading jewellery wholesaler in North America. We offer top prices for sterling silver, 10K and 14K gold line, and a large selection of conflict-free diamonds and other luxury items.
At House of Jewellery, they have worked with many jewellers over the years to create one-of-a-kind pieces for their clients. Their team is experienced in creating everything from delicate gold earrings to stunning diamond necklaces, and they can work with you to create the perfect piece of jewellery for any occasion.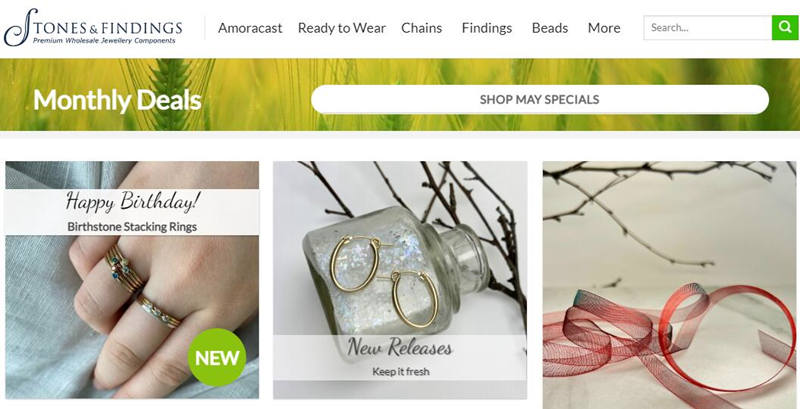 A new jewellery component wholesaler has emerged on the scene, offering unique and exclusive components made from sterling silver and gold fill. The company is called Stones and Findings and they are quickly gaining a reputation for their high quality products and excellent customer service.
Stones and Findings offers a wide range of components, including charms, pendants, beads, chains, and clasps. Their selection of sterling silver and gold fill components is quite extensive, and includes a variety of shapes and styles that are not commonly found elsewhere.
What makes Stones and Findings stand out from the competition is their commitment to quality. All of their components are made from the highest quality materials, ensuring that they will withstand the test of time. They also offer fast shipping times and excellent customer service, making them the perfect choice for any jewellery maker looking for premium components.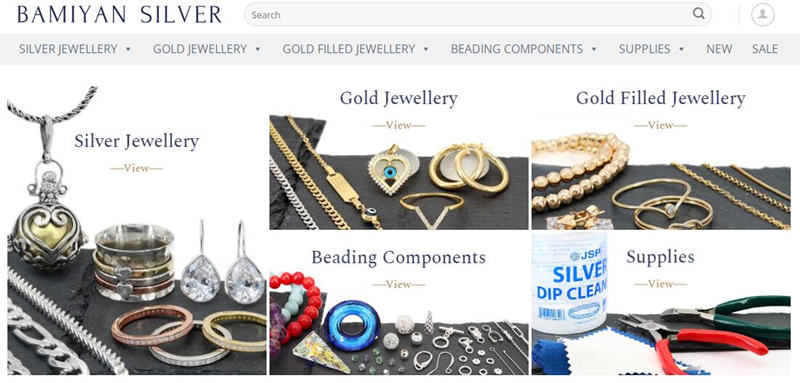 Bamiyan is a privately owned business based in Canada, mostly catering to the Canadian market. They have a variety of shapes, colors and sizes to choose from beads and findings, semi-precious and non-semi-precious stones.
They're passionate about providing their 2b customers with beautiful, high-quality silver jewellery from around the world, and their selection is always changing so there's something new to discover each time you visit them. Their team travels extensively to find the best pieces available, so you can be sure that what you buy from Bamiyan is of the highest quality.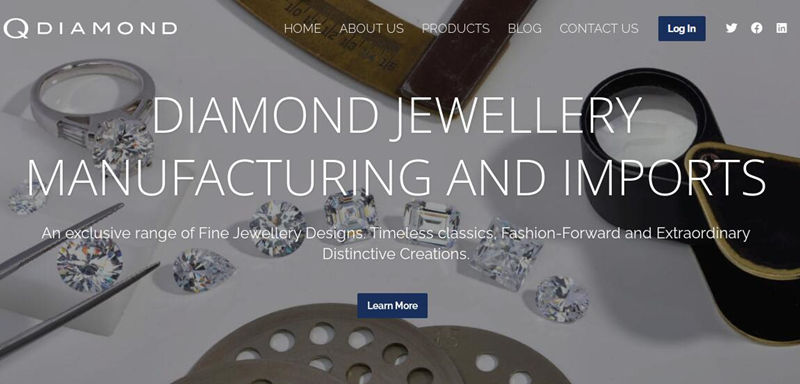 Q Diamond Wholesale & Imports is a Canadian based diamond firm offering an extraordinary range of high-quality diamonds and diamond jewelry. They carry an extensive selection of loose diamonds, diamond rings, diamond earrings, and other diamond jewelry.
Q Diamond is committed to providing their customers with the best possible wholesale experience, from finding the perfect diamond to delivery of the finished product.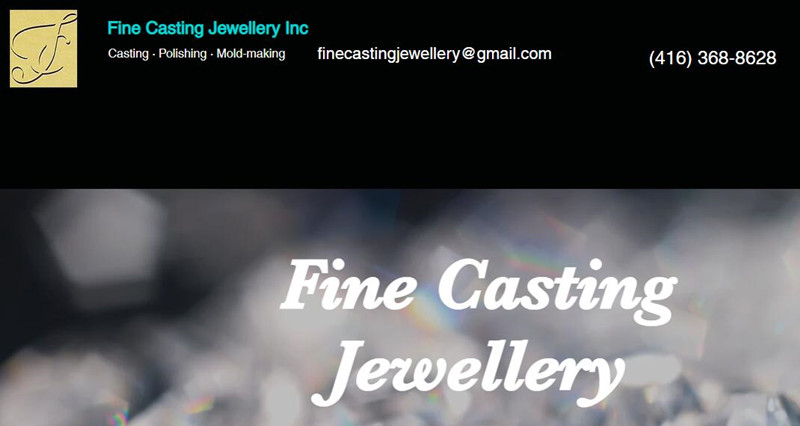 Founded 1982 Fine Casting Jewellery is a family-owned and operated business that offers a wide range of services to meet your needs. They use only the latest and most advanced technology to create stunning jewellery pieces that will exceed your expectations. They also offer a wide range of casting materials, so you can find the perfect option for your project.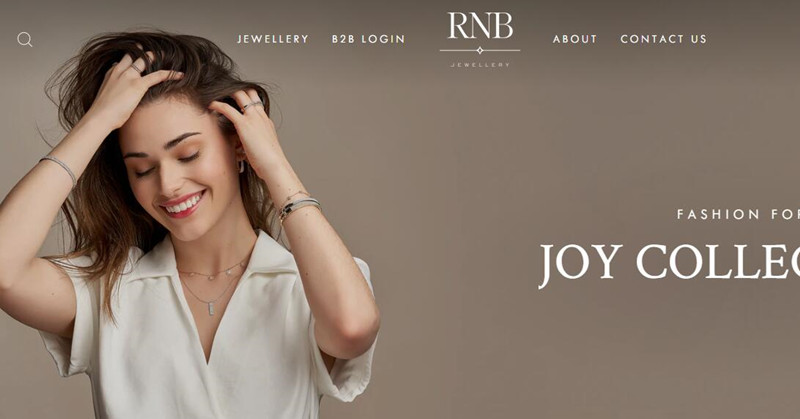 RNB offers a unique and ever-changing selection of Canadian-made jewellery, which has made it one of the most popular jewellery wholesalers in the country. RNB's jewellery is designed to be both beautiful and timeless, and the company's commitment to quality service has earned it a reputation for excellence.
Whether you're looking for a special gift or just something new to add to your own collection, RNB is sure to have something you'll love.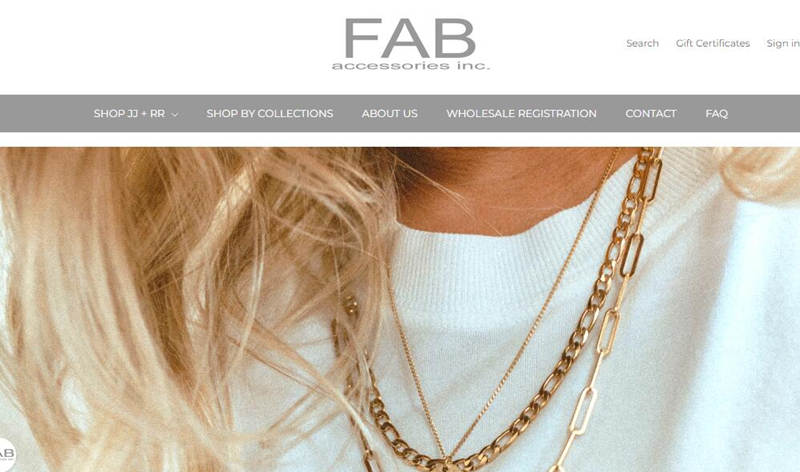 FAB Accessories Inc is a fashion jewelry and accessory design, wholesale and online retail company based in Toronto. Their team of designers is passionate about creating unique pieces that reflect the latest trends in fashion.
They offer a wide range of products, including necklaces, bracelets, earrings, and rings. They also carry a variety of bags, hats, and scarves. Their products are available online and in select stores across Canada.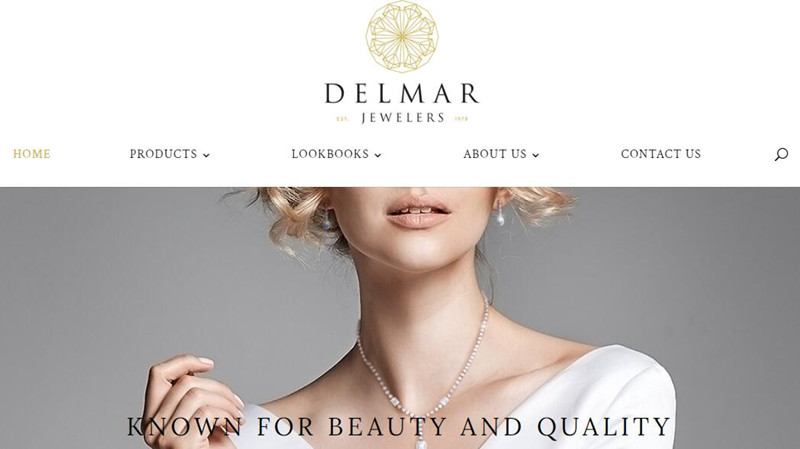 Delmar is a Canadian owned and operated company, specializing in creating unique and timeless jewelry for women across North America. For over 40 years, they have been committed to providing high-quality, affordable pieces that reflect the latest trends.
From earrings and necklaces to bracelets and rings, Delmar has something for everyone. What's more, their team of talented designers are always working on new collections, ensuring that you'll always be able to find the perfect piece to suit your style.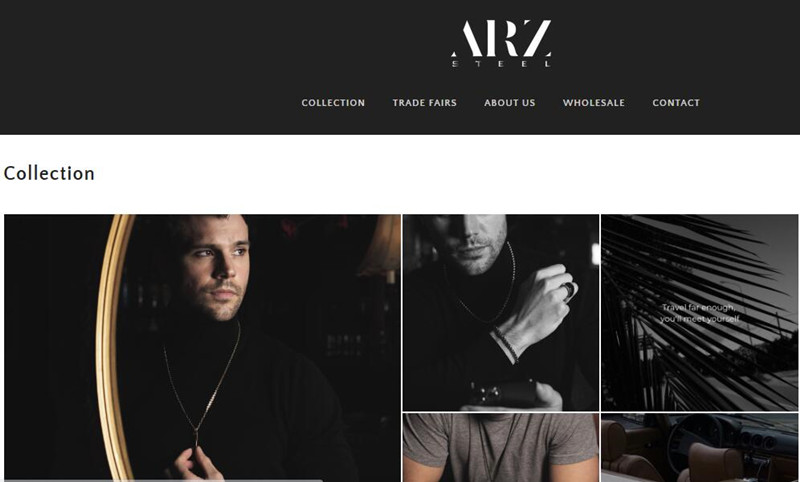 The Montreal-based jewelry and accessory company, A.R.Z Steel, has been in the industry for over 15 years. Brothers Isik & Yves Shlomo got their start in the business by designing and handcrafting their own pieces in their parents' basement.
From there, the company grew and eventually opened a factory to produce their line of jewelry and accessories. What began as a small operation has now turned into a successful international business with retailers all over the world. With a focus on quality and craftsmanship, A.R.Z Steel has become known for its unique designs and high-quality products.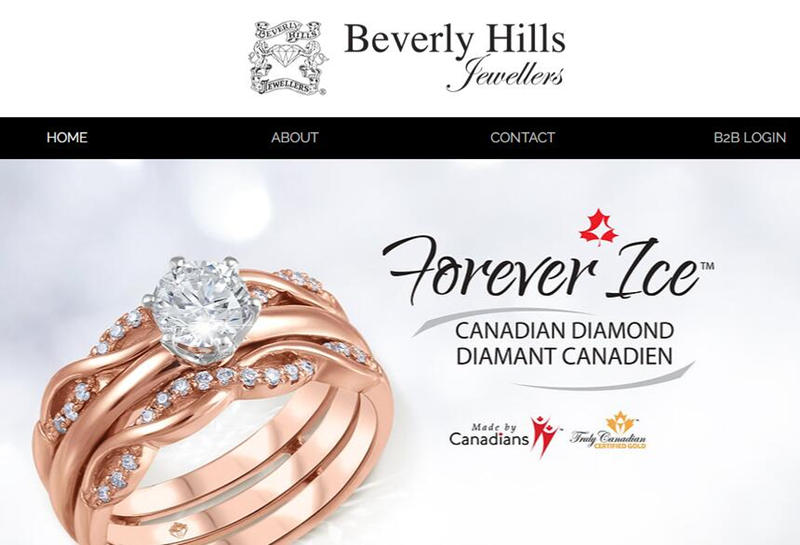 Beverly Hills Jewellers Mfg. Ltd is known for their quality goods, and jewellery is no exception. Their jewellery is made from start to finish in Canada using high-quality materials and skilled craftsmanship. You can trust that their jewellery is made with love and care, just like the Canadian values they hold dear.
Whether you're looking for a unique piece of jewellery to commemorate a special moment or you want to invest in a timeless piece that will last for years to come, their collection has something perfect for you.
12 best jewelry Wholesale suppliers in uSA
Check our list with well-known and trusted jewellery companies that supply a wide range of wholesale jewelry to retail stores and online retailers alike. They are known for their high quality products and customer service.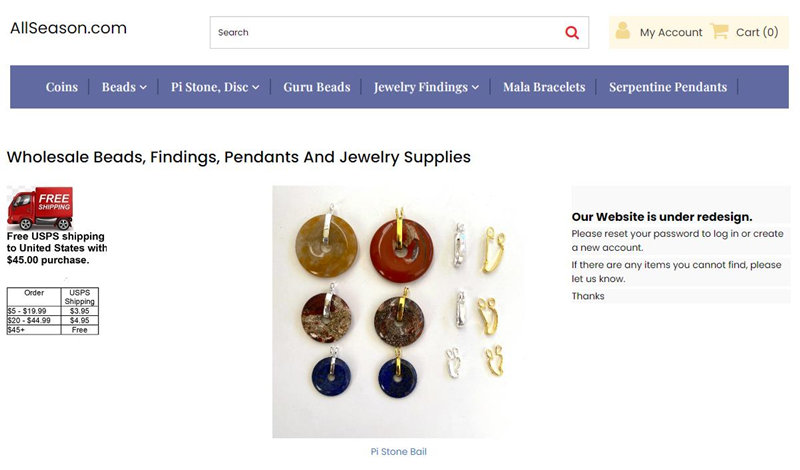 All Season.com is the premier importer and wholesaler of your necessity for beads, sterling silver findings, jewelry findings, semi-precious stone beads, and the largest serpentine carvings supplier in the entire country. They are your one-stop-shop for all of your beading and jewelry making materials and finding needs.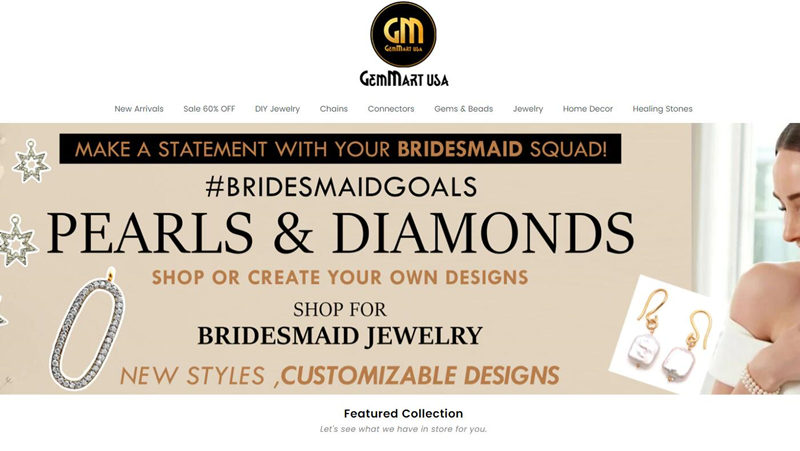 GemMartUSA is a wholesale mart that specializes in a wide range of gemstones, beads, bracelet charms, jewelry making supplies and fashion jewelry. They are known for our innovation and high-quality products.
Their team has more than 15 years of combined experience in the industry, which allows them to provide customers with the best possible products and service. Their gemstones are sourced from around the world, so they can offer you a variety of options. Whether you're looking for diamonds, rubies, sapphires, or any other type of gemstone, GemMartUSA is your go-to source.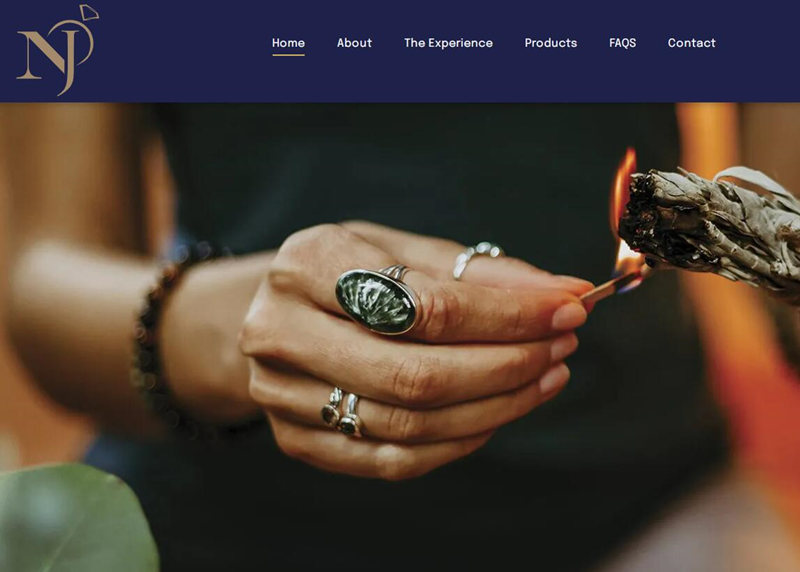 As a family-owned and operated business, Nugent Jewelry has been providing quality gems and jewelry to retailers for over 20 years. They have a rich history of sourcing superior quality stones and gems directly from mines all over the world. With a wide selection of products and a commitment to customer service, Nugent Jewelry is your one-stop shop for all your jewelry needs.
Their team of skilled artisans use a proprietary blend of USA supplied, 92.5 sterling silver with anti-tarnishing superpowers within the silver itself to create pieces that are both unique and high quality.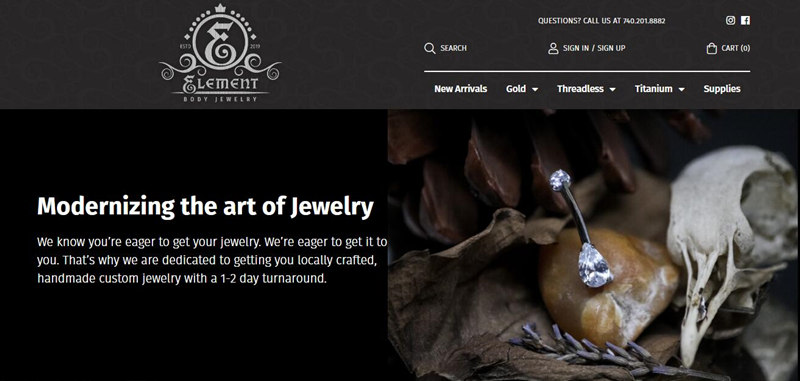 Introducing Element Body Jewelry, where your unique style is their top priority. They want you to have the most exciting and enjoyable experience when you visit Element Body Jewelry, so they offer a wide variety of body jewelry in all shapes, sizes, and colors.
Whether you're looking for something simple and understated or eye-catching and dramatic, they have something perfect for you. Their collection includes everything from earrings and nose rings to belly chains and toe rings, so be sure to explore all of their options! They're confident that you'll find the perfect piece of jewelry to express your unique personality.
Salesone LLC, headquartered in Norwalk, Connecticut, USA, is proud to be a leading Body Jewelry and Men's Jewelry manufacturer and wholesaler. Founded in 2004, they have become one of the industry's most trusted suppliers with a wide selection of products that cater to every customer.
With their commitment to quality and service, they continue to deliver unique jewelry pieces that meet the needs of customers.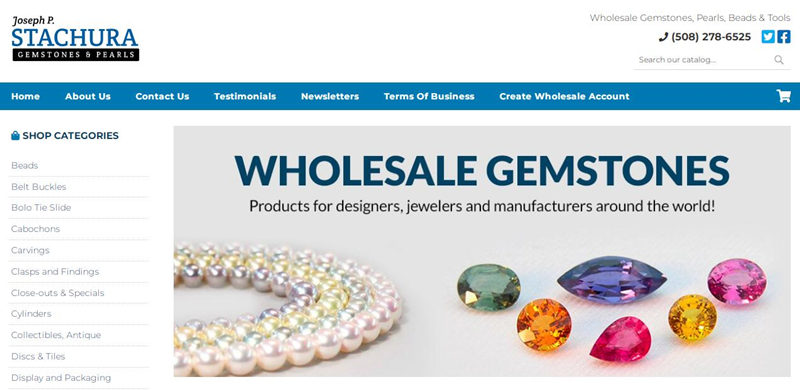 Joseph P. Stachura Co., Inc. has been designing, manufacturing and creating fine jewelry since 1955. The company is known and respected by jewelers and designers all over the world for their high quality standards, innovative designs and craftsmanship.
They have a team of talented designers who create unique pieces that reflect the latest fashion trends, and their skilled craftsmen create each piece with meticulous attention to detail.
They use only the finest materials, including gold, silver, diamonds and gemstones, and their wholesale jewelry is backed by a lifetime warranty. Whether you're looking for classic or contemporary styles, Joseph P. Stachura Co., Inc. has something to suit your taste.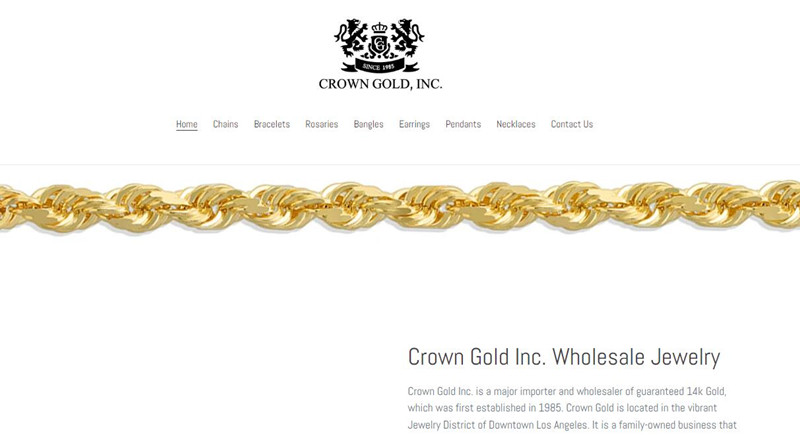 Since 1985, located in the vibrant Jewelry District of Downtown Los Angeles, Crown Gold, Inc. is a leading importer and wholesaler of guaranteed 14k gold. The company has since grown to become one of the largest gold distributors in the United States.
Crown Gold offers a wide range of gold products, including coins, bars, and jewelry. All of their gold products are certified and come with a lifetime guarantee.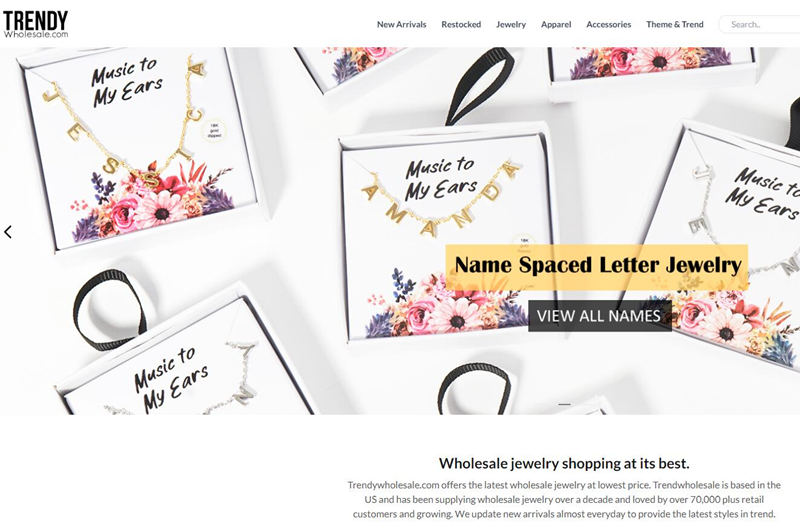 TrendyWholesale started with a singular mission, to supply quality jewellery and offer latest style. They are continuously looking for the newest and most popular products to keep up with the latest trends. They have an extensive product line that is constantly expanding. We have something for everyone, from clothes and accessories to home decor.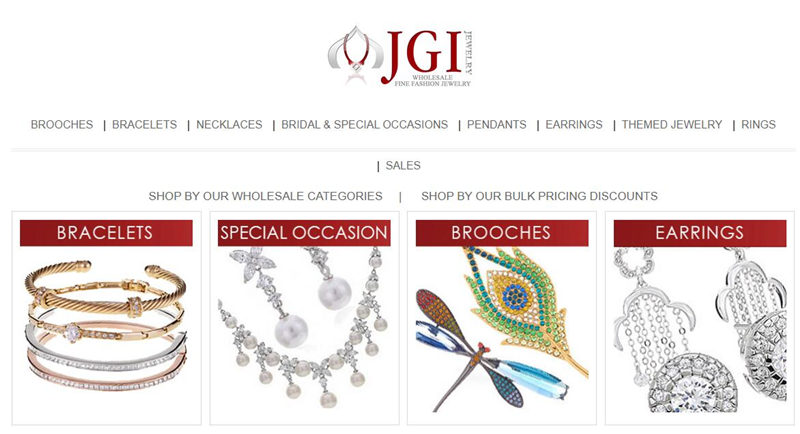 When it comes to fashion jewelry, there is no better name in the business than JGI Jewelry. They are a wholesale fashion jewelry enterprise that strives to keep up with the pinnacle of style and trends. Their collection of earrings, necklaces, bracelets, and rings is second to none, and they are always updating inventory with the latest and greatest designs.
Whether you are looking for something flashy and bold or understated and elegant, they have exactly what you need. So don't go anywhere else – come to JGI Jewelry for all your fashion jewelry needs!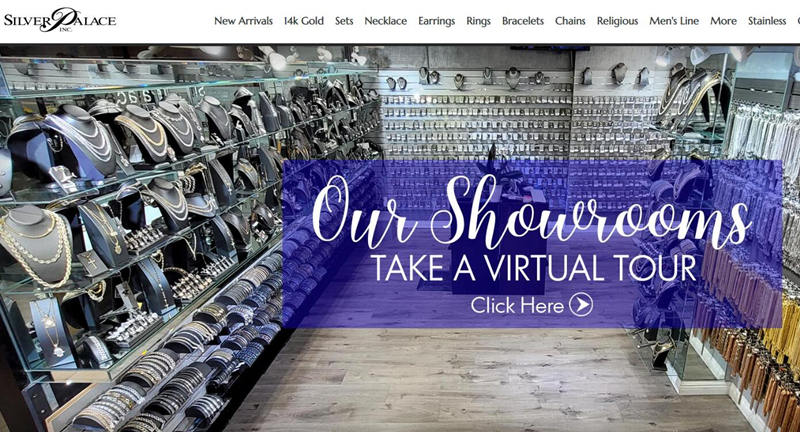 Silver Palace Inc. is a distinguished wholesaler of sterling silver fashion jewelry, supplying retailers since 1997. Offering a wide range of products that include earrings, necklaces, bracelets, and rings, Silver Palace caters to boutiques and gift shops with its unique pieces that are sure to please any customer.
With an extensive selection of styles and designs, Silver Palace is a one-stop wholesale shop for all your sterling silver fashion jewelry needs.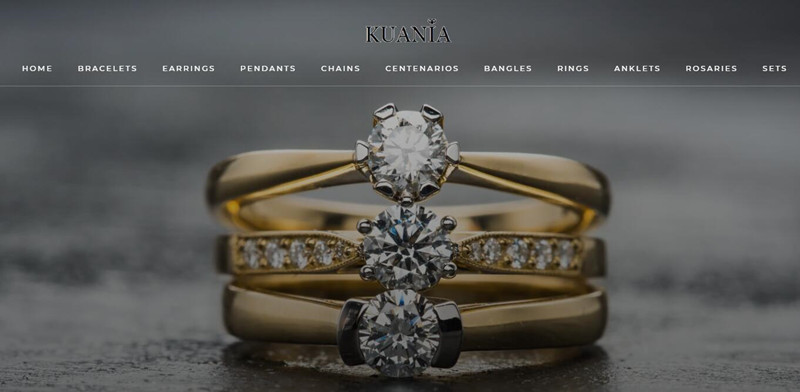 KUANIA was established in 1996 with the mission to perfect the art of gold plating. For over two decades, they have been providing high quality gold plating services to businesses and consumers all over the world.
Their team of experts utilize only the latest technology and equipment to ensure that your product is flawlessly gold plated. They are confident in our ability to provide you with a top-notch service, and they are committed to meeting your needs and exceeding your expectations.
Sonara Jewelry has been in business for over 35 years. They manufacture and import the finest quality costume jewelry for retailers all over the United States. Their products are available at major department stores, specialty stores, and boutiques.
They are proud to offer a wide variety of styles and colors that will suit any taste. Their jewelry is made of high-quality materials, including crystal, glass, metal, and plastic. They also offer a wide selection of charms, beads, and pendants that can be used to create custom pieces.