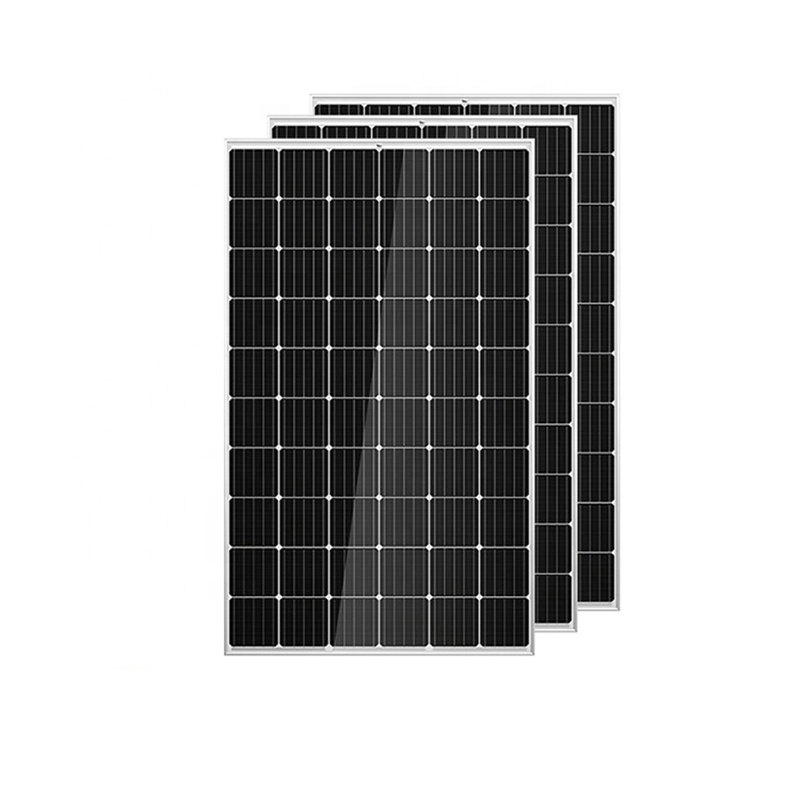 Top 25 Solar Panel Manufacturers & Companies
There are many different types of solar panels on the market today. They vary in size, shape, color, and price. But which one is the best for your home or business? This article provides an overview of the top solar panel manufacturers and suppliers in the world. It includes a description of their products, advantages, and how they benefit customers.
8 best UK Solar Panel Manufacturers & Companies
UKSOL has a long and successful history in the solar PV industry, having been founded in 2015. The company has gone from strength to strength in recent years, winning multiple awards and expanding its reach globally. UKSOL is committed to providing high quality solar PV modules to its customers, and has a vision to become the leading global provider of solar PV solutions.
The company has a strong research and development team who are constantly innovating new ways to improve the performance of their products.
As a UK-based solar energy company, UKSOL envisions its future at the heart of global developing markets, leading Britain and the world in delivering safe, low cost solar energy.
Naked Solar is one of the leading solar panel installers in the UK, with a wide range of products to suit any customer.
The company has been operating since 2009, offers a wide range of solar panels to suit any need. Solar panels from Naked are a great way to reduce your carbon footprint and save money on your energy bill.
Storage from Naked is the perfect way to keep your solar power running even when the sun isn't shining. With our products, you'll be able to live a more sustainable life while saving money on your energy costs.
Based in Croydon, London, UK, Evergreen Power Solar has a team of highly skilled engineers that design, install, and maintain bespoke solar PV systems for domestic and commercial customers across the United Kingdom since 2013.
If you are interested in making the switch to solar power, Evergreen Power Solar is the perfect company to call. They offer panels and batteries installation that will save you money on your energy bills. The best part is that their products are designed to last for many years, so you won't have to worry about replacing them anytime soon. Evergreen Power Solar is the perfect choice for anyone who wants to save money and help the environment.
Solar panel technology has come a long way in recent years, and Solarsense has been at the forefront of this solar revolution. They are proud to be one of the UK's leading clean energy contractors and have seen the renewable energy industry develop first-hand.
SolarSense is a UK based company that provides turn-key renewable energy solutions to homes and businesses. The solutions offered by SolarSense result in financial savings, carbon reductions and improved energy efficiency for the customer.
SolarSense has a team of highly qualified experts who design, install and maintain the renewable energy systems. The company offers a free consultation to assess the energy needs of the customer and provide a tailor-made solution.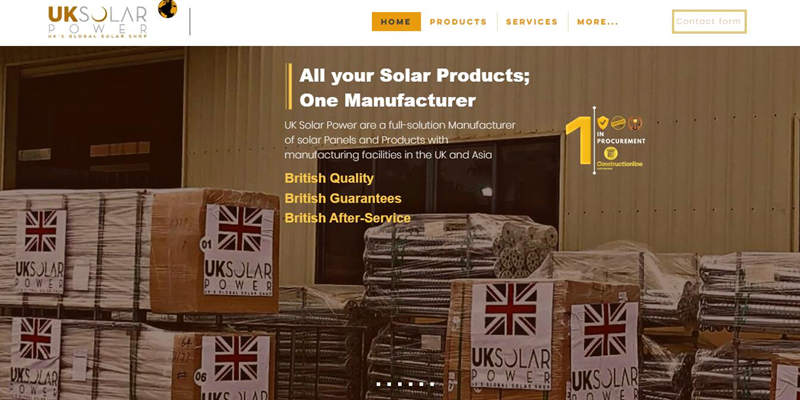 Founded in 2014, UK Solar Power is a quality-backed British owned solar products company that manufactures and installs globally.
UK Solar Power has become a leading provider of renewable energy solutions in the UK. They offer a wide range of products and services including the installation of solar PV panels. Their team of expert engineers are able to tailor each project to the specific needs of their clients, ensuring that they get the best possible outcome.
The company has a strong commitment to customer satisfaction and always puts their needs first. This has resulted in UK Solar Power receiving numerous positive reviews and testimonials from happy customers.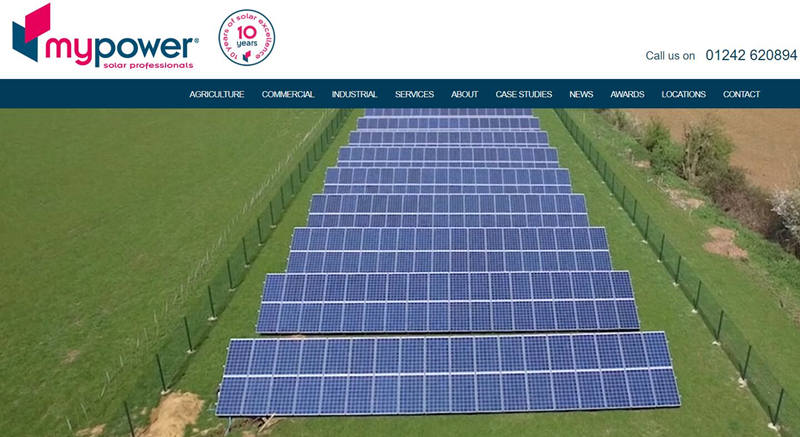 Mypower design, supply and install solar photovoltaic (PV) systems which will help your business to tackle climate change and reduce your energy bills.
Mypower offers a complete solar photovoltaic (PV) installation solution that helps businesses take control of their own electricity supply. By generating power from the sun, businesses can avoid the rising costs of energy and produce their own clean, renewable energy.
Mypower's PV installations are custom designed to meet the specific needs of each business, and their team of experts ensure a smooth and efficient installation process. With a Mypower solar PV installation, businesses can save money on energy costs, reduce their carbon footprint, and support the transition to a cleaner energy future.
GB-Sol is a UK owned company manufacturing and distributing Solar Photovoltaic (PV) Panels since 1995.
GB-Sol have been in operation for over 27 years and have a strong reputation in the solar PV industry. The company has a team of experienced engineers and technicians who design, manufacture and test the solar PV panels to the highest standards.
GB-Sol's solar PV panels are used in a variety of applications including domestic, commercial, industrial and agricultural. The company's products are exported to countries all over the world including Europe, Asia, Africa and the Americas. GB-Sol is committed to providing high quality solar PV products at competitive prices.
Located in Oxford, Exeo Energy is one of the best solar panel installers & suppliers for more than 14 years experience in the UK renewable energy industry.
They carry out a free site survey to assess your suitability for solar panels and provide you with a no-obligation quotation.
They only use the highest quality products and their team of fully qualified engineers are experts in installing solar PV systems.
Using their internet connection, you can install detailed system monitoring that shows exactly how your solar photovoltaic system is performing at all times. This allows you to see how much power you are generating, how much power you are using, and how your system is performing overall. Additionally, you can see how your system is performing in different weather conditions and at different times of day.
7 Best American Solar Panel Manufacturers
85% of U.S. solar panel production relies on China.
Hanwha Q CELLS is a solar energy company that manufactures and distributes solar panels. The company was founded in 1999 by Dr. Byung Chul Yoo and is headquartered in South Korea. Hanwha Q CELLS, a leading global solar energy company, announced that it has ranked first in major markets such as the United States, Germany, and the United Kingdom. The company's market share in these countries was far greater than its competitors.
Currently, Hanwha Q CELLS has large-scale solar cell and module production facilities around the world, including Korea, China, Malaysia, and the US. It is further accelerating innovation in research and development to more effectively respond to global demand. In the first quarter of 2019, a 1.7 gigawatt (GW) module factory was opened in the state of Georgia, US, signifying their continued expansion.
JinkoSolar Holdings Co., Ltd. (NYSE: JKS) was established in 2006 and listed on the NYSE in 2010. It is the indirect controlling shareholder of JinkoSolar Co., Ltd., as one of the few vertically integrated companies in the world. As a photovoltaic manufacturer in the industry chain, JinkoSolar's business covers the production of high-quality silicon ingots, wafers, and cells, as well as the manufacture of high-efficiency mono- and polycrystalline photovoltaic modules.
By the end of 2021, the annual production capacity of integrated monocrystalline wafers, solar cells and solar modules produced by JinkoSolar will reach 32.5 GW, 24 GW (including 940 MW N-type cells) and 45 GW, respectively.
JinkoSolar has more than 25,000 employees and 9 global production bases around the world, and its marketing network covers 35 countries around the world, providing solar products, solutions and technical services to ground power plants, commercial and residential customers in more than 160 countries.
Silfab Solar is a Canadian solar energy company that manufactures solar modules. The company has been in business since 2001 and has a manufacturing plant in Toronto. Silfab Solar modules are used in a variety of applications, including residential, commercial, and utility-scale installations.
Silfab manufacturer with 800 megawatts of photovoltaic module manufacturing capacity in Washington, has previously determined to expand its new cell manufacturing facility and negotiated incentives with U.S. state and local governments to build the facility.
In 2009, First Solar, Inc. became the first solar panel manufacturer in the world to build a factory that could produce solar modules at a cost of less than $1 per watt. The company has continued to lead the industry in terms of cost-efficiency and was the first to produce a solar module that could be installed without government subsidies. First Solar is also one of the largest providers of utility-scale photovoltaic systems in the world.
First Solar's thin film technology is well-suited for hot, dry climates like those found in the Southwest United States. The company has also been a leader in moving towards large-scale deployment of solar power.
Mission Solar Energy is headquartered in San Antonio, TX., where they manufacture solar modules using the latest technology and equipment. They are committed to producing high-quality solar products that meet the needs of their customers.
They offer a wide range of solar products that can be used for residential, commercial, and industrial applications, and they are always looking for new ways to improve solar products and services.
Mission Solar is a member of OCI Company Ltd., a multi-national company with diversified businesses in the fields of chemical, construction, and energy. OCI Company Ltd. has been in business for over 50 years and is headquartered in Seoul, South Korea.
Solaria is a company on the forefront of solar technology. They have developed a method of manufacturing solar cells that is more efficient and cost effective than traditional methods. This has allowed them to produce solar panels that are cheaper than most other premium brands, while still maintaining high quality and performance. Solaria panels are ideal for residential or commercial applications where quality and value are both important factors.
Located in Silicon Valley SunPower Corporation is a public company. It sells and installs solar energy systems for homes, businesses, government organizations, and utilities. SunPower is the world's largest manufacturer of solar panels with a 22% market share as of 2017. The company has been in business since 1985 and was founded by Dr. Richard Swanson.
SunPower is a leading solar technology company that offers homeowners access to solar energy with a diversified portfolio of leading residential and solar storage solutions. SunPower's high efficiency solar panels are exclusive to its products and have been installed in over 2 million homes globally.
With SunPower, customers can choose from a range of solar products, financing options, and services that make going solar simple and affordable. In addition to its cutting-edge solar technology, SunPower also offers home battery storage systems that allow customers to store solar energy for use when the sun isn't shining. This gives customers the ability to use more of their own renewable energy and reduce their reliance on the grid.
10 Best Solar Panel Manufacturers in China
China has also taken a leading role in developing new solar technologies.
Since 2000 LONGi Solar is a leading manufacturer of mono-crystalline silicon solar wafers, cells and modules. LONGi has been a technology and manufacturing leader in the solar industry for many years. LONGi's products are some of the most efficient and reliable on the market.
Wuxi Suntech Solar Power Co., Ltd. (referred to as Suntech Power) was established by Dr. Shi Zhengrong in January 2001. It is a wholly foreign-owned high-tech photovoltaic enterprise integrating R&D, production and sales. It is mainly engaged in crystalline silicon solar cells, modules and photovoltaic systems. Engineering, research, manufacturing, sales and after-sales service of photovoltaic application products.
Suntech's global branches are located in important cities such as Beijing, Shanghai, San Francisco, Tokyo, Munich, Rome, Madrid, Schaffhausen, Seoul, Sydney, etc., with 4 production bases located in Wuxi, Luoyang, Qinghai, Shanghai and Nagano, Japan. Has about 11,000 employees worldwide.
Yingli Green Energy Holdings Limited (NYSE: YGE) is a leading global solar energy company and one of the world's largest manufacturers of vertically integrated photovoltaic power generation products. Their business mainly involves the design, manufacture and sales of photovoltaic modules, and the products are mainly sold to countries and regions such as Germany, Spain, Italy, Greece, France, South Korea, China and the United States.
It is headquartered in Baoding, China, and has more than ten branches and offices around the world, with a total of more than 6,000 employees. At Yingli, they are committed to providing clean, renewable energy to factories, homes and utilities around the world through photovoltaic technology.
Trina Solar Co., Ltd. ("Trina Solar" for short, stock code: 688599), the world's leading provider of photovoltaic smart energy solutions, was founded in Changzhou, Jiangsu in 1997. As of the end of 2017, Trina The cumulative shipments of photovoltaic modules ranked first in the world.
On June 10, 2020, Trina Solar was listed on the Science and Technology Innovation Board of the Shanghai Stock Exchange, becoming the first photovoltaic company listed on the Science and Technology Innovation Board covering photovoltaic products, photovoltaic systems and smart energy.
Trina Solar has successively set up regional headquarters in Europe, America and Asia-Pacific Middle East in Zurich, Switzerland, San Jose, California, and Singapore, as well as offices in Tokyo, Madrid, Milan, Sydney, Beijing and Shanghai. High-level talents from 10 countries and regions, with business in more than 100 countries and regions around the world.
From 2016 to 2020, Trina Solar has been selected by Bloomberg New Energy Finance (BNEF) as the "Most Valuable Global Module Brand" for five consecutive times.
Established in 1995, Jiangsu Linyang Energy Co., Ltd. is one of the well-known providers of terminal products and system solutions for smart meters and electricity information management systems in China. After 20 years of tempering, transformation and take-off, it has now become a listed company with more than 60 subsidiaries and group operations.
The company's products and solutions include smart meters and AMI systems, LED and smart lighting systems, energy efficiency management platforms and energy-saving services, photovoltaic modules and distributed photovoltaic power station systems, distributed power station operation platforms, and microgrid systems, covering intelligent, energy-saving , three major areas of new energy.
Canadian Solar Inc. (CSI Canadian Solar) is a green energy photovoltaic company (Nasdaq: CSIQ) founded by experts returning from overseas studies and listed on NASDAQ in the United States in 2006. CSI Canadian Solar Inc. Specializing in the research and development, manufacturing and sales of photovoltaic products that convert solar energy into electrical energy.
Since 2001, CSI Canadian has established six wholly-owned enterprises in China: Canadian Solar (Changshu) Co., Ltd., Canadian Solar Technology (Suzhou) Co., Ltd., Canadian Solar (Suzhou) Co., Ltd. Company, Canadian Solar Power (Luoyang) Co., Ltd., Suzhou Canadian Solar Power Technology Co., Ltd., Changshu Canadian Solar Power Technology Co., Ltd.
Changzhou EGing Photovoltaic Technology Co.,Ltd is a wholly-owned subsidiary of Yijing Optoelectronics Technology Co., Ltd., founded in 2003, is a high-tech enterprise specializing in the research and development, production and sales of photovoltaic power generation products. Silicon wafer cutting, cell preparation, module packaging and photovoltaic power generation system are integrated, with an annual production capacity of 1000MW of single (poly)crystalline solar cell modules. "EGing PV" has become a well-known brand in the photovoltaic industry at home and abroad.
Jiangsu Aide Solar Technology Co., Ltd. is located in the Economic Development Zone of Xuzhou City, a transportation hub in China. The company was founded at the end of 2003. In September 2007, it successfully entered into a joint venture with Qiangmao Group, the largest semiconductor discrete device manufacturer in the Chinese world and a listed company in Taiwan.
The company's main products are solar cells, solar cell modules, solar power generation systems, and other solar photovoltaic application products. Customers are mainly distributed in Europe, Australia, the Middle East, North America, South Korea, and Japan.
As a comprehensive solution service provider for photovoltaic power plants, Nanjing ET Solar Group provides a complete set of services from power station development, power station EPC, power station maintenance to power station investment and financing; as a photovoltaic power station equipment manufacturer, the company has an integrated manufacturing industry chain, product Including monocrystalline silicon rods, polycrystalline silicon ingots, silicon wafers, cells, photovoltaic modules and power station integrated systems, covering the entire photovoltaic industry chain.
Nanjing ET Solar Group has a marketing headquarters in Nanjing, China, and branches in Munich, Germany, California, Rome, Italy, Paris, France, and Seoul, South Korea. The marketing network covers the world's major photovoltaic markets, and its products and businesses cover more than 50 countries and regions. The company has 3 manufacturing bases in China and a total of 2,500 employees.
Founded in 2005, JA Solar is a manufacturer of high-performance photovoltaic products with an industrial chain covering silicon wafers, cells, modules and photovoltaic power plants. On February 7, 2007, JA Solar was listed on the Nasdaq Stock Exchange (trading code: JASO).
Based on the professional, large-scale and international development path, JA Solar has introduced internationally advanced solar cell production equipment and hired senior scientists and engineers from all over the world to achieve their strategic goals. A group of international professionals with rich experience has formed the JA management team. They are actively promoting the company to enter the global platform, focusing on the long-term development of the international solar industry, so that JA products are widely used in the world.
FAQs About Solar Panels
Solar panel efficiency: What factors affect solar panel efficiency?
Solar panel efficiency is a measure of how well a solar panel converts sunlight into electrical energy. The efficiency of a solar panel is affected by several factors, including the type of solar panel, the size of the solar panel, and the weather conditions.
The loss of low-energy photon energy. When the photon energy in the solar panel is less than the band gap of the semiconductor, the photon will directly penetrate the semiconductor material without being absorbed or generating electron-hole pairs, and the energy of this part of the light is lost by about 26%.
High-energy light is the loss of energy. When the photon energy is larger than or equal to the band gap of the semiconductor, the photon will be absorbed by the semiconductor material, and the energy of the photon larger than the semiconductor band gap will be released in the form of heat, and the energy of this part of the light will be lost about 40%.
Absorption efficiency and reflection loss. Not all semiconductor materials have the same ability to absorb light. The amount of photons absorbed by a semiconductor material with a larger light absorption coefficient at a thinner thickness is the same as the amount of photons absorbed by a semiconductor material with a smaller light absorption coefficient at a thicker thickness. the same amount of photons. Although the incident photons belong to the effective light, they cause reflection loss due to surface reflection. The reason for the reflection on the surface of the solar panel is (1) the direct reflection on the surface of the electrode where it is located. (2) Reflection due to the difference in refractive index between semiconductor materials and air.
Loss of open circuit voltage. The carriers generated by the light move in the PN junction due to the electric field in the space charge region, so that the charges are polarized and a voltage is generated. In a PN junction, the power released by the diffusion potential determined by the concentration of doping impurities cannot be taken out, and this loss is called the voltage factor loss, which is about 40%.
How do you install solar panels?
Maintenance of solar panels
Solar panels are a great way to reduce your environmental impact and save money on your energy bill, but only if they are well maintained. By following a few simple steps, you can keep your solar panels running at peak efficiency for years to come.
First, make sure the area around your panels is clear of any debris or obstructions.
Next, check the panel frames for corrosion and damage, and repair or replace as necessary.
Also, make sure the wiring is in good condition and properly secured.
Finally, clean the panels regularly to remove any dirt or dust buildup. By following these simple steps, you can ensure that your solar panels are running at their best and generating the most savings possible.
The following is a specific inspection list for solar panel inspection and maintenance:
Check whether the battery board is damaged. It must be discovered and replaced in time.
Check whether the connecting wire of the battery board and the ground wire are in good contact or not.
Check whether there is any heat phenomenon at the wiring of the combiner box.
Check whether the battery board bracket is loose or broken.
Check and clean up the weeds around the panel that cover the panel.
Check whether there is any cover on the surface of the battery board. Solar panels supplied by Shandong Zhongyun
Check the bird droppings on the surface of the battery panel and clean it up if necessary.
Check the cleanliness of the battery board.
In windy weather, key inspections of battery panels and brackets should be carried out.
In heavy snow days, the battery panels should be cleaned in time to avoid snow and ice on the battery panel surface.
People should check whether all the waterproof seals are in good condition and whether there is water leakage.
Check whether animals enter the power station to damage the battery panels.
In hail weather, the surface of the panel should be checked.
Detect the temperature of the battery panel and compare it with the ambient temperature for analysis.
The problems detected should be dealt with in a timely manner.
Make detailed records for each inspection to facilitate future analysis.
Make analysis and summary records and file them.
Latest solar panel manufacturing trends
China is currently the largest producer of solar panels in the world. Its market share is estimated at around 80%. In addition, China also has the highest number of solar panel installations worldwide.
In 2021, China's photovoltaic product exports will be the first in the world. In the first quarter of 2022, it will increase by 108 percent year-over-year. China's photovoltaic products cover over 200 countries and regions in the world, and there are almost no competitors. , and more importantly, China is the world leader in photovoltaic technology.
In the months before, Biden had formally approved a controversial ban on all solar products from China. Therefore, the corporate solar market in the United States virtually ground to a halt, and environmentalist critics were even more urgent an ants walking in the fire. Now Biden had no choice but to announce that for two years it would allow imports of solar panels from Southeast Asia into the US without tariffs.
That is to say, the solar panels or products made of them are made in China, and the Southeast Asian area has performed the last assembly. Some of them even branded them and put them up for sale in the U.S.
Without China, Southeast Asia is still unable to do solar cell industry in this aspect. Of course, when the United States eliminates this, Southeast Asia will have the chance for a middleman to assist the costs on Chinese products, but this also has positive aspects. China will also give benefits to others, and also allow others to grow in stature. In addition, It's an interesting atmosphere.
Besides, The main production links and profits are still in China.
Solar panel prices
Solar panel prices are dropping, making this renewable energy source more affordable.
Solar energy is becoming increasingly more affordable as solar panel prices continue to drop. In fact, the cost of solar panels has fallen by more than 60% since 2010. This is largely due to advancements in technology and an increase in demand for solar energy. As solar energy becomes more popular, the cost of installing solar panels is expected to continue to decline.
Conclusion: Solar panels are becoming increasingly popular
Solar panels are becoming increasingly popular due to their many benefits. They are a great way to save money on your energy bills, and they also help the environment by reducing emissions from traditional power plants. Solar panels can be installed on your home or business, and they come in a variety of sizes and styles.
If you need to purchase any solar products, please feel free to contact us for assistance. Don't forget, our co-founder Dr. Wu is an expert in the new energy industry.