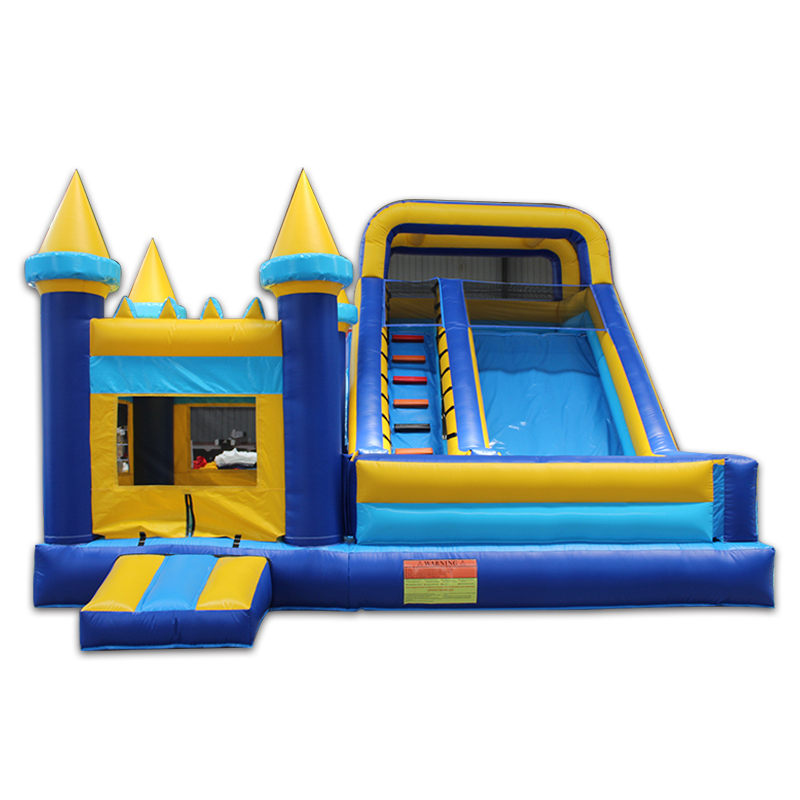 Top 40 Inflatable Manufacturers & Suppliers
Inflatable products have become increasingly popular in recent years. From inflatable pools to inflatable slides, manufacturers and suppliers have taken advantage of the trend to create products that are fun, safe, and reliable.
With so many different manufacturers and suppliers out there, it can be hard to decide which one to choose. That's why we've put together a list of the top inflatable manufacturers and suppliers.
This article will provide an overview of the top inflatable manufacturers and suppliers across the globe, helping you make an informed decision when selecting your ideal provider. Whether you're looking for inflatable slides, water parks, bounce houses, or anything else, you'll get the most bang for your buck with these manufacturers and suppliers.
Read on to learn more about the top inflatable manufacturers and suppliers, and find the perfect one for you.
Best Inflatable Manufacturers in USA
Magic Jump Inflatable Manufacturer
Magic Jump, Inc. is one of the leading inflatable manufacturing companies in USA and is trusted by entrepreneurs and consumers to deliver only the highest quality products. Magic Jump's success is a result of their commitment to excellence and providing innovative designs that meet customer needs.
Their expansive selection of inflatables includes slides, bounce houses, obstacle courses, interactive games, water activities, concessions and much more. With competitive prices, each product is designed with durability and safety in mind; making them perfect for both commercial settings or family entertainment at home.
The company has been in business since 1990 when they opened their doors as a small supplier providing custom-made inflatables to local businesses. Today they are well known for their dependable performance and prompt delivery services – allowing customers to get what they need quickly without compromising on quality or price.
Highlights: licensed inflatables,water slides,obstacle courses, bounce houses,indoor play center, custom made sports inflatables,Non-Slip Wet or Dry Water Bounce House Combos
Check Out Magic Jump Inflatables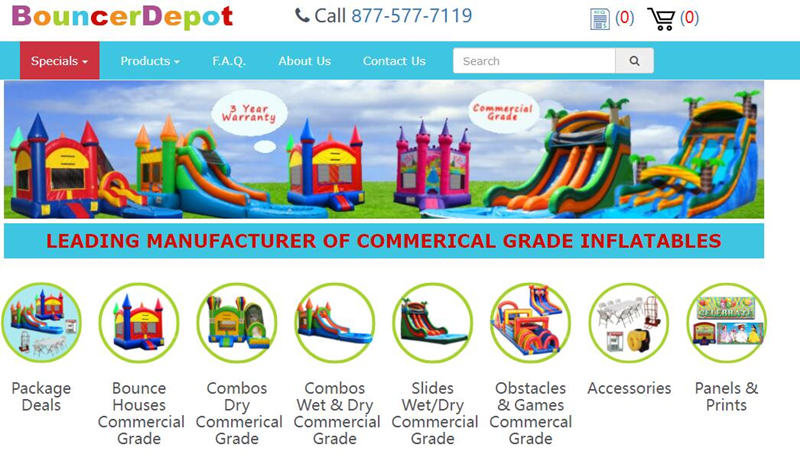 Bouncer Depot Commercial Bounce House Manufacturer
Bouncer Depot is one of the top commercial bounce house manufacturers and suppliers in the United States. Their mission is to provide our clients with quality inflatables that are safe, durable and fun for their customers. They design, develop and manufacture an array of customized products to meet any need that our clients may have.
From large scale amusement parks to small birthday parties, they strive to create a product that will exceed your expectations every time. At Bouncer Depot, they guarantee that all of commercial bounce houses are built with the highest attention to detail and safety standards. They use only high-grade materials in order to ensure a long lasting product and years of enjoyment for your customers or guests.
All of their products come backed by a warranty and all necessary certifications so you can rest assured knowing you're getting a quality product each time you purchase from Bouncer.
Highlights: Commercial Bounce Houses,Water Slides, Jumper Slide Combos, Inflatable Obstacle Courses
Check Out Bouncer Inflatables
Superior Inflatables American Manufacturer
SUPERIOR INFLATABLES has been an industry leader in American made inflatable manufacturing since 2003. The company provides a wide range of products, including inflatable play structures, bounce houses, water slides and more. All of their products are designed and manufactured to the highest standards while using only the best materials available.
Over the past 20 years, SUPERIOR INFLATABLES has consistently delivered superior quality products with an unbeatable customer service record.
Their commitment to excellence extends beyond product quality and into customer satisfaction as well. Their experienced team is always ready to answer questions or help customers make smarter purchasing decisions for their inflatables needs.
The company also offers rental services for those looking to host unforgettable events with exciting inflatable entertainment options.
Highlights: American made inflatable movie screens,PORTABLE HYBRID LEISURE FURNITURE AND SEATING,inflatable bounce house,Inflatable water slide, Air Brush painting custom sealed inflatable,Mini Inflatable Futbol/Football/Soccer Field
Check Out Superior Inflatables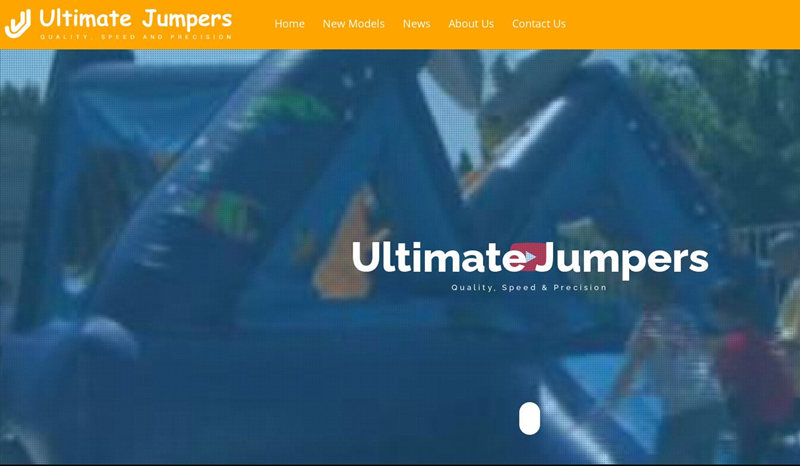 Ultimate Jumpers, Inc
As professional manufacturers of inflatable products, Ultimate Jumpers has a wide selection of top-of-the-line products to choose from. Their commitment to excellence is unparalleled and their dedication to customer service is second to none.
Their inflatables come in a range of sizes and styles, perfect for all types of applications including parties, events, corporate functions, and more. They also offer custom solutions tailored specifically to each customer's needs. Every one of their inflatables comes with an unbeatable warranty that ensures your purchase will last for many years to come.
Whether you're looking for something small or large scale, the experienced team can help you find the perfect solution for your event or function.
Highlights: INFLATABLE JUMPERS,SLIDES,WATER SLIDES,OBSTACLE COURSES,INFLATABLE COMBOS,INFLATABLE INDOOR UNITS,INFLATABLE MOVIE SCREENS,INFLATABLE TENTS,INFLATABLE ARCHES,INFLATABLE BALLOONS
Check Out Ultimate Jumpers
N-Flatables Cutting Edge Inflatable Manufacturer
Cutting Edge is the leading brand of commercial-grade inflatables owned by N-Flatables Company. With years of dedication to quality manufacturing and design, Cutting Edge provides customers with a wide array of inflatable products that are both durable and long lasting.
From water slides to bounce houses, Cutting Edge specializes in creating innovative designs that meet the highest safety standards while providing maximum fun for customers.
Their experienced staff can help you find just what you need for your next big event or gathering. Whether it's an inflatable obstacle course, interactive game or concert stage – they have what you need!
Highlights: commercial-grade inflatables,inflatable bounce house, moonwalk or jumper, an inflatable slide or water slide, or even an inflatable game or obstacle course
Check Out N-Flatables
Best Inflatable Manufacturers in UK
JB-Inflatables UK
JB Inflatables is one of the leading suppliers of inflatables in Europe. The company's range of products includes bouncy castles, slides and even safety mats for outdoor playtime fun. With a commitment to delivering quality, reliable and safe products that are both affordable and affordable entertainment, JB Inflatables is on its way to becoming a global leader in the inflatable market.
The company has been manufacturing top-of-the-line inflatable products since 2004. Its commitment to providing customers with the best possible service has earned it a well deserved reputation as one of the best suppliers in Europe.
Not only does it offer competitive prices but also offers excellent customer service by providing personalized advice for each customer's needs. This commitment to customer satisfaction makes JB Inflatables stand out from other suppliers in Europe and beyond.
Highlights: Bouncy Castle,Multiplay bouncy castles,Water Multiplay Bouncy Castle,Slide Combo Bouncy Castles,Disco Bouncy Castles,Inflatable Airmountains,Big play parks, Inflatable promo material,Skytubes & Skydancers,Advertising arches,
Check Out JB-Inflatables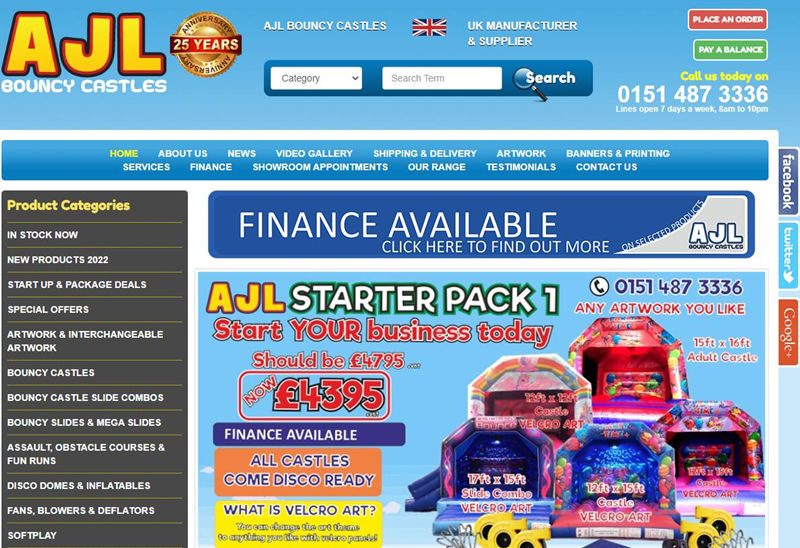 AJL Bouncy Castle Manufacturer & Sales
AJL UK is a leading manufacturer for bouncy castles and inflatables sales and has been in business for over two decades. AJL offers an extensive range of products including high quality commercial grade inflatable water slides, bounce houses, obstacle courses and much more.
With a team of highly experienced professionals dedicated to providing excellent customer service and experience, AJL UK stands out from the competition with its superior products combined with timely delivery.
Their commitment to providing top-tier solutions has enabled them to become one of the most reliable suppliers in the industry. Their vast selection of items is designed to meet your needs; whether you're looking for something that stands out or something more subtle – they have it all!
Highlights: bouncy castles for sale, inflatable slides, inflatable giant slides and accessories for inflatables of all shapes and sizes
Check Out AJL UK
Premier Inflate Limited
Premier Inflate Limited is a successful family run manufacturer of bouncy castles and inflatable products based in the UK. Since 2009, this company has been providing the highest quality inflatable products for businesses and individuals worldwide.
With an experienced team of technicians dedicated to using only state-of-the-art materials and innovative designs, Premier Inflate Limited is one of the top inflated manufacturers in the industry.
The company takes pride in their ability to provide customised solutions for each client, as well as offering unbeatable after sales service. From small commercial businesses to large corporate events, Premier Inflate Limited's products are sure to meet any need or requirement with their extensive range of sizes and colours available.
Their commitment to safety and quality control means that clients can rest assured that they will be getting a dependable product every time they order from them.
Highlights: Bouncy Castles,Games & Sports Inflatables,Inflatable Marquees & Santa's Grottos,Bouncy Inflatable Obstacle Courses,Soft Play Shapes & Ballponds,Mechanical Rodeo Bull Rides,Garden Games
Check Out Premier Inflate
Best Inflatable Manufacturers in Canada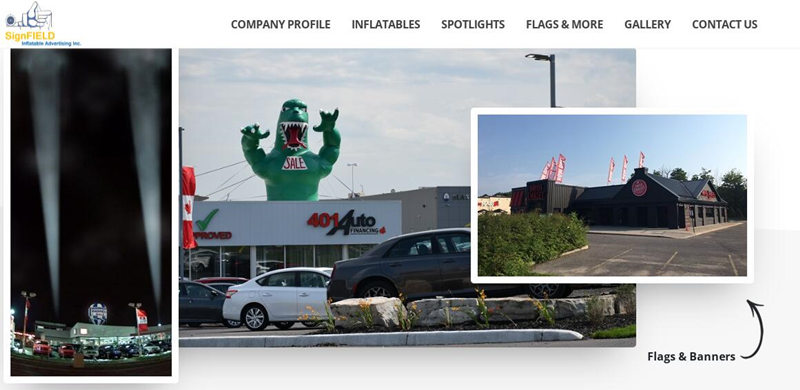 SignFIELD Inflatable Advertising Inc
SignFIELD Inflatables Advertising Inc is the leading manufacturer and distributor of inflatable advertising since 1990. Their specialized team designs captivating inflatable structures that are perfect for highlighting any business event, grand opening, or sale. With their high-quality materials and craftsmanship, each structure is designed to stand out in the crowd.
No matter the size or shape of your required inflatable, their team can create it with precision and accuracy. With SignFIELD's innovative creations you can be sure your business event will garner attention from potential customers!
Highlights: Inflatable Advertisements,Advertising Balloons,Rooftop Inflatables,Inflatable Arches,Christmas Inflatables,Sport Tunnels,Billboard Inflatables,Inflatable Signs
Check Out SignFIELD Inflatables

Phase Two Graphics Inflatable Manufacturer
Since 2008, Phase Two Graphics has been crafting custom inflatables of all shapes and sizes. From giant arches to product replicas and beyond, they have the expertise to bring any ideas to life in an inflatable format. With their experienced team of designers and technicians, they are capable of creating high quality products that will impress everyone who sees them.
Whether it's for an advertising campaign or a special event, Phase Two Graphics can provide the perfect solution for those wanting something out of the ordinary.
Their range includes custom inflatable archways, product replicas and other unique designs crafted from durable materials such as PVC Vinyl and Polyester-laminate fabrics. Plus, no detail is overlooked during production – from double stitching to welded seams – ensuring each inflatable is as strong and resilient as possible.
Highlights: Custom graphic solutions for inflatables Arches & Columns, Games & Sports, Logos & Shapes, Mascots & Animals, Products & Replicas, Bottles & Cans, Billboards & Screens, Tents, Tunnels & Domes
Check Out Phase Two Graphics
The Remaining 30 Inflatable Manufacturers
| | | |
| --- | --- | --- |
| Company Name | Services | Location |
| HEC Worldwide Inflatables | best designs in the Inflatable Ride & Game manufacturing industry |  Florida, USA |
| eInflatables | One of the Largest manufacturers of inflatables in the USA | California, USA |
| Unique World USA | Commercial Inflatable Sales and Manufacturing | California, USA |
| Rocket Inflatables | Commercial Inflatable products | California, USA |
| Moonwalk USA | high-quality inflatable bouncers, slides, combos, obstacle courses, interactive games | Michigan, USA |
| Kangaroo Inflatables | manufacture 100% of inflatables in USA | California, USA |
| Inflatable Depot | Custom Inflatable Manufacturer for Your Inflatable Business |  Florida, USA |
|  Best Jumpers | manufacturing inflatable games , Wholesale Moonwalks – Inflatable Bounce House – Interactive Games | California, USA |
| i2K Inflatables |  create custom branded inflatables for corporate and promotional events | California, USA |
| Jungle Jumps |  one of the largest manufacturers of commercial-grade inflatables | California, USA |
| Landmark Creations | custom-made inflatable or balloon, inflatable display, or banner | Minnesota, USA |
| Inflatable Images | Inflatable Advertising ∙ Experiential Marketing ∙ Brand Activations,custom inflatable manufacturer for any event | Ohio, USA |
| All-Star Inflatables |  custom manufacturer of cold air inflatables | Texas, USA |
| Creatable Inflatables | Custom Inflatable Products Manufacturer | California, USA |
| Promotional Design Group | create unique and completely original inflatable designs,inflatable manufacturer | California, USA |
| Bee-Tee Inflatable | MANUFACTURERS OF INFLATABLE PLAY EQUIPMENT | England |
| Airquee Inflatables | UK's largest manufacturer of quality bouncy castles & inflatable play products | UK |
| Bounceabouts Leisure Ltd |  long established manufacturer and designer of inflatables | UK |
| Inflatable World Leisure | Manufacturer of Inflatable Play Products and Structures | UK |
| Betterbounce Direct |  manufacturers of commercial-grade inflatables, soft play and play structure equipment | UK |
| Vivid Inflatables | manufacturer of fantastic Bouncy Castled and other inflatables | UK |
| CDC Group | from bouncy castles to inflatable shelters, from road arches to football pitch surrounds, from shoot out games to giant promotional items | UK |
| Jump Jump Limited | hand producing bespoke inflatables and pvc products in the UK | UK |
| Glow Inflatables Limited | supplier of custom inflatables; | UK |
| Active Inflatables | Bouncy Castle Design, Manufacture, PIPA Inspection and Repair | UK |
|  Vortext Inflatables | design, create and manufacture inflatabes | UK |
|  Eyecandy Inflatables |  inflatable supply products for party rental companies and indoor play centers | Ontario, Canada |
| Inflatables Canada Recreational Products | online retailer/distributor offering high-quality recreational inflatable products | Canada |
| Inflated Fun | high quality commercial, rental grade inflatable games supplier | Canada |
| Giant Promotions Ltd | Holidays Inflatable – Advertising, Arches, Characters Supplier | Canada |