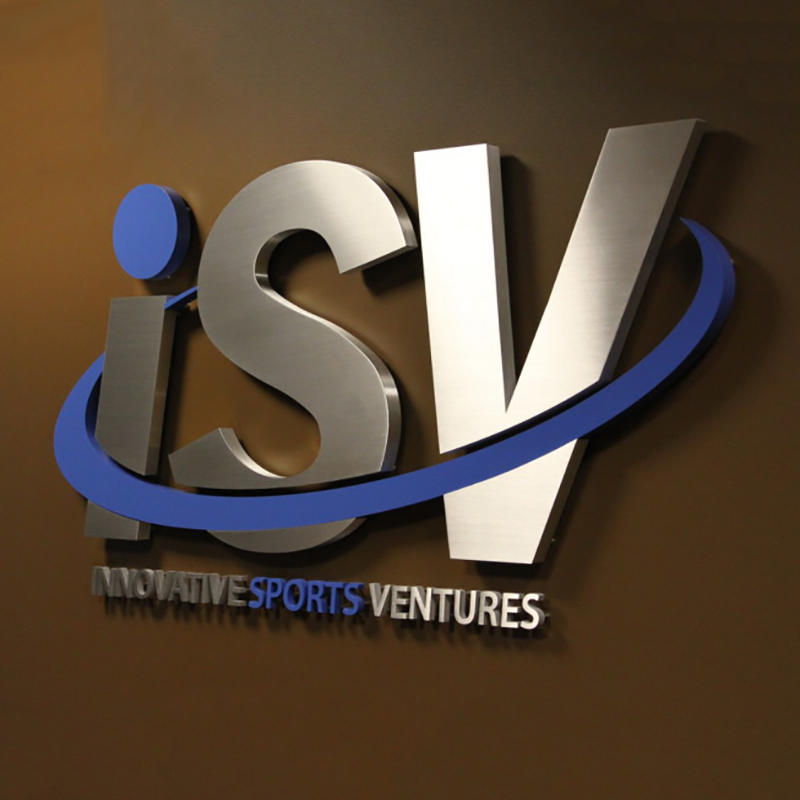 100 Best American Sign Manufacturers & Companies
When it comes to signs, American manufacturers and companies stand out from the rest as some of the best in the industry. From small, local businesses to large, nationwide chains, there are a variety of sign companies to choose from across the United States.
Whether you're looking for custom signage for your business, a new sign for your storefront, or a full-service sign company to help you with the entire process, there's a great American sign company out there for you.
Here, we've compiled a list of the 100 best American sign manufacturers and companies so you can find the perfect one for your needs.
10 Best Sign Manufacturers in The USA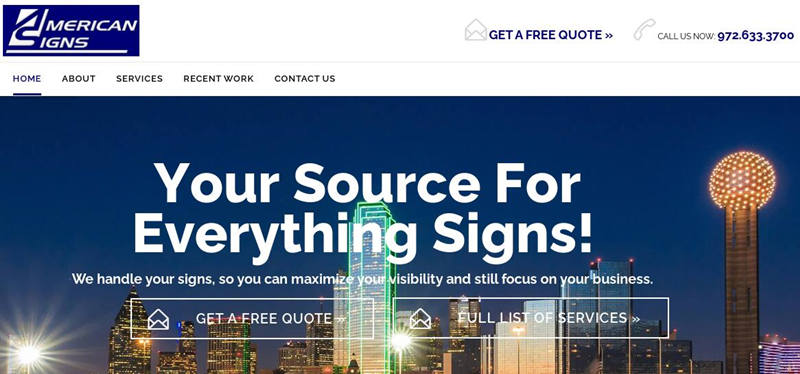 With years of experience installing signage across the country, American Signs is proud to be named one of the top 100 American sign companies and manufacturers. Their commitment to excellent customer service starts with communication and detailed project management services that make sure all customers receive tailored solutions to meet their unique needs.
The team at American Signs has an understanding of how signage can be used for marketing, branding, wayfinding, safety, and more. Their experienced professionals work diligently to ensure their clients get the most out of their signs by providing creative designs and precision installations. They also provide ongoing maintenance services such as cleaning, repairs, inspections and replacements when needed in order to keep signs looking great for years to come.
ASI Sign Company has made a major impact to the American sign market since its founding in 1965. Initially starting out with a single location, ASI has now grown to provide services through 40 affiliate locations, employing more than 500 people strategically placed throughout America. With a mission to be the leading provider of innovative and effective signage solutions, ASI is committed to delivering the highest quality products and customer service available in the industry today.
The company provides an array of products and services from traditional outdoor signs such as monument signs, pylon signs, and wall murals, up to modern digital signage systems including interactive kiosks and video walls. Through their years of experience combined with cutting edge technology, ASI Signage Innovations has established itself as one of the top 100 American sign companies and manufacturers.
Anchor Sign is at the forefront of the American sign industry, providing identity components for some of the world's most notable brands. For over 30 years, Anchor has been designing, manufacturing, delivering and installing high-quality signs that meet both aesthetic requirements and strict safety guidelines. With a commitment to customer satisfaction and an eye for detail, Anchor stands out among its peers and has earned its place on the list of America's top 100 sign companies and manufacturers.
Whether it's creating unique outdoor signage or interior or architectural elements, Anchor brings creativity, quality craftsmanship and attention to detail to each project. Experienced technicians use innovative techniques from start to finish that result in products that are not only beautiful but also durable enough to withstand even the harshest weather conditions. With locations across the U.S.
FASTSIGNS is a leading signage, graphics and visual communications partner that provides comprehensive solutions to help customers of all sizes–across all industries–achieve their business objectives. By providing the highest quality products and services available, FASTSIGNS offers custom-made signs to help businesses increase visibility and customer engagement. With over 700 locations worldwide and more than 30 years of experience in the industry, FASTSIGNS is one of the top sign companies in America.
Whether you need banners, vehicle wraps or any other type of signage solution, FASTSIGNS can provide innovative products with superior quality at competitive prices. Their team of skilled professionals can customize solutions for your specific needs and budget. Plus, their online gallery makes it easy to browse through hundreds of options to find the perfect product for your business.
Front Signs is a top-tier Los Angeles signage company that has been providing services to customers locally and all across the United States for over 7 years. Their experienced team of professionals are dedicated to providing the highest quality service and products to their clients. From custom sign designs, production, installation and maintenance, Front Signs takes pride in every aspect of their work.
With a wide range of services available such as dimensional letters, illuminated signs, window graphics and vehicle wraps they are certain to find the perfect product for your business needs. They also specialize in ADA compliant signage solutions ensuring your business meets all regulations. Whether you need a single sign or multiple signs for an entire building complex, Front Signs can bring your ideas to life with creative designs that will stand out from the crowd!
Founded in 1905, Philadelphia Sign Company has grown substantially to become one of the largest providers of custom signs, digital display ad solutions, and signage installation services across the United States.
The company is proud to offer a wide variety of products and services that can meet any customer's needs. From their creative design team to their experienced installers, Philadelphia Sign Company takes great pride in offering only quality workmanship that meets all applicable federal, state, and local regulations.
Through their commitment to providing superior customer service, they have earned a strong reputation for delivering high-quality signage solutions with fast turnarounds at competitive prices.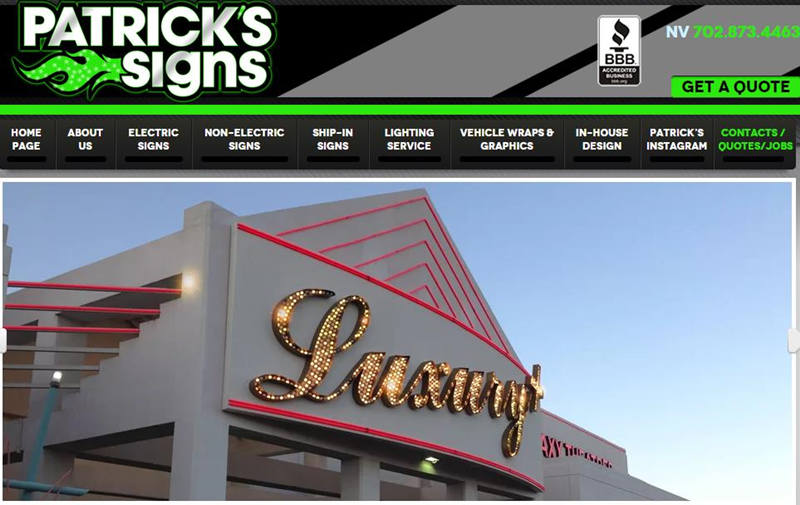 Patrick's Signs has been providing the highest quality and innovative signs to customers all over the United States for more than 24 years. With a long history in the sign industry, Patrick's Signs has grown to become one of the largest electrical and non-electrical sign & graphics companies in America.
Offering customers a wide range of services, from design consultation and engineering to installation and maintenance, Patrick's Signs is committed to creating high quality signage solutions that meet or exceed all customer expectations.
Since its inception, Patrick's Signs has stayed ahead of industry trends by utilizing cutting edge technology combined with traditional craftsmanship techniques.
Praise Companies is a 100% American owned and operated leader in the commercial signage, lighting and electrical services industry. Praise Companies has earned its place at the top of the list of American sign companies and manufacturers thanks to their dedication to designing, manufacturing and installing award-winning products. They are located just south of Grand Rapids, Michigan, offering customers in the area quick response time while still providing them with quality service.
Praise Companies takes pride in their unique approach which includes a combination of cutting edge technology, innovative design principles, and traditional craftsmanship. Their talented team of professionals uses only premium materials that stand up to even the most extreme weather conditions. Not only do they offer an extensive selection of standard designs but Praise Companies can also provide customized solutions for any project or special request.
James E. Tyson and John G. Van Osdell opened Tyson & Van Outdoor Advertising in 1947, forming one of North America's premier off-premise billboard agencies. From its humble beginnings as a small billboard agency, the company has grown to become one of the Top 100 American Sign Companies and Manufacturers. Over seven decades later, Tyson & Van is still a family-owned business that provides service to clients throughout the United States and Canada.
The company's success can be attributed to their dedication to providing quality products at competitive prices with innovative solutions for every customer's needs. Customer satisfaction is paramount as they strive to create lasting relationships with all of their valued customers while delivering on time and on budget projects that exceed expectations.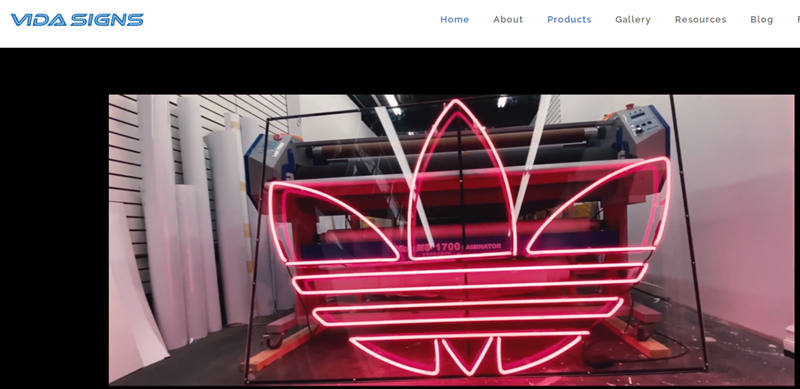 Born out of a desire to transcend traditional signage and embrace more creative solutions, VIDA Signs stands out from other sign companies with its unique approach to creating visually striking signs that capture the attention of viewers. Every project is tailored to meet specific client needs, combining modern techniques such as 3D modeling and digital printing with classic approaches such as hand painting for an unparalleled look.
The company offers a wide range of services including designing indoor/outdoor graphics, building custom signs for businesses or events, producing vehicle wraps for commercial fleets and much more. Whether you're looking for something simple or something truly unique that will make your business stand out from the crowd, VIDA Signs can help you achieve your vision with ease.
The Remaining 90 American Signage Companies
| | | |
| --- | --- | --- |
| Company Name | Services | Location |
| Albrecht Sign Company | Digital Signs, Interior Signs, Projecting Signs, Large Scale Signs, Monument Signs, Stadium Signage, Channel Letter Signs, Wall Signs, Pylon Signs, | Minnesota, USA |
|  ABC Signs Company | Exterior Signs, Interior Signs, Sign Fabrication & Installation | Ohio, USA |
| AAA Signs LLC | Custom Signs Fabrication, LED Digital Signs, Monument Signs, Pole Signs | Louisiana, USA |
| A52 Signs & Graphics | Manufacturing of Business Signs, Window Signs & Lettering, Vehicle Lettering & Decals, Indoor Outdoor Signs | California, USA |
| Apple Signs Company | LED Message Centers, Indoor and Outdoor Signage,  Monument Signs, Digital Banners, Lighted Signs and Awnings | Houston, USA |
| Acme Sign Corporation | Premium Sign Manufacturing Company, Commercial / Retail/ Restaurants/ Architectural Signs | Boston, USA |
| Aurora Sign Co | Custom Design, Fabrication and Installation Solutions For Your Outdoor Sign Project |  Illinois, USA |
| Best Signs | US manufacturer of proven architectural signage products | Colorado, USA |
| Capstone Signs & Graphics | manufacturer of indoor signs, outdoor signs, promotional signage and assistance signage, | Georgia, USA |
| Americansignletters.com | Your trusted source for sign letters and custom signage | Florida, USA |
| Atlas Sign & Lighting Company | Sign & Lot Lighting Services – Design, manufacturing, and installation | Pennsylvania, USA |
| Baltimore Signs and Graphics Company | Custom Indoor Signs,  full service sign company | Maryland, USA |
| Blink Signs Company | Delivering High-Quality Business Signage Solutions | Ohio, USA |
| BuildASign.com | design your own custom signs online supplier | Austin, Texas |
| Bowman Signs LLC | Custom Signs and Vehicle Wraps | Connecticut, USA |
| Bakers' Signs and Manufacturing | Complete Sign Solution,Design – Manufacturing – Installation – Service – Lighting – Subcontractor | Texas, USA |
| California Sign Company | custom signs, business signs, commercial signs, building signs, corporate signs, exterior signs, storefront signs, illuminated signs, church signs and custom signage. | California, USA |
| Classic Signs Manufacturer | make superior signage and large format printing projects |  Missouri, USA |
| Creative Sign Company Inc | sign design, vehicle graphics design, fabrication, installation and maintenance | Wisconsin, USA |
| CUERDEN SIGN CO | WOOD, METAL, AND PLASTIC SIGN FABRICATION | Arkansas, USA |
| Extreme Signage Company | Monument Signs, Vehicle Graphics, Channel Letters, Banners, Realty specific signage, Vehicle wraps, Equipment wraps | Florida, USA |
| Evergreen Sign Co | Signage Design + Consultation + Permitting+Fabrication | Washington |
| D9N Design  |  full-service sign and graphics company | Michigan, USA |
| Humble Sign Co | produces custom of electrical signs, lobby / reception signs, LED message boards and storefront signs | Texas, USA |
| L&H Sign Company, Inc | leading provider of sign development | Pennsylvania, USA |
| Vital Sign Solutions |  the signage partner you need for all your interior and exterior commercial s | Texas, USA |
| Houston Sign Company | produce indoor/outdoor, yard signs, real estate signs | Texas, USA |
| The Great American Sign Co., Inc | Custom carved signs, Design+Permits+Fabrication+Installation | New Jersey, USA |
|  Indigo Signs Supplier |  full-service sign company that designs, sells, manufactures, installs and services signs | Minnesota, USA |
| iF Signs Manufacturer | vehicle wraps, indoor signs, hanging signs, and illuminated signs to banners, displays | Idaho, USA |
| Innerface Architectural Signage, Inc |  Signage Fabrication & Installation |  Georgia, USA |
| Hanson Sign Companies | wholesale manufacturer of custom signs | New York |
| Landmark Sign USA | manufacture all types of signs from banners and illuminated signs to large format digital printing and vehicle wraps |  Missouri, USA |
| Legendary Custom Signs & Graphics | manufactures quality custom signage | Virginia, USA |
|  JG Signs & Services | full-service sign manufacturer and installation company |  Ohio, USA |
| Martin Sign Co. Inc | manufacture all types of signage | California, USA |
| Kent Signs Company | Outdoor and Exterior Sign Graphic Design,Installation,Lighted Signs, Illuminated Displays | Delaware, USA |
| Jones Sign Company | unique signage solutions and custom fabrication | Wisconsin, USA |
| ID Signsystems | provide sign production services | New York |
| Northeast Sign Company | Interior signs,Exterior signs,Vehicle wrapping, | Connecticut, USA |
| Royal Signs Company | providing and installing both commercial and one-of-a-kind signs | Englewood, Colorado |
| North American Signs | Business & Retail Storefront Letter Set & Signage Manufacturing | Indiana, USA |
| Northwest Sign & Design | designing and crafting the finest in electrical signs, business signs, and environmental graphics | Washington |
| Maine Sign Company | dimensional carved signage manufacturing | New England |
|  American Sign & Display Inc |  full-service sign, print, and display company | South Carolina |
| Signarama | Signage Design & Production,Installation & Fulfillment | Florida, USA |
| SignArt Custom Sign Company  |  one-stop custom sign shop specializing in sign design, sign fabrication, installation, and project management | Minnesota, USA |
|  Signs That Sell | From in-house custom design, to manufacturing and installation Sign | California, USA |
| Signage Industries Corporation | Designers and Manufacturers of Architectural Exterior and Interior Signage | North Carolina |
| Alex's Sign Co | produce signs | California, USA |
| Speargrass Environmental Graphics Sign |  custom architectural signage manufacturer | California, USA |
| SkyRite Signage Company  | sign design, sign installation, and sign repair | Texas, USA |
| Seaboard Signs & Engraving | Real Estate Signs, Sandblasted HDU/Cedar Signs, Channel Letter Signs, Monument Signs | South Carolina |
| SHREVEPORT NEON SIGNS | WHOLESALE SIGN PRODUCTION | Louisiana, USA |
| Signs By Tomorrow | t custom signs, digital printing, custom graphics, and display solutions | Maryland, USA |
| Signs Now | Custom Architectural & Storefront Signs,Indoor Signs & Displays,Commercial Signage | USA, Canada, UK |
| COLORADO SIGN | Channel letters, monument signs, digital LED message boards, cabinet signs, pylon signs, and interior signs | Colorado |
| The American Sign Shop | create high-end signage and graphics for interior, exterior & vehicle applications | North Carolina |
| Signworks | offer apartment signage, church signage, commercial signage, educational signage & municipality signage | Indiana, USA |
| Southern Sign Systems | Interior Signs,Exterior Signs,Way Finding, Promotional Signage | Georgia, USA |
| SouthWood |  well-crafted, dependable and engaging signs | South Carolina |
| Walton Signage Company | providing turnkey signage solutions | Texas, USA |
|  SIGNS OF OUR TIMES | manufacture signage for sign companies, design firms, and resellers, for corporate, healthcare, municipal, | California, USA |
|  Sign Tech Electric LLC |  installing and maintaining outdoor and indoor | Washington |
| Priority Sign, Inc | global sign project management, design, manufacturing and installation company | Wisconsin, USA |
| WAYPOINT SIGN COMPANY | Custom signage solutions | Washington |
| Worldwide Signs | your one-stop sign company | California, USA |
| SignVisions |  interior signs, exterior signs, vehicle wraps, or event displays | Georgia, USA |
|  DeNyse Companies  | providing design, fabrication, installation, service and repair for architectural signage, commercial signage, lighting, and solar products | Georgia, USA |
| Arizona Commercial Signs | Custom Exterior Business Signs, Monument Signs,Interior Office Signs,Interior Office Signs,LED Signs,Pan Channel Letter Signs | Arizona |
| Pinnacle Custom Signs Company | From business and office signs to outdoor sign | Georgia, USA |
| Connecting Signs | custom business signs or vehicle graphics | Colorado |
|  4D Signworx |  providing indoor and outdoor sign design, manufacturing, and installation for your signage projects | Texas, USA |
| Honolulu Sign Company Ltd | custom signage production, fabrication and installation | Honolulu |
| County Sign & Awning |  licensed manufacturer and installer of custom signs and awnings | Texas, USA |
|  Santa Maria sign company | manufacture, sell and install both electric and non-illuminated signs | California, USA |
| Shamrock Signs | SPECIALIZE IN SIGN FABRICATION, INSTALLATION & MAINTENANCE | Pennsylvania, USA |
|  Atlantic Sign Company |  specializes in the installation and service of electrical signs | Ohio, USA |
| Salt City Signs | one-stop-shopping for all your signage needs | New York |
| Phillips Sign & Lighting |  custom sign and lighting solutions, Industrial, commercial, retail and public signage | Michigan, USA |
| Ziglin Signs Company | Custom Business Signs | Washington |
| Quincy Electric & Sign Co Inc | Sign Installation Company,Fabrication & Sign Service solutions |  Illinois, USA |
|  Poblocki Sign Company LLC |  creates innovative solutions for exterior, interior, digital and wayfinding signage | USA |
|  Iowa Sign Company | specializes in creative and quality sign design and production | Iowa, USA |
| Awning Innovations | wholesale-only sign manufacturers | Indiana & North Carolina |
| Signcrafters Inc | Sign Company – Manufacturing and Installation of Business Signs |  Indiana |
| World Wide Sign Systems, Inc | wholesale signs and sign faces to the sign industry | Wisconsin, USA |
| HES Sign | full-service sign design, manufacturing, installations, | Delaware, USA |
| Top Line Sign Co | neon and marquee sign shop, neon repair and vintage style sign makers | USA |
| Abbott Image Solutions | sign manufacturer, sign service and image solutions | Ohio, USA |
FAQ About Custom Sign Manufacturing
What materials are commonly used in sign manufacturing?
Some of the most common materials used in sign manufacturing include aluminum, wood, PVC, acrylic, and vinyl. Aluminum is often used for outdoor signs due to its durability, while wood is often used for indoor signs due to its aesthetic appeal. PVC and acrylic are also popular choices due to their versatility and durability. Vinyl is often used for temporary signage and for applications where color is important.
How can the durability of a sign be increased?
1. Choose a high-quality material: Selecting a material that is designed to withstand harsh weather conditions, such as aluminum, will increase the durability of a sign.
2. Use strong adhesives: Using strong adhesive products to attach the sign to a wall or other surface can help keep it in place longer.
3. Apply a protective coating: Applying a protective coating such as a clear coat, a sealant, or a UV-resistant film can help increase a sign's durability by protecting it from fading, cracking, or other damage.
4. Utilize a sign frame: Installing a sign in a frame made of strong materials such as aluminum or steel can help protect the sign from wind and other elements.
5. Install in an appropriate location: Placing the sign in an area that is protected from the elements, such as under an awning or in a sheltered area, can help keep it in good condition for longer.
How long does it take for a custom sign to be made?
The timeframe for a custom sign to be made can vary depending on the complexity of the design and the materials used. However, most custom signs can be completed in 1-2 weeks.
What
types
of
signs
can
be
created
?
–Illuminated signs
–Vinyl signs
–Vinyl lettering
–Carved or sandblasted signs
–Neon signs
–LED signs
–Aluminum signs
–Banners
–Magnetic signs
–Yard signs
–Window graphics
–A–frame signs
–Real estate signs
–Directional signs
–ADA compliant signs
–3D signs
–Lightboxes
What
is
the
cost
for
a
custom
sign
?
The cost of a custom sign depends on the size, complexity, materials, and other factors. To get a more accurate estimate, it is best to contact a local sign shop with your specific needs.
Are
custom
signs
weather
proof
?
Yes, most custom signs are designed to be weatherproof. However, you should always check with the sign manufacturer to make sure the sign you are ordering is designed to stand up to the weather conditions in your area.
What is the process for designing and creating custom signs?
1. Determine the purpose of the sign: Analyze the purpose of the sign and decide what kind of sign best meets that purpose. Consider the size, material, and design of the sign.
2. Design the sign: Create a detailed design for the sign. This should include the layout, font, colors, and graphics.
3. Create a mockup: Create a physical or digital mockup of the sign to visualize the finished product.
4. Select the materials: Choose the best materials for the sign based on the purpose, size, and design.
5. Produce the sign: Utilize the chosen materials to produce the sign.
6. Install the sign: Install the sign in the desired location.