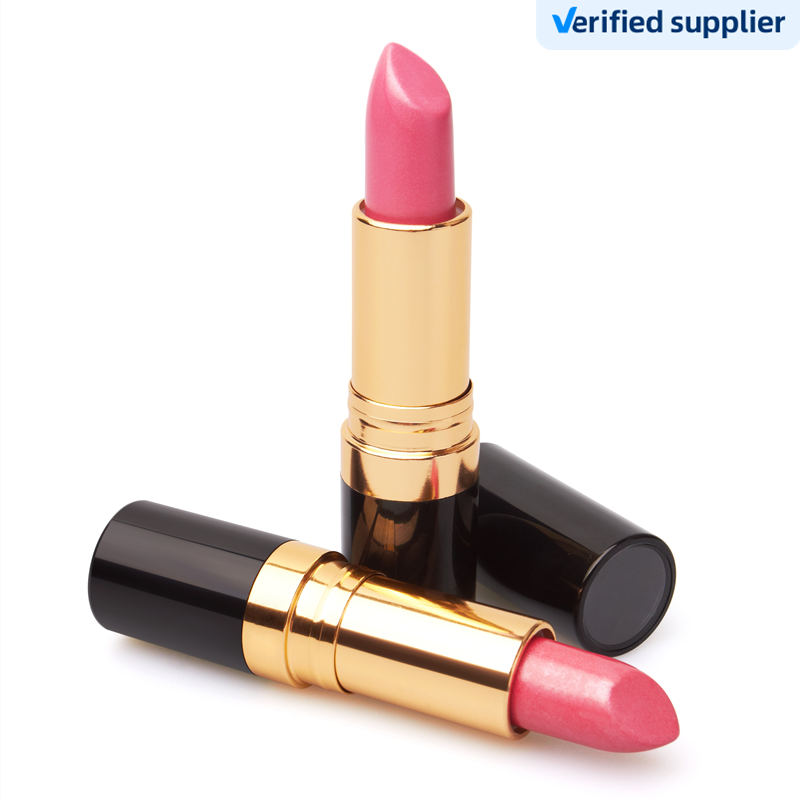 Top 40 Private Label Cosmetics Manufacturers
Are you ready to launch your own private label cosmetics line? This guide will provide you with an overview of the key steps involved in starting a successful private label cosmetics business.
From researching the market and understanding industry regulations, to developing your own product line, this guide will give you a clear idea of what it takes to bring your dream to life. Additionally, we'll discuss ways to stand out from the competition and optimize your business operations for growth.
Definition of Private Label Cosmetics
Private label cosmetics are beauty and personal care products that are manufactured by third-party manufacturers for retailers. These products may be sold under the retailer's name, or a unique brand created exclusively for the retailer. Private label cosmetic brands often offer a wide range of products, from makeup to skin care and fragrances.
Private label cosmetics can be an attractive option for retailers looking to increase their market share and reach new customers. By relying on experienced manufacturers who have access to quality ingredients, private labeling allows retailers to customize their own product lines with minimal effort.
This also allows them to enter into markets they may not otherwise have been able to access due to cost or other factors. With private labeling, retailers can quickly develop their own line of high-quality cosmetics without having to invest in developing formulas and production processes themselves.
Overview
of
Benefits
of
Private
Label
Cos
metics
1. Brand Recognition: Private label cosmetics allow companies to create a recognizable brand identity that will stand out on store shelves and be remembered by customers. This can help to increase sales and build customer loyalty.
2. Cost Savings: Private label cosmetics generally cost less than their branded counterparts. This savings can be passed on to the customer, making them more likely to purchase the product.
3. Quality: Private label cosmetics are made with quality ingredients and processes, ensuring that the products are safe for use. This can help to ensure customer satisfaction and loyalty.
4. Customization: Private label cosmetics can be tailored to a specific customer's needs, allowing for a more personalized product and experience.
5. Distribution: Private label cosmetics are typically more widely available than their branded counterparts, allowing for greater reach to potential customers.
6. Flexibility: Private label cosmetics can be easily updated or changed to meet customer needs as they evolve. This allows companies to stay ahead of the competition and remain relevant in the market.
6 Things You Need to Know About Private Label Cosmetics
The Cost To Run A Private Label Cosmetics
Generally, running a successful private label cosmetics business requires significant financial investment in the form of research and development, packaging design, and equipment purchases. This includes hiring a chemist to develop the formula for your product, purchasing machinery to produce the product, and designing labels or boxes to package them in.
Depending on your volume requirements, you may also need to invest in additional production space or rent out space from an existing facility. Additionally, you'll need to consider costs associated with marketing your product such as creating promotional materials or advertising campaigns.
However, if you're looking for lower cost over the production process, you can choose a brand-name cosmetics manufacturer(oem / white label) to help you produce high quality products.
With expertise in producing cosmetic products that meet industry standards, your cosmetics will be made with the same ingredients as name-brand cosmetics, just at a lower cost.
Also, you will be able to create custom formulas tailored specifically to your product line. They also provide comprehensive services such as regulatory compliance assistance, product packaging design and labeling advice. In addition, they can even manufacture products in bulk or on demand depending on your needs.
Quality Sources and Raw Materials
When it comes to private label cosmetics manufacturers, the importance of quality sources and raw materials cannot be overstated. High-quality ingredients are essential in order to produce cosmetics that will meet consumers' expectations and provide a positive experience with the product.
The most successful private label makeup and beauty product companies understand this critical aspect of their operation and make sure to work with trusted suppliers for the best possible raw materials.
The ingredients used in making any type of cosmetic can vary widely, from natural plant extracts like aloe vera or chamomile to synthetic preservatives or dyes. It is essential that private label cosmetics manufacturers only use those ingredients that have proven safety records, as well as being sourced from reliable vendors who adhere to high standards for production processes.
Specialty Certifications
Specialty Certifications are becoming more and more important when selecting a private label cosmetics manufacturer. Consumers are looking for products with specific certifications that reflect certain values, such as Fair Trade or organic. It is important to ensure that the private label company you select is able to provide those specialty certifications.
When making this selection, it is critical to research the different certifying agencies and their regulations, as well as verify that the production facility of your chosen manufacturer has been certified by a valid third-party organization.
Additionally, make sure to review any documents related to testing procedures, labeling protocols and any other relevant regulations in order to ensure compliance with industry standards. Doing so will help guarantee that your makeup line meets all applicable certification requirements and provides customers with assurance about the quality of your product.
Certification Standards & Safety Standards
When it comes to selling private label cosmetics, brand owners must be aware of the varying certification standards that exist in different countries. Manufacturers who want to reach customers outside of their own country must research the laws and regulations that govern the production and distribution of cosmetics in those countries.
In many countries, private label cosmetic companies must obtain a specific certification before they can sell their products legally. These standards are often set by government agencies or independent organizations who specialize in testing and certifying cosmetic products. Depending on the country, these certification standards may include product safety testing, environmental health requirements, and material specifications for packaging materials such as plastic bottles or jars.
Private label cosmetic companies should take note that even if they have obtained all necessary certifications from one country, they may still need to comply with additional standards when exporting goods elsewhere.
Cosmetics manufacturing in the United States is regulated by the Food and Drug Administration (FDA). The FDA has strict standards for production, helping to ensure that consumers are provided with safe and effective beauty products. Understanding these certification standards can help consumers make informed decisions when choosing which cosmetics manufacturers to trust.
So, your private label cosmetics should meet the same safety and quality standards as name-brand cosmetics.
Create Your own unique cosmetics line
Private label cosmetics manufacturers enable clients to create their own unique cosmetics line without the hassle of renting a laboratory and learning complex production processes. Manufacturers provide different levels of service in order to meet the needs of businesses of all sizes.
The most basic tier involves selecting from an existing template and providing packaging, labels, and product names for the manufacturer to print. A second tier allows for more customization by allowing customers to create their own formulas with guidance from experienced chemists.
Finally, a third tier is available for customers who want full control over formula creation and entire production process. By offering these various stages of service, private label cosmetics companies provide cost-effective solutions that give small business owners access to the same resources as large corporations in creating their own makeup line.
Start With Small Order
With many options available on the market, it is important to consider factors like minimum order requirements when evaluating different manufacturers. Low minimum order requirements are ideal for entrepreneurs who are just getting started and don't need a large quantity of products right away.
In today's market, there are many private label cosmetics manufacturers that offer low minimum order requirements. This is advantageous to entrepreneurs because it gives them the opportunity to test their product with minimal investment up front.
Additionally, these lower orders make it easier for those just starting out in the beauty industry to create small batches of products without having to worry about large upfront investments or costly overhead costs associated with larger production runs. Low minimum order requirements also allow entrepreneurs more flexibility in creating unique formulas and experimenting before committing to large quantities of one product.
Step By Step Guide to Private Label Cosmetics
1. Research the market for cosmetic products: It is important to research the market for cosmetics to understand what is already being offered and what gaps there might be in the market. You should look at the current trends, best selling products, and what consumers are looking for in terms of quality and price.
2. Choose a type of cosmetics to private label: Once you have done your research, you can decide what type of cosmetics you want to private label. Some popular options include makeup, skin care, hair care, and fragrances.
3. Find a manufacturer: Once you have decided on a type of cosmetics, it is time to find a manufacturer. You can use below resources oem list or contact a local cosmetics manufacturer. Make sure to ask questions and get samples of their products.
4. Develop your product: You will need to work closely with your manufacturer to develop the product, including creating the packaging, labeling, and formulation.
5. Test the product: Before you launch, it is important to test the product to make sure it meets quality standards.
6. Create marketing materials: Once your product is ready for launch, you should create marketing materials such as product descriptions, images, and videos.
7. Market your brand: Social media is playing an increasingly important role in promoting private label cosmetics manufacturers. If you are looking to raise the profile of your brand, then utilizing a variety of social media platforms is essential. From Facebook and Instagram to Twitter and Snapchat, there are plenty of ways to market your company online.
Best 40 Private Label Cosmetics Manufacturers
In this section, we'll take a look at the top 100 private label cosmetics manufacturers who meet FDA certification standards and provide reliable beauty products. All of these companies have successfully passed rigorous quality assurance tests and are trusted names in the industry.
We'll explore what sets them apart from other manufacturer's, how they adhere to FDA regulations, their commitment to quality ingredients, and more.
Audrey Morris Cosmetics International has been a leading provider of high quality Private Label Skin Care and Cosmetics since 1965. The company was founded in Canada by Audrey Morris, a pioneering woman entrepreneur who recognized the need for superior quality beauty products to meet the needs of an increasingly discerning market.
Today, Audrey Morris Cosmetics International is one of the top private label cosmetics manufacturers in North America. It produces an extensive range of skin care and makeup products that are used by consumers around the world. From refining facial cleansers to creating eye-catching lip colors, everything is made with precision and attention to detail that has been passed down through generations.
The company's commitment to excellence in product formulation ensures that each item is safe and effective for its intended use. With its comprehensive selection of shades and textures designed for all skin types, there is something for everyone at Audrey Morris Cosmetics International.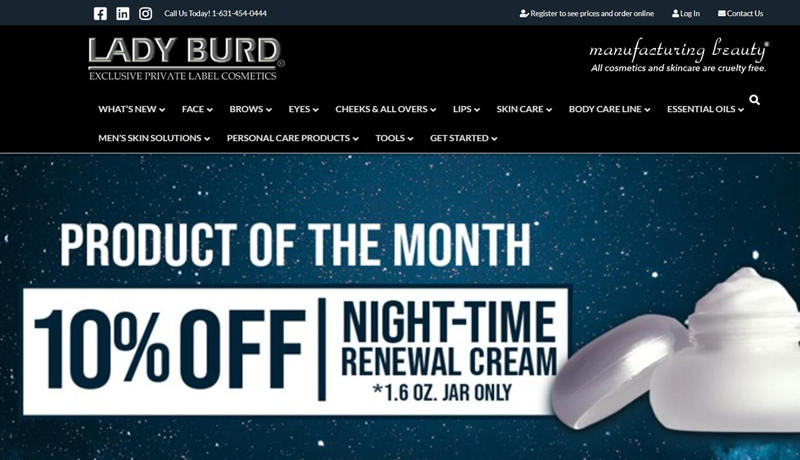 Lady Burd Private Label Cosmetics Manufacturer is one of the top private label cosmetics manufacturers available today. Their expertise in the field of manufacturing makes them a go-to source for those looking to create their own makeup and skincare lines. With over 50 years of experience, Lady Burd has perfected their craft and produces high quality products that are sure to please customers.
This company provides everything needed to get started on a project quickly and easily. They offer services such as formula development, packaging design, as well as custom labeling services to ensure that every product looks great on shelves. In addition, they have a wide selection of ingredients so that customers can create exactly what they had envisioned for their line.
With these options in hand, it's easy for anyone to make their dreams into reality with Lady Burd Private Label Cosmetics Manufacturer by their side!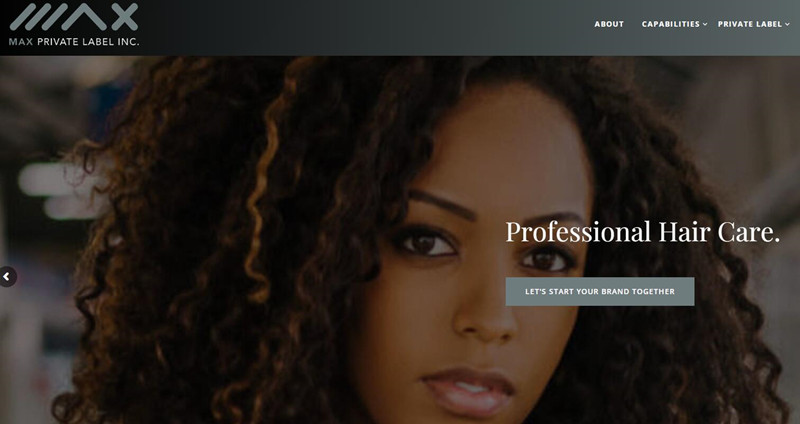 As a top private label cosmetics manufacturer, Max is well-versed in dealing with all types of customers–local and global, large and small. Their mission is to ensure exceptional quality at every step of the production process. In order to do this, they work closely with customers from start to finish, adjusting to their specific needs and demands in order to achieve the best possible outcome.
Their team is made up of highly experienced professionals who have established themselves as industry leaders through decades of dedication and commitment. They understand that for many businesses, taking the leap into private label cosmetics manufacturing can be overwhelming; therefore, they take great pride in guiding them through each stage–from formulation development to packaging design–and strive for an unparalleled level of customer service excellence.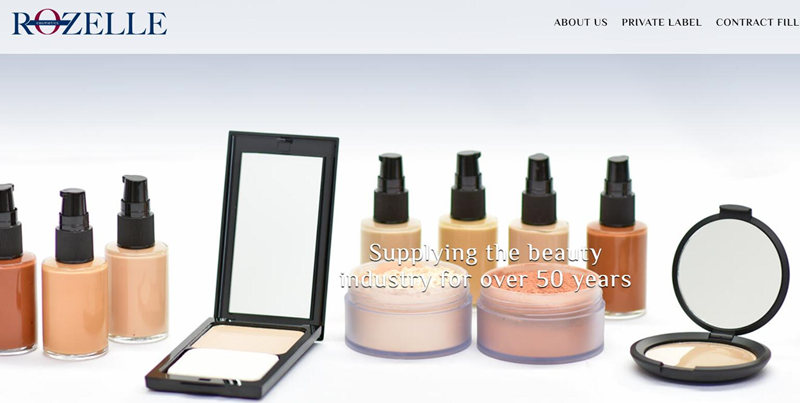 Rozelle Cosmetics, a premier private label cosmetics manufacturer, has been in business for over 50 years. They are committed to providing high-quality products and delivering on their customer's needs. Rozelle specializes in producing private label cosmetics and contract filling services that meet their customers' exact specifications while staying within budget. Their experienced team of scientists and formulators use the latest technology to create unique formulations with the highest level of safety and effectiveness.
Rozelle prides itself on its commitment to quality assurance, utilizing only the purest ingredients available. All products are tested by certified laboratories before they leave their facility, ensuring that all products meet quality standards. With a wide range of product categories including lipsticks, eyeshadows, foundations, powders, blushes and much more – Rozelle Cosmetics provide clients with an extensive selection of products tailored to their specific requirements.
HSA is a leading private label cosmetics manufacturer in the skin and hair care industries. They are proud to serve clients from all over the world, providing them with high-quality products and outstanding customer service. Their company has extensive knowledge and experience in formulating unique, innovative formulas that bring out the best of every individual.
With their unmatched expertise, they can help create custom formulations for your specific needs to ensure you have complete control over your product's ingredients, packaging, and branding. Whether you're looking for sophisticated creams or specialized shampoos and conditioners, their team of experts will work closely with you to make sure you get what works best for you on time and within budget.
They understand that when it comes to beauty products, quality is paramount – which is why they strive to provide only the highest quality ingredients at competitive prices.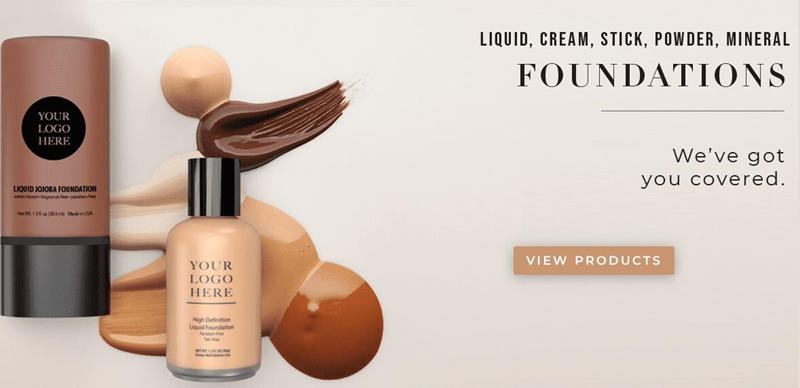 When it comes to private label cosmetics, Columbia Cosmetics is a leading manufacturer. For over 40 years they have been providing their customers with an extensive library of colors and products. Their team of expert chemists continually develop new industry-leading products that always stay on top of the latest trends in beauty and fashion.
At Columbia Cosmetics, their commitment to quality is unparalleled. All ingredients are thoroughly tested for safety before being incorporated into their products. They also offer custom formulations so that each product can be tailored to the needs of individual customers, from color selection to texture and packaging design. This dedication makes them an ideal partner for companies looking for cosmetic solutions that will give them a competitive edge in the market place.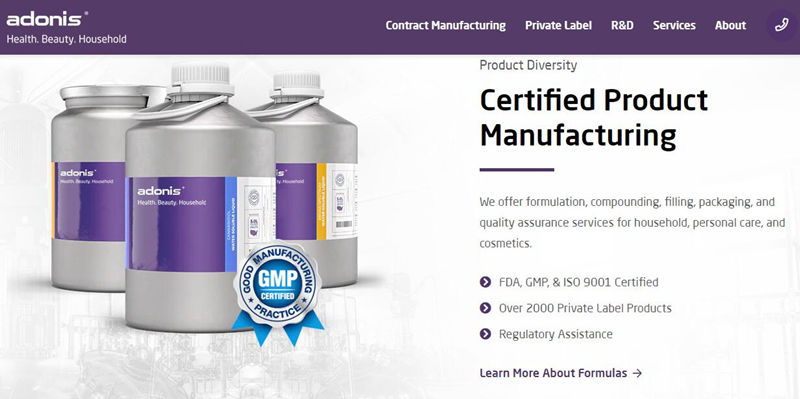 At Adonis, they are more than just a contract manufacturer of quality cosmetics, health, beauty and household products. They understand that your business's success is their success and they strive to ensure that you can offer the best possible products with full service manufacturing capabilities.
In addition to manufacturing, Adonis offers comprehensive design services from concept to completion for all types of packaging and product labels. Their team of experienced engineers will help you create the perfect package for any type of product.
They also provide a wide range of additional services such as bulk purchasing, fulfillment and turnkey solutions so you don't have to worry about production details or logistics. Their state-of-the-art facility is equipped with the latest technology and equipment which allows them to produce high quality goods quickly and efficiently in order to meet your needs while staying within budget parameters.
Founded by the late Dr. Harold Urist, Ph.D. (a doctor of chemistry), Urist Cosmetics Inc is now one of the top private label cosmetics manufacturers in North America and has been steadily rising to the top for over 70 years. With a commitment to quality and excellence, Urist Cosmetics Inc. prides itself on being able to provide customers with innovative skin care products that are formulated with natural ingredients and cutting edge technology.
Their dedicated team of experts strive to create products that are both safe for use and highly effective when it comes to delivering visible results for their customers' beauty needs.
The Remaining 32 Private Label Cosmetics Manufacturers
| | | |
| --- | --- | --- |
| Company Name | Services | Location |
| OEM SPAIN | Private Label GMP Cosmetic Manufacturing. R&D, manufacturing, filling, handling and packing, corporate design, packaging and regulatory assessment. | Spain |
| Aurora Global Brands | cosmetic manufacturer specializing in the manufacturing of private-label makeup products for beauty brands worldwide | China |
| Pinnacle Cosmetics | Professional Private Label Cosmetics White Label Skincare, | Canada |
| Nature's Own Cosmetics | specializes in private label cosmetics & private label skin care | Canada |
| Natural Beauty Cosmetics | Foundation/Makeup Base/Eyes/Lips, Skin Care | Guangdong, China |
| Yuanyu Biological Technology Co | Shoulder and Neck Care/Lyophilized Powder/Tosses Concentrate/Face Care/Body Care | Guangdong, China |
| Bause Cosmetics Co |  professional makeup cosmetics products factory | Guangdong, China |
| Jiaxin Cosmetics Co | Makeup, Brush Set, Lips, Highlighter | Guangdong, China |
| Shangmei Cosmetics Co | Eyeshadow, Blush, Lipgloss, Lipstick, Eyebrow | Zhejiang, China |
| Shenzhen Thincen Technology Co | Cosmetics Private Label | Guangdong, China |
| Meca Cosmetics Co | Cosmetics Private Label | Guangdong, China |
| AMZ Private Label Cosmetics | High Quality Private Label Cosmetics Manufacturer in China | China |
| TASH Cosmetics | private label cosmetics and skin care manufacturer | USA |
| OEM Co., Ltd | Best Private Label Skin Care Company | Japan |
| Dynamic Blending |  the best private label skincare manufacturer, produce face masks, creams, lotions, balms, cleansers, scrubs, serums | USA |
| SBLC GmbH |  High Quality Private Label Cosmetics | Germany |
| Nutrix | Luxury Private Label Cosmetics Manufacturer in USA | USA |
| cosmetify.in | Private Label Or Third Party Cosmetics Manufacturers In India | India |
|  FairyGene Inc | Private Label Cosmetics in Pennsylvania USA | Private Label | USA |
| NOESIS | Private Label And Cosmetic Manufacturing Company | Bulgaria |
| ARG Laboratories | Private Label Cosmetics Manufacturer | USA |
| Vitelle | one of a handful of North American manufacturers who offer premium private label and contract manufacturing services | Canada |
| Indigo Private Label Cosmetics | help you create your collection of superior cosmetics | USA |
| Mana Private Label | Private label cosmetic company offering programs for every segment of the beauty industry | USA |
| Modern Basic | develop successful cosmetics brands all over the world | USA |
| Australian Private Label Skin Care | Private Label Skin Care, Custom Formulations, Contract Manufacturing, . | NSW, Australia |
| Private Label Skin Care |  the leading private label company in Australia with fast turnarounds and low minimum orders | Australia |
| MakeUP Cosmetics | specialises in formulating and manufacturing high quality and innovative make-up products. | Australia |
| H&H Australia | Cosmetic Manufacturers Australia – Private Label Skin Care … | Australia |
| MB Professional Beauty UK Ltd | leading manufacturer of private label cosmetics and skincare products | UK |
| Cosmiko | UK Based Private Label Skincare and Cosmetics Products. Beauty Products | UK |
| Group55  | Award-winning private label personal care cosmetics product manufacturers, marketing, fulfilment & contract pack partners | UK |
Conclusion
Reasons Why Private Label Cosmetics May be the Right Choice for Your Business
Private label cosmetics may be the right choice for your business if you are looking for an affordable and flexible way to bring your own unique cosmetics line to market. Private labeling allows you to customize your products, choose your own ingredients, and create a brand identity that reflects your company's values and mission.
Additionally, private label products can be sold both online and in-store, giving you the potential to reach a wider customer base. Finally, private label cosmetics offer a great way to stand out from the competition and showcase your commitment to quality and innovation.