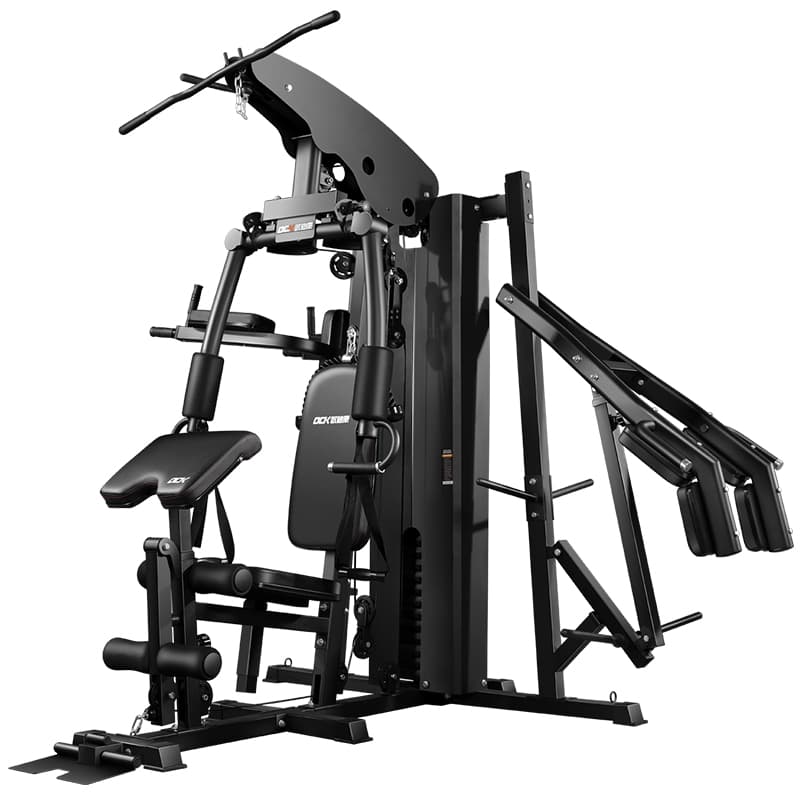 Top 11 Fitness Equipment Wholesalers & Suppliers
Fitness equipment can be expensive, so it's great to find a source where you can buy your gear wholesale. There are many places to find fitness equipment wholesale, but the best way to find them is to search online. There are many websites that sell fitness equipment at discounted prices, and they usually have a wide variety of brands and models. It's important to do your research before buying any fitness equipment, because some brands are better than others.
If you're looking for quality fitness equipment wholesalers, you'll want to check out some of the top 11 suppliers and wholesalers on the market.
Noya is a promotional gift supplier that offers low-volume logo customization, providing businesses with an easy and affordable way to promote their brand. With a wide selection of products available, Noya makes it easy for businesses to find the perfect promotional gift for any occasion. Such as beach towels, sports hats, sports trophies
Top 6 Fitness Equipment Wholesalers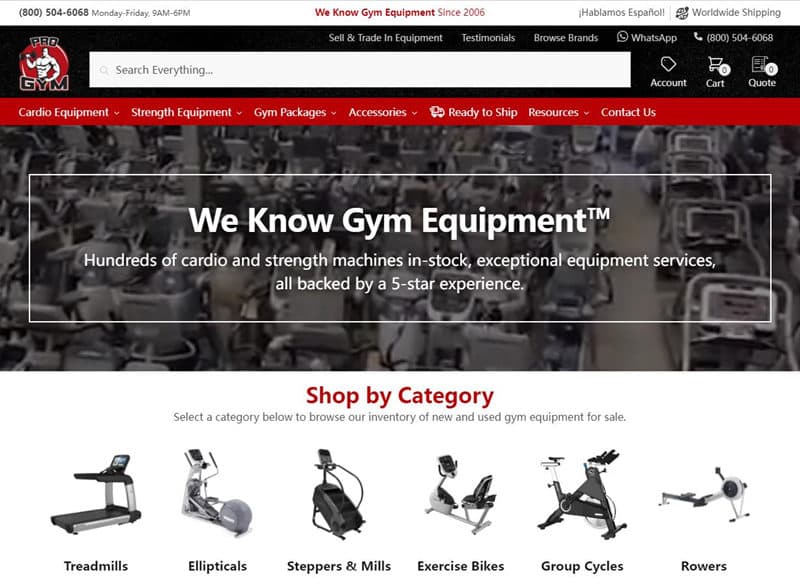 Pro Gym Supply is the go-to choice for fitness enthusiasts in New York state. They are the largest distributor of commercial grade fitness equipment, and they carry a wide variety of brands and models to choose from. Whether you're looking for new or used equipment, they have something for everyone. Plus, their team of experts can help you find the perfect piece of equipment for your home gym or business.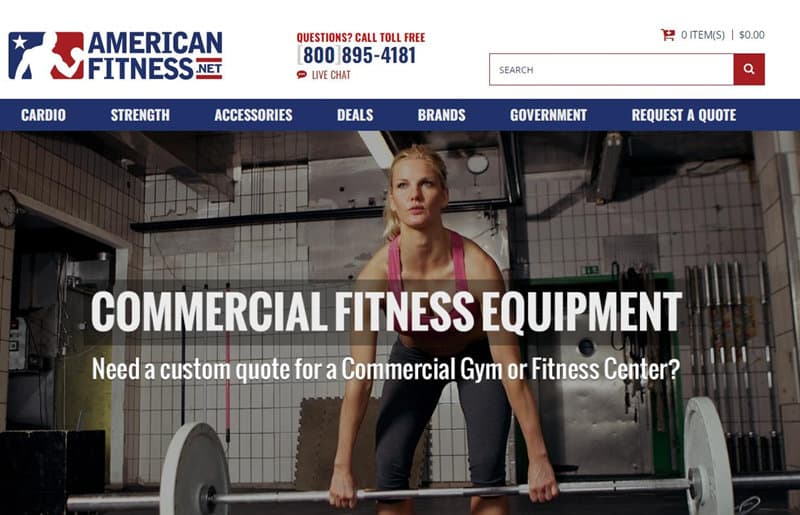 American Fitness is one company that specializes in custom home and commercial gym design. With over 25 years of experience, they know how to create a space that is perfect for your needs. Whether you're looking for a place to get fit or you need a top-of-the-line commercial gym for your business, American Fitness can help.
SPRI has been a pioneer in the fitness industry with 30 years of innovation and leadership, being one of the first companies to make high-quality, innovative fitness equipment accessible to people of all ages and abilities.
From humble beginnings as a single-product company to becoming one of the most recognized brands in fitness, SPRI has always been dedicated to helping people achieve their fitness goals. With a commitment to quality and customer service that is second to none, SPRI has helped millions of people get fit and stay healthy.
Innovative Fitness is the leading firm for designing and outfitting commercial gyms, health clubs, and fitness centers in US. They have been in business for over 25 years and have a team of experts who can help you create the perfect facility for your needs. Whether you are starting from scratch or want to update an existing space, Innovative Fitness can help.
They offer a wide range of services, including design and engineering, equipment selection, installation, and training. Their goal is to provide you with a top-of-the-line facility that will exceed your expectations.
Since its establishment in 1992, Apollo Athletics has been a leading supplier of fitness equipment, specializing in free weights and gym equipment. Apollo Athletics' wide selection of high-quality products and excellent customer service have made it a favorite among fitness enthusiasts and commercial gym owners alike. Whether you're looking to outfit your home gym or equip a large-scale fitness center, Apollo Athletics has the perfect products for you.
Since 1987, Jordan Fitness has been the go-to wholesaler in commercial and home fitness equipment. They design, build, and sell some of the most durable and innovative machines on the market, all while providing unrivaled customer service. Whether you're looking to outfit a commercial gym or simply add a few pieces of equipment to your home workout space, they have something for everyone.
Top 5 Fitness Equipment Manufacturers & Suppliers
You can find a variety of different types of equipment to meet any fitness needs from these fitness equipment manufacturers and suppliers in China. From treadmills and elliptical trainers to weight machines and free weights, there is something for everyone. Many of the imported brands are made in China, so there is a good chance that the equipment you purchase will be of high quality.
Yongkang Chengyu Sporting Goods Co., Ltd
The Yongkang Chengyu sporting goods Co., Ltd is a professional and experienced company in the production of gym equipments. The company covers an area of 6,000 square meters, and employs more than 100 people. The main products of the company are air walker, abcoaster, horse riding machine, dumbbell stool and other gym products. The company has a complete and advanced production line, which can ensure that the products are of high quality. Moreover, the company has a strong R&D team that can develop new products according to customer's requirements.
Shuhua Co., Ltd.,
In 1996, Shuhua Co., Ltd. was founded with the specialization of sports goods and fitness equipment. Throughout the years, they have continued to grow and develop their products, now boasting a full line of exercise bikes, treadmills, ellipticals and more. Their quality products and customer service have won them a loyal following among fitness enthusiasts in China and around the world.
Nantong Rising Sports & Leisure Goods Co., Ltd.
Nantong Rising Sports & Leisure Goods Co., Ltd. is a professional gym equipment company that was founded in 2006. Located in the city of Nantong, Jiangsu Province, the company specializes in producing and exporting sporting goods, with a focus on bicycles, fitness equipment, and camping gear. They have a strong reputation for quality and innovation, and their products are popular both in China and abroad. With their rich experience in the industry and commitment to quality, Nantong Rising is poised for continued success in the global market for sporting goods.
Shandong EM Fitness Equipment Co.,Ltd
Shandong EM Fitness Equipment Co.,Ltd is a large-scale commercial fitness equipment manufacturing enterprise. The company specializes in the production of all kinds of fitness equipment, including strength training machines, treadmills, elliptical trainers, exercise bikes and other sports and leisure products. With rich experience in design and manufacturing, high-quality products and excellent customer service, EM has won a good reputation in the industry.
Xuzhou Fly Health Technology Co., Ltd
Xuzhou Fly Health Technology Co., Ltd is a professional gym equipment research and manufacturing company. With many years of experience in the field, they have developed a range of high-quality products that cater to the needs of their customers. Their equipment is safe, reliable, and easy to use, making it perfect for both home and commercial use. In addition to their commitment to quality, Fly Health also places a strong emphasis on customer service. They are always available to help their clients with anything they need, from choosing the right product to installation and after-sales support.
Types of fitness equipment:
There are many different types of fitness equipment on the market today. You can find equipment for cardio, strength training, and even stretching. The type of equipment you choose will depend on your fitness goals and the type of workout you prefer.
Cardio machines are a popular choice for many people because they are a great way to get in a workout without having to leave home. There are many different types of cardio machines, including treadmills, elliptical machines, and stationary bikes.
If you're looking for a challenge, consider using weightlifting equipment to build muscle and strength. Strength-training equipment includes free weights, weight benches, and cable machines.
If you're looking for a low-impact workout, consider using a stretch band or yoga mat.
5 Tips for Finding the Right Wholesale Fitness Equipment
When you are purchasing fitness equipment for your home, there are a few things you need to keep in mind.
1. Never Sacrifice Quality
When looking for fitness equipment, you may be tempted to save money by purchasing from a discount retailer or wholesaler. However, it is important to never sacrifice quality in the name of savings. Inexpensive equipment is often made with low-quality materials and may not last long.
2. Consider Your Needs
Before you begin shopping for fitness equipment, take some time to consider your needs. What types of exercises do you want to be able to do? What kind of space do you have available? How much can you afford to spend?
3. Know Your Options
There are a variety of different types of fitness equipment available, from treadmills and elliptical machines to weight benches and home gyms. Take the time to research your options so that you can find the best equipment for your needs and budget.
4. Purchase for the Future
Consider purchasing fitness equipment that will last years to come. Many exercise equipment companies give you clothing and accessories, such as workout hosiery or thigh straps, at no additional cost when you buy their products.
5. Ask for a Competitive Quote
You can save a lot of money by asking for a competitive quote. If you are interested in purchasing fitness equipment, but don't know exactly what you want or where to begin looking, head over to the nearest fitness store and ask for a quote.