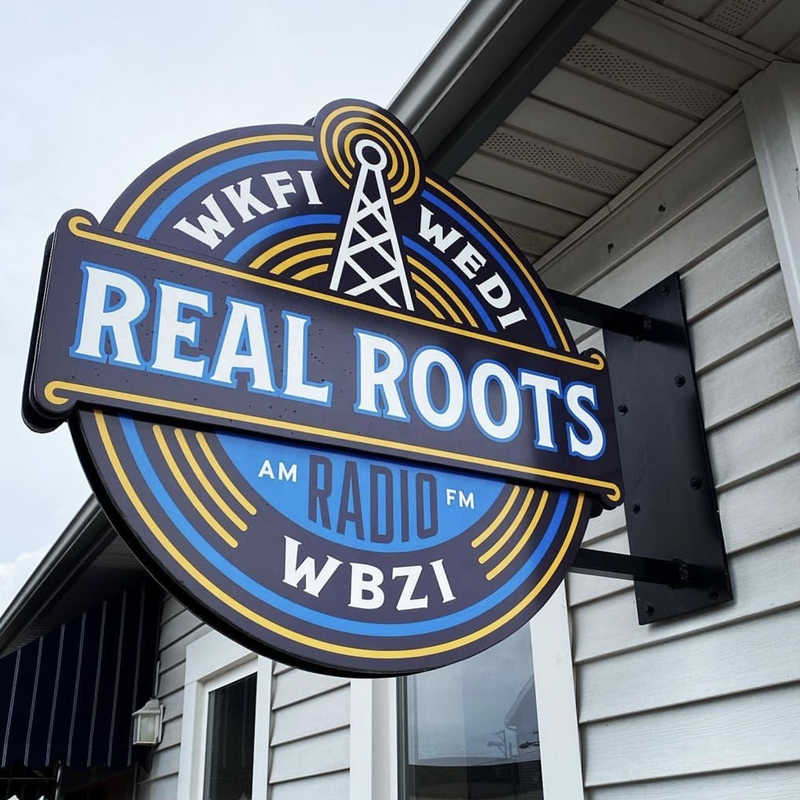 Top 80 Custom Metal Sign Makers & Fabricators
Are you looking for the best custom metal sign makers and fabricators for your project? With so many companies out there, it can be hard to decide which one is right for you. Luckily, we've done the research for you!
In this article, we'll be discussing the best custom metal sign makers and fabricators available in the market today. We'll discuss their services, pricing, and other factors that you should consider when choosing the right one for your needs. Read on to learn more about the best custom metal sign makers and fabricators.
As Custom Metal Signs Maker from China, Noya help you create a unique and eye-catching sign that will stand out from the competition and make a lasting impression. Whether you need a sign for your business, home, or event, our experienced team can help you create the perfect design. With our wide range of materials, finishes, and designs, you can be sure to find a custom metal sign that fits your specific needs.

What makes us a reliable metal sign maker is our inclination towards the details associated with creating well designed custom signs. From concept to completion we make sure every aspect of your project meets your expectations and exceeds industry standards for quality control checks along the way.

Get in touch today and let us help you create the perfect sign for your needs!
10 Best Custom Metal Sign Makers in USA
Founded by Neil and Luke Markey, ShieldCo Custom Metal Signs Maker has made its way to one of american best custom metal sign makers. With a commitment to delivering personalized and unique experiences that capture the spirit of their client's visions, ShieldCo combines quality craftsmanship with modern metalworking technology to produce one-of-a-kind pieces.
From intricate designs featuring elaborate details and finishes, to clean lines and simple shapes, ShieldCo offers a variety of metal signs that will suit any space or occasion.
Whether it is for your beach house, high end boutique, man cave, luxury office suite or if it is a gift for someone special; ShieldCo will create a piece that is sure to impress with their attention to detail and passion for creating something truly unique. Their experienced team of designers are always willing to go the extra mile in order ensure customer satisfaction every time.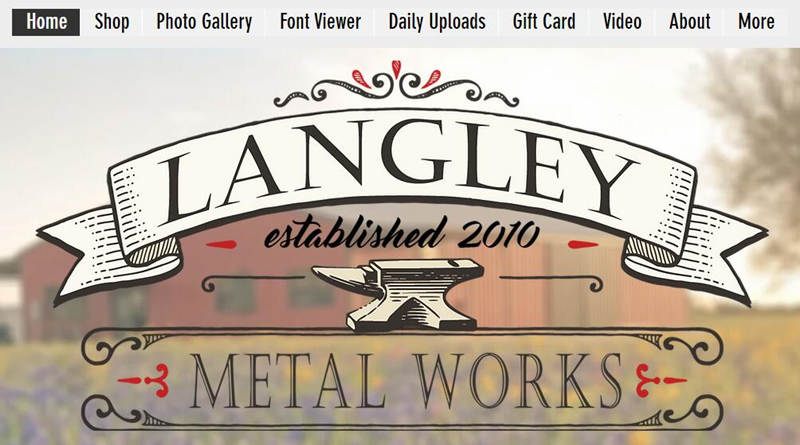 Founded in 2010, Jessica and Curtis started Langley Metal Works in Texas with a vision to become a leader in custom metal signs. A small shop that started out doing custom jobs for family and friends, the business quickly grew into an overnight success. With their dedicated team of artisans, they offer customers the highest quality workmanship at competitive prices.
Langley Metal Works strive to stay on top of modern trends, using state-of-the-art technology such as laser cutting and CNC machines combined with traditional methods like hand engraving and sandblasting. It is their passion for craftsmanship that sets Langley Metal Works apart from other manufacturers.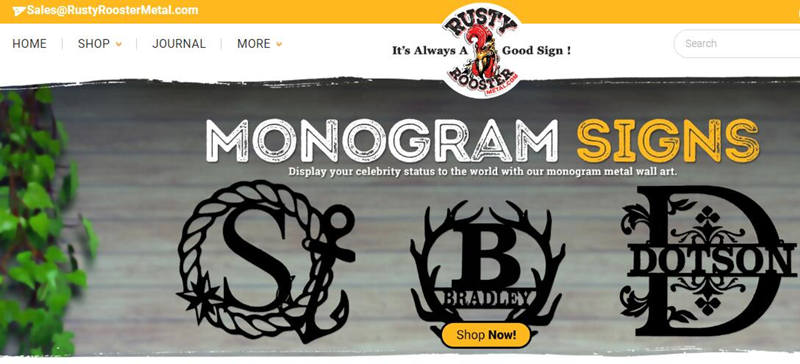 As custom metal sign makers go, Rusty Rooster Metal stands out from the competition. This small family-owned business is dedicated to handcrafting only the highest quality signs in the industry since 2008.
Each piece of art produced is unique and tailored to meet individual customer needs. Whether it's a special order for an alumni gift or a customized sign for a college athletic program, Rusty Rooster Metal ensures that every product meets their high standards.
With over 14 years of experience, this company produces one-of-a-kind, durable pieces that are sure to last for many years to come. As one of the leading custom metal sign makers in the US, Rusty Rooster Metal is committed to providing exceptional service and creative solutions that perfectly reflect each client's vision and values.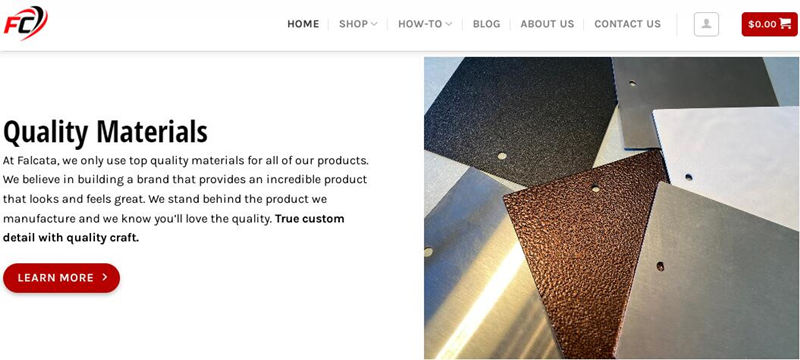 Located in Pennsylvania, Falcata Company is one of the best American manufacturing and design metal company providing high-quality products that meet all customer needs. Their team of experienced designers specialize in creating custom signs from American steel with precision and attention to detail.
At Falcata Company, they strive to provide only the highest quality products for customers. All of their metal signs are designed using cutting edge technology and crafted with care and artistry. Each product is made from durable American steel, guaranteeing long lasting performance no matter what environment it's used in. Their vast selection of styles ensures customers can find a product that perfectly fits their specific needs.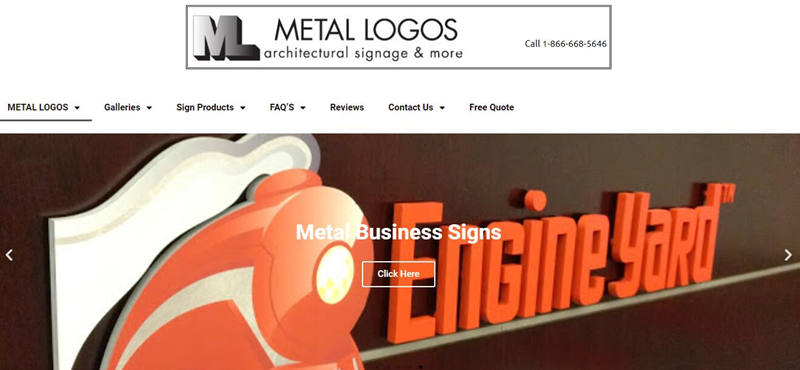 Metal Logos has been a leader in custom metal sign making for 40 years. Their craftsmanship and attention to detail is unmatched, leading to high praise from their customers across the United States. Metal Logos has provided businesses with superior sign projects that not only meet but exceed client expectations. They specialize in all types of custom metal signs including illuminated, non-illuminated, business logos, ADA signage and much more.
The company's excellent reputation is due to their mission: To create quality products and provide excellent customer service at a fair price. They strive to be the go-to choice for any business looking for top quality metal signage solutions and take great pride in delivering innovative designs with exceptional craftsmanship every single time.
Based in Virginia, Legendary understands the importance of making an impression with a quality sign that reflects the values of your brand or business. They use only high-grade materials and state-of-the-art technologies to produce custom metal signs that are both modern and sophisticated.
Their highly experienced team of designers will work with you to create a perfect sign solution that meets all your needs. They take pride in being one of the top custom metal sign makers across North America, providing superior craftsmanship with every order they fulfill.
From simple signage solutions to elaborate multi component designs, they are ready to assist you with all your signage requirements – no matter how big or small they may be!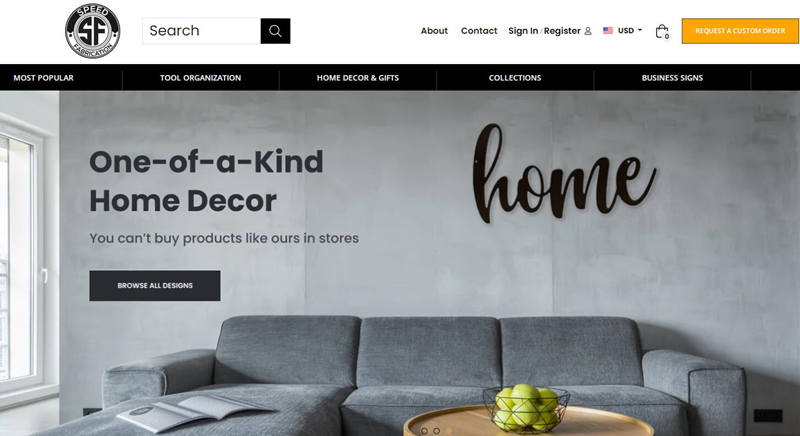 Founded in 2015, Speed Fabrication is an experienced custom fabrication company specializing in metal signs, power tool organizers, and more. With over 30 years of fabrication and machining experience, Speed Fabrication has become a leader in the custom metal sign making industry.
From high-end business signage to intricate wall art installations, Speed Fabrication provides customized solutions that are perfect for any client's needs. Whether you are looking for a one-off design or multiple copies of the same item, they will be able to help you create exactly what you need.
In addition to their excellent customer service and attention to detail, Speed Fabrication also offers competitive pricing on all their products and services. With a commitment to quality results every time, it's no wonder why so many customers choose Speed Fabrication when they're looking for top custom metal sign makers.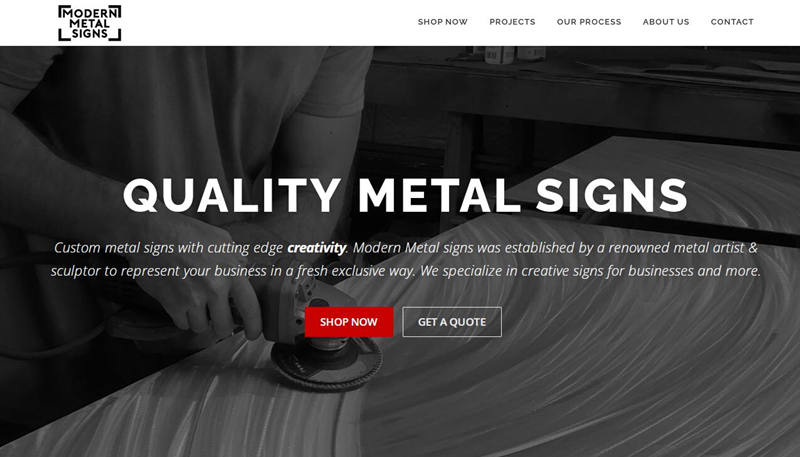 Modern Metal Signs Company is the premier custom metal sign maker in the industry today. Founded by renowned metal artist and sculptor Dustin Miller, this small business has grown to become one of the most sought after providers of creative and cutting edge custom metal signs.
From small businesses to large corporations, Modern Metal Signs creates eye-catching designs that capture attention and showcase a customer's brand with style and finesse.
For nearly a decade, Modern Metal Signs has been crafting unique works of art out of sheet metal that meet customers' exact specifications no matter how detailed or complex they may be. The company uses only high quality materials and old-world craftsmanship to create their masterpieces in order to ensure that each product lasts for years.
Their extensive portfolio includes signs for both indoor and outdoor use as well as graphic designs on metals like aluminum, stainless steel, brass, copper, etc.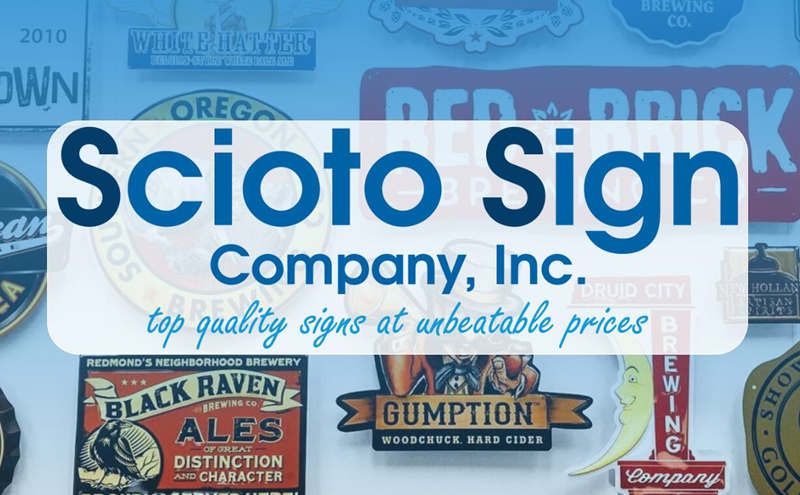 Family-owned and operated Scioto Signs Company has manufactured thousands of custom metal signs for businesses and organizations throughout the United States for more than 125 years.
They specialize in all types of metal signage, from traditional street signs to unique custom creations that are sure to make a statement. Whether you need an exterior sign for your business or a special sign for an event or organization, Scioto is your go-to source for superior craftsmanship and service.
Their experienced staff will work with you to create the perfect sign that meets your specifications and budget. They offer fast turnaround times, competitive pricing, and excellent customer service that goes above and beyond what you would expect from a custom metal sign maker.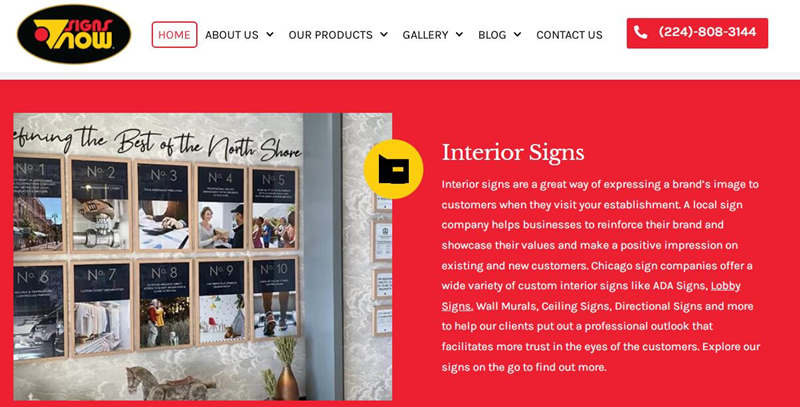 Surely Signs recently partnered with one of the top custom metal sign makers(Signs Now family) in the industry. Their partnership ensures that we are able to provide our customers with superior quality and craftsmanship for any kind of signage project.
As one of the leading local sign companies in the Chicago area, they focus on custom metal signs and always been dedicated to providing top-notch customer service and delivering high quality products that meet customers' needs.
They understand that crafting customized signs is more than just a matter of producing an aesthetically pleasing product; it's also about creating something durable and reliable. That's why all of their products are constructed using high-grade materials and backed by a lifetime warranty.
5 Best Custom Metal Sign Makers & in Canada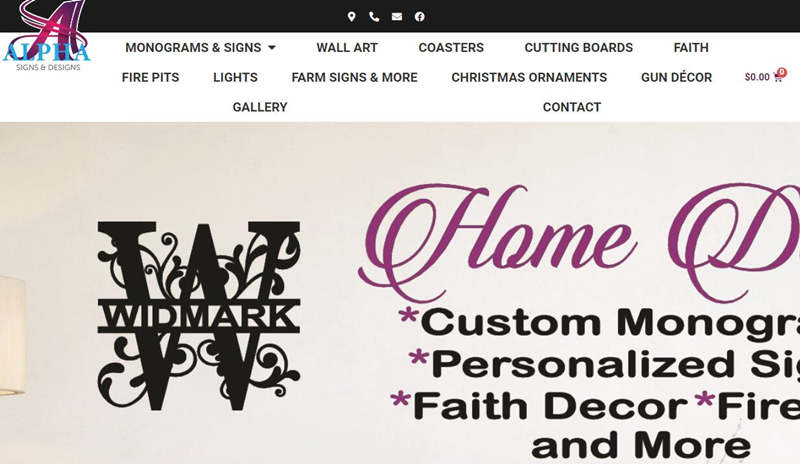 Alpha Signs & Designs is one of the top custom metal sign makers in the canada. Their team specializes in creating unique personalized signs, railing panels, metal home décor, farm and business signs, fire pits and more. They have an experienced design staff who have an eye for detail and can bring your vision to life with quality craftsmanship.
They pride on superior customer service and quick turnaround times on all projects. No matter what type of project you need done, their goal is to ensure that it meets or exceeds your expectations. Each piece is handmade with precision and attention to detail so that it will last for years to come.
With their innovative designs and high-quality materials, you can be sure that your custom metal sign will stand out from the rest!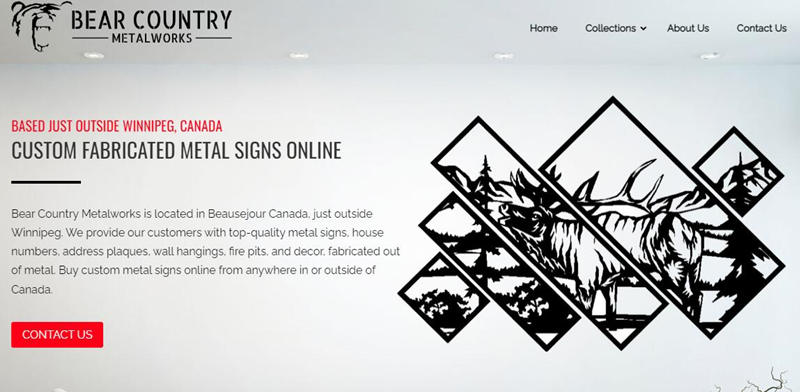 Bear Country Metalworks of Beausejour, Canada is the top custom metal sign maker and fabricator located just outside Winnipeg. Their team of experts takes pride in delivering high-quality designs that are sure to exceed our customers' expectations.
They specialize in creating a wide range of custom metal signs, house numbers, and other decorative products for both residential and commercial properties. Whether you're looking for handcrafted outdoor signs or ornate wall décor, you can count on them to provide top-notch craftsmanship with each order.
At Bear Country Metalworks, they understand the importance of having your sign stand out from the rest – that's why they work closely with customers to ensure their ideas come to life!
Founded by Michael McNeil, Practical Art was dedicated to creating unique and practical pieces of art, earning the company its name.
The business started small, but soon customers were ordering his one-of-a-kind designs from all over the country. However, it wasn't until Michael teamed up with metal artist Steve Pietens that the business found success.
Together they combined their skills in metalwork and woodwork to create functional works of art out of metal, wood and other materials. Steve's ingenuity allowed them to craft some truly remarkable pieces which quickly developed into a large customer base for Practical Art. It was then that Practical Art became one of the top custom metal sign makers & fabricators in the industry.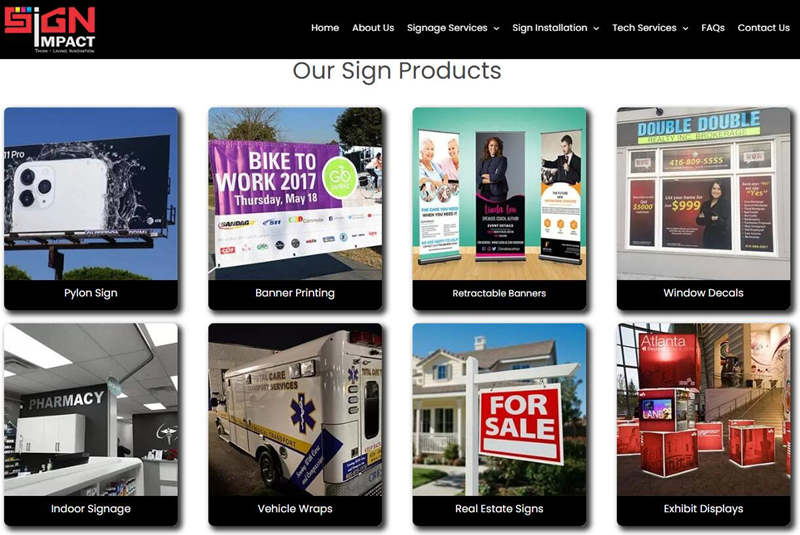 Signimpact is a leading sign maker company in Canada, specializing in custom metal signs and fabrications. For over 20 years, they have been providing clients across the country with top quality products made from various metals such as aluminum, steel and brass.
They are proud to be one of Canada's most trusted local sign makers, committed to helping businesses boost their visibility with effective signage solutions.
At Signimpact, they utilize state-of-the-art equipment like laser cutters, 3D printers and CNC routers to guarantee the highest level of craftsmanship for all our metal signs. Their team of expert fabricators take great care in creating durable designs that best represent your brand or product image.
With their extensive experience in commercial signage fabrication, they can create custom signs that will make your business stand out from the competition and capture more customers' attention.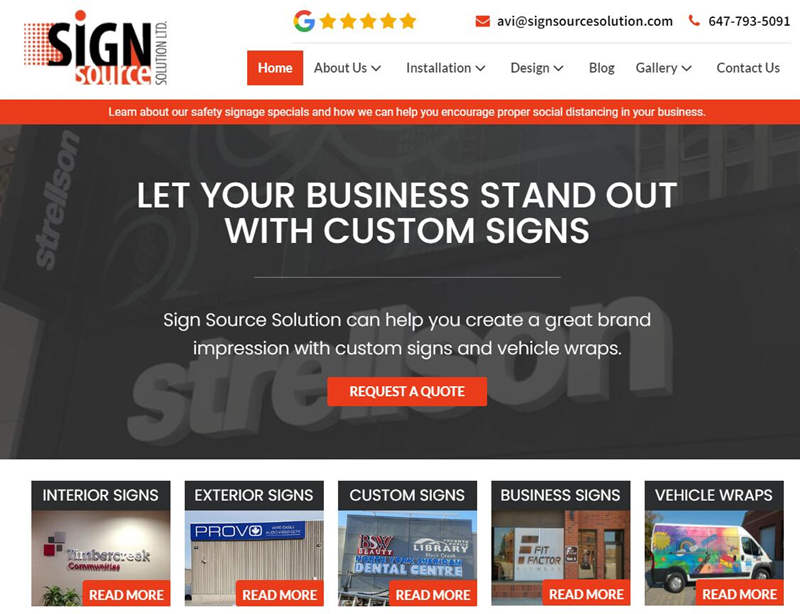 Whether you need metal signs for a business or promotional event, or an eye-catching sign to display in a public space, Sign Source Solution is your go-to source for quality custom metal signs. With a team of highly skilled professionals dedicated to creating innovative designs and delivering superior craftsmanship, they have the experience to provide top-notch services that meet all of your expectations.
In addition to being one of the top sign makers in the industry, Sign Source Solution also has extensive knowledge in project management and installation services. Their experienced staff will provide guidance on proper placement as well as help with any necessary permits and approvals.
The Remaining 65 Custom Metal Sign Makers & Fabricators
| | | |
| --- | --- | --- |
| Northeast Sign Company  | Personalized Business Sign, Storefront Building Sign | Connecticut, USA |
| Big Creek Metal Works |  the highest-quality functional and decorative metal art maker | Idaho, USA |
| Michigan Metal Artwork  | Specializes In High Quality Metal Wall Art Decor | Michigan, USA |
| Think Metal Signs Maker | Custom Metal Sign Makers | Metal Sign Shop | Texas, USA |
| Tags America LLC | Business Advertising Signs and Front License Plates for Corporate Branding and Fund Raising Events | New Hampshire, USA |
| Metal Unlimited | personalize metal decor with your name, address | Louisiana, USA |
| Old Wood Signs | Unique Vintage Retro Wood and Metal Signs Made in the USA | USA |
| Original Metal Sign Company | produce the best quality and most unique decorative signs | Texas, USA |
| Falcata Company | Quality custom metal sign design | Pennsylvania, USA |
| SirMetalman LLC | Custom metal signs | Family plaque signs | Business LOGO signs | Personalized family signs | Metal logo signs | Minnesota, USA |
| Metal Display USA | Man Cave Signs and Metal Wall Art | USA |
| Metal Signs & Your Designs | MSYD specializes in custom metal artwork using water jet technology. | California, USA |
| Signs by Van | Commercial Metal Signage, Electrical Signs, Sign Carving, Iron Fabrication | California, USA |
| Eastern Metal Signs & Safety | top-quality safety products which include Roll-Up and Rigid signs | Georgia, USA |
| Metal Sign Studios  | Customizable Metal Signs Online Shop | USA |
| Lewis Design Company | Custom signs made to order, from signs on your front door to signs on the front of your business, | Georgia, USA |
| Amazing Signs | Custom Metal Business Signs | Florida, USA |
| Mosaico Signs | Custom Metal Indoor Signage, Exterior Signs, Commercial Signs | Arizona, USA |
| Cuerden Sign Co | Customized signs fabricated, outdoor metal signs, Individual Channel Letter Signs, Metal Cabinet Signs | Arkansas, USA |
| Sign Store | Custom Metal Signs online shop | Ohio, USA |
| Alabama Metal Art | Custom Interior & Exterior Business Signs | Alabama, USA |
| American Sign Company | Personalized metal signs online store | Florida, USA |
| Artcraft Sign Company | Sign Design, Manufacturing, and Installation | Colorado, USA |
| Pinnacle Signs & Graphics | Design | Production | Installation Indoor Outdoor Metal Signs | Colorado, USA |
| Creative Metal Signs Maker | Custom Metal Sign, Metal Door, Wall Art, Metal Decor, Metal Sculpture | Maryland, USA |
| Sacramento Sign Company | Custom Metal Signs & Graphics for business | California, USA |
| QC Signs & Graphics | Custom cut metal sign manufacturer | North Carolina, USA |
| Denver Print Company | Custom Metal Signs, Aluminum lobby sign, Stainless Steel Signs, Copper Signs, Bronze Signs, Office Signs, Monument Signs, | Colorado, USA |
| buildasign.com | Custom Metal Signs online shop | Texas, USA |
| Precision Metal Art | specializes in personalized custom signs, monograms, stakes, fire pits, home decor, metal signs, metal decor, business signs | USA |
| TheSignChef.com | Custom Aluminum and Steel Wall Signs, Hanging Signs, Hanging Signs, Vintage Signs, Reflective Signs, | South Carolina, USA |
| Fort Worth Signs & Graphics | Custom Metal Storefront Signs, Custom Outdoor Metal Signs, Metal Lobby Signs | Texas, USA |
| SirMetalman LLC | Commercial & Residential Custom Metal Signs & Personalized metal gifts, Unique metal Art | MN USA |
| Optimum Signs | SIGN INSTALLATION, DESIGN & FABRICATION | Wisconsin, USA |
| Metal Signs Canada | Personalized Metal Art Signs, Address Signs, Animal Crossing, Backyard Decor | Ontario, Canada |
| Mayfair Signs Company | Custom metal signs for Home, Address & Cottage signs, Carved Signs | Chilliwack, Canada |
| ArtSigns Company | 3D Office Signs, corporate signs, business reception signs & more. Quality Design. Made to order. | Ontario, Canada |
| steelsigns.ca | Personalize indoor or outdoor space with 100% Canadian-made custom steel artwork | Ontario, Canada |
| Metalsigns.ca | Experience in Metal Signs Manufacturing | Alberta, Canada |
| Laser Cut Arts Signs Maker | specializes in metal decor panels, metal wall art, aluminum privacy screens, aluminum backyard gates | Ontario, Canada |
| Metal Signs Canada | Metal signs personalized with your name or text | Ontario, Canada |
| RedFir Metal Online Store | Personalized metal signs, made to order | USA & Canada |
| Murals In Metal | Custom Metal Art and Home Decor | Ontario, Canada |
| Metal FX Signs Maker | Custom Sign solutions in any way, shape, or form for your business​ | Canada |
| Dixie Signs Maker | Custom metal signs, Light Box Signs, Aluminum Signs, | Ontario, Canada |
| Jade SignWorks Maker | custom manufactured Dimensional lettering, illuminated signs, storefront signs, | Manitoba, Canada |
| AGC Signs Maker | specializes in sign manufacturing, maintenance, and installation | Ontario, Canada |
| SIGN ME UP DESIGNS | Vancouver sign shop | Vancouver, Canada |
| Banff Sign Company | Custom Metal Wall Signs, Hanging Signs, Entrance Signs, Address Signs, Flat Signage | Alberta, Canada |
| Anchor Signs Maker | an industry leader in Vancouver signage | Vancouver, Canada |
| GP Custom | With services ranging from Structural, Architectural, Ornamental and custom Metal & Sign Fabrication | Ontario, Canada |
| SSK Signs Maker | full-service signs company that will solve all of your signage needs | Ontario, Canada |
| Onsite Signs Maker | Canada's first choice supplier of signs, posts and hardware for signs | Canada |
| 3Sixty Sign Solutions | custom metal signs design, manufacturing, installation, and repair/maintenance | Alberta, Canada |
| City Screen Signs & Graphics | Custom Signs and Digital Printing in Western Canada | Canada |
| Seventy-Seven Signs | Custom Metal Illuminated Signs, Channel Letters, Freestanding Signs |  Saskatchewan, Canada |
| Multicolor Signs Maker | Outdoor aluminum signs for business and personal use | Ontario, Canada |
| ALL BRITE SIGNS | full service custom sign manufacturing, fabricating, installation, sign printing |  Saskatchewan, Canada |
| Steel Art Signs Corp | pioneers in the Canadian sign industry, utilizing aluminum, acrylic, stainless steel, neon tubing, LED illumination, EMC boards | Ontario, Canada |
| Mega Signs Maker | Indoor Signs, Exterior Signs, expert sign maker | Alberta, Canada |
| New Style Signs Maker | produces creative and high quality custom signs for companies | Toronto & Mississauga |
| Canuck Signs Maker | FULL CREATIVE SIGNAGE & PRINTING SERVICES IN SURREY BC | British Columbia |
| Miller McConnell Signs  | Custom metal signs from concept and production to delivery and installation | Ontario, Canada |
|  CM Signs & Decor  | personalized monogram signs, metal wall art, house numbers | Ontario, Canada |
| New Century Signs | design, build and install a wide array of effective, diverse, and creative signs |  Atlantic Canada |
FAQs About Custom Metal Signs
What is a metal sign?
A metal sign is a type of signage typically made from a thin sheet of metal, such as aluminum or steel. Metal signs are often used for outdoor signage in order to withstand the elements, and can be used to display information, logos, or messages.
Where to get custom metal signs?
Custom metal signs can be ordered from a variety of sign businesses, both online and local. Local sign businesses may be found by searching the internet for sign companies in your area.
Customizing at a local store is great for small-scale orders and urgent needs—your order will be ready quickly and you'll have more control over the design.
However, if you're in need of larger quantities or unique finishes, then Noya custom metal sign service from China may be a better fit for your business. We specialize in designing high-quality signs tailored to your exact specifications and offer competitive prices that are hard to beat elsewhere.
Plus, we provide reliable shipping options so your orders arrive safely and on time. With such an extensive selection, there's bound to be a custom metal sign maker who meets all of your needs.
What Are The Benefits & Uses Of Metal Signs for Business?
Metal signs offer several advantages such as durability, low cost, and the ability to be customized with a variety of colors and finishes. Metal signs are also lightweight and can be mounted onto walls or posts for easy installation.
Metal signs are a great way for businesses to advertise their brand and reach potential customers. Metal signs offer numerous benefits, including:
1. Durability: Metal signs are highly durable, making them ideal for outdoor use in all weather conditions.
2. Low Maintenance: Metal signs require very little maintenance, making them a great choice for businesses that don't want to spend a lot of time and money on upkeep.
3. Cost-Effective: Metal signs are cost-effective, allowing businesses to get a lot of bang for their buck.
4. Visibility: Metal signs are highly visible, making them great for grabbing the attention of potential customers.
5. Customizable: Metal signs can be customized with a variety of colors, shapes, and sizes, making them great for creating a unique and attractive sign.
6. Variety: Metal signs are available in a wide range of styles, making them perfect for any business.
7. Environmentally Friendly: Metal signs are recyclable, making them a great choice for businesses that want to be environmentally conscious.
How long do metal signs last?
Metal signs can last for many years, depending on their material and the environment they are exposed to. For example, aluminum signs can last up to 10 years or more if they are kept in a sheltered area, while steel signs are more durable and can last up to 25 years or more.
How to Make Custom Metal Signs by Laser Cutting?
1. Design your sign: Start by designing your sign on a computer using a program like Adobe Illustrator or CorelDraw. Make sure your design is in vector format, which allows you to resize the artwork without losing quality.
2. Prepare the materials: Gather the materials you need for your sign. Depending on the design, you may need to purchase metal, acrylic, or other sign-making materials.
3. Cut the metal: Use a laser cutter to cut the metal or other material according to your design. Make sure to follow the instructions for the specific laser cutter you are using.
4. Finish the sign: Once the metal is cut, you can finish the sign by adding color, text, or other details. You can also add a protective coating or sealant to help protect the sign from weathering.
5. Install the sign: Install your sign in the desired location, following any local regulations or laws regarding signage.
Are metal signs weatherproof?
Yes, metal signs are often weatherproof due to their durable material. Metal signs can withstand extreme temperatures and are resistant to corrosion, making them ideal for outdoor use.
What type of metal can you use for your signs?
The type of metal used for signs is typically aluminum or steel, although other metals such as brass, bronze, and copper are also options.
What are the Custom Metal Signs used for?
Custom metal signs are used for a variety of purposes. They can be used for business signage, for advertising, for directions, for safety, for decoration, and even for personal use. Custom metal signs can be cut, engraved, painted, and even adorned with specialty finishes.
How custom metal signs are made?
Custom metal signs are typically created by either a hand-crafted process or a combination of both hand-crafting and machine-made parts. Hand-crafted metal signs are created by hand-cutting the metal pieces and welding them together.
The design of the sign is then painted on with a stencil. Machine-made metal signs are created by cutting the metal pieces and then welding them together. The design is then printed onto the material with a specialized printer. The sign is then finished with a protective coating to prevent corrosion and fading.
How much does it cost to make metal signs?
The cost of metal signs will depend on the size and complexity of the design. Prices can range anywhere from $25 for a small, simple sign to over $500 for a larger, more complex design.