20 Best Toilet Manufacturers & Suppliers
Looking for a reputable toilet manufacturer or supplier? Here are 20 of the best! Some of these companies are well-known for their high-quality toilets, while others offer innovative designs that set them apart. Whatever your needs, you're sure to find a suitable manufacturer or supplier on this list.
Need Help On Manufacturing Smart Toilets?
Noya recommend the trustworthy Toilets Manufacturers for you

Our city is a major hub for the sanitary ware industry in the world, it's known as "Sanitary Ware Silicon Valley"

Noya is the leading supplier of branding products &

business gifts

, partner with most Toilets Factories from China

Noya has a good relationship with the most Toilets brands, such as Kohler China

Noya make custom printing products for many Sanitary Ware Trade Show

Our sourcing team has years of experience working with construction projects, including sanitary ware and ventilation
Top 10 Toilet Manufacturers in the USA
Toilet manufacturers and suppliers are in high demand as people increasingly seek quality and affordable products. Toilet manufacturers have to meet a variety of requirements, including high standards for performance, durability, and aesthetics. To find the best toilet manufacturer for your needs, consider below list: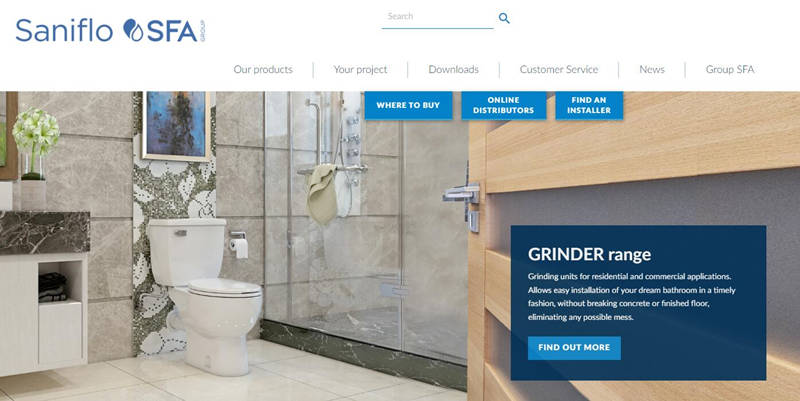 Saniflo is a company that specializes in macerating plumbing technology. This technology allows for the installation of a toilet, sink, or shower in locations where traditional plumbing would not be possible. Saniflo's parent company, Group SFA, originated this technology over 50 years ago. Today, Saniflo is the world's leading manufacturer of macerating plumbing systems.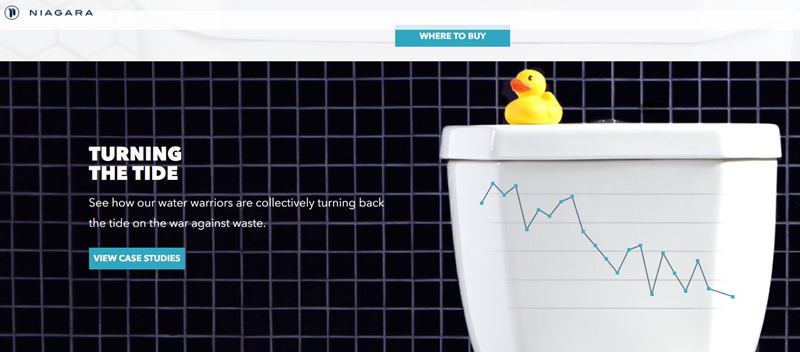 Since 1977, Niagara Conservation Corporation has been a privately-held manufacturer of water conservation products. With a focus on innovation and quality, Niagara has become a leading provider of high-efficiency toilets, showerheads, and faucets. Niagara's products are available in over 70 countries worldwide and have helped conserve billions of gallons of water.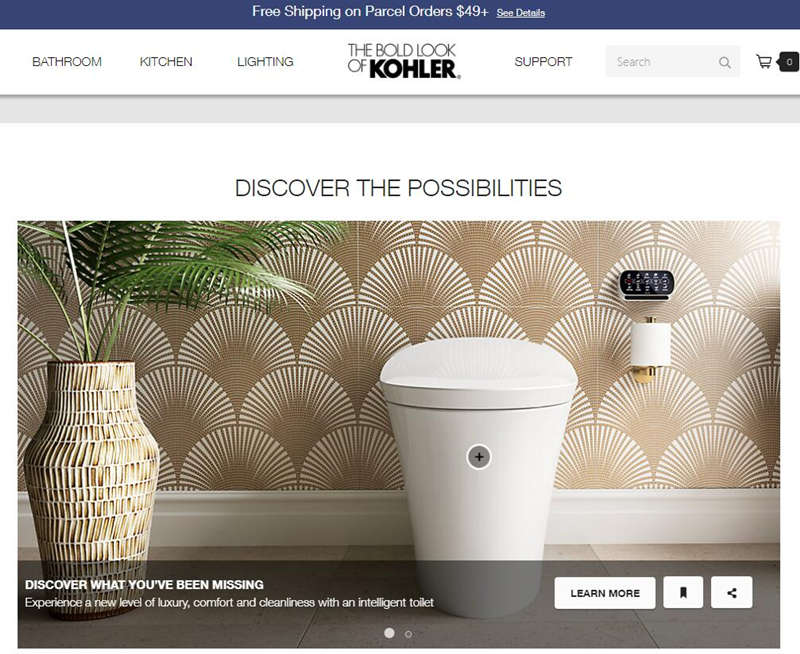 John Michael Kohler founded Kohler Co. in 1873. Kohler Co. is an American manufacturer that specializes in plumbing fixtures and kitchen and bath toilet products. The company is headquartered in Kohler, Wisconsin, and has manufacturing facilities around the world. Kohler Co. is a family-owned business and the largest employer in Wisconsin's Sheboygan County.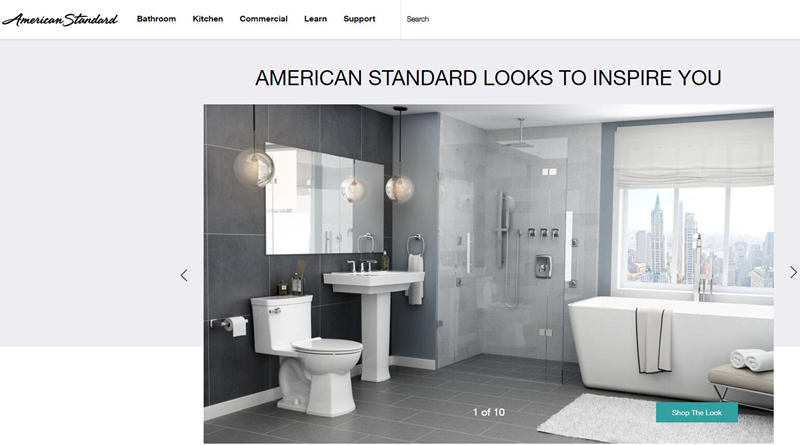 American Standard, a kitchen and bathroom fixture manufacturer, is headquartered in Piscataway, NJ. The company has been in business for over 140 years and produces a wide range of products, includng faucets, toilets, and shower heads.
American Standard is a major player in the plumbing industry and has a well-earned reputation for quality and innovation. The company is committed to sustainability and offers a number of eco-friendly products. American Standard also sponsors several charitable programs, including the Make A Splash water safety campaign.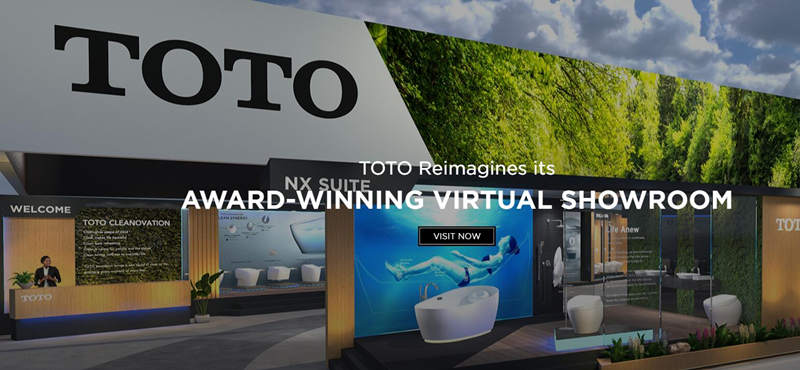 TOTO is one of the world's largest plumbing products manufacturer, offering a complete line of residential and commercial products. TOTO has been manufacturing plumbing fixtures since 1917 and offers a variety of products, including toilets, faucets, sinks, showers, and more. TOTO is known for their high-quality products and attention to detail, as well as their commitment to sustainability.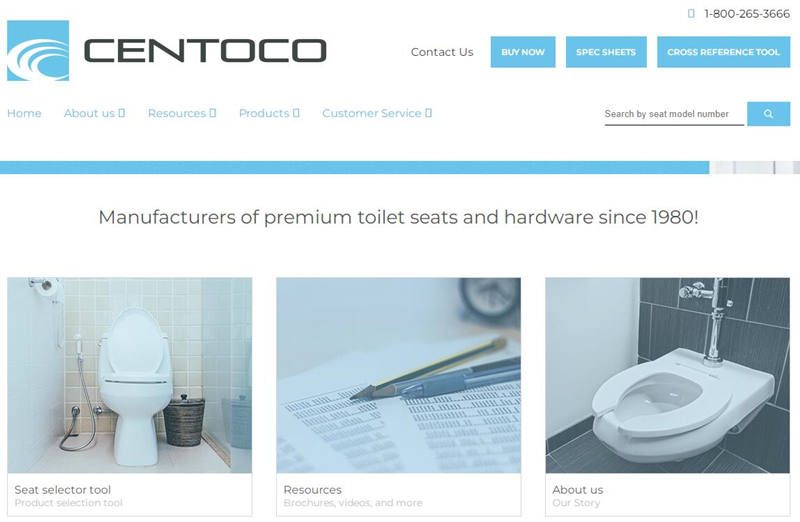 In 1980, the Toldo family founded Centoco, a Windsor-based company that specializes in toilet seats. For over thirty years, Centoco has been a leading manufacturer of quality toilet seats and accessories. Today, the company is proud to be one of the largest toileting brands in oth Canada and the United States.
With a wide selection of products to choose from, Centoco has something for everyone. Whether you're looking for a traditional toilet seat or something more modern, Centoco has you covered.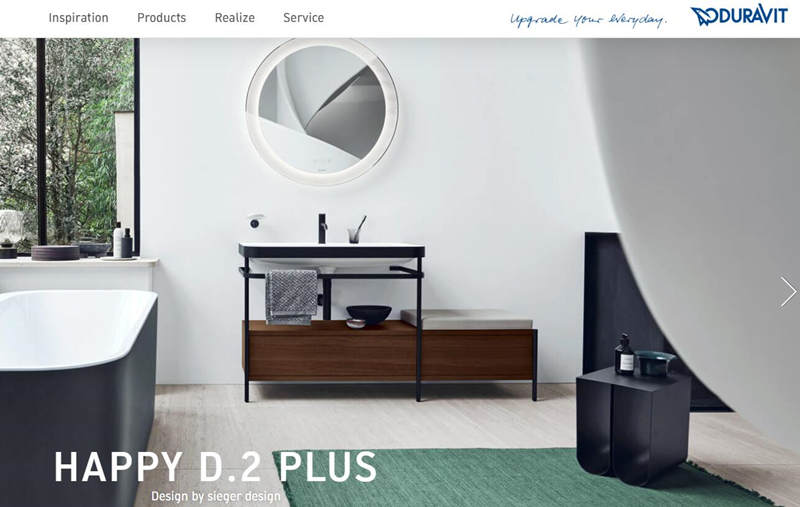 Duravit AG is a leading international manufacturer of sanitary ware and ceramic tiles. The company was founded in 1817 by Johann Peter Duravit in Hornberg in the Black Forest. Today, Duravit AG employs more than 6,000 people and has sales offices and production facilities around the world. The company offers a wide range of products for bathrooms and kitchens, including toilets, washbasins, baths, shower trays, taps, kitchen sinks, worktops and tiles.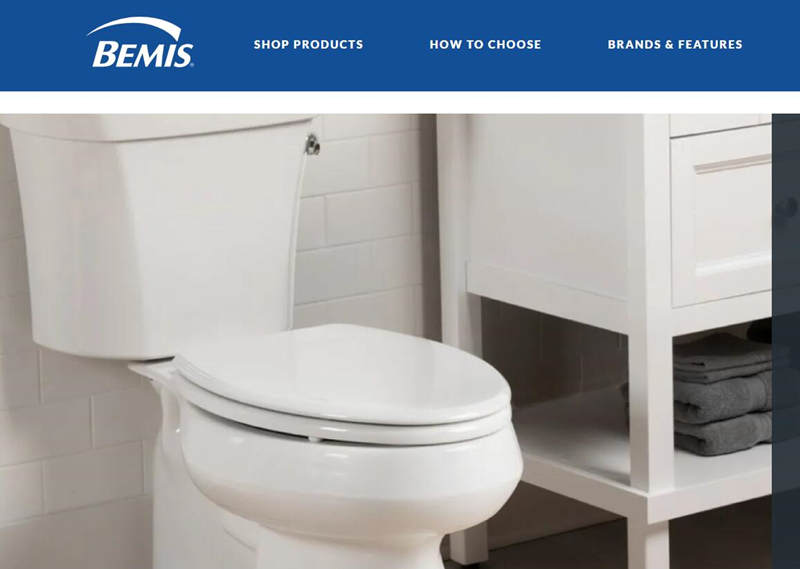 In 1901, William Bemis founded the Bemis Manufacturing Co. in Sheboygan, Wisconsin. This family-owned company is now in its fourth generation and manufactures toilet seats and other bathroom fixtures. With a focus on quality and innovation, Bemis has become a leading supplier of toilet seats to both residential and commercial customers. The company's products are known for their durability, functionality, and style, and they continue to invest in new technologies to improve their products.
Bemis is a company that produces both private-label and branded products. It has found success by marketing its products under its own brands and providing expertise to others, producing private-label brands. This strategy has allowed Bemis to maintain market share and profitability in a competitive industry.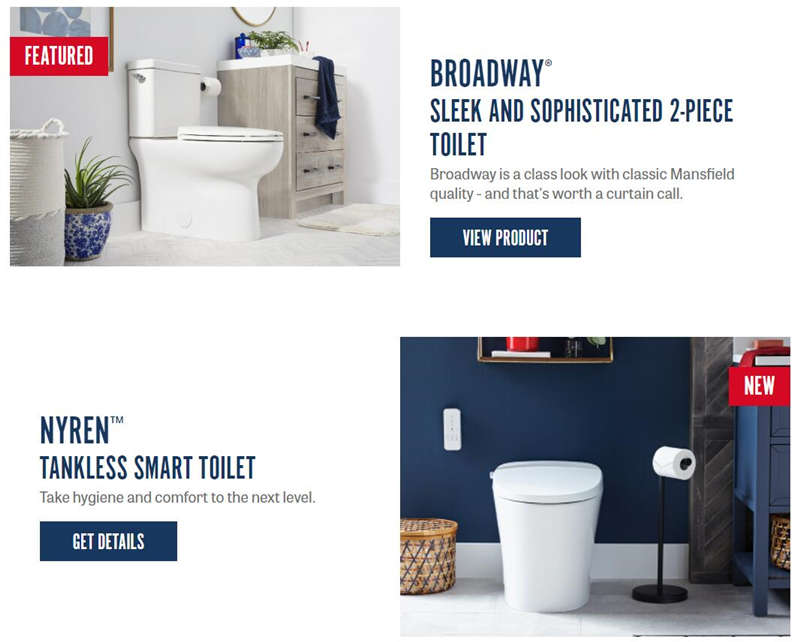 Mansfield Plumbing is one of the leading providers of quality bathware and sanitary ware products. The company offers a broad collection of residential and commercial products that are designed to meet the needs of every customer. From traditional to contemporary styles, Mansfield has something for everyone. In addition to its wide selection of bathware and sanitary ware products, Mansfield also offers expert customer service and support.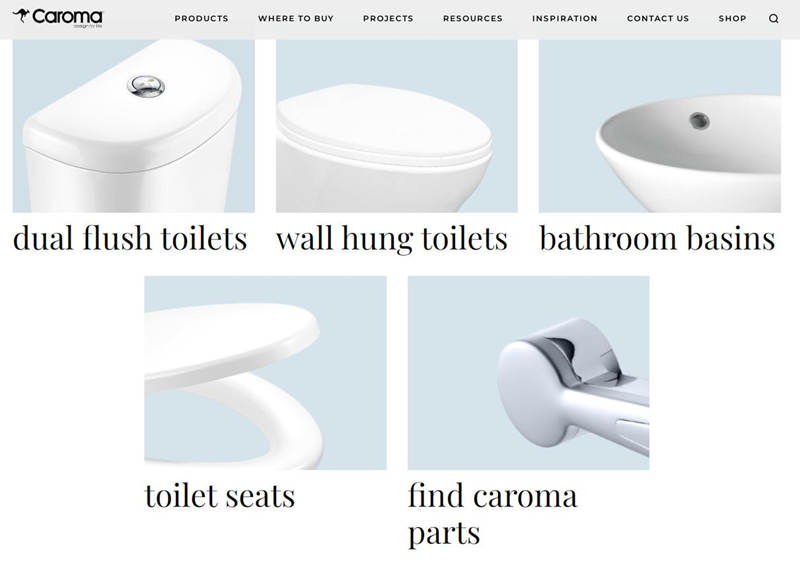 Since its establishment in 1988, Caroma has been a global leader in water conservation technology. In 1989, Caroma developed the world's first dual flush toilet, which uses less water than traditional toilets. This innovation has helped to make Caroma one of the most environmentally-friendly companies in the world. Today, the company manufactures a wide range of high-efficiency plumbing fixtures that are helping to reduce water consumption around the globe.
Top 10 Toilet Suppliers in China
It is no secret that Chinese-made products are often viewed as being of inferior quality. This perception, unfortunately, often extends to products such as toilets, which are often seen as being less reliable and durable than their Western counterparts. However, a number of Chinese toilet factories have been working hard to change this perception by focusing on quality and innovation. In fact, many of these factories now produce toilets that are just as good as – if not better than – those made in the West. For example, 9 of the top ten US Toilet brands are made in China.
Seewin Technology (Zhejiang) Co., Ltd
As one of the best Chinese manufacturers of smart toilets, Seewin Technology Co., Ltd. has been providing quality products and services to its customers for many years. With a strong R&D capability, Seewin is able to develop new products and keep up with the latest technology trends in the industry. Its products are well received by customers around the world for their high quality and competitive prices.
Foshan Qianyuan Building Materials Co., Ltd
Qianyuan is a reliable and professional toilet manufacturer with rich experience in this field. With a wide range of products on offer, they are able to provide their clients with all kinds of toilets they need. Their toilets are made of high-quality materials and components, ensuring their durability and long life span. They have an experienced team of engineers who can help you design the perfect toilet for your needs. They are also proud to say that our products are CE and ISO certified.
Yunda Valve Co., Ltd
YD is a trusted manufacturer of the smart toilet seat for more than 10 years. They have a wide range of products that include bidet toilet seats, intelligent toilet seats, and travel Bidets. The company is headquartered in China with offices in Europe and the United States. They have won numerous awards for their innovative products and are dedicated to providing quality products and excellent customer service.
Jiajueshi Group Limited
Jiajueshi Group Limited is a professional manufacturer of top-quality toilets in China. The company offers a wide range of products, including one and two piece toilets, antique toilets, corner toilets, and wall-hung toilets.
Garda is a brand of prospective and original design sanitary ware. Chaozhou Gard Sanitary Ware Co., Ltd. was founded in 2006, is a professional production of high-quality bathroom ceramic art and design oriented enterprises. The company's products include: toilet, sink, bathtub, shower room and other series. Products are simple, elegant, personalized style, fully embodies the modern life attitude. Company has passed ISO9001 international quality management system certification and ISO14001 environmental management system certification.
Zhejiang Wanjie Intelligent Bathroom Co., Ltd
Zhejiang Wanjie Intelligent Bathroom Co., Ltd. is a professional bathroom equipment enterprise, which engages in design, development, production and sales of sanitary ware products. The company was founded in 2006 with a registered capital of RMB 10 million. It covers an area of more than 25,000 square meters, has more than 300 employees and a complete set of advanced production equipments.
Wondrous Sanitary
Sanitary ware is one of the most important aspects of a modern home. It is necessary for keeping a family clean and healthy. That's why it's important to choose a reliable and quality sanitary ware manufacturer when purchasing these products.
Wondrous Sanitary is one of the leading sanitary products manufacturers that is committed to quality and innovation. All of their products are made in accordance with the latest industry standards, ensuring that you receive the best possible products for your home.
Foshan Palace Sanitary Ware Co., Ltd
Foshan Palace Sanitary Ware Co., Ltd is a professional manufacturer of sanitary ware. The company was founded in 2006 and is located in Foshan City, Guangdong Province. Foshan Palace specializes in the production of toilets, basins, and other bathroom accessories. The company has a strong R&D team and has developed a number of innovative products that have won national and international awards. Foshan Palace's products are sold in over 100 countries and regions around the world.
Foshan Joinin Industry Co., Ltd
In 1989, Foshan Joinin Industry Co., Ltd was established as a subsidiary of Joinin Group. Their company is specialized in the production of top-quality Bathroom Sanitary Ware Toilet. For more than 20 years, they have been supplying their products to customers in Europe, North America, South America and Southeast Asia. With an experienced R&D team and strict quality control system, they can always ensure that their products meet the highest quality standards. In addition, they have a large manufacturing facility with advanced equipment, which allows them to produce large quantities of products quickly and efficiently.
Foshan OVS Sanitary Ware Co., Ltd
The Foshan OVS Sanitary Ware Co., Ltd is a leading company of the main wholesalers and exporters for sanitary. They supply comprehensive bathroom products and enjoy a high reputation in this field. All of their products are strictly manufactured accordance with ISO9001 quality system, and they have CE, CUPC, Watermark certificates to ensure the quality. Besides, their products are popular in Europe, America, Southeast Asia and other regions due to novel designs, excellent quality and good services.