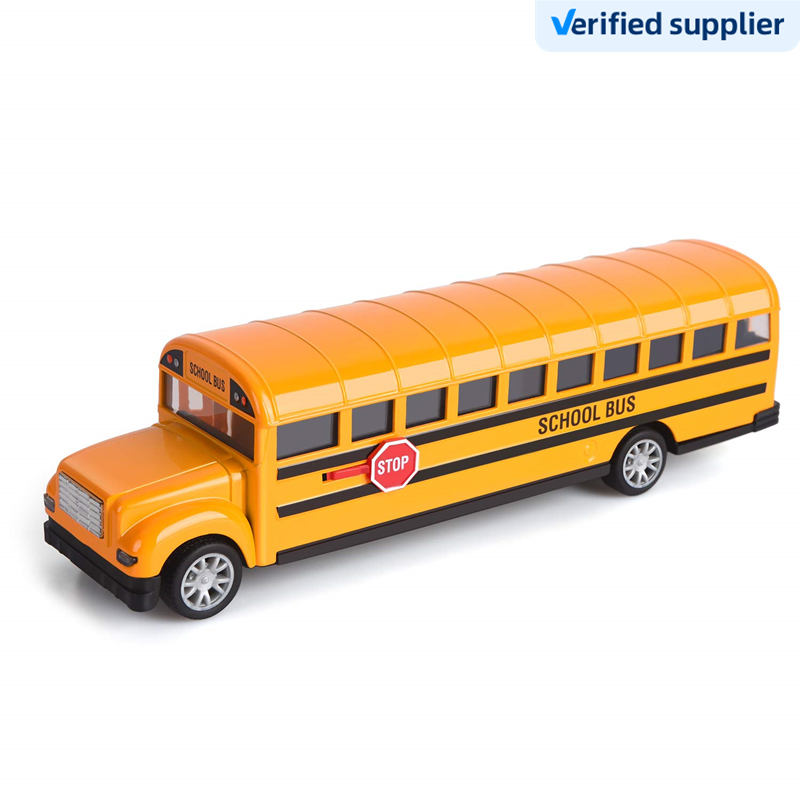 10 Best School Bus Manufacturers and Suppliers
School buses are an essential part of the educational system. More than 480,000 school buses travel 4.3 billion miles to transport 25 million children to and from school each day.
While school buses are typically associated with yellow paint and big wheels, there is a lot of variation in the design and manufacturing of these vehicles. In this article, we will take a look at 10 of the best school bus manufacturers and suppliers.
Founded in 2008, Lion Electric is a 100% electric school bus manufacturer, committed to providing sustainable and efficient transportation solutions based in Canada & USA.
Lion Electric school bus is designed for maximum uptime and convenience. Its battery pack is also designed for easy maintenance and replacement, further reducing downtime.
With its zero emissions, the Lion Electric improves air quality while reducing noise pollution. And because it's electric, the Lion Electric is more efficient than traditional gasoline or diesel-powered vehicles.
As the largest school bus manufacturer in North America, Thomas Built Buses has been helping to transport children safely to and from school for over 50 years.
With a commitment to quality and safety, Thomas Built Buses offers a variety of school bus models that are sure to meet the needs of any school district. From small activity buses to large commercial buses, there is a Thomas Built Bus that is perfect for every route.
As the leading sustainable school bus company, Thomas Built Buses takes great pride in manufacturing buses that are not only green from the ground up, but also inside and out.
Not only are their buses more environmentally friendly than traditional school buses, they are also much safer. Their unique design features stronger, reinforced walls that provide better protection in the event of a collision.
And with a nationwide network of dealers, parts and service centers, Thomas Built Buses is always there when you need them. So if you're looking for a reliable and safe school bus for your students, look no further than Thomas Built Buses.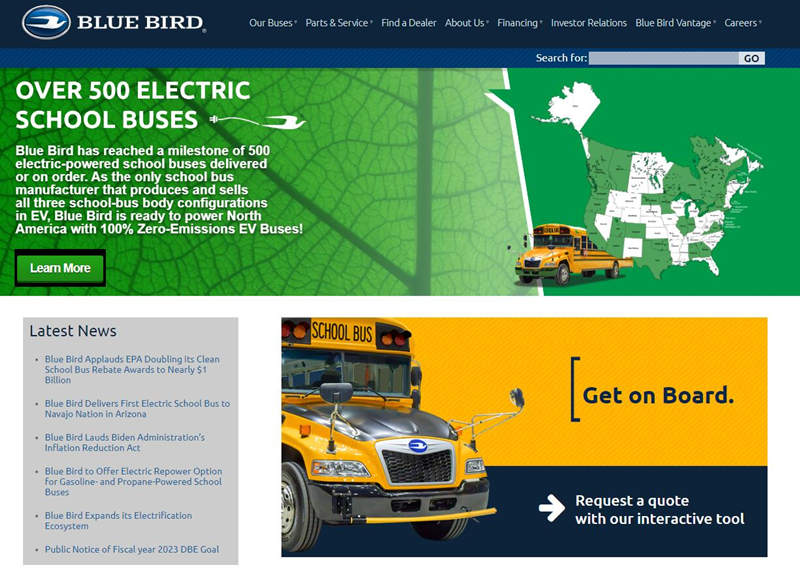 Blue Bird has been manufacturing school buses since 1927 and continues to be one of the leading suppliers in the industry. Some of the features that set Blue Bird apart from other manufactures include their advanced safety features, fuel-efficient engines and innovative designs. Whether you are looking for a standard school bus or something more specialized, Blue Bird is sure to have a bus that meets your needs.
The Blue Bird school bus chassis is designed specifically for school buses, and the body is made of high-strength steel that is reinforced in key areas. The cockpit is designed for the driver, with ergonomic controls and an integrated camera system.
The Blue Bird also has a number of safety features, including a rear-view camera, lane departure warning, and blind spot detection. These features make the Blue Bird the safest school bus on the market.
Founded in 2002, Navistar, Inc., is the largest manufacturer of school buses in North America. As an industry leader in the manufacture of school buses and city buses, Navistar, Inc IC Bus is committed to making superior products, providing outstanding customer service.
They offer a complete line of school buses under the IC Bus™ brand – the only bus brand with an integrated chassis and body construction process that helps deliver superior strength and durability. Their school buses are safe, reliable, and comfortable for students and drivers alike. And with industry-leading warranty coverage, you can be confident that your investment is protected.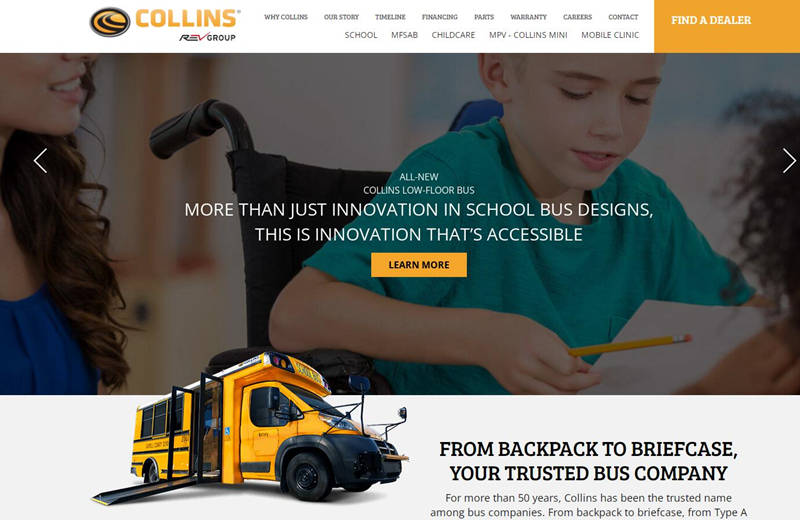 Collins Bus Corporation, a subsidiary of REV Group, Inc. (REV), manufactures Type A school bus and multi-function school activity buses. It is one of the largest manufacturers of small buses in North America for over 50 years.
The all-new Collins Low-Floor school bus designs provide a new level of accessibility for wheelchair users. With an innovative design, the buses offer a number of features and advantages that benefit customers.
First, the buses have a lowered floor that makes it easier for wheelchair users to get on and off the bus. Second, the buses have wider aisles that make it easier for wheelchair users to move around inside the bus. Finally, the buses are equipped with special restraint systems that keep wheelchair users safe and secure while riding.
Some of the features that make Collins buses popular among school districts are their low cost of ownership, spacious interiors, and easy maneuverability. Collins also offers a wide variety of options and customizations that allow districts to tailor their buses to their specific needs.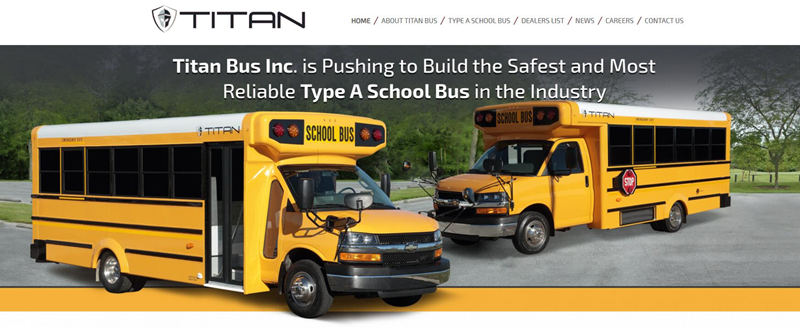 With over 100 years of experience in the transportation industry, the team at Titan is committed to providing safe and reliable school buses that meet the needs of their customers.
Titan offers a variety of Type A school buses to choose from, including models with ADA-compliant lifts and wheelchair securement systems. All of their buses are equipped with safety features like backup cameras and seat belts, and they offer a wide range of options to customize each bus to meet the specific needs of each customer.
With a focus on safety, quality, and customer service, Titan Bus is quickly becoming a leading provider of Type A school buses.
Established in 2007, Trans Tech is proud to manufacture the industry-leading Type-A school and commercial buses located in New York.
Trans Tech buses offer the industry's only narrow-body dual wheel along with a full line of electric, hybrid, and clean diesel options. They are committed to providing their customers with the safest, most reliable, and most comfortable bus transportation available.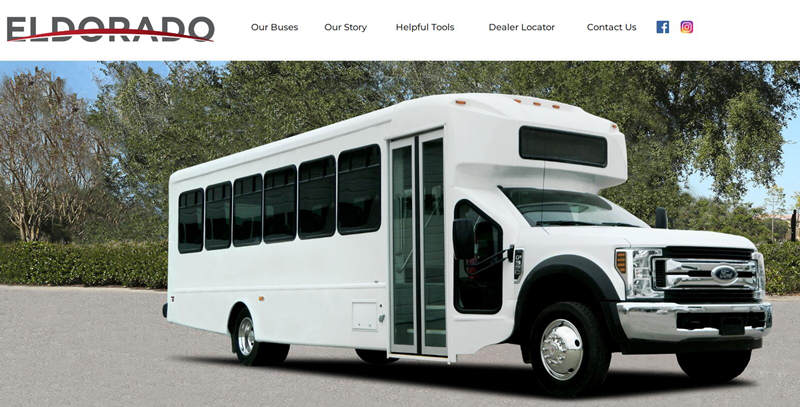 In the 1950s, the ElDorado Motor Company was known for producing recreational campers in Minneapolis, Kansas. However, the company entered the school bus market in the 1970s and has since become one of the leading school bus manufacturers and suppliers in the United States. With a commitment to safety and quality, ElDorado has built a reputation as a trusted provider of safe and reliable school buses.
Some of the features that make the ElDorado school bus stand out include its superior maneuverability, ample storage space, and comfortable seats. These features, along with many others, come together to provide a driving experience that is both enjoyable and practical.
Founded in 2004, Alexander Dennis is the UK bus and coach market leader and the world's largest manufacturer of double deck buses.
They have a strong presence in Europe, Asia Pacific, North America and Africa. Alexander Dennis school buses are renowned for their quality, reliability and value for money, and offer a wide range of vehicles to meet the needs of operators around the world.
Founded in 1973, Van-Con school buses are highly regulated to ensure the safety of students and drivers, specialize in making the safest and most structurally sound school buses in the industry.
Their stronger roofs help to prevent the roof from collapsing in on passengers during a rollover accident. Energy-absorbing seat backs help to protect passengers from being ejected from their seats during a crash.
Today, all Van-Con school buses are required to have seat belts, airbags, and anti-lock brakes. In addition, Van-Con school buses now have GPS tracking systems and cameras to further improve safety.