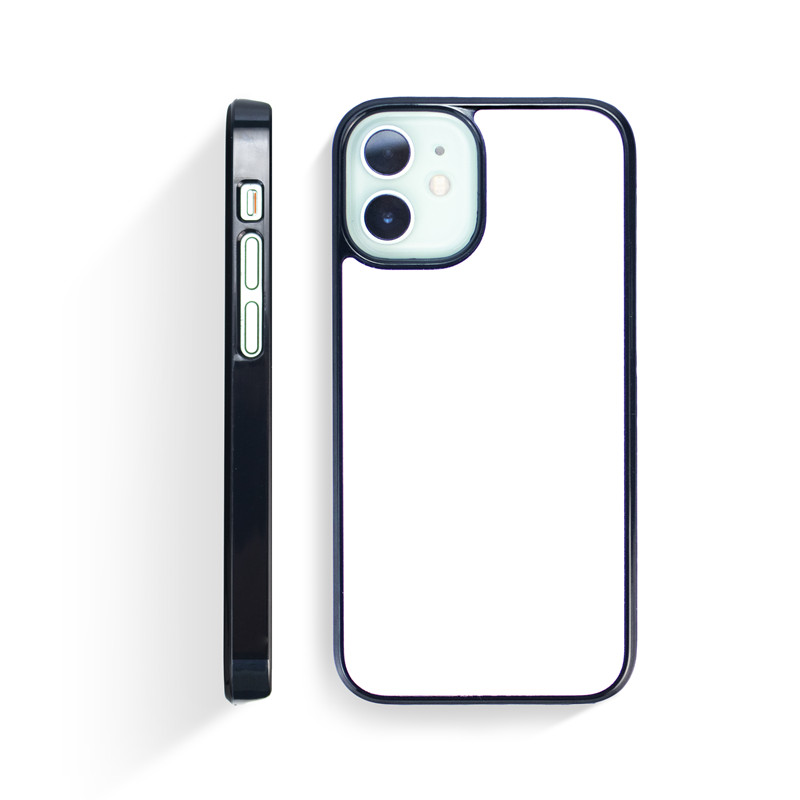 30 Best Phone Case Manufacturers & Suppliers
As mobile phones become increasingly ubiquitous, it is no surprise that the market for phone cases has also grown exponentially. According to recent statistics, there are over 10,000 mobile phone case-related companies in China, with Guangdong Province leading the way at 7,000 firms.
To help make this decision easier, we have compiled a comprehensive list of the best phone case manufacturers and suppliers from around the world.
Noya is the leading custom branding supplier in China, we also make logo printing phone case for many brands. We specialize in custom logo printing and design, offering a variety of services to create a unique look and feel for your company.

We offer a wide range of services to meet your needs, from logo design to branding and printing services. Our team of professionals are dedicated to creating a custom look that will help you stand out from the competition.

Our custom logo printing and design services can help you create an eye-catching logo that will make your brand stand out from the crowd.
10 Best Phone Case Brands & Manufacturers
As a phone case brand, it is constantly testing and improving its cases based on customer feedback. It has become one of the leading phone case manufacturers in the market due to its commitment to quality and innovation. Caseology offers phone cases for all major brands including Apple iPhones and Samsung Galaxy phones. Its range includes sleek hardshell cases, luxurious leather cases, stylish folio wallet designs as well as shockproof protective covers with air cushion technology.
Not only do these cases look good on your phone but they also provide superior protection against scratches, bumps or accidental drops. Additionally, each case is designed with precise cutouts for easy access to ports and buttons as well as charging capabilities without having to remove the case.
Totallee is a company that is dedicated to offering the best super-thin iPhone cases. Founded by a team of tech and fashion enthusiasts, Totallee has developed an unrivaled line of ultra-thin cases for iPhone users. The company's mission is quite simple: create the thinnest and most stylish protection for your device. With their Super Thin iPhone Cases, Totallee ensures that you don't sacrifice style or protection when it comes to protecting your phone.
Unlike many other companies in the industry, Totallee only offers cases for Apple devices and doesn't make any Android phone cases. This allows them to focus all their attention on creating the perfect product for iPhones without worrying about including other platforms as well. They are able to take advantage of Apple's design aesthetic while also adding their own unique touches with special materials, finishes and colors.
In 1999, a small tech startup founded in Orange County, California with just $500 is now one of the leading phone case manufacturers in the world. Incipio has come a long way since its humble beginnings of operating out of a garage in Orange County. Today, Incipio is headquartered in Irvine and has become one of the biggest suppliers of mobile phone cases on the market.
Through innovation and commitment to quality, Incipio continues to be an industry leader that offers consumers high-quality products that are designed to last. The company's wide range of phone cases include shockproof designs as well as stylish fashion covers that can spruce up any device. Additionally, their accessories line includes power cables, charging stations and stands for ease-of-use and convenience.
As technology continues to advance, so does the need for and demand of high quality phone cases. Ghostek, based in the historic Brooklyn Army Terminal in New York, has become one of the most trusted suppliers of phone cases on the market.
Their motto "sleek design" speaks to their commitment to design products that are not only durable but also aesthetically pleasing. With their line of waterproof cases, dustproof covers and shockproof solutions available for all types of smartphones, Ghostek is able to offer customers a wide range of options that suit individual needs.
Tech21 is a self-proclaimed leader in the mobile phone protection industry, maintaining a mission to create the most intelligent protection on the planet. Their products are designed and tested to be extremely durable and reliable, making them an ideal choice for anyone looking for their device's ultimate protection. With over 17 years of experience, Tech21 has developed multiple lines of protective cases featuring EVO technology that claim superior drop and impact protection of up to 10 feet.
The company also offers a range of other protection solutions including screen protectors, audio accessories, charging accessories and even virtual reality headsets. All products come with Tech21's lifetime warranty, so customers can purchase with confidence knowing their device will be well taken care of if anything happens.
Urban Armor Gear (UAG) was founded in 2012 in Orange County, California, the action sports center of the world — a place where adventure and adrenaline are part of everyday life. Bored with the corporate world and unimpressed by its offerings, two friends decided to take their passion for adventure on the road and create something extraordinary. UAG has since become one of the premier phone case brands.
Their superior engineering mindset allows them to craft products designed to protect your phone from drops, dirt, dust, snow, heat – you name it! With a wide range of styles and colors available for both Apple and Android devices alike, UAG provides superior protection without sacrificing aesthetics. Whether you're looking for an eye-catching design or military-grade drop protection – UAG offers cases that will keep your device safe while showcasing your individual style.
Mous is one of the premier phone case manufacturers and suppliers that offer incredibly well-designed, lightweight cases for a variety of phones. The brand's signature slimline design sets it apart from the competition, with each model being both attractive and practical. Every Mous phone case is made from high quality materials such as aramid fiber, polycarbonate and carbon fiber to ensure they are both durable and lightweight. In addition, the cases come in a variety of different colors and textures to suit any style or preference.
What really makes Mous stand out amongst its competitors is its commitment to providing superior protection without sacrificing on aesthetics or comfort. Each case features an ultra-thin profile that adds minimal bulk while still protecting your device against scratches, drops, dents and other damage.
If you're in the market for a phone case, it's wise to consider Spigen as one of the top options. The company manufactures possibly the widest range of smartphone covers available today. From slimline cases to tough protective shells, Spigen has something to fit all budgets and preferences. As one of the leading brands in phone protection, they are known for their innovative design and durability – making them a popular choice among consumers worldwide.
The company offers a wide selection of cases designed to fit various models from Apple, Samsung, Google and other top manufacturers. Each case is engineered with precision using cutting-edge materials such as TPU and polycarbonate for superior protection against everyday wear and tear. Many also feature impact-absorbing air cushions along the edges for added shock resistance when dropped or bumped.
Known for their cutting-edge designs and tough build quality, OtterBox makes some of the best cases on the market today. From slimline covers that add minimal bulk to your device to more rugged models designed to keep your phone safe from even the most extreme conditions, there's an OtterBox option designed to fit any lifestyle.
The company is renowned for its attention to detail and commitment to providing comprehensive protection against drops, scrapes, dirt and scratches. Its signature three-layer design adds extra impact resistance while still keeping phones light enough for everyday use.
Speck is one of the most renowned phone case manufacturers, known for creating some of the chicest and lightest cases on the market. But what sets them apart from other competitors is their focus on supreme protection. This means you can feel secure knowing that your device will remain safe and sound even if it takes a tumble.
Additionally, Speck has an extensive catalogue of designs for all types of devices, ranging from modern smartphones to vintage flip phones. Their unique designs come in a variety of colors and styles, so you are sure to find something that suits your individual tastes or preferences. They also offer custom printing services for those who prefer their cases with a personal touch.
The Remaining 20 Phone Case Manufacturers
| | | |
| --- | --- | --- |
| Company Name | Services | Location |
| Novel Digital Technology Limited | Manufacturer of Phone Case/ Mouse Pads/ Puzzles | Guang Dong, China |
|  Hongxun Plastic Technology Limited | Manufacturer of Custom Phone Case | Guang Dong, China |
| GZITOP INC | Manufacturer of Phone case, Tpu+pc case, Anti-shock case, Anti-burst case, phone accessories | New York, United States |
| IIMD Cases | Custom Phone case OEM/ODM manufacturer | Guang Dong, China |
| Qeeca Case | China Mobile Phone Case and Accessories Wholesale Manufacturer | Guang Dong, China |
|  HuaRui Plastic Hardware Limited | Professional Phone Case Factory and Supplier in China | Hongkong |
| Gobay Electronics Co | China Cell Phone Case supplier | Guang Dong, China |
| Tenchen technology Co | new trends mobile phone cases, tablet cases and other cases solution | Guang Dong, China |
| Jolly Industries Limited | expert in the design and manufacturing of cell phone cases | Guang Dong, China |
| Blue-Chip Technology Co | Manufacturer of Phone Accessories/Smart Watch/Stylus Pen/Used Phone/Solar Products | Guang Dong, China |
| Twins Metal&Plastic Product Co | Mobile Phone Case, Laptop Case, Holder | Guang Dong, China |
| Haoshun Mold Tech | Manufacturer specialized in mold making and plastic injecting molding | Guang Dong, China |
| Goldsang  Silicone Rubber | Silicone Rubber Phone Case Manufacturer | Guang Dong, China |
| Flying Communication Co., Ltd | Manufacturer of Mobile Phone Cases , Holster Combo Cases , Cell Phone Cases , Combo Cases , Phone Cases | Guang Dong, China |
| Ningbing Electronic Technology Co., Ltd | Manufacturer of Mobile Case , Phone Case , Tempered Glass Screen Protector , Tablet Cover , Selfie Stick | Guang Dong, China |
| Pinjun Electronics Co., Ltd | Manufacturer of Phone Cases , Screen Protector , USB Cable , Phone Charger | Guang Dong, China |
| Dazec Electronic Co., Ltd | Manufacturer of Phone Case | Guang Dong, China |
| Colpoint Technology Limited | Manufacturer of  Mobile Phone Cases , Car Phone Holder , Bluetooth Speaker , Tablet Case , Wireless Charger | Guang Dong, China |
| Esaker Technology Co., Ltd | Manufacturer of Earphones , Charger , Charger Cable , Phone Case , Memory Card | Guang Dong, China |
| Xumeng Technology Co., Ltd | Manufacturer of Earphones , Phone Cases , Chargers , Data Cables , Memory Card | Guang Dong, China |
FAQ About Phone Case
What materials are used to make custom phone cases manufacturing?
The materials used to make custom phone cases can vary depending on the manufacturer, but common materials include plastic, rubber, leather, silicone, metal, and wood.
How long does it take to create a custom phone case?
The time it takes to create a custom phone case varies depending on the complexity of the design, the type of case, and the manufacturer. Generally, it can take anywhere from a few days to several weeks to create a custom phone case.
Are
there
any
customization
options
available
for
custom
phone
cases
?
Yes, many custom phone case companies offer a range of customizable options. You can choose from a variety of materials, colors, textures and designs to create your own unique phone case. Additionally, some companies offer additional features such as personalized text and images, as well as the ability to add text or images to the back of the case.
What processes are involved in phone case manufacturing?
1. Design: Most phone cases begin with a creative design. This includes both the look of the case and the function it will serve. The case design will be done in a graphic or 3D software program.
2. Mold Creation: After the design is complete, a mold will be created for the case. This mold is typically made of plastic or metal, and it is made to the exact specifications of the phone case design.
3. Material Selection: Depending on the type of case, different materials may be used. Common materials include silicone, plastic, leather, and metal.
4. Manufacturing: Once the materials are selected, the case will be manufactured using injection molding, vacuum forming, or another process. This is where the mold that was created earlier is used to form the phone case.
5. Quality Control: Once the phone cases are manufactured, they must be tested for quality. This includes checking that the cases are the correct size, that all of the features are working properly, and that they are free of defects.
6. Packaging: After the cases have been tested and approved, they must be packaged for shipping. This includes placing the cases in boxes, labeling them, and preparing them for shipment.
What are the costs associated with phone case manufacturing?
1. Raw Materials: This includes the type of material used to make the phone case, such as plastic, metal, rubber, fabric, or leather.
2. Production Supplies: This includes the tools, machinery, and other equipment used in the manufacturing process.
3. Labor: This includes the cost of labor required to produce the phone cases.
4. Shipping: This includes the cost of shipping the phone cases to the customer.
5. Packaging: This includes the cost of purchasing packaging materials and creating attractive designs for the cases.