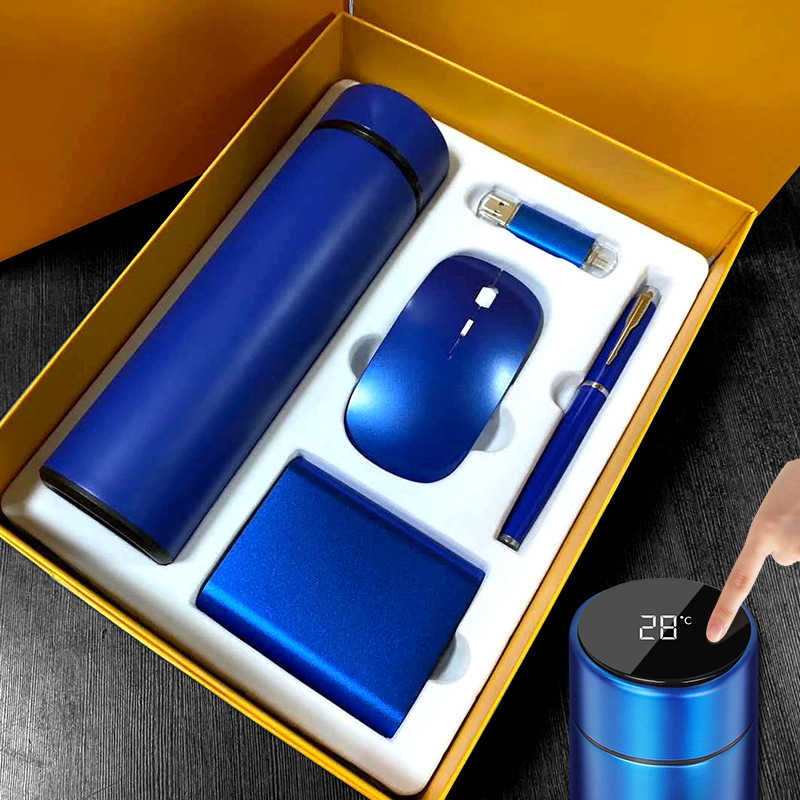 20 Best Corporate Gifts Suppliers & Companies
When looking for the best corporate gifts for your employees, you want to be sure to find a supplier that will meet your specific needs. Whether you need custom-made items or a wide variety of gift options, these 20 companies are some of the top corporate gifts suppliers and companies. when it comes to corporate gifts.
The benefits of corporate gifts
There are many benefits to giving corporate gifts, including strengthening relationships, promoting brand awareness, and more.
When it comes to choosing a corporate gifting company, you want to be sure that you are working with a reputable and reliable company.
A good corporate gifting company will help you give high-end gifts that stand out, the kinds of gifts that will really make an impression on your clients and business partners.
They will also help you to stay within your budget, so that you can give the best possible gift without breaking the bank.
What's more, they can help you find the perfect gift for any occasion. Whether you're looking for a unique way to say thank you or want to celebrate a special event, these companies have something for everyone.
Top corporate gift suppliers
Here are some of the top suppliers of corporate gifts worldwide.

Noya Custom Branded Corporate Gifts
Noya is the leading corporate gifts supplier from China that offers a wide range of materials and products to suit any occasion. Our materials range from eco-recyclable packaging to expensive one-of-a-kind designs, and products range from luxury to simple, whether it is leather goods or electronics. We aim to provide high-quality, affordable corporate gifts that will make your employees and clients happy.
We are a team of passionate individuals who love to design and make things. Our team has a wide range of skills and backgrounds, which allows us to design and create unique custom gifts for you.
Plus, we offer custom branding products wholesale for many gifting companies and ship to every country including the US, Canada, AU.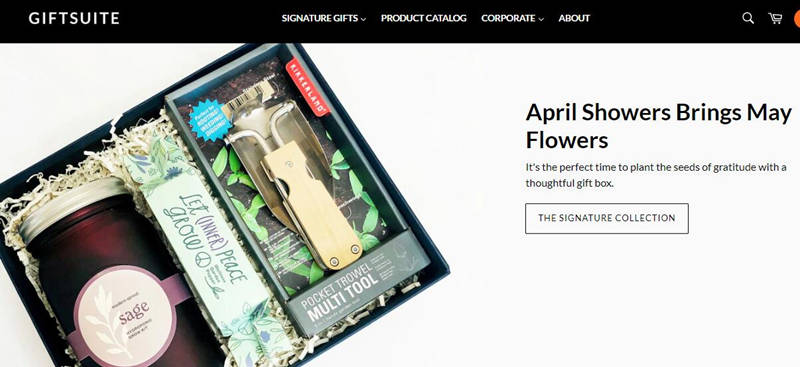 GIFTSUITE is a unique company that offers a one-stop-shop for all your gift giving needs. They pride themself on being a BIPOC, female-led and LGBTQIA-friendly company that actively supports other innovative businesses. They offer an eclectic mix of products that range from jewelry and home decor to stationery and clothing. Their goal is to provide a fun and convenient shopping experience for their customers while also supporting other small businesses.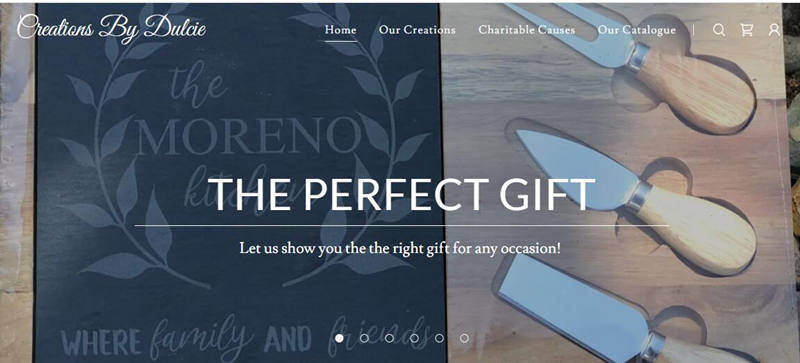 Finding the perfect gift can be a daunting task. But let Creations By Dulcie show you the right gift for any occasion! They pride themself on being able to find the perfect gift for anyone, and Creations By Dulcie is the perfect place to find that special something. Their unique gifts are sure to please even the most difficult person to shop for.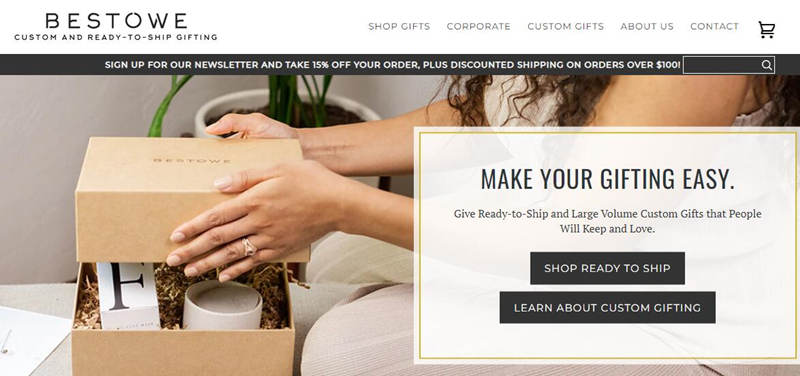 Bestowe is a gift box company, curating custom gift boxes for events and selling themed gift boxes. The company was founded in 2014 by Catherine who share a love of giving and sourcing unique gifts. Bestowe offers a wide range of gift options, from corporate gifts to wedding favors, and everything in between. Each gift box is beautifully curated and tailored to the event or theme.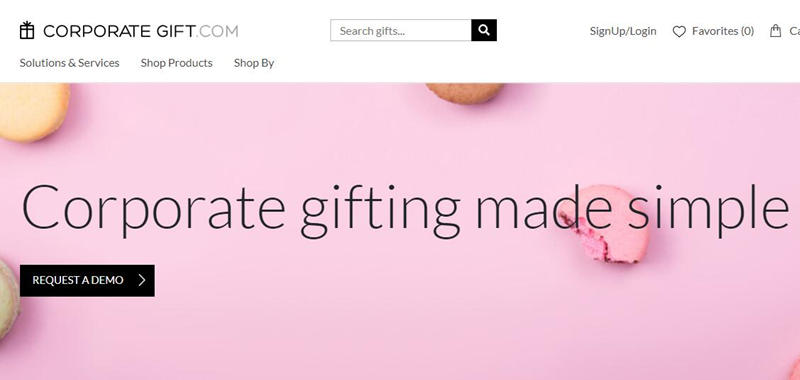 Maya Mordoch, Asi Erenberg and Nachshon Fishbane founded CorporateGift in 2016 with the idea of providing an easy and efficient way for businesses to give gifts to their clients and employees. The company has seen success in its short history, thanks in part to its unique approach to gift-giving.
CorporateGift allows businesses to choose from a variety of gift options, from simple thank-you cards to more elaborate packages that include gifts and experiences. The company also offers a wide range of services, including customizing gifts for specific occasions or creating gift baskets that reflect the personality of the recipient. Thanks to its commitment to customer satisfaction and exceptional service, CorporateGift has quickly become one of the top providers of corporate gifts in USA.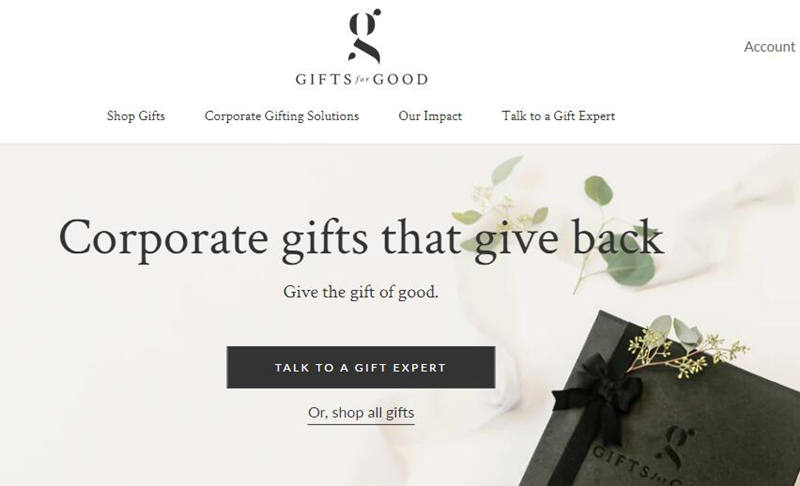 Gifts for Good is a corporate gifting company that offers a wide variety of curated gifts from access to exclusive experiences. With Gifts for Good, you can make your employees, clients, and partners feel special with curated gifts that represent their unique interests. Whether you need a gift for an upcoming event or you're looking for a unique way to show your appreciation, Gifts for Good has the perfect gift for you.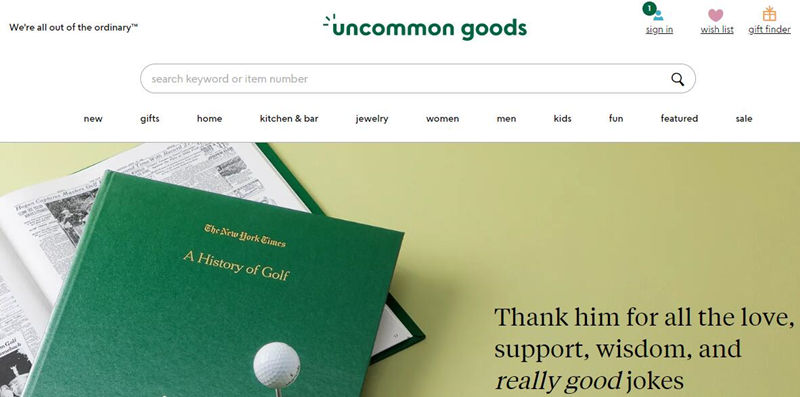 Uncommon Goods is a business that promotes artist-made products. They have a wide variety of items, all made with care and creativity. You are able to choose an item from their site and work with one of their artists to personalize it. The process was easy and the final product was beautiful.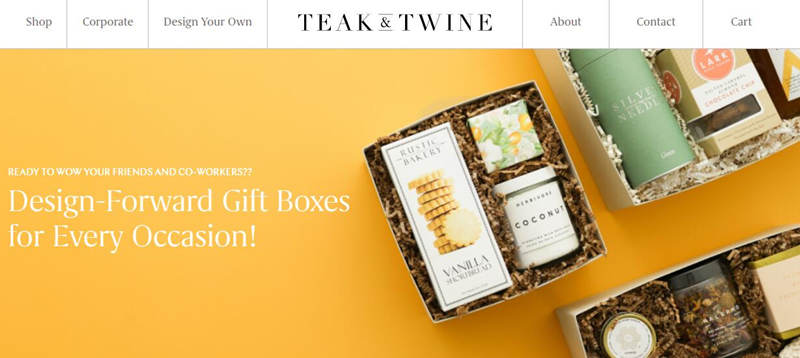 They specialize in solutions that are thoughtfully branded and truly unique. Whether you're looking for a personalized gift for a special occasion or something creative for your office, they've got you covered. Their selection of gifts includes everything from custom-printed stationery and home decor to personalized accessories and toys. They even offer gift baskets and party favors!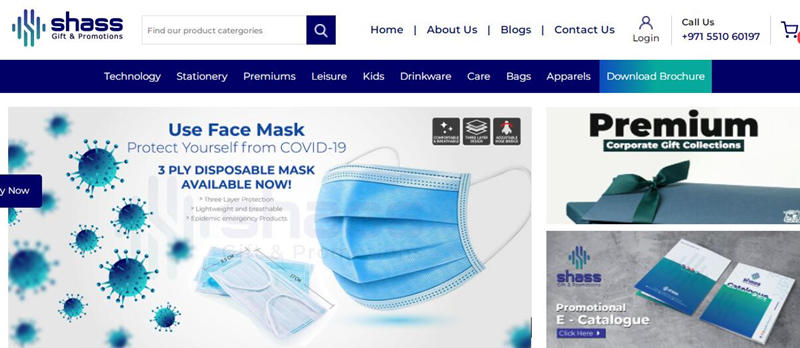 Shass Gift Trading LLC is a corporate custom gifts trading company in Dubai with a wide experience in the gifting sector. The company offers an extensive range of unique and customized gifts for businesses, which helps to strengthen relationships with customers and partners. Some of the services offered by Shass Gift Trading LLC include gift selection, procurement, delivery, and after-sales services. The company has a team of dedicated professionals who are committed to providing excellent customer service and satisfaction.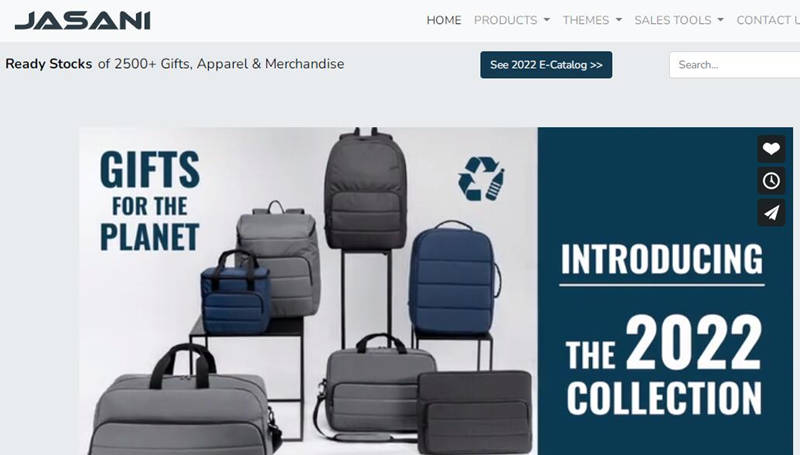 Jasani is the Middle East's largest and leading corporate gifts supplier and solution provider, with a rich heritage of providing innovative gifting solutions to some of the region's most prestigious organizations. From luxurious gift baskets to customized promotional products, Jasani has everything you need to make your next event or marketing campaign a success. With a team of highly skilled professionals and a wide range of products and services, Jasani is your one-stop shop for all your corporate gifting needs.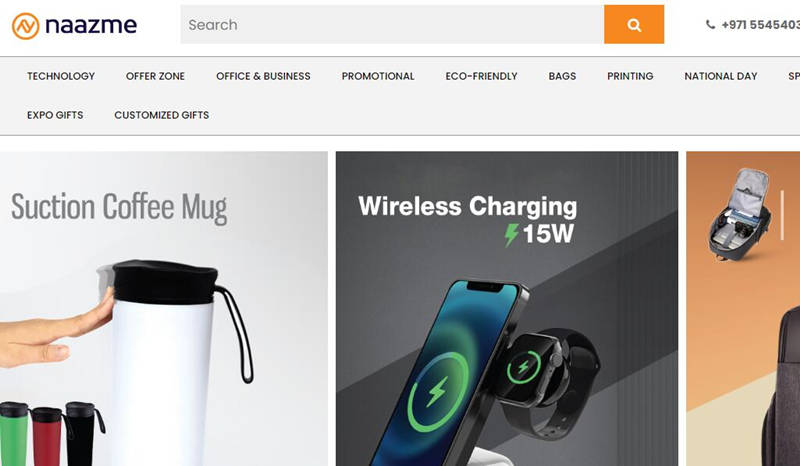 Naazme is a limited liability company is a trading company based in Dubai, UAE. They supply unique and innovative gifts for exhibitions and corporate events. Their products are made of high quality materials and are customized to meet the specific requirements of their clients. They have a wide range of products to choose from and their team of experts is always available to help you select the perfect gift for your event.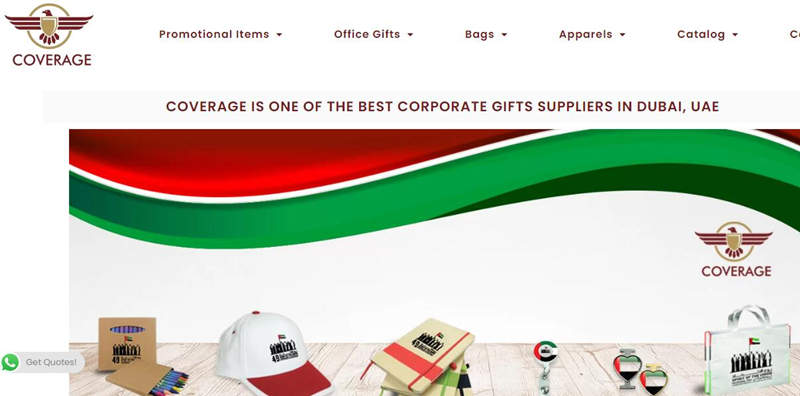 Coverage is a leading corporate gifts supplier in Dubai, UAE that offers premium, innovative, customized gifts for businesses and individuals. With a wide range of products to choose from, Coverage will help you find the perfect gift for any occasion. From awards and trophies to pens and stationery, Coverage has everything you need to make your gift-giving experience unforgettable.
Saba Muscat Co. is a company that specializes in corporate gifts and giveaway. They are based in Muscat, Oman and were established in 2011. They have a team of experienced and professional staff who work hard to make your event a success. Their products include Corporate Gifts/Giveaway, Mobile Phone Accessories, Camping Equipments and Entertaining Trampoline Parks, and more.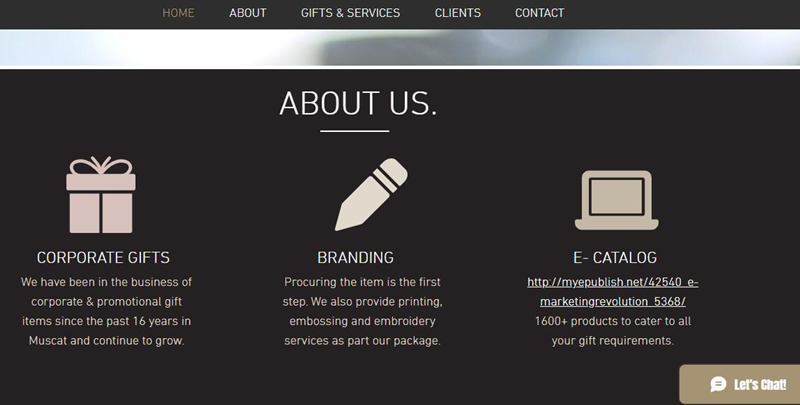 Al Naboogh Trading has been in the business of gifting since 2006. They provide a range of gifts for different occasions, including birthdays, anniversaries and weddings. The company is based in Oman, and ships to customers all over the world. Al Naboogh Trading offers a wide selection of products, including jewellery, watches, perfumes and cosmetics. They also have a range of home décor items and gift baskets. The team at Al Naboogh Trading pride themselves on their customer service and are always happy to help with any queries.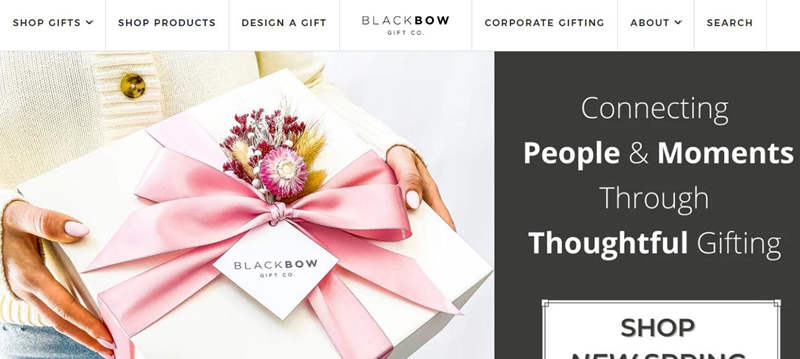 Looking for the perfect gift can be a daunting task. But, thanks to Black Bow Gift Co, it doesn't have to be. This luxury gifting company offers thoughtful gifts for all occasions, all of which are handmade with Black Bow Gift Co. From personalized baby gifts to beautiful home decor, Black Bow Gift Co has something for everyone. Plus, their customer service is top-notch, so you can rest assured that you're in good hands.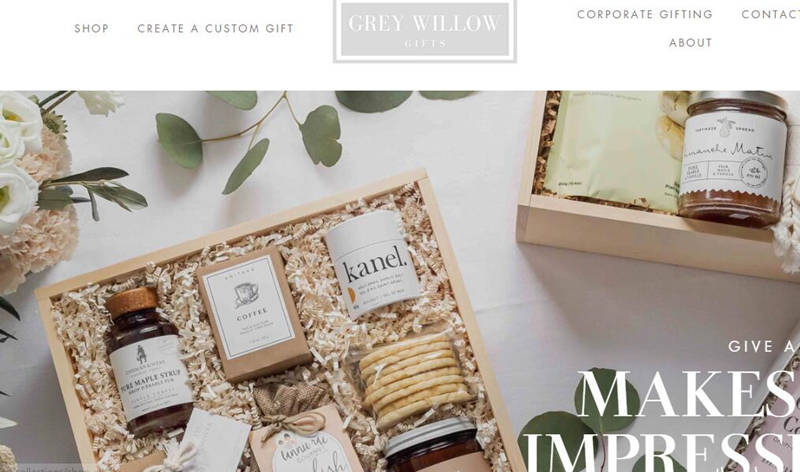 Thankfully, there is a one-stop shop that can take the stress out of gifting: Grey Willow Gifts. This online store offers an amazing selection of unique products that are perfect for any occasion. From home decor to jewelry to kitchen gadgets, Grey Willow Gifts has something for everyone. Plus, the site makes it easy to find the perfect gift by offering suggestions based on recipient, occasion, and budget. Shopping at Grey Willow Gifts is a stress-free experience that will leave you feeling confident that you've found the perfect gift.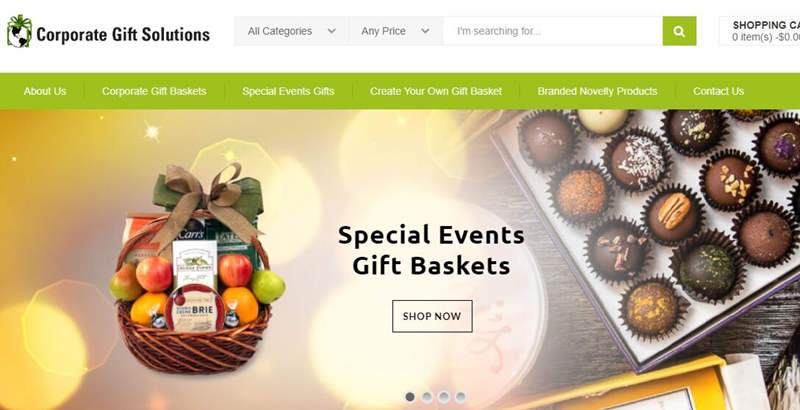 When it comes to finding the perfect gift, Corporate Gift Solutions has you covered. They are a Canadian-owned and operated business, established in 2004. Their selection of gift baskets and promotional products is second to none, and they are dedicated to providing excellent customer service.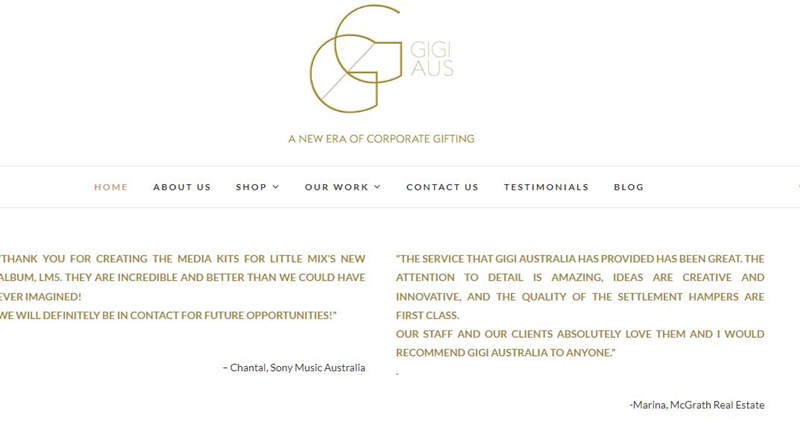 At Australia's Corporate and Custom Gifting Special, Gigi Australia believe that the art of giving should be savored. Whether you are looking for a unique gift to commemorate a special occasion or want to show your appreciation to a valued client or employee, they have just what you need. With their wide selection of personalized gifts that can be tailored to fit any budget, they make it easy to find the perfect present for any occasion.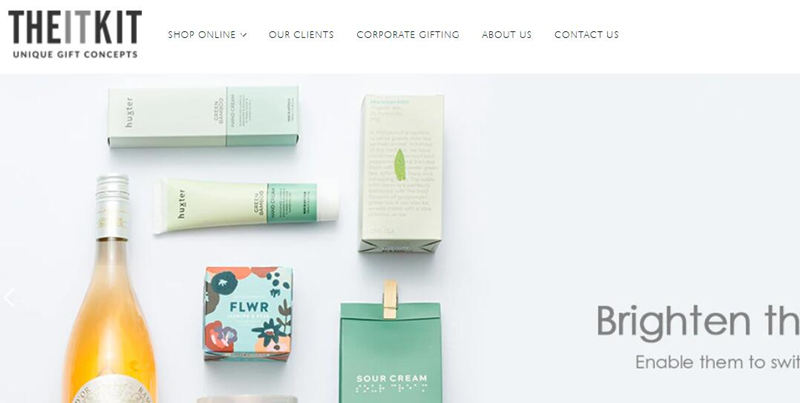 At The It Kit, they understand that everyone loves getting gifts, but no one loves the hassle of shopping for them. That's why they've created the perfect solution: a personalized gift box filled with unique and thoughtful items hand-selected for each individual recipient.
Whether you're looking for a unique gift for a coworker, a birthday present for your best friend, or something special for your partner, The It Kit has you covered. They offer a wide range of options to fit any budget, and their talented team of gift experts will help you create a custom box that will make your recipient feel special.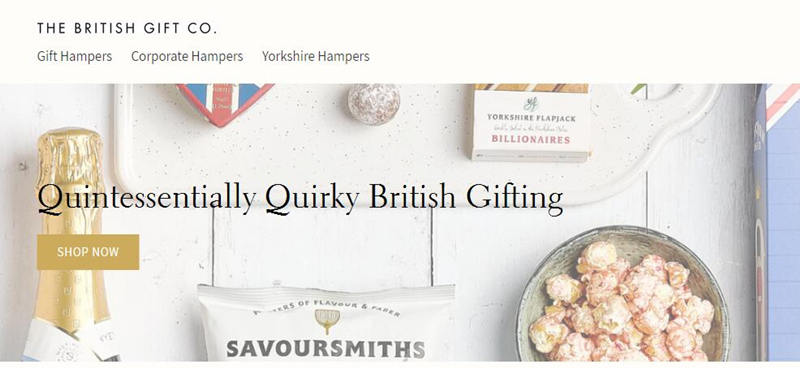 The British Gift Co. is a new and unique gifting service that is dedicated to the thrill of giving and receiving gifts. They offer a wide variety of gifts for all occasions, and they have something for everyone on their list. The British Gift Co. is the perfect place to find unique and special gifts for your loved ones.
Their selection includes items from top British brands, so you know that you are getting the best quality products. Their shopping experience is fun and easy, and their customer service team is always available to help you find the perfect gift.